When I visited a US fabric store (it was in New York) for the first time (I was coming from Canada) I was really surprised to find out that they sell fabric by the yard, not by the meter. So I was staring at the fabric trying to figure out – how big is a yard of fabric? How much is a yard of fabric?
I asked the seller and she told me – "oh, it's 36 inches" (incidentally, if you want to know how many feet in a yard of fabric, it is exactly 3). Well, it really didn't help because I had no idea about inches also, I needed the dimensions of a yard of fabric in units I was used to, meters and centimeters. And I couldn't even Google it then – there was no Google.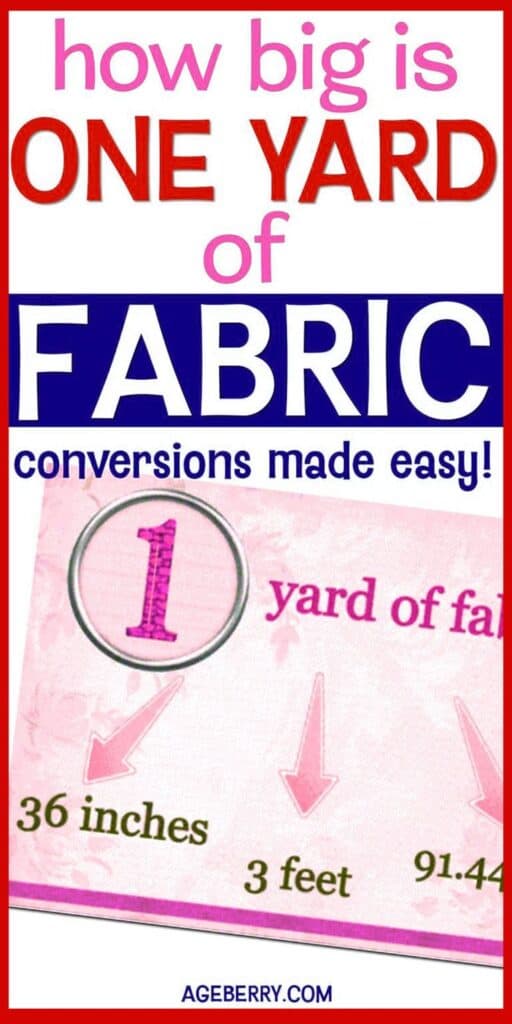 By now I am used to what is a yard of fabric but I know it would be helpful to have a conversion chart so anybody who is looking for answers can keep it handy and find the solution immediately. Not only for 1 yard of fabric, but for fractions too. Or for the very, very frequent question "how big are 2 yards of fabric?".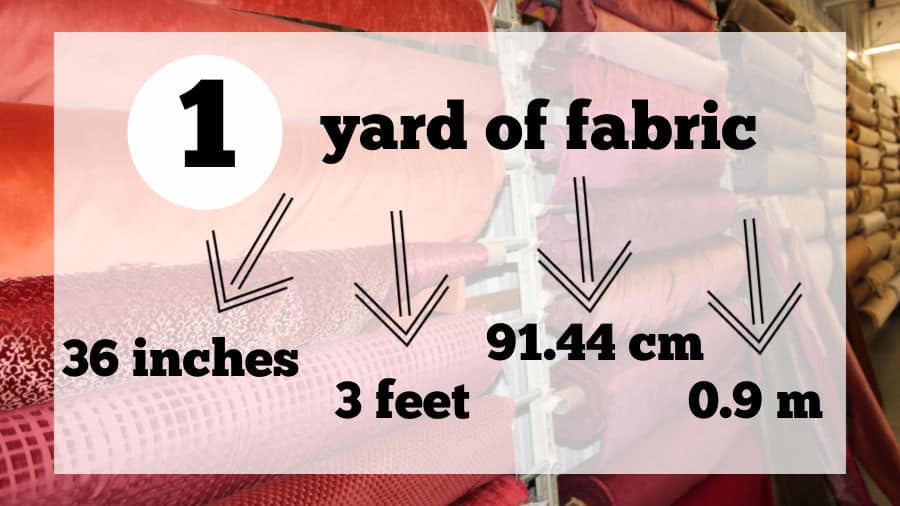 It's also good to know that in fabric stores (for the purpose of measuring) they divide 1 yard of fabric in inches but also into two, four, eight and sometimes sixteen parts.
When I was buying fabric in fabric discount stores (we had a big one in New Jersey) and I still didn't feel how many inches in a yard of fabric they usually had precut pieces and it was like 2 ⅜ yard for example, and it was important to me to know how much it is in meters or centimeters (that's what I am used to). So below you can find a fabric yardage conversion chart.
I look at this chart quite often even if I am now used to the US imperial system. Why? Because in fabric stores they sell fabric by the yard and its fractions. But my tape measures (I have maybe 5 of them) don't have any yards on them, they have inches.
So if I measure at home that I need 54 inches for my sewing project I will need to convert this number to yards – how many yards do I need? I have no idea without looking at this chart. And I see that 54 inches is 1 ½ yards – perfect, I know now how much fabric to buy to this project. Also most of my older patterns are in centimeters so knowing the yard of fabric size in cm is necessary.
You can download this Yardage Chart as a PDF file and print it. The file is in my Resource Library.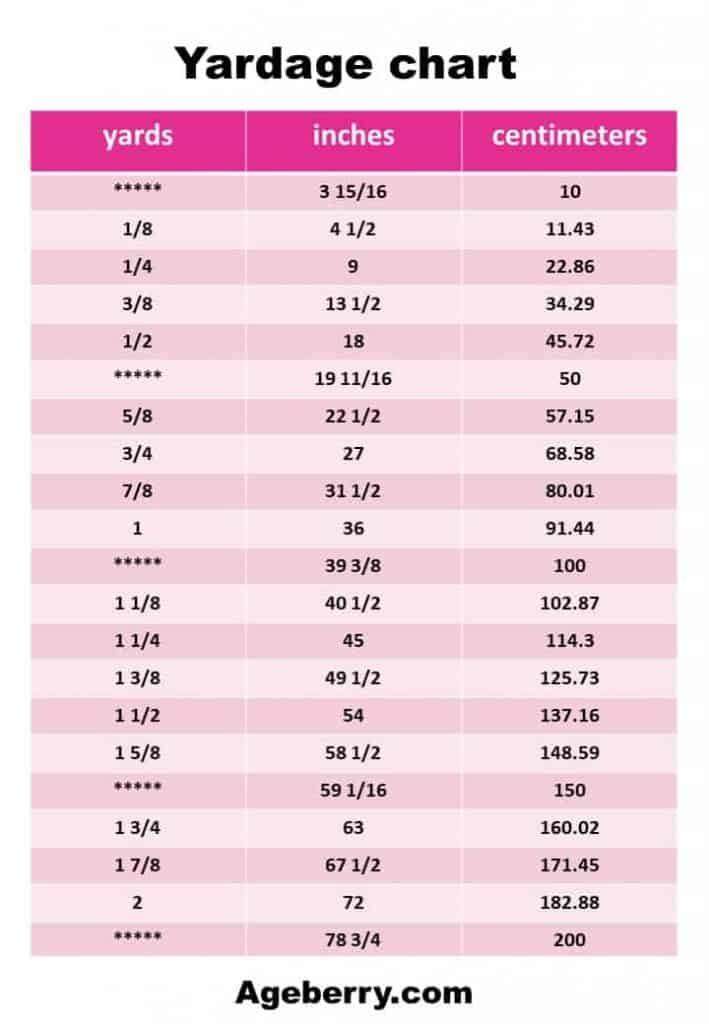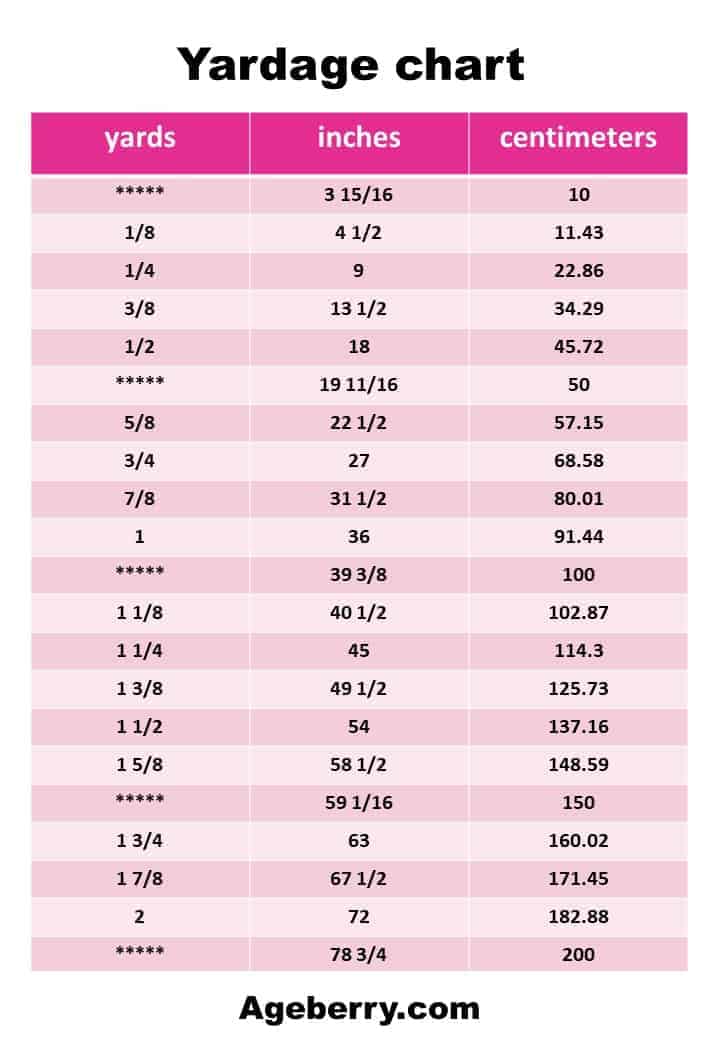 Let me continue this small guide a little further and share some other useful tips on dimensions of a yard of fabric based on my experience.
How to measure a yard of fabric? The yard of fabric dimensions are measured from the bolt lengthwise, along the selvage edge, and fabric in the bolt is usually folded in half lengthwise, selvage to selvage. But not all fabric is sold from a bolt – many fabric stores have fabric in rolls and fabric is not folded.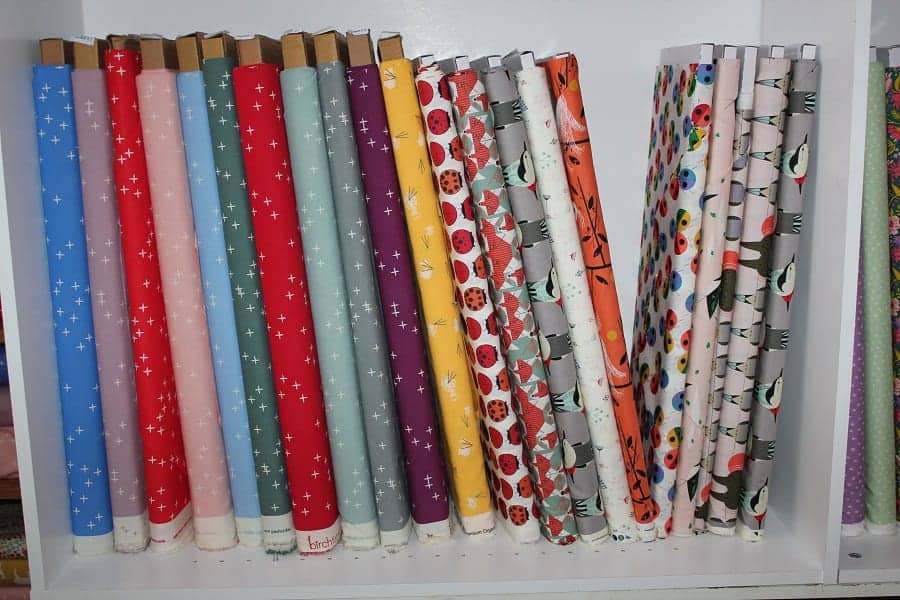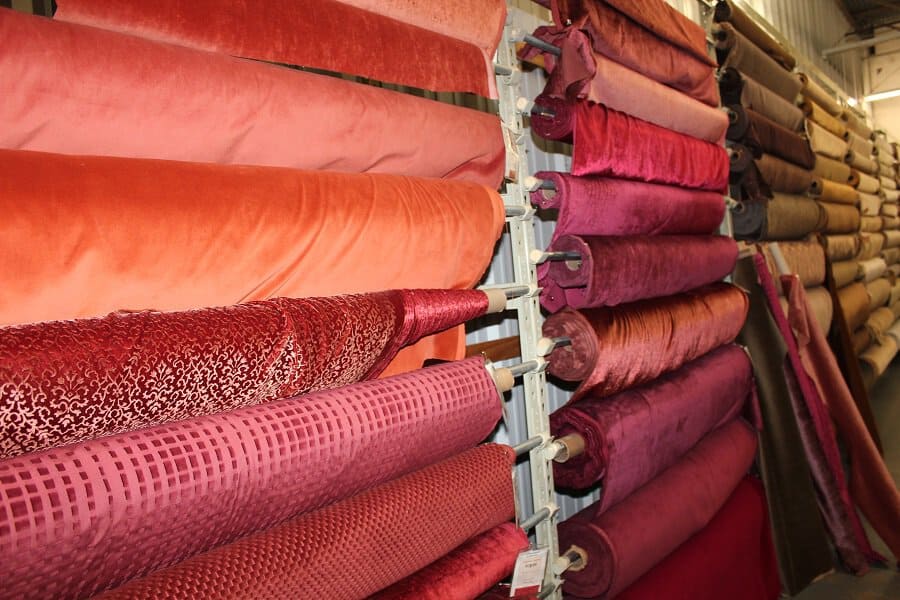 But not all yards of fabric are equal.
When you buy fabric in yards they don't measure the width of the fabric but you have to consider this question also – how wide is a yard of fabric? Because when you are buying one yard of fabric you are getting a piece with this dimensions: 1 yard x the width of the fabric. It's important for your sewing project but for the store it doesn't matter how wide the fabric is – they count only the length of the fabric in yards.
The width of fabric is usually measured in inches (in US) and most common widths are 44/45 inches and 60 inches. The width varies by the type of fabric. Quilting cotton is almost always 44/45" wide, apparel fabric is most often between 44" and 60" and home decor fabric is usually 54".
When you buy fabric you can find the width of the bolt (or the roll) on a label. And usually you will need much more 44" wide fabric for a project than if the fabric is 60" wide. It makes sense, right? It's much easier to arrange a pattern on a wider fabric and the remnants are going to be smaller for a wider fabric also because you have a greater ability to move pieces around.
But there are other fabric widths also and it depends on the loom technology that was used for fabric manufacturing. The width can also be 12, 16, 24, 30, 36 ,38, 42, 48, 54, 58, 59, 70, 72, 108, 120 inches. For example, lace fabric can be narrower, and cotton for bedding can be wide enough to cover a bed without seams.
You have to consider also that not all fabric width may be usable – sometimes you just can't use 1-2 inches from the width because you always have to cut selvages for a project and sometimes fabric has some kind of border.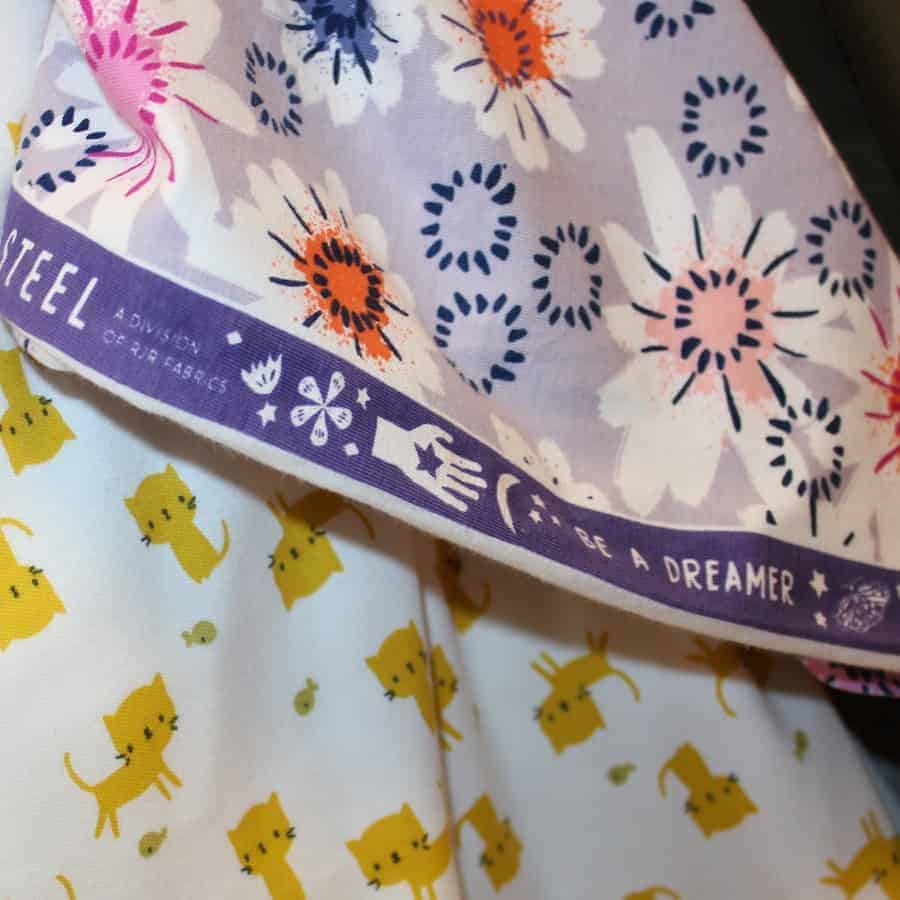 And again – not all yards of fabric are equal. Is your yard of fabric the same as mine?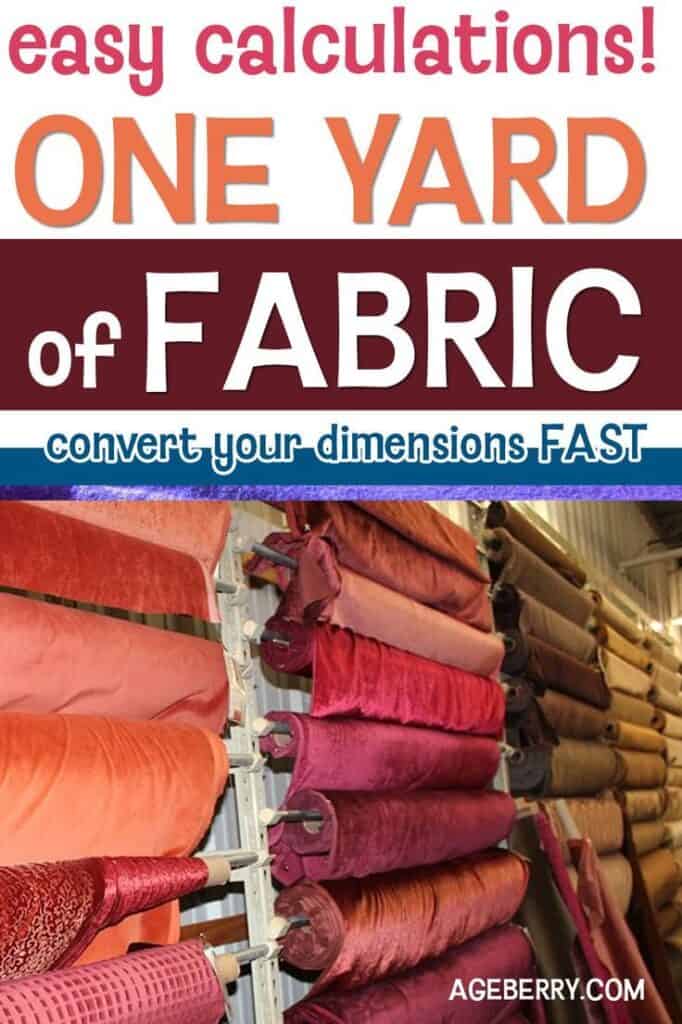 You can buy one yard of fabric but when you come home you may notice that you actually have less than a yard for a project when you measure more accurately. Why? Because when they cut fabric in a store they may not cut it straight and you may get a slanted piece with a bevel of a few inches. It happens more often with stretchy fabric because it may get stretched in the bolt or on the roll. So it's good to buy a few inches more for a project just in case they didn't cut it straight.
If you would like to read more about how to cut fabric straight check out my tutorial "How to cut fabric perfectly straight".
Also, in fabric stores they know that they can make a mistake cutting fabric so sometimes they will give you 1-2 inches more than a yard. This is true mostly for smaller fabric stores not big chains.
Let's compare now different cuts of one yard of fabric from different stores.
As you can see in the video, the "1 yard" bought in different stores actually varies in length considerably from piece to piece and it is important to keep this in mind: do not rely on the store advertised dimensions, always check twice before using a piece of material.
Also, you have to consider preshrinking fabric for your sewing projects. If you buy one yard of fabric and the piece is 1 yard (which is 36 inches) x 44 inches for example, you may end up with a smaller piece after you prewash it because some fabrics shrink (not all though).
For example, I had a very nice piece of china silk (you can find my article on different types of silk fabric here) and after I prewashed it (I made lining for my jacket from it) it shrank from 2 yards – I lost almost 6 inches in the wash (I only measured the length, I didn't measure the width, but I guess it shrank in the width also). Well, it was good that I prewashed it.
I found some very interesting facts about the US Imperial System. For example, in England they measured fabric by the yard and inches already in 15 century! Wikipedia says that "In a law of 1439 (18 Henry VI. Cap. 16.) the sale of cloth by the "yard and handful" was abolished, and the "yard and inch" instituted". And it was almost 500 years ago.
As for the very frequent question How much is a yard of fabric, that can not be easily answered! As low as 99 cents, as high as hundreds of dollars. And the funny thing? Usually quality has little to do with the price, a brand name fabric (Prada, Gucci) will be sold at a premium just for the name, if you can find it, that is.
And now I would like to show you what you can do with one yard of fabric.
It may be not enough for a big project but from one yard (especially if it's 60" wide) you can make a top, a blouse with short sleeves, a hat, underwear, a pencil skirt, shorts, scarf, kids clothes, an apron, a pillowcase, etc.
Look what I made from no more than a yard of fabric.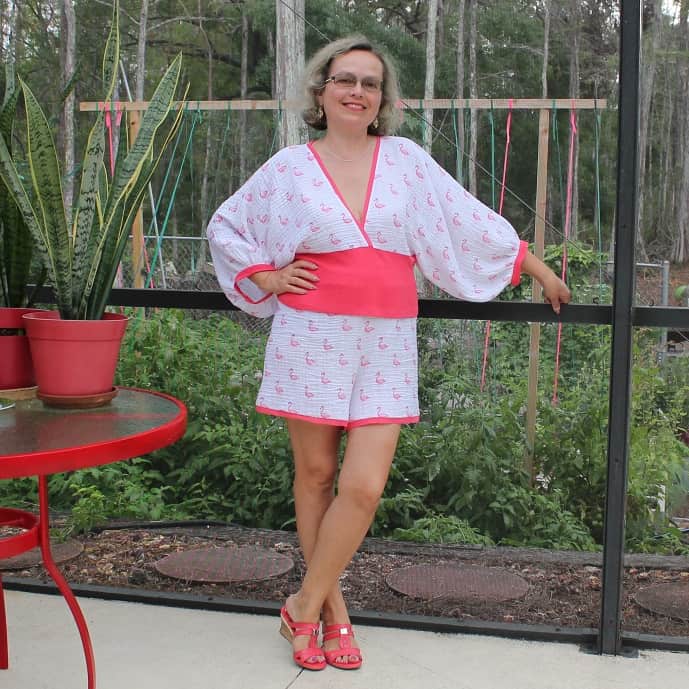 In this tutorial I am going to show you how to make 2 pairs of shorts. And you can find how to make matching pajama tops in another tutorial.

To my surprise the first shorts I made with this simple pattern fit me perfectly.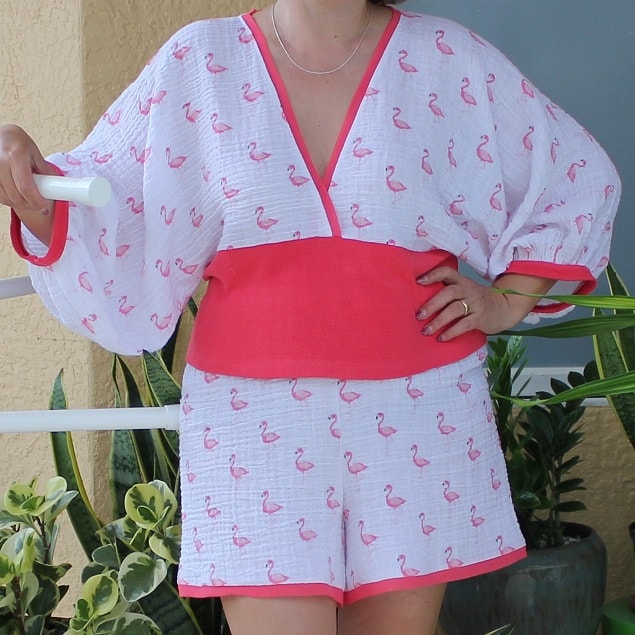 I couldn't resist sewing these pajamas made with fun natural fabrics in exciting colors. I guess you have already seen my tutorial for the pajama bottoms. Now let's make pajama tops.

These patterns are suitable for any kind of knits and also for lightweight and medium weight woven fabric with some kind of stretch in it.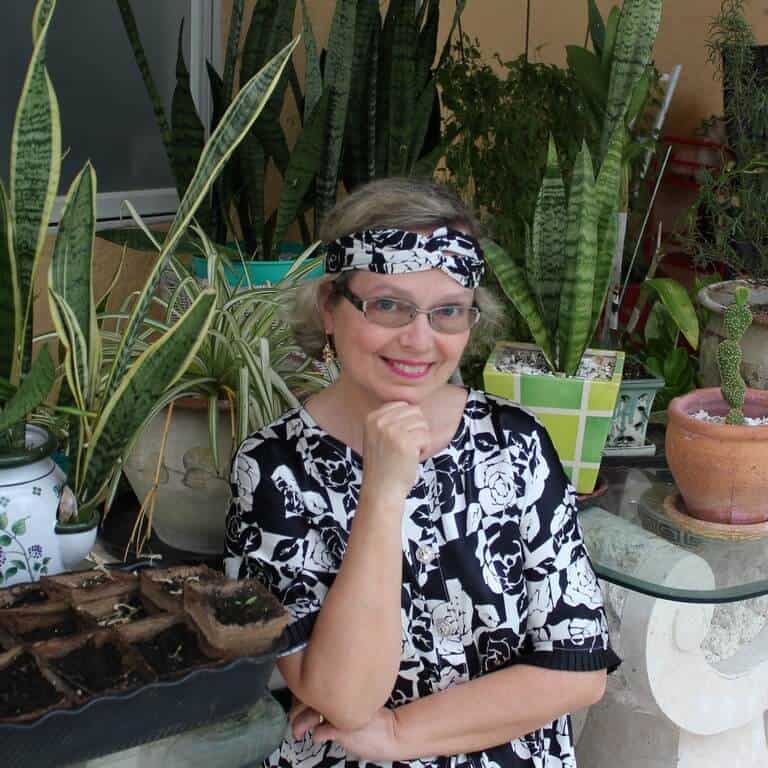 Headbands are cute hair accessories and often are not only practical but also fashionable. I found a few reasons for wearing (and sewing) headbands. They can absorb sweat and keep it from reaching the eyes when you are running or exercising. They also can keep unruly hair out of your face.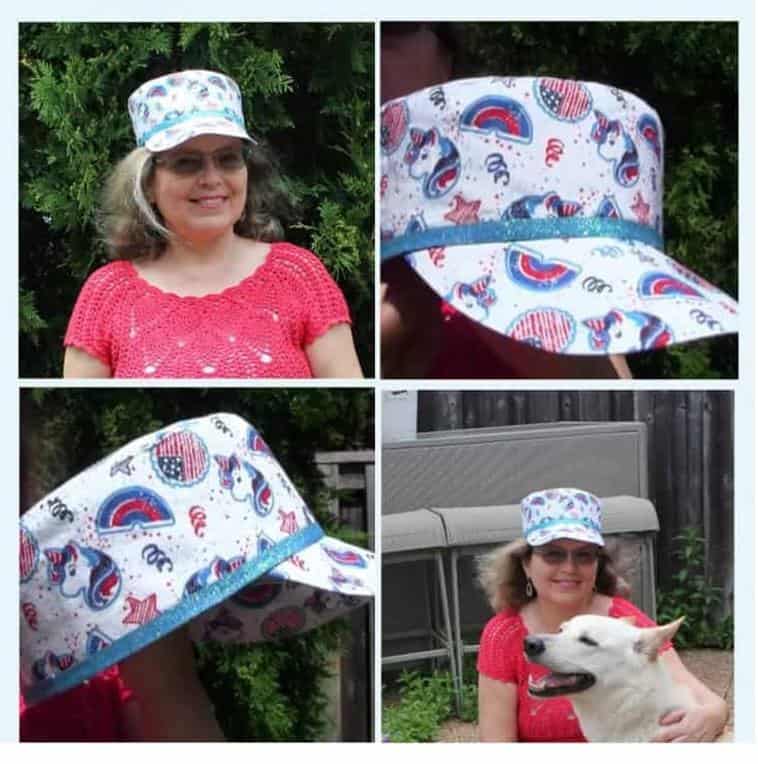 This is a YouTube sewing tutorial on DIY hat. Learn how to sew a hat out of fabric; make a DIY hat pattern; see the hat making process.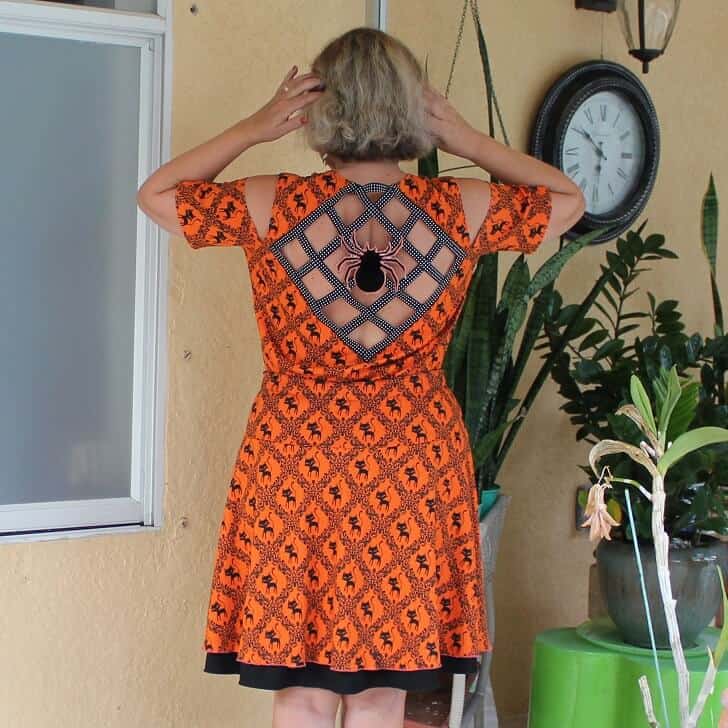 In this YouTube sewing tutorial I will show you how to make a Halloween sewing project, an off-shoulder top with an open back and an applique.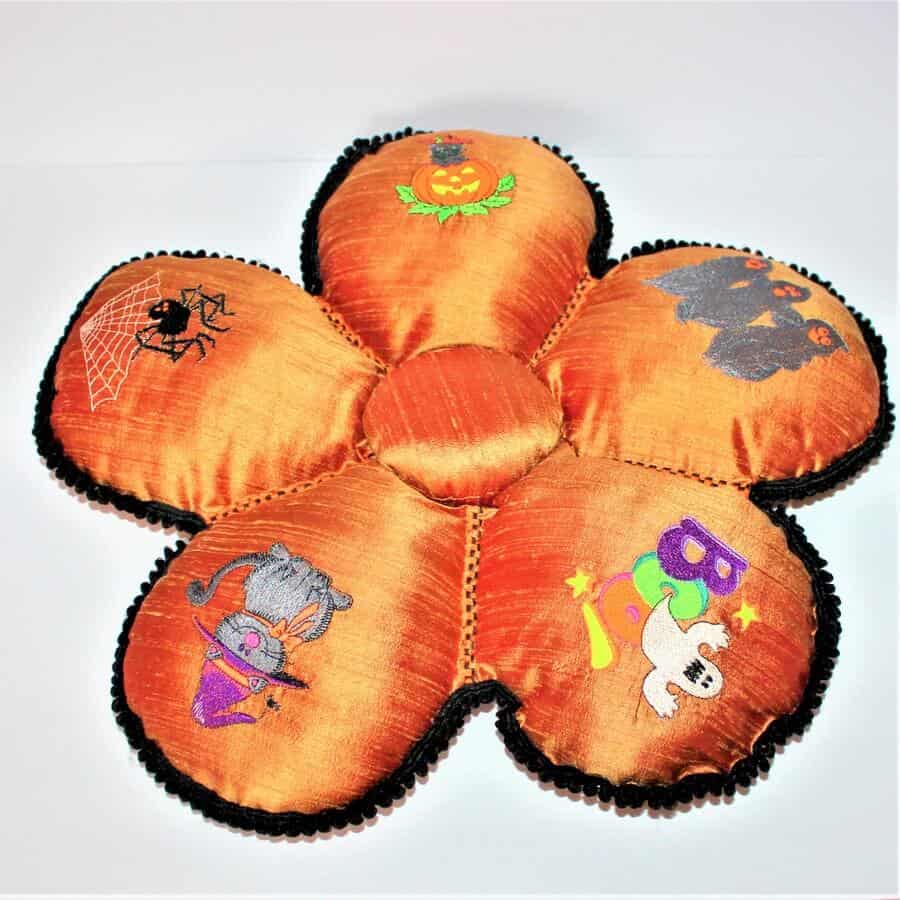 This is a sewing tutorial on DIY Halloween crafts – how to sew an interesting pillow for Halloween decor from 100% silk fabric.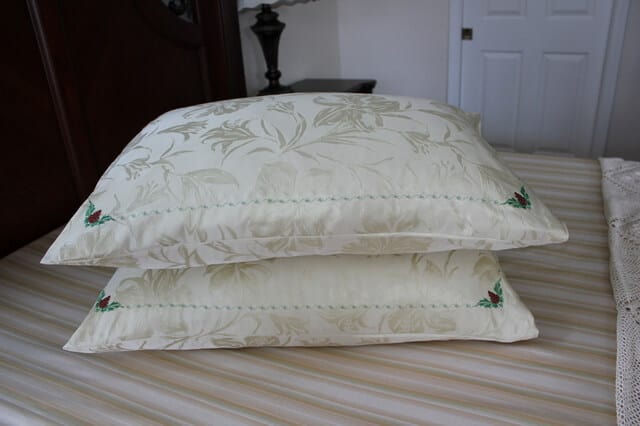 DIY pillowcase is so easy task! Pillowcases don't have sleeves, collars, facing, interfacing, darts, and curved lines, etc. Here is a tutorial to show you how easy it is to sew your own pure silk pillowcase.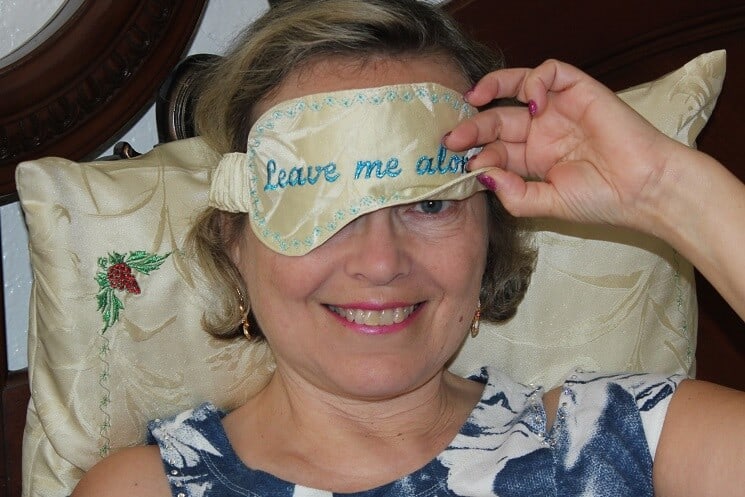 This is an easy step-by-step sewing tutorial on DIY sleep mask.The project is quite simple even for a complete beginner. Free pattern PDF.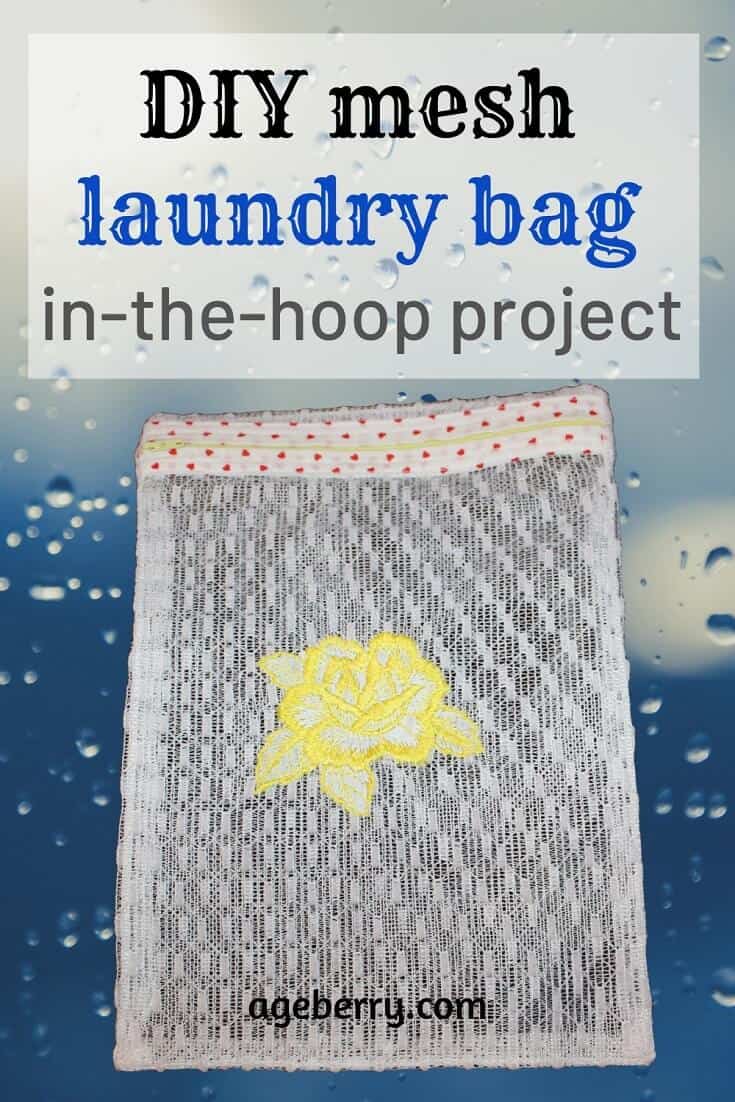 YouTube sewing tutorial on making DIY mesh bag for washing delicates, underwear and socks. This is in the hoop embroidery tutorial.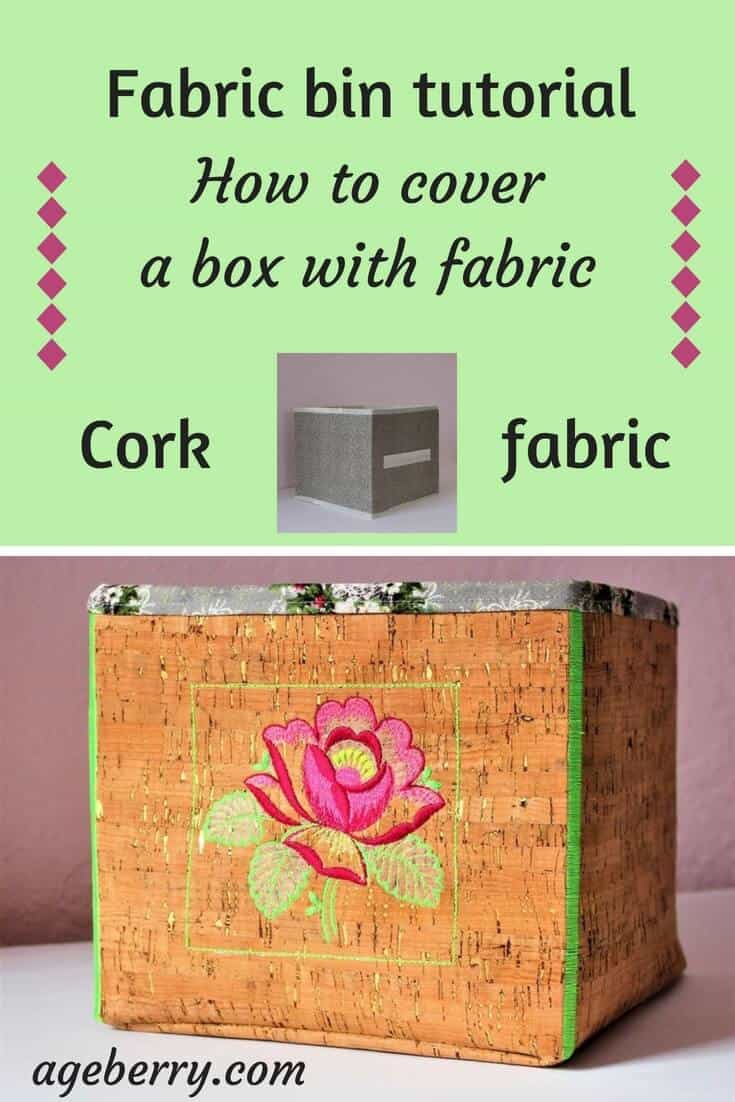 In this tutorial I will show you how to cover a box with fabric and make a very useful and pretty fabric storage bin.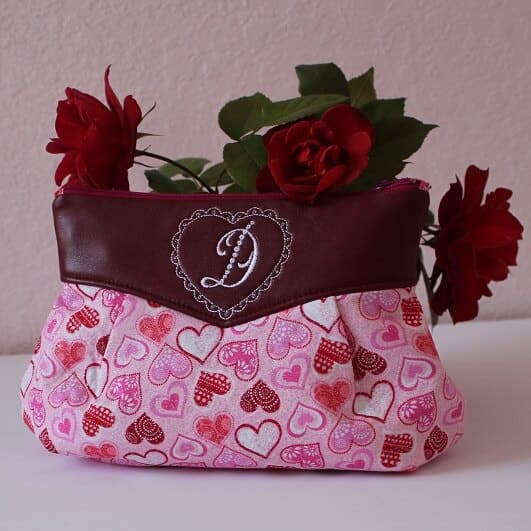 Learn to sew a lined zippered pouch without dented corners. Check our YouTube video. Free PDF pattern of the pouch is available for download.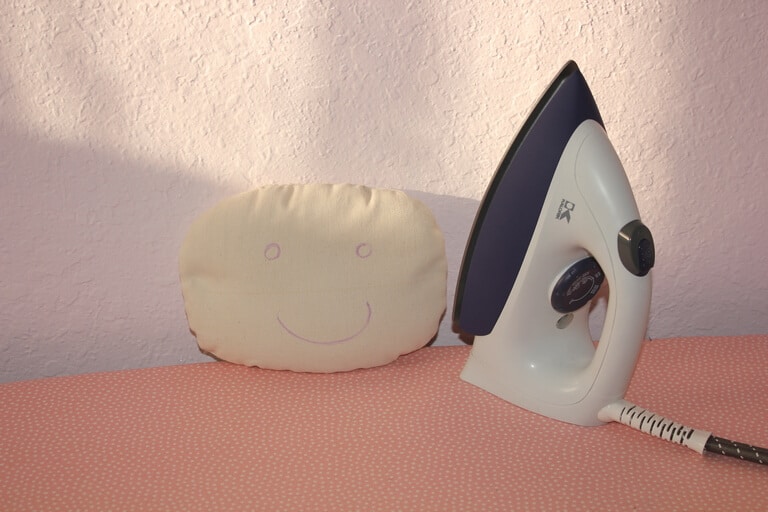 Tailor's ham is a kind of a small pillow used for pressing seams and hems during garment construction. It's a very convenient tool for pressing darts, pleats, princess seams, sleeves seams, etc. Here is a step-by-step tutorial how you can easily make it for all your sewing needs.
Did you find this tutorial helpful? If so, save this pin (see below) on your sewing board so you can come to this tutorial later when you need it and follow me on Pinterest for more tips, tutorials, and inspiration!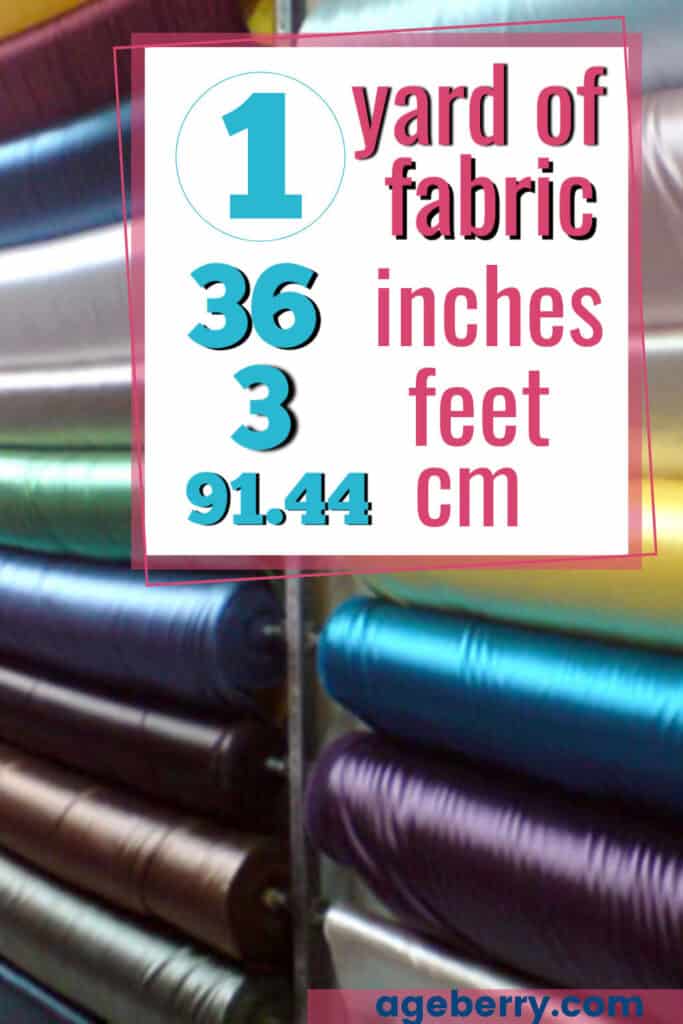 Ready to take the next step in your sewing journey? Check out more step-by-step tutorials from my blog and don't forget to share on Facebook or Twitter!