When you begin a sewing project, the first question you need to answer is how much material you need. You'll need to match your project with the right quantity of fabric, which is measured in units called yards. So, just how big is a yard of fabric?
When I first visited a US fabric store coming from Canada, I was used to the metric system of measurement and was really surprised to find out that they sell fabric by the yard, not by the meter. So I just stared at the fabric, trying to figure out how big a yard of fabric is.
I asked the seller, who told me it was 36 inches. But that didn't help because I had no idea about inches, either! So, I needed a handy way to convert between measurement units that would allow me to find the answer to my question (and many others similar to it) quickly.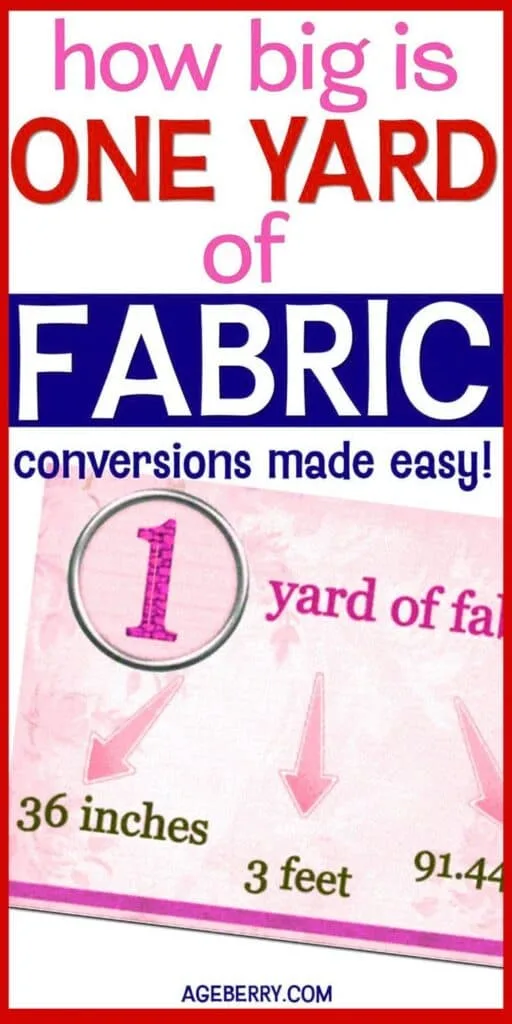 How Big is a Yard of Fabric?
A yard is a unit of measurement that's 36 inches or 3 feet. Therefore, a yard of fabric is measured at 3 feet (or 36 inches) long.
Fun fact: I found some very interesting tidbits about the US Imperial System. For example, in England, they measured fabric by the yard and inches already in the 15th century! Wikipedia says that "In a law of 1439 (18 Henry VI. Cap. 16.), the sale of cloth by the "yard and handful" was abolished, and the "yard and inch" instituted."
While it is true that a yard of fabric is equal to 36 inches in length, it is also true that not all yards of fabric are equal.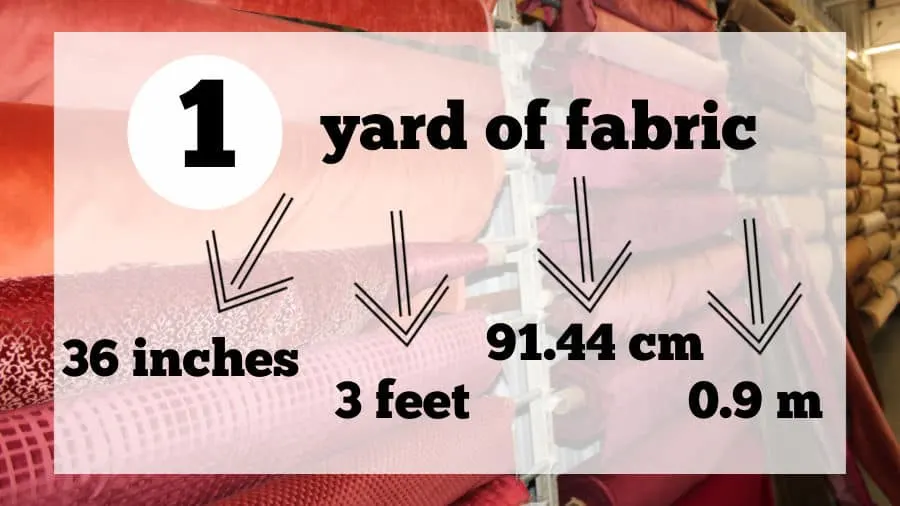 How big is a yard of fabric
In feet – 3
In inches – 36
In centimeters – 91.44
In meters – 0.91
How big is half a yard of fabric
In feet – 1 1/2
In inches – 18
In centimeters – 45.72
In meters – 0.46
How big is a quarter yard of fabric
In feet – 3/4
In inches – 9
In centimeters – 22.86
In meters – 0.23
Use this fabric measurements calculator to easily convert between inches, feet, yards, centimeters, and meters.
Do you want to know how many inches are in a yard of fabric? How to convert inches to yards of fabric? How many centimeters, or yards, or feet are in 83 inches? Use this fabric conversion calculator.
The calculator below is created for FABRIC MEASUREMENTS ONLY and will convert the input in m/cm/in/ft/yd and common subdivisions.
It will ROUND UP the number to the next subdivision when the result exceeds certain tolerances. For example, 30.54cm will convert to
– 30.5 cm ( 30 cm 5 mm )
– 0.305m
– 12 1/16″ ( the actual result is 12.0236ft, 12 1/16″ is in reality 12.0625″)
– 1 ft ( the actual result is 1.001ft)
– 3/8 yards ( the actual result is 0.33399 yards, 3/8 yards is in reality 0.375)
How Wide is a Yard of Fabric?
It's important to note that a yard is a unit of measurement for length only and doesn't apply to the fabric's width. When you buy fabric in yards, they don't measure the width of the fabric. So, you also have to consider the question, "how wide is a yard of fabric?"
When you buy one yard of fabric, you get a piece with the dimensions: 1 yard x the width of the fabric. While it's important for your sewing project, it doesn't matter to the store how wide the fabric is. They only count the length of the fabric in yards.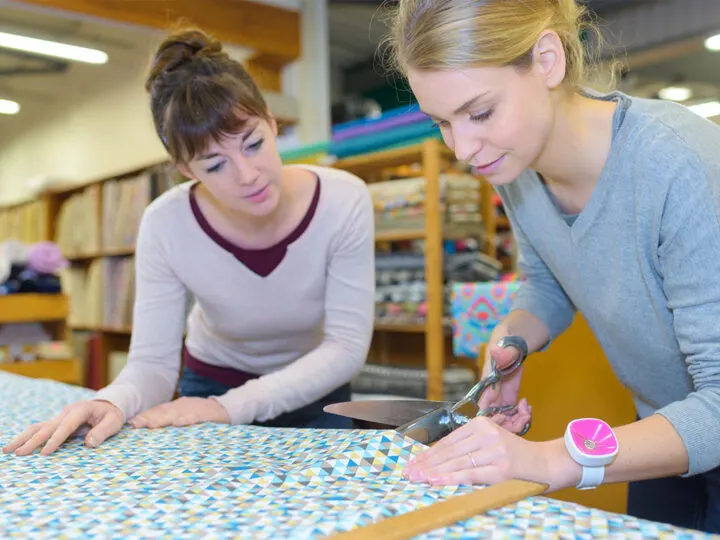 How Much Fabric Do You Get In A Yard?
Since different types of fabric are sold in varying widths, you could potentially get a piece of fabric that's smaller or larger than a piece that's 1-yard wide x 1-yard long. As a result, the exact amount you get in one yard of fabric can differ based on the type of fabric you purchase (because the bolt widths vary).
Sometimes 1 yard of fabric is big enough for an entire project. For example, if your fabric is wide enough, you could sew things such as a top, shorts, child's dress, pillowcase, etc., with just 1 yard of fabric. But of course, there are projects for which 1 yard of fabric is not big enough to complete.
✅ Related tutorial: How Much Fabric Do I Need? 21 Helpful Tips For Success
One of my friends (she lives in Australia) sent me a note which prompted me to measure all my tapes against each other and against one that was made in the 1950s in the USA:
In the days when the world was still reasonably sane my daughter sometimes bought fabric out of China – sold by the yard – and consistently found that it measured only about 34 inches. When we put Chinese tape measures against our imperial tape measures we found that Chinese inches are in fact slightly shorter, hence the yard is shorter.
My tapes were all ok, the difference between them was under 1/4″ for the whole length of 60″. But the 1/4″ difference made me realize that good tapes too need changing from time to time because they might stretch.
How is Fabric Sold?
Fabric is often sold by the yard, but it's also good to know that some stores will divide 1 yard of fabric into fractions of the yard (i.e. into two, four, eight, and sometimes sixteen parts). For example, you may find precut pieces in a fabric store that are 2 ⅜ yards or other similar fractions. So, how much fabric is that, exactly?
A yard of fabric is measured from the bolt lengthwise, along the selvage edge, and the fabric in the bolt is usually folded in half lengthwise, selvage to selvage. But not all fabric is sold from a bolt because many fabric stores have fabrics in rolls or fabric that's not folded.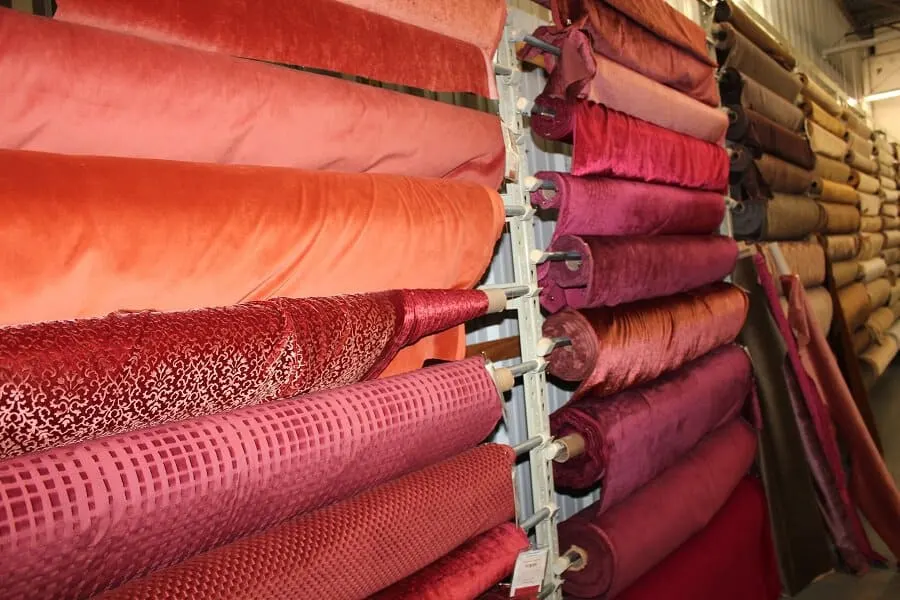 Fabric is sold usually in two different ways:
By length. Usually by the yard, but also by the half yard especially if the fabric is expensive. You buy a continuous piece with a length multiple of the unit.
By the piece. Very common are square pieces, from 4×4 inches all the way up to 10×10 or more.
A special kind of piece is the fat quarter, very frequently used in quilting. A fat quarter is a square only if it is cut from a 36" wide fabric, otherwise, its most usual size is 18″ x 22" which may seem counterintuitive. It is nowhere near ¼ yard measurement which is 9"! How do we obtain that?
The quilting cotton is usually 44″ wide and a fat quarter is obtained the following way: cut ½ yard from the fabric, measured along the selvage. You will get a piece 18" long (half yard) and 44" wide (the width of the fabric). Then fold this piece in two and cut in the middle, you will get two pieces 18″ x 22". You now have a half yard of fabric divided into two fat quarters.
Oh, the joys of sewing! There's nothing quite like the satisfaction of creating something beautiful with your sewing machine. But let's be honest – sometimes sewing can be a bit of a pain. When you're feeling frustrated, just look at this fun quote: A fat quarter is not a body part. Now doesn't that sound fun? You can get this fun printable quote absolutely free from my Resource library. Just sign up for my newsletter in the form below and you'll have access to all sorts of sewing goodies, including this printable quote.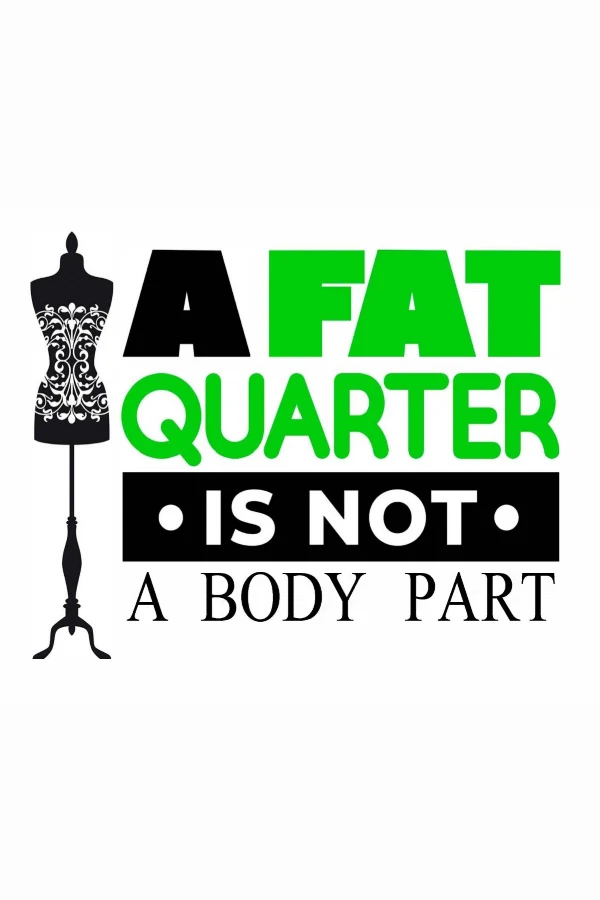 Fabric Measurements
Since fabrics are sold in varying widths, it's very easy to buy a yard of two different materials and end up with very different fabric measurements of each material. Knowing your fabric dimensions will help you determine how many yards you need of any material to complete your project.
The width of fabric is usually measured in inches (in the US). The most common widths are 44/45 inches and 60 inches, but the width varies by fabric type. Example widths include:
Quilting cotton is almost always 44/45"
Apparel fabric is most often between 44" and 60"
Home decor fabric is usually 54"
You can find the width of the bolt (or the roll) on the fabric's label. NOTE: you will need more yards of fabric for a project if your fabric is 44" wide than you will if the fabric is 60" wide.
It makes sense, right? It's much easier to arrange a pattern on wider fabric, and the remnants are also going to be smaller for wider fabric because you have a greater ability to move pieces around.
But there are other fabric widths as well, and it depends on the loom technology that was used for fabric manufacturing. You can find fabric widths of 12, 16, 24, 30, 36, 38, 42, 48, 54, 58, 59, 70, 72, 108, and 120 inches.
For example, lace fabric or interfacing will usually be narrower, while cotton for bedding can be wide enough to cover a queen bed without seams.
You have to consider also that not all fabric widths may be usable. For example, sometimes you just can't use 1-2 inches from the width because you always have to cut selvages for a project, and sometimes fabric has some kind of border.
Frequently we hear about "single width" and "double width" for fabric. Single width refers to fabric that is stored on the roll unfolded so measuring the fabric unrolled from the roll can be done immediately, selvage to selvage.
Double width fabric is stored folded in half so when unrolled from the bolt, the fabric will appear in two layers with both selvages on the same side. The actual width is of course twice the width of the fabric so folded.
How To Measure 1 Yard Of Fabric
So, given all of these variances between fabrics, how do you measure a yard of fabric?
Say you purchase a yard of fabric at a store and then realize that you actually have less than a yard when you measure it more closely after you get home. Why is that? Because whoever cuts the fabric in a store might end up cutting it at a slant, which could give you a few inches of bevel. This is more likely to occur with stretchy fabric because it easily gets stretched on the roll or the bolt.
So it's good to buy a few inches more for a project just in case they didn't cut it straight.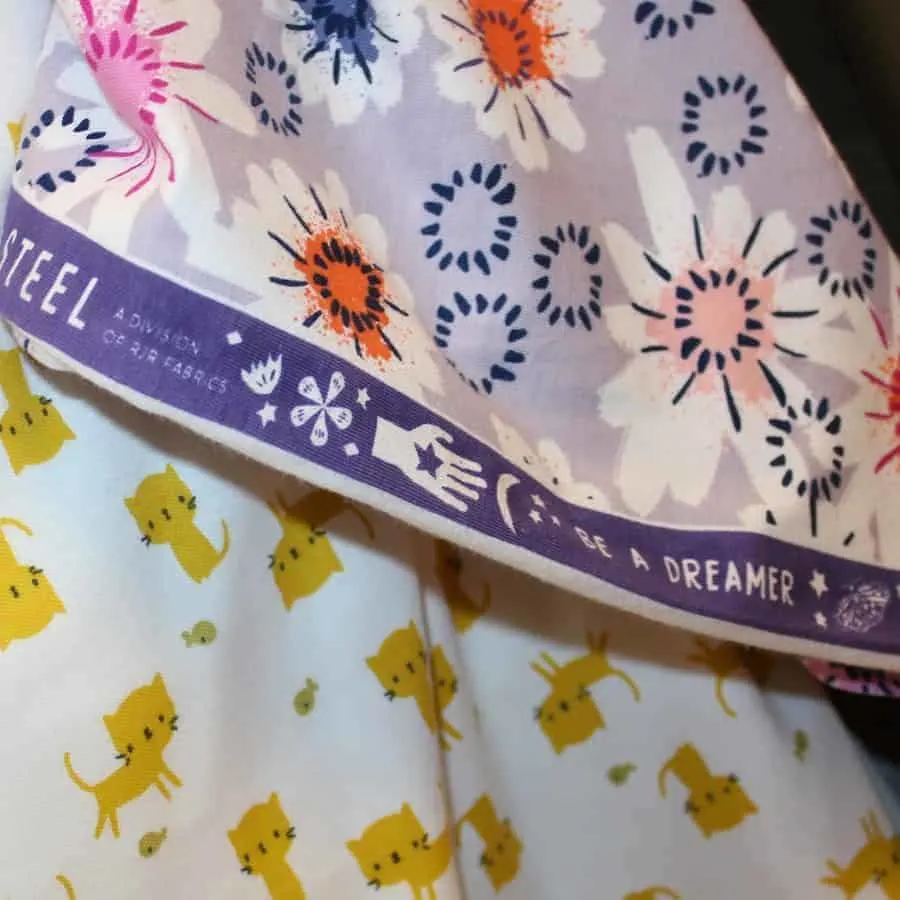 If you would like to read more about how to cut fabric straight, I wrote a full tutorial on it! Check out how to cut fabric perfectly straight to learn more.
Also, fabric stores know that they can make a mistake cutting fabric, so sometimes they will give you 1-2 inches more than a true yard. This is true mostly for smaller fabric stores rather than for big chains.
The fabric is usually measured on one side along the selvage and then it is cut on the cutting table or by simple ripping. If the fabric is cut carelessly, it may result in a piece that needs to be squared before being used. I have seen pieces of fabric where the cut was off by 2, 3 or even 4 inches!
✅ Related tutorial: How to square up fabric
And again, not all yards of fabric are equal. Is your yard of fabric the same as mine?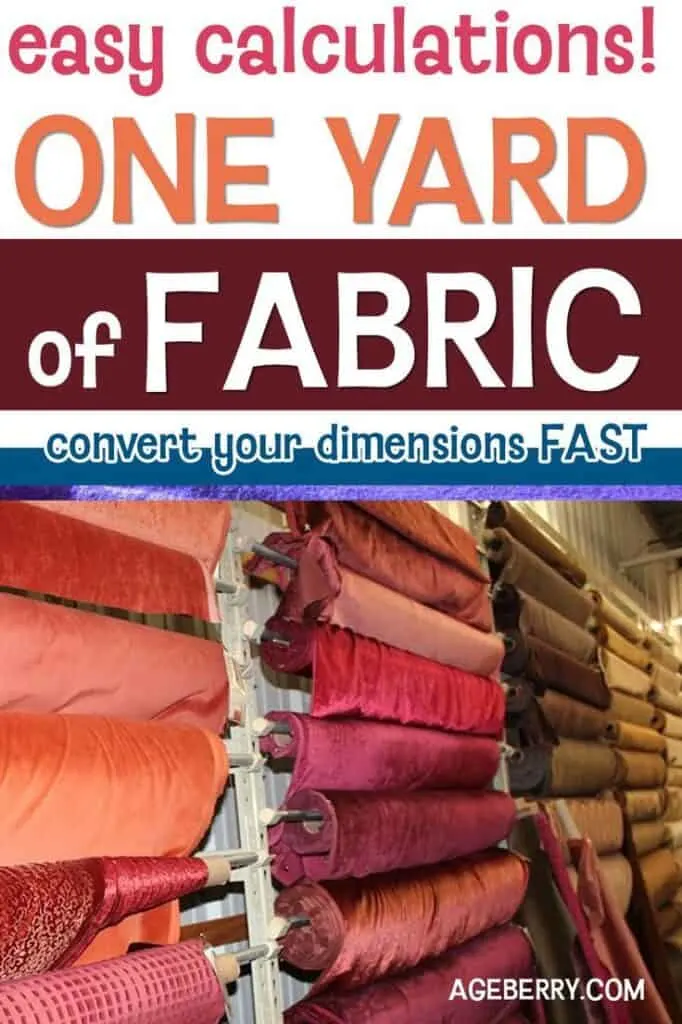 1 Yard Of Fabric Comparison
I thought it might be helpful to demonstrate exactly what I'm talking about by showing you a comparison of different cuts of 1 yard of fabric. Since it's usually more effective to show that kind of thing visually, I made a quick video to share with you.
Video Tutorial Comparing Different Cuts Of One Yard Of Fabric From Different Stores
Here, I'm comparing different 1-yard cuts of fabric from different stores to highlight some of the differences you may find.
As you can see in the video, the "1 yard" bought in different stores actually varies in length considerably from piece to piece.
Pro Tip: do not rely on the store's advertised dimensions and always check twice before using a piece of material.
Also, you have to consider preshrinking fabric for your sewing projects. Take, for example, that you buy one yard of fabric, and the piece is 1 yard (36 inches x 44 inches). You may end up with a smaller piece after prewashing it because some fabrics shrink (but that doesn't always happen).
Or here's a real-life example from my experience: I had a very nice piece of China silk (learn about different types of silk fabric) that lost almost 6 inches when I prewashed it. I only measured the length, I didn't measure the width, but I guess it shrank in width also. Well, it was good that I pre-washed it!
How Much Does a Yard of Fabric Cost?
The frequent question,"how much is a yard of fabric?" isn't one that can be easily answered! You can find fabric priced as low as 99 cents, as high as hundreds of dollars, and everything in between.
Generally, the fabric's quality, type, and where you purchase it will help determine the cost. However, that's not always the case. A brand name fabric will sell at a premium just for the name (if you can find it).
Fabric Yardage Chart
As I was adjusting to the US imperial measurement system, it was important to me to know the conversion between meters and centimeters to yards and inches. So I created a fabric yardage conversion chart to help me convert between different units of fabric measurement.
If I measure at home that I need 54 inches for my sewing project, I can quickly figure out, "how many yards do I need?" I have no idea off-hand without looking at this chart! But one quick glance will tell me that 54 inches equal 1½ yards. With this, I can easily know how much fabric to buy for my project.
Also, most of my older patterns are in centimeters, so knowing the yard of fabric size in cm is important.
You can download this Yardage Chart as a PDF file and print it. The file is in my Resource Library.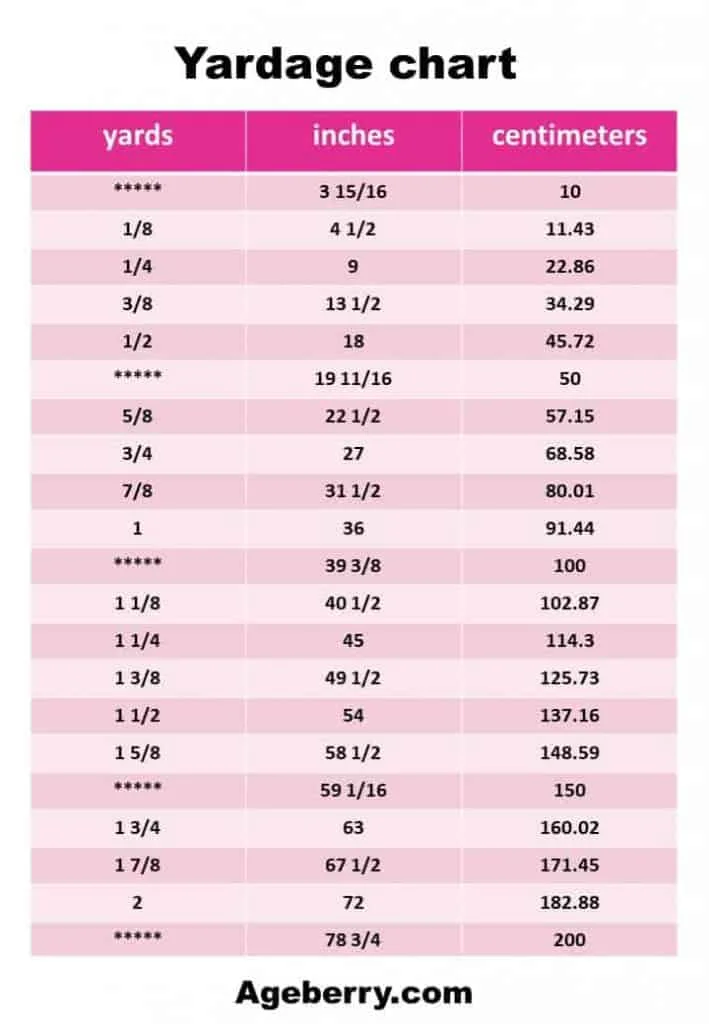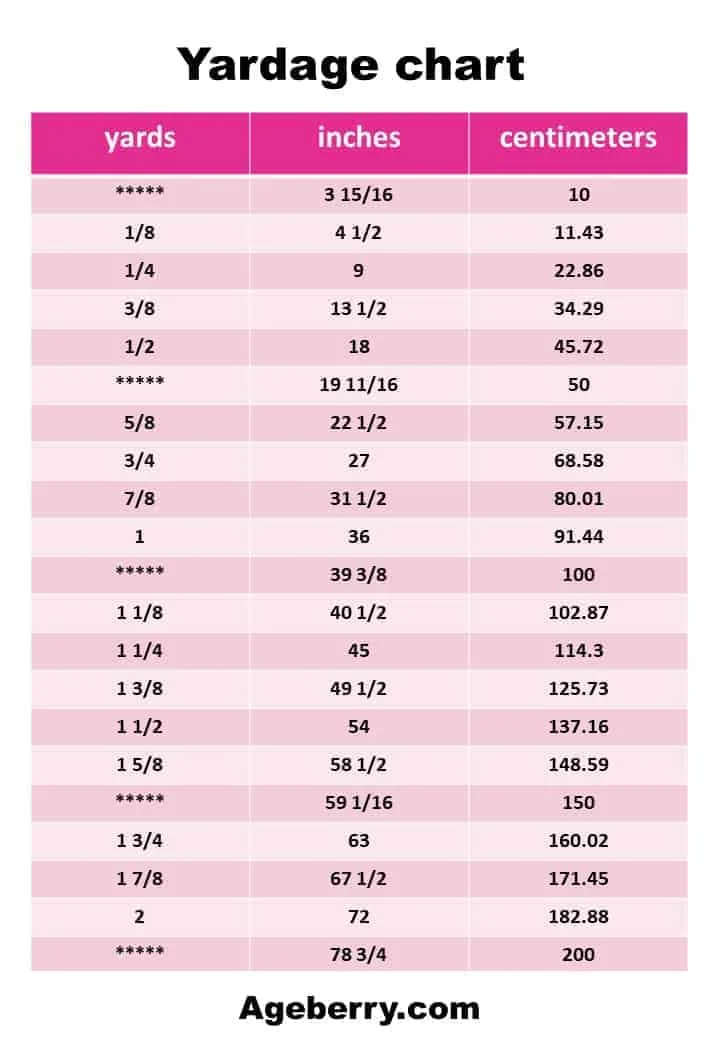 FAQs
Here are a few questions that readers frequently ask.
What is a yard of fabric?
A yard of fabric is always measured at 36 inches in length, and fabric shops will measure it off one of the selvage edges (the woven edge that often has a white border). This measurement is a unit of length and doesn't change based on the width of the fabric.
How is fabric measured?
Most commonly, fabric is measured and sold from a bolt. The bolt is an elongated cardboard tube that holds the material, which is wrapped around it. To measure out fabric, the material is unwrapped (a little at a time) from the bolt onto a flat surface to measure its length.
What are the dimensions of a yard of fabric?
Since a yard is only a measurement of length, the exact dimensions of fabric will vary based on the width. For example, a piece of fabric 44 inches wide will have dimensions of 36″ x 44″ while a piece that's 60 inches wide will have dimensions of 36″ x 60″.
How wide is upholstery fabric?
Upholstery fabric is most commonly either 54 inches wide or 60 inches wide, with 54 inches being the most common and efficient width (with less waste). Some upholstery materials can also be found in 72-inch widths or even wider.
How many yards on a bolt of fabric?
There is no standard number on how many yards a bolt of fabric contains because it depends on the material's thickness. On average, a bolt holds between 40 and 100 yards of fabric. Thicker material will have fewer yards on a bolt, and bolts of thinner material will hold more yardage.
What does 1 yard of fabric look like?
One yard of fabric will look different based on the width of the fabric and where you bought the fabric (and who cut it). Most of the time, fabric that's laid out will have the shape of a rectangle. The exact shape will vary based on the material's width.
What is the actual size of a yard of fabric?
Fabric measurements are usually given in inches or yards (length and width), which can vary wildly. However, if you need to know the actual size of a yard of fabric based on the fabric's width, using square inches will be more accurate.
Multiply the fabric's length by its width to get the square inches of the material. For example, for a yard of fabric that's 44 inches wide, you will multiply 36 by 44 to get 1,584 square inches. Compare that to a yard of material that's 60 inches wide. Multiply 36 by 60 to get 2,160 square inches, and you can begin to see just how big of a difference fabric width can make.
How much does a yard of fabric cover?
Since the length of a yard of fabric will always be 36 inches, how much a yard covers will greatly depend on the width of the fabric. The wider the fabric, the more material you have to work with and the bigger project you can use it for.
I hope this guide has helped to clarify just how big a yard of fabric is! If you keep in mind that material width will have a large impact on how far a piece of fabric will go and make adjustments accordingly, you'll be just fine.
1 Yard Sewing Projects
And now I would like to show you what you can do with one yard of fabric.
From one yard (especially if it's 60" wide), you can make many different things, including:
Top or shirt
Blouse with short sleeves,
Hat
Underwear
Pencil skirt
Shorts
Scarf
Kid's clothes
Apron
Pillowcase
Look what I made from no more than a yard of fabric.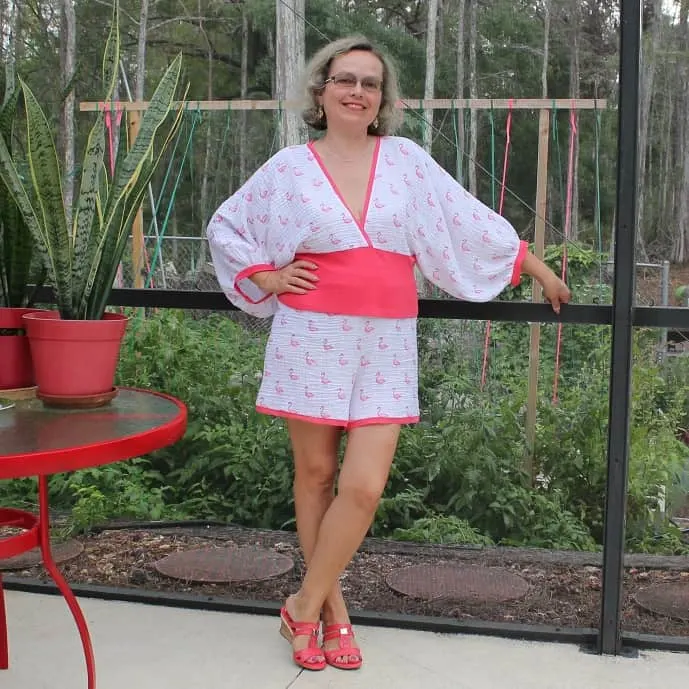 In this tutorial, I will show you how to make two pairs of shorts. To my surprise, the first shorts I made with this simple pattern fit me perfectly.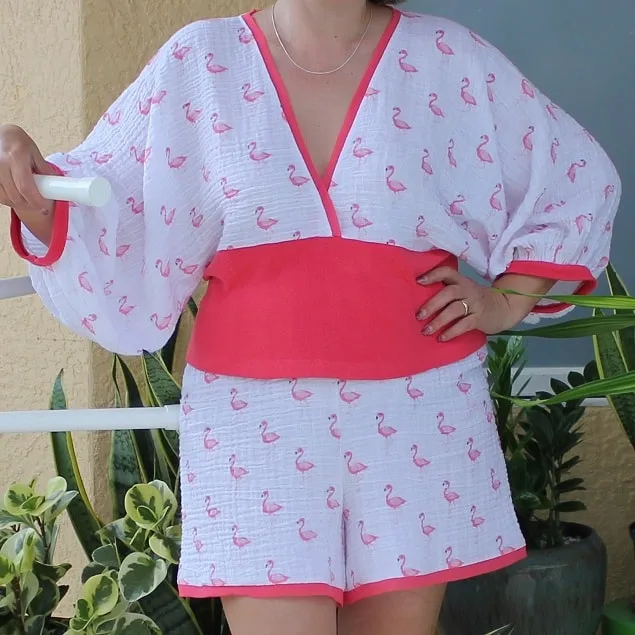 I couldn't resist sewing these pajamas made with fun natural fabrics in exciting colors. I guess you have already seen my tutorial for the pajama bottoms. Now let's make pajama tops.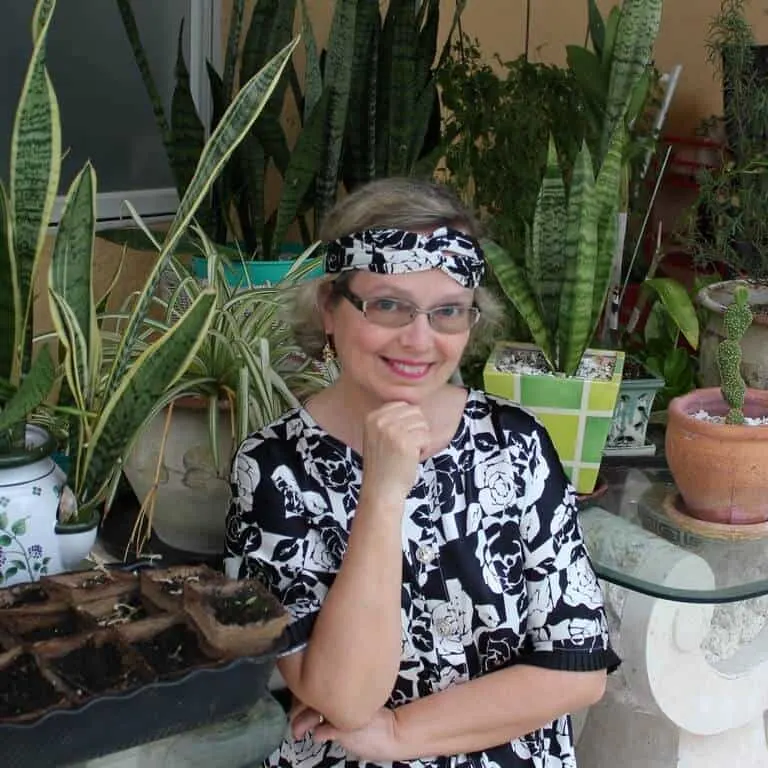 Headbands are cute hair accessories and often are not only practical but also fashionable. I found a few reasons for wearing (and sewing) headbands since they can absorb sweat and keep it from reaching the eyes when you are running or exercising. They also can keep unruly hair out of your face.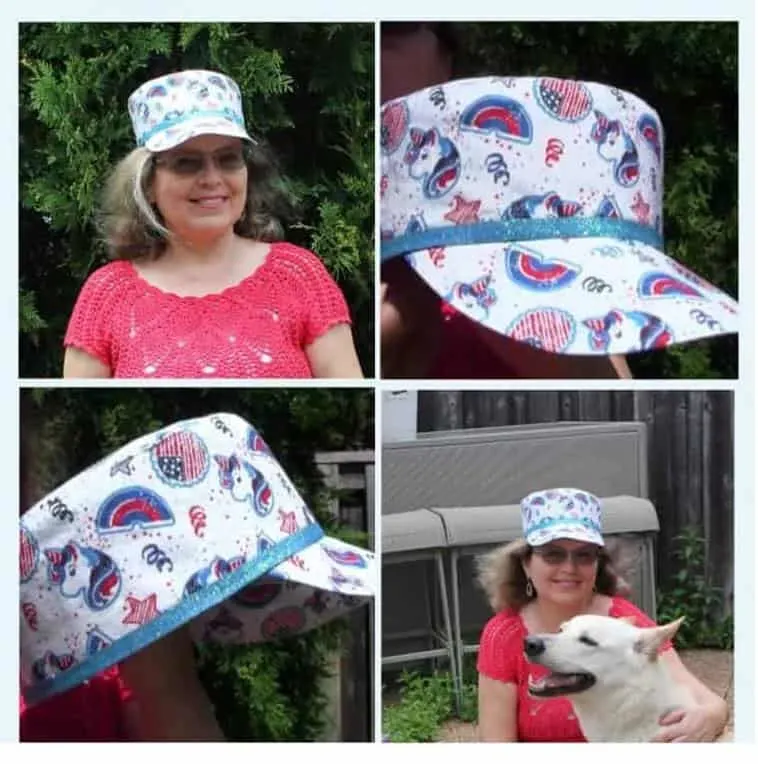 This is a YouTube sewing tutorial on DIY hats. Learn how to sew a hat out of fabric, make a DIY hat pattern, and see the hat-making process.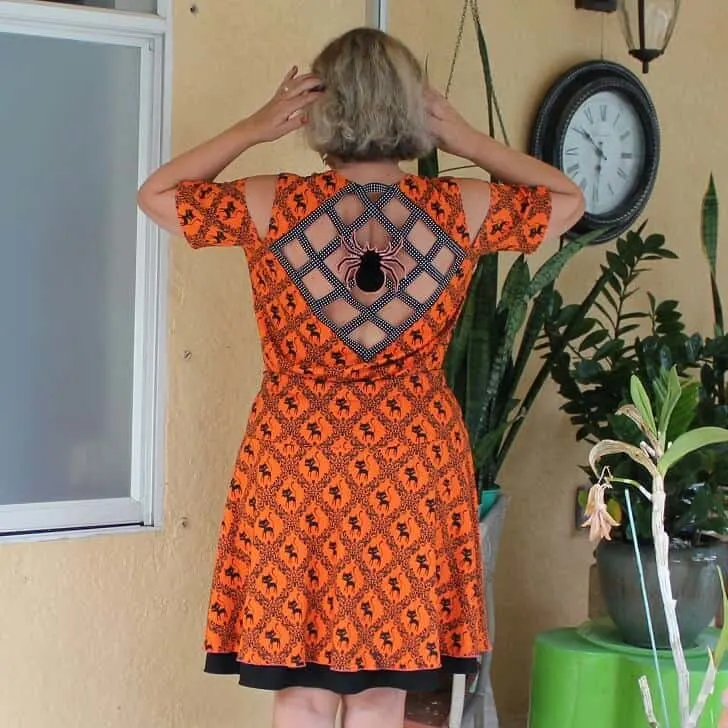 In this YouTube sewing tutorial, I will show you how to make a Halloween sewing project. It's an off-shoulder top with an open back and applique.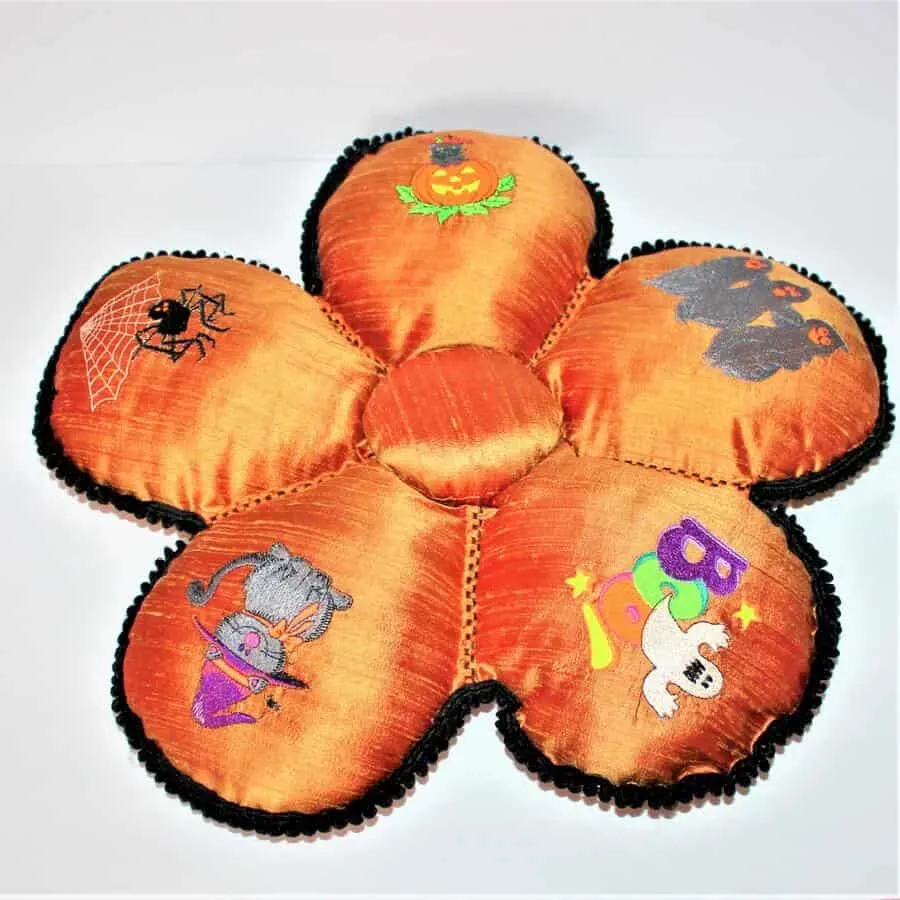 This is a sewing tutorial on DIY Halloween crafts. Learn how to sew an interesting pillow for Halloween decor from 100% silk fabric.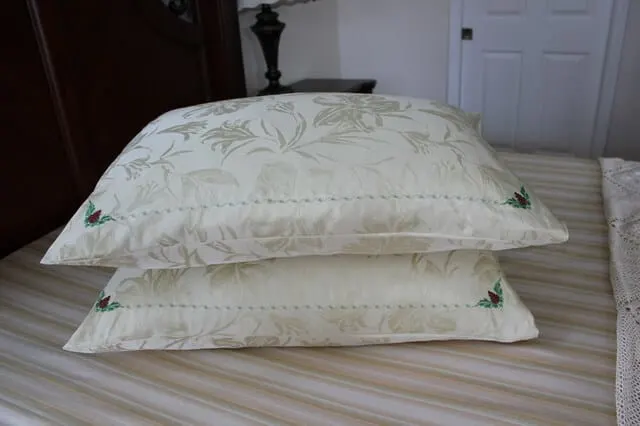 This DIY pillowcase is so easy! Pillowcases don't have sleeves, collars, facings, interfacing, darts, or curved lines. Here is a tutorial showing how easy it is to sew your own pure silk pillowcase.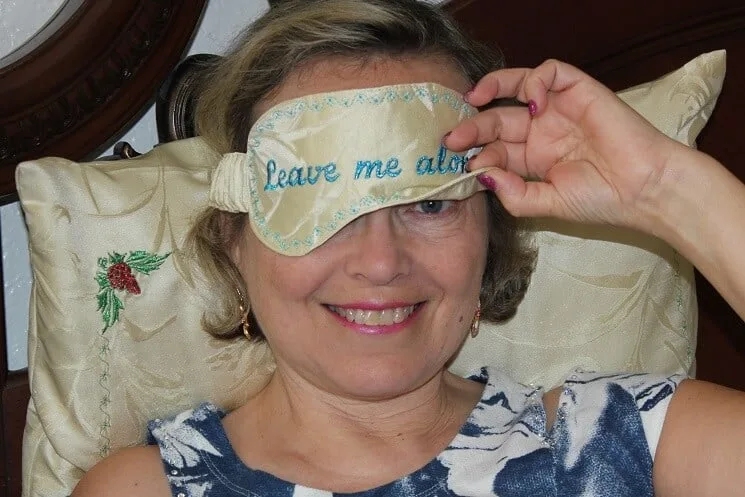 This is an easy step-by-step sewing tutorial to make a DIY sleep mask. The project is quite simple, even for a complete beginner. Grab the free PDF pattern.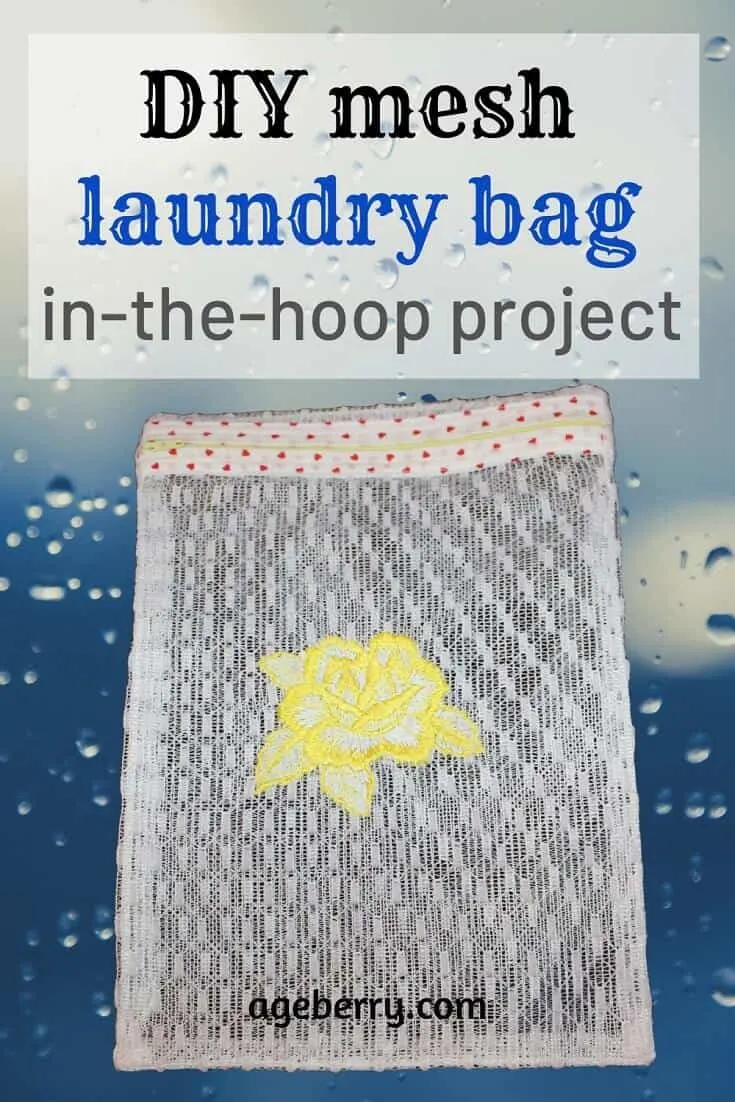 This YouTube sewing tutorial shows you how to make a DIY mesh bag for washing delicates, underwear, and socks. This is in the hoop embroidery tutorial.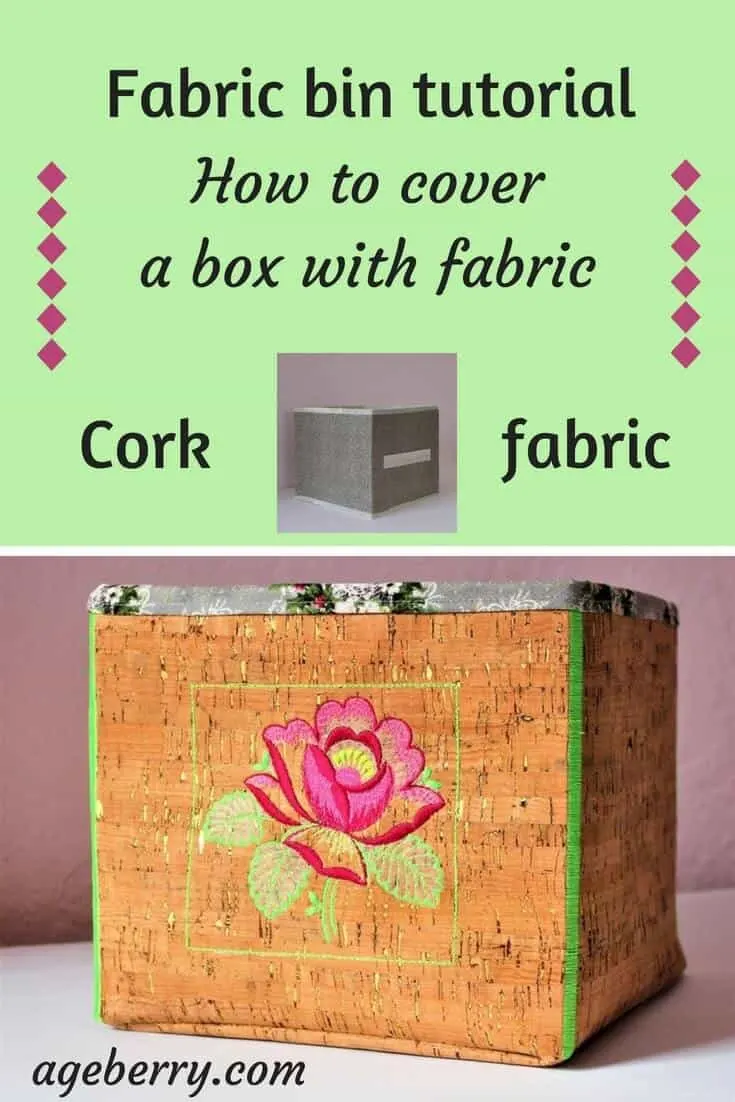 In this tutorial, I will show you how to cover a box with fabric and make a very useful and pretty fabric storage bin.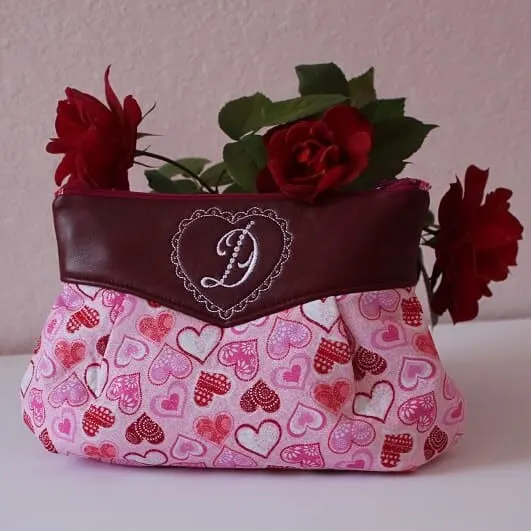 Learn to sew a lined zippered pouch without dented corners. Check our YouTube video and grab the free PDF pattern for the pouch.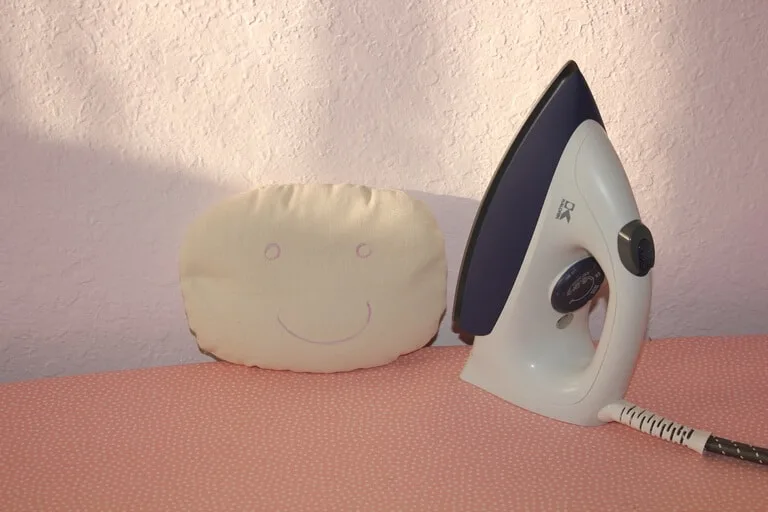 A tailor's ham is a kind of a small pillow used for pressing seams and hems during garment construction. It's a very convenient tool for pressing darts, pleats, princess seams, sleeves seams, etc. Here is a step-by-step tutorial on how you can easily make one for all your sewing needs.
Did you find this tutorial helpful? If so, save this pin (see below) on your sewing board so you can come to this tutorial later when you need it and follow me on Pinterest for more tips, tutorials, and inspiration!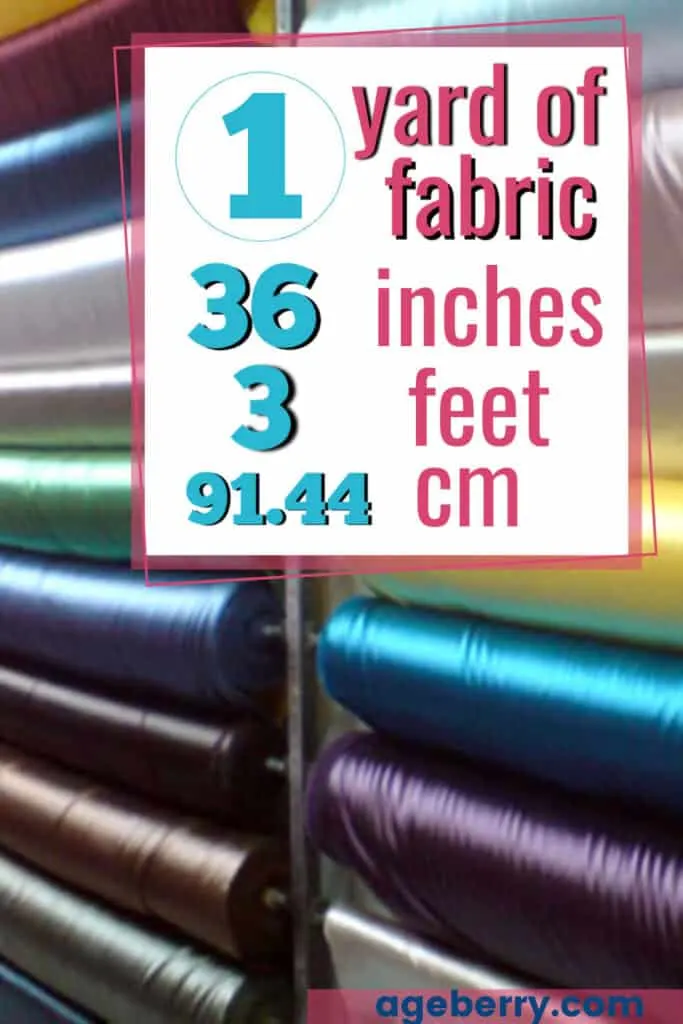 Ready to take the next step in your sewing journey? Check out more step-by-step tutorials from my blog and don't forget to share on Facebook or Pinterest!
---