In this sewing tutorial, I will show you how to square up fabric if you need to cut fabric straight. Squaring fabric usually means straightening fabric before cutting. Sounds simple, right? But in fact, this is often a real problem that needs to be addressed.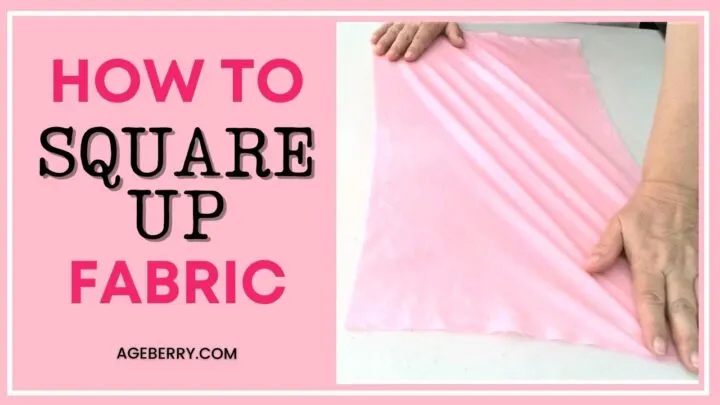 Have you ever dived enthusiastically into a sewing project, meticulously cut your pattern pieces, and carefully sewed your seams only to discover that your project is still off-kilter? Maybe the seams in your quilt block just won't line up or the curtains or skirt you labored over just don't drape the way they should.
In most instances, this means your fabric wasn't square before you cut into it, and it's important to square it up and cut fabric straight.
Let me show you some examples.
Here I have a pillowcase after it was in the laundry. Look how the side seam is going – it doesn't align with the fabric fold, it starts properly in the corner but at the other edge, it's already completely off. I think everybody has this kind of pillowcases, sometimes you don't even know how to fold it and iron it because it's completely skewed. The fabric was not squared up before cutting in this case.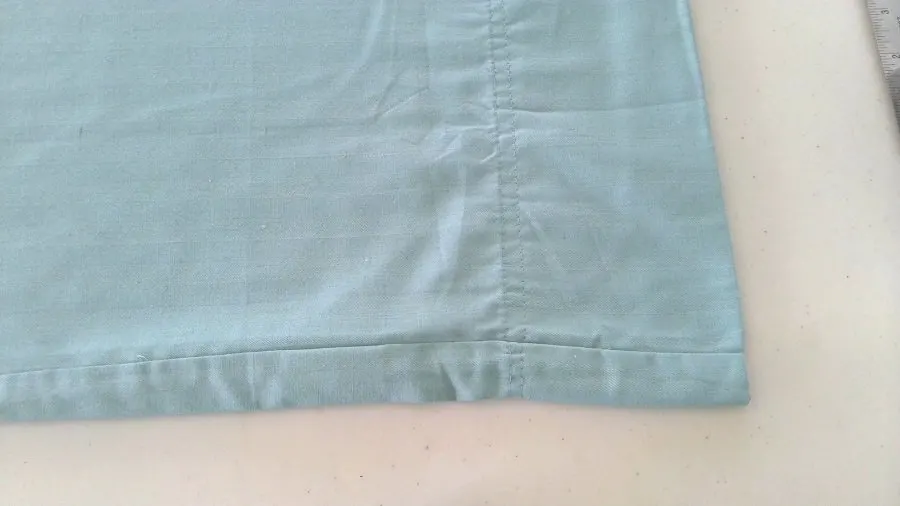 In the image below, I am holding the piece of fabric with selvages aligned. I have ripped the edge trying to find the perpendicular line. Still, the fold at the bottom does not lay smooth and you can see a bubble in the fold at the bottom. This is another example of fabric that must be squared up before cutting. Otherwise, any projects made from this swatch could stretch out of shape or drape incorrectly.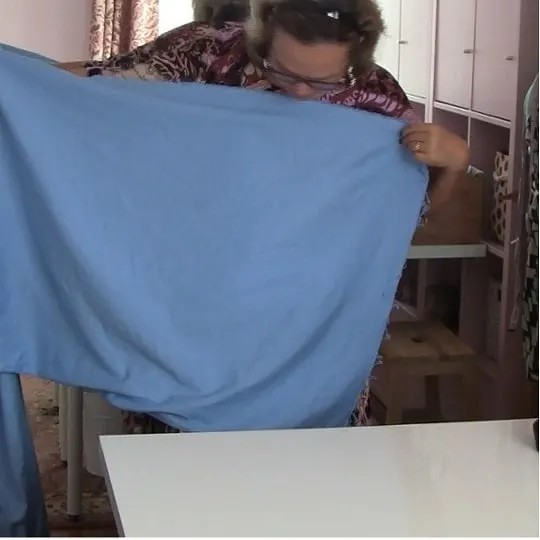 But for sewists new to the craft, terms such as selvage and squaring up may be akin to a foreign language. Here's what you need to know to have a better understanding of how to ensure the fabric you're using is square before you ever expose it to scissors or your rotary cutter. Squaring up off-grain fabric before beginning your project makes it much easier to achieve the professional-looking results you desire.
✅ Related article: Understanding Selvage Edge of Fabric
As an example of a project that absolutely needs a properly squared-up fabric piece, it is my Bargello quilt project. I used it to create a Christmas table runner and I had to cut long and narrow strips of fabric for that; without properly squaring up, that would have never worked.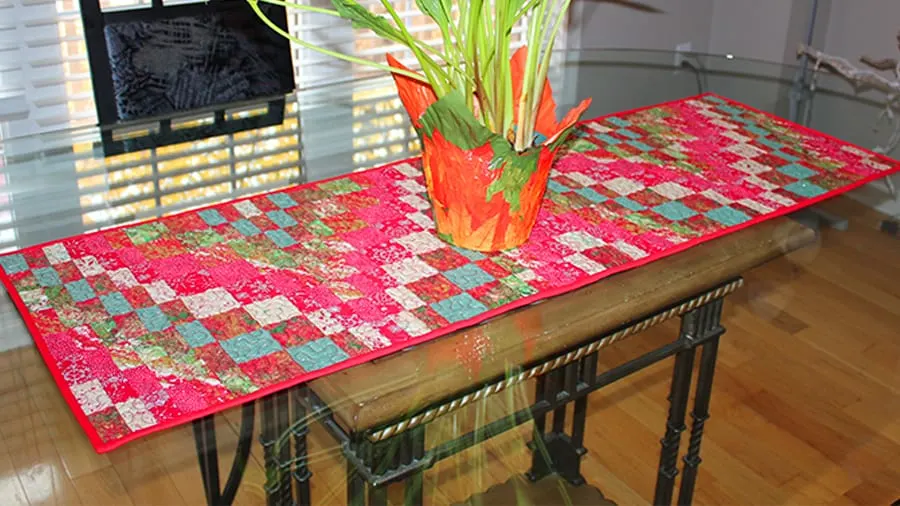 What Is the Selvage Edge?
The selvage is the edge woven into your fabric during manufacture. It prevents the threads from unraveling. Often, a selvage is un-dyed, which sets it apart from the fabric. It may also contain printed information, such as the name of the pattern, the designer, and the manufacturer.
Very important: Selvages should be cut off and set aside or discarded before sewing.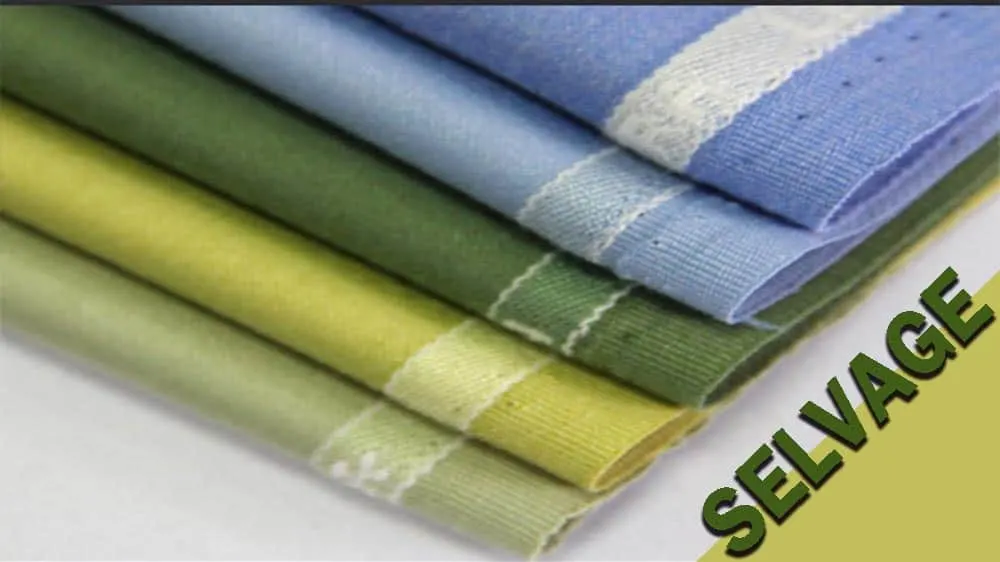 What Is the Grainline of Fabric?
In woven fabrics, the grain refers to warp (threads that run parallel to the selvage) and weft (threads that run perpendicular to the selvage).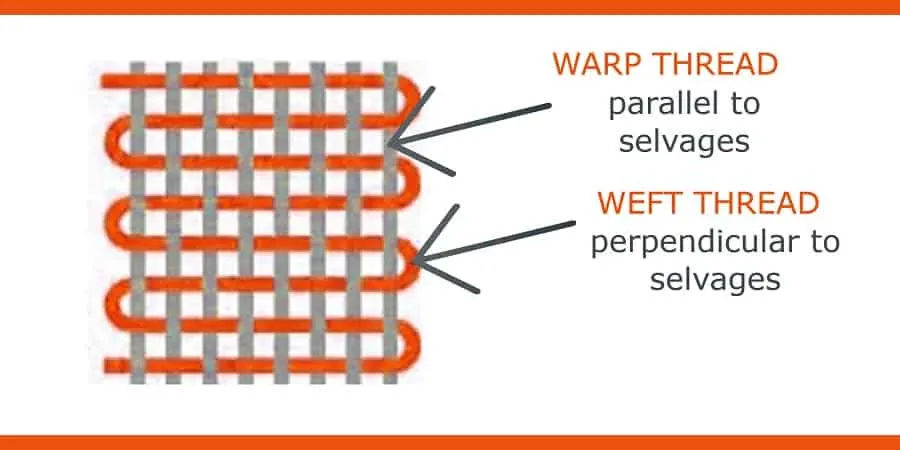 It's important for sewists to understand grain, otherwise, they may cut fabric improperly, causing it to hang or drape awkwardly. There are 2 kinds of fabric grain, including:
Straight or Lengthwise Grain — straight grain runs parallel to the fabric selvage. If you grasp the fabric at both ends, with the selvage at the top or bottom, there is a little-to-no stretch. When you cut fabric parallel to the selvage, you're cutting on the straight grain.
Cross Grain — Cross-grain refers to the threads that run perpendicular to the selvage (weft threads). If you tug on fabric by holding it on the cross-grain, it may stretch a bit.
There is also Bias — Bias runs at a 45-degree angle from the selvage. Tugging on fabric at this diagonal gives you the most stretch of all.
Different patterns call for different grains of cut. Cutting on varied grains affects how the fabric drapes and falls. This is especially important when sewing apparel if you want the finished clothing to hang well and look professionally done.
Warp and weft threads usually run exactly perpendicular to each other. In this case, they say that the fabric is on-grain and doesn't need to be squared up before cutting.
Sometimes, the fabric will be imperfect, or off-grain, when you purchase it or pre-wash it. This may be due to the way in which it was wound on the bolt. It could also be that the fabric was fine when you purchased it, but you ironed it too aggressively before cutting it, causing the threads to stretch. Ironing should only be done on the wrong side of the fabric and only toward the lengthwise grain. The fabric has also been known to shrink and become off-grain in the dryer after pre-wash. One selvage may shrink more than the other during drying as well. This can also cause your fabric to become off-grain. Off-grain fabric is difficult to work with and will need to be squared up before cutting.
If you fail to square up the off-grain fabric before cutting, you'll have issues with seam alignment, pattern alignment, drape, and more.
In the drawing below, the fabric was cut and sewn, however, it wasn't squared up beforehand. The weft and warp of the threads were not perpendicular before sewing occurred. Once the garment was washed, the threads self-corrected, and the seams shifted. If your home sewing projects look great before washing and drying but stretch and shift afterward, it likely means you needed to square up your fabric before cutting and sewing.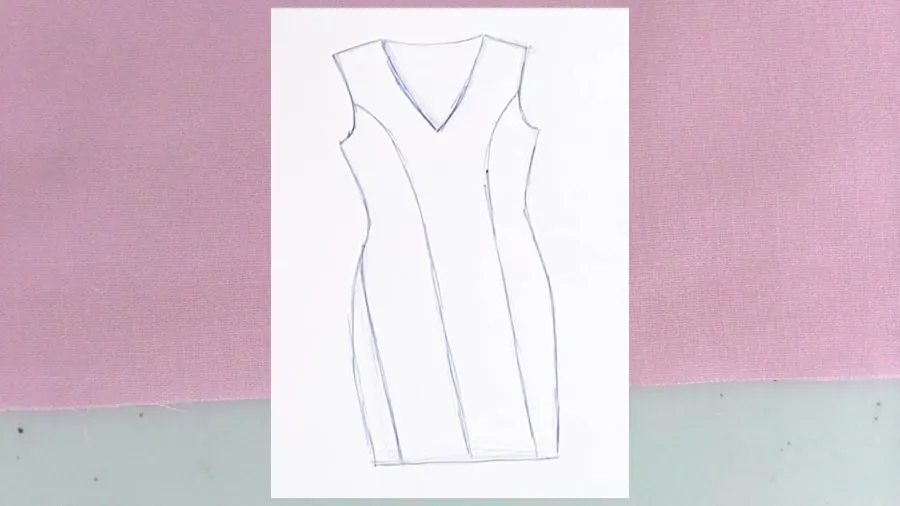 How to Square Up Fabric
Ideally, the weft of your fabric should form an exact 90-degree angle to its warp.
But it's not always the case. Recently, I started to quilt (I was mostly sewing clothes before) and began buying quilting cotton. And I see more and more often the fabric that needs to be squared up.
Here I have a small piece of quilting cotton after I pre-washed it to practice Trapunto (here is my tutorial on how to do trapunto quilting and embroidery). To my surprise, the fabric was so off-grain! Look, how skewed it is. This piece has two ripped edges and one selvage edge. You can see that the warp and weft threads are not perpendicular to each other.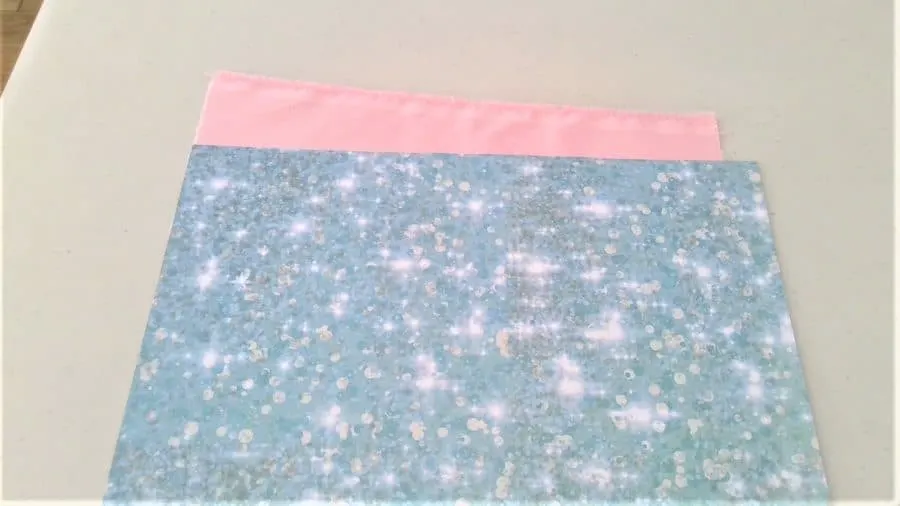 This fabric needs to be squared up. How do we do it?
First of all, make the fabric a little damp. If you pre-washed the fabric don't let it completely dry.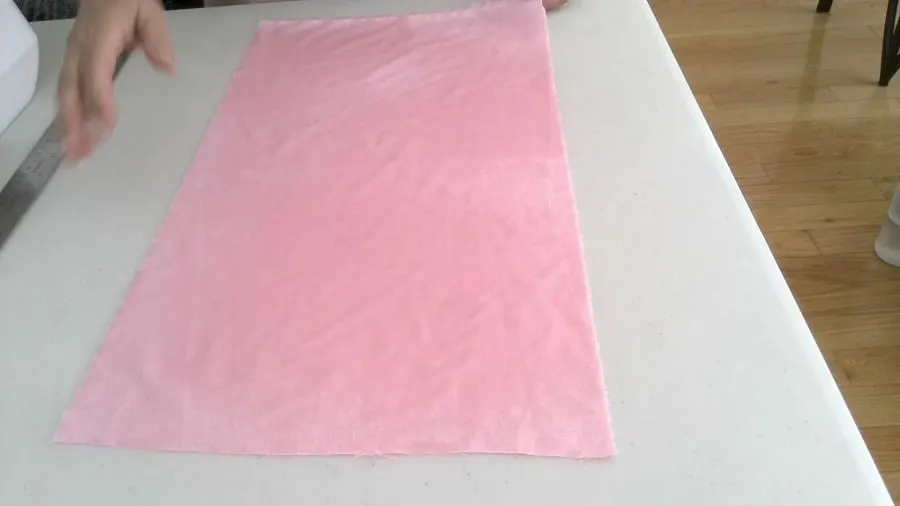 Now tug the fabric on the bias, stretch it, and pull it until the threads become perpendicular to each other. Check it by folding the fabric. Cut the selvage edge. If the edges align then the fabric is squared up.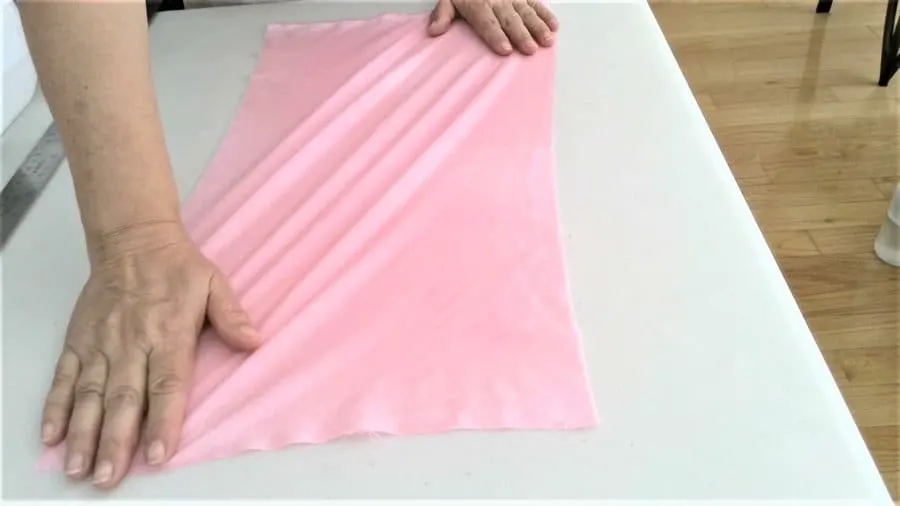 Here is another piece of quilting cotton from the same manufacturer. I also pre-washed it and the same thing happened – the threads are not perpendicular to each other.
If I try to align selvages I have this big bevel at the ripped edge.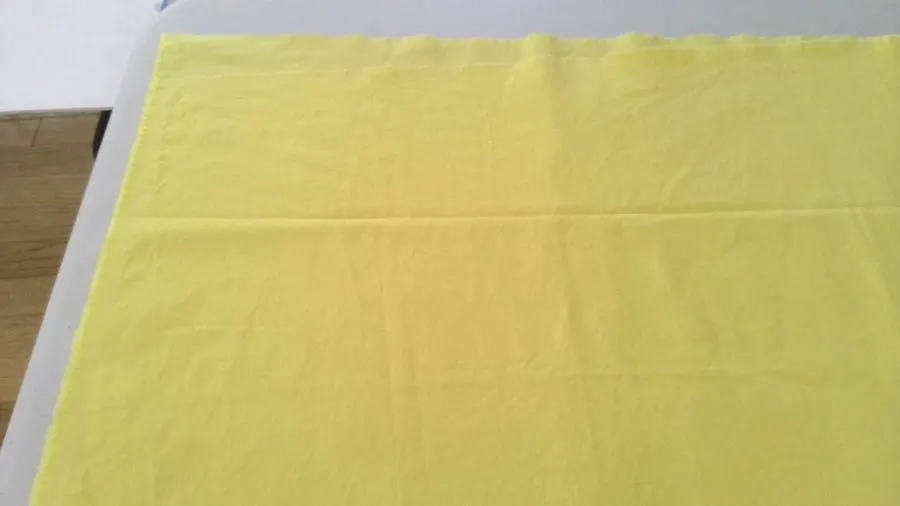 If I try to align the ripped edge then the selvages can't be lined up. I can't cut this fabric straight without squaring it up.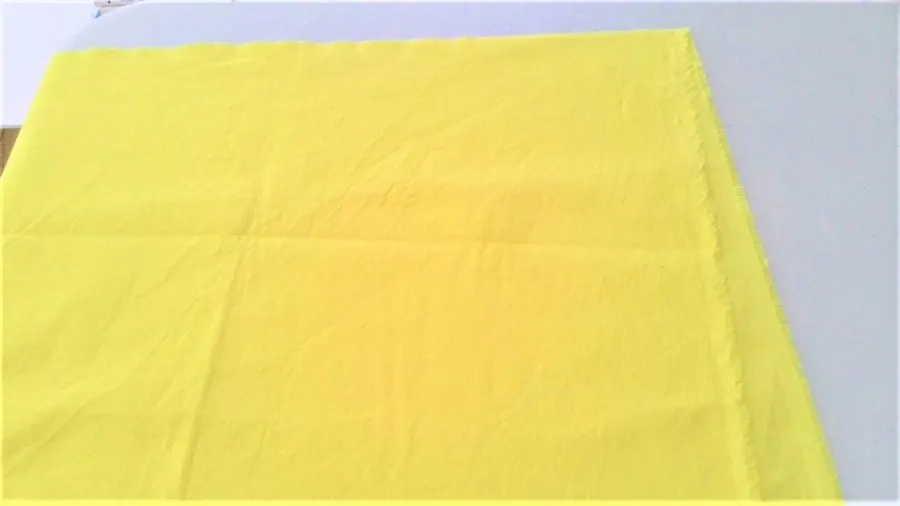 For example, I have this straight edge that I ripped. It's perfectly straight. What if I use a square ruler and cut fabric exactly perpendicular to this ripped edge? The piece of fabric will be a perfect square, right? But the threads are not perpendicular to each other in this case and after you sew it and wash the sewn item this piece will not be exactly square anymore, and the whole item will get distorted and skewed.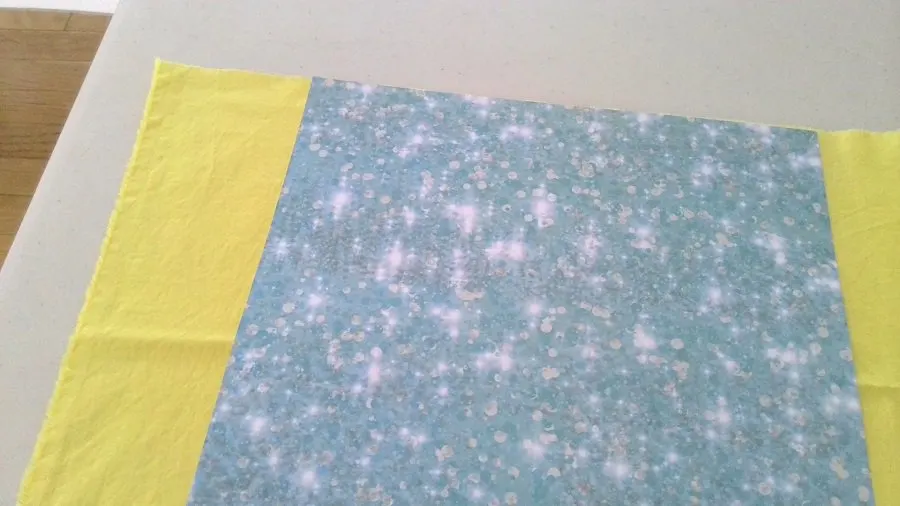 In this instance, you'll need to grasp the fabric piece by opposite corners and tug on the bias until the edges align. If you're working with a large piece of fabric, you may need a helper. Be sure to grasp the correct corners. They must be catty-corner from each other, and they must realign the threads in the right direction. With each of you tugging gently, you can shift the warp and weft so that the fabric becomes square. Take care not to over-tug, or you may misalign the threads in the other direction. Realign the selvages to check your progress intermittently.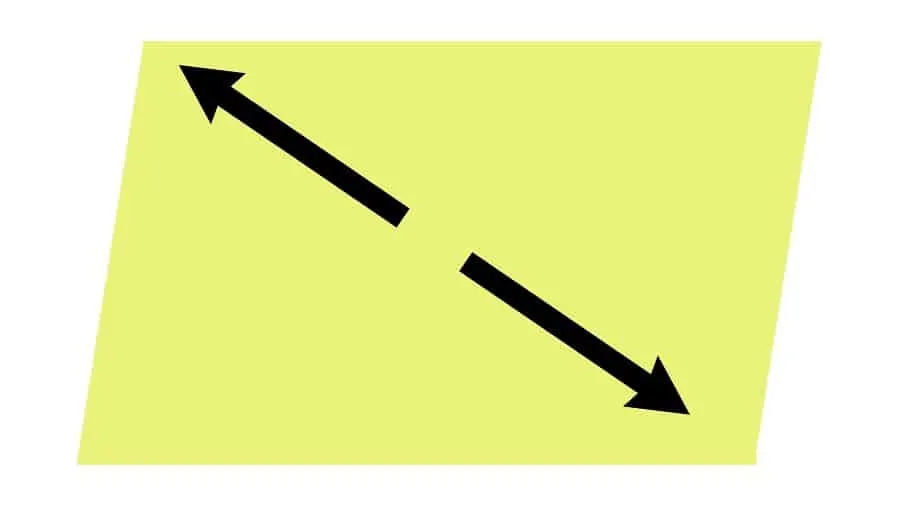 This process will make the fabric square enough to cut. This is easier to do in a fabric that has been pre-washed but that is not yet completely dry.
Following these tips will help you learn how to square up fabric that was off-grain so your projects turn out the way they're intended. Now you are ready to learn how to cut fabric straight – check out my tutorial on 8 easy ways to cut fabric perfectly straight.
Learning how to cut fabric properly is a huge step toward becoming a better sewist. Now that you understand how to find the grain of the fabric and how to square up fabric that's problematic, your sewing projects will improve tenfold.
And here is my YouTube video tutorial if you would like to see how to square up the fabric before cutting.
Did you find this tutorial helpful? If so, save this pin (see below) on your sewing board so you can come to this tutorial later when you need to square up fabric, and follow me on Pinterest for more tips, tutorials, and inspiration!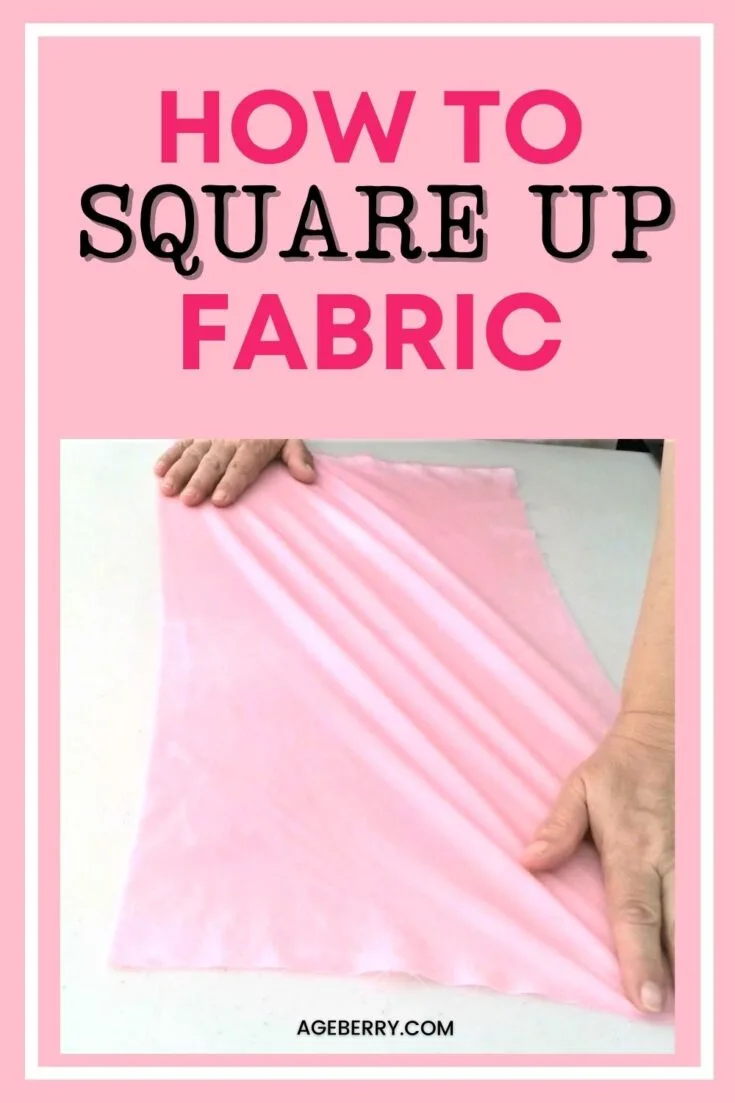 Like sewing tips? I have other popular tutorials on my site that might be interesting for you. Check them out below.
---