Helping you succeed in sewing


Welcome to my blog: Ageberry.com.
Do you like sewing? Would you like to learn how to sew faster, better, and smarter? How to have more fun while sewing? Then you've come to the right place. I am not a professional seamstress, but sewing has been my hobby for almost 30 years now, and I'd like to share all the tips and tricks I've learned during that time.
Let me tell you a story. It happened a few years ago before I started my blog.
I was in a famous store — Macy's (New York) — around Easter when they had an amazing display of live flowers inside the store. I came to see the flowers and take photos. I didn't plan on buying anything, but as I was in the department store already, I decided to look at some big brand-name clothes on the upper floors just to see what's in fashion and to get some inspiration for my sewing.
I almost never buy clothes, since I make everything myself; buying a dress for $1500 (or more) was never in my mind. While I was looking at those dresses, a store manager came and asked if I liked some of the dresses and if I would like to try them on. Well, why not, right?
But what happened after surprised me even more. I was taken to a special dressing room with "by appointment only" written on its door. I wondered why I was being treated like an important guest who can spend thousands on a dress. Then she started to bring me dress after dress, all gorgeous, made from pure silk and with big brand names like Michael Kors and Ralph Lauren. Big prices too, of course.
So I tried them on, while only one thought kept circulating in my mind: how do I get out without buying anything? Fortunately (for me), none of the dresses fit me perfectly because of my petite frame: some were too long, some too small in the waist, some with too-long sleeves, while others just didn't look right on me. I tried around ten of them. Finally, I told the lady I didn't want any of them (it was the truth!) and left.
Why was I treated like royalty? I think I know the answer: I was wearing a skirt and coat I'd made from Chanel-like fabric! And of course the clothes were a perfect fit; I'd made them myself. To this day, people are always saying "I like your dress!", "great skirt!" and "you look awesome!" no matter where I go. I know I can look like a million dollars in the clothes I make. And how much money do I spend on a dress? $20 on average, $50 maximum. So I figured I could teach you a few sewing secrets on this blog!
Below, you can find links to my tutorials. I might not be an experienced blogger, but I hope you'll find many useful tips and tricks in my guides. Thanks for visiting!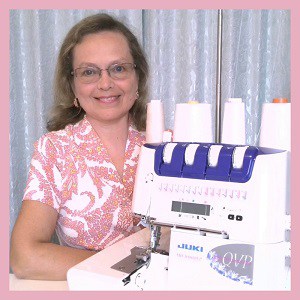 I sew but I am not a sewer. It is like calling a person who draws – a drawer. Maybe fabricologist? Materialist? Just kidding. Sewist? Please, take a poll here. I would really like to know your opinion.
Most popular tutorials on ageberry.com

Most recent tutorials on ageberry.com

Very useful tutorials on ageberry.com

Interesting sewing tips and tricks
Connect with me on Facebook, Instagram, and Pinterest
This Site is a participant in the Amazon Services LLC Associates Program, an affiliate advertising program designed to provide a means for sites to earn advertising fees by advertising and linking to Amazon.com. As an Amazon Associate I earn from qualifying purchases.