If you're like many sewists, you have a bin (or box, or bag) full of fabric scraps. What can you do with them? There are lots of great projects that use small pieces of fabric. In this article, I'll share some fun and creative projects that will help you use up every last scrap. I'll also give you some tips on how to store and organize your fabric scraps.
If you like to sew, you know that fabric scraps can quickly pile up. And while it may be tempting to just throw them away, there are actually a lot of great ways to use fabric scraps. From fabric coasters to scrunchies, there are plenty of scrap fabric projects that are both fun and practical.
One great way to use fabric scraps is to make an over-the-collar dog bandana. But it's unusual – it has small LED lights inside. An over the collar bandana does not tie around the dog's neck. Instead, the bandana simply slips over the dog's collar and becomes part of the collar. This type of bandana is very popular because it is very easy to put on and take off, and it also looks very stylish.
If you have fabric scraps left over from a quilting project, this is a great way to use them up. You'll only need a small piece of fabric for this project, so it's perfect for using up those fabric scraps.
In this sewing tutorial, I will show you how to make a DIY dog poop bag holder. It's an easy sewing project and the holder attaches easily to a dog's leash. Now you can have quick and easy access to your poop bags whenever you need them. It will make your walks with your dog much more convenient. No more searching through your pockets for a stray poop bag! A free bone template is included.
You'll never lose another needle again with this adorable little needle book. It has special tags for each type of needle to keep them all organized and easy to find. It's also a great way to make sure that you always have the right needle for the job. This handmade needle book is made from scrap fabric that would have otherwise been discarded.
It's also a great sewing project for beginners. Follow these simple steps and you'll be able to create your own stylish needle book in no time.
Another way to use fabric scraps is to make a makeup bag. It's a quick and easy sewing project that can be completed in an afternoon. The step-by-step tutorial with images and video will show you how to sew a quilted makeup bag with a zipper. You can customize the design to fit your own style. Quilted makeup bags are the perfect accessory to keep your cosmetics organized.
Fabric scraps can be used to make a variety of small projects for dolls, including this cute and easy sewing project.
In this video sewing tutorial, I will show you how to make Barbie clothes ( a top and a skirt) easily using my free printable Barbie clothes patterns. You can also use a Cricut machine to cut the patterns. Step-by-step instructions are included. This is an easy sewing project even for beginners. If you are looking for creative things to do while staying with kids at home you will like my idea of sewing clothes for Barbie.
Learn how to make a placemat with this easy step-by-step tutorial. With just a few simple steps, you can create this gorgeous placemat that will be sure to impress your friends and family. Paper piecing is a great technique not only for beginners but for quilters of all levels.
Do you love decorating your home with unique and stylish items? If so, you'll love to make a set of DIY fabric coasters that look great and protect your furniture at the same time. These little gems are also really fun to make. This is in the hoop embroidery project made with an embroidery machine. Free in the hoop embroidery design is included.
It's also a great way to use up even the smallest fabric scraps. I call these small cut pieces "fabric confetti". Look at my coasters – do you see those small pieces of fabric under the clear vinyl?
Fabric headbands are a fun and easy sewing project, even for beginners. You will need very little fabric to make one, so it's a great way to use up fabric scraps. In this video tutorial, I will show you how to sew a simple fabric headband from stretchy fabric. In fact, I made three different headbands, so you can get an idea of the different looks you can achieve.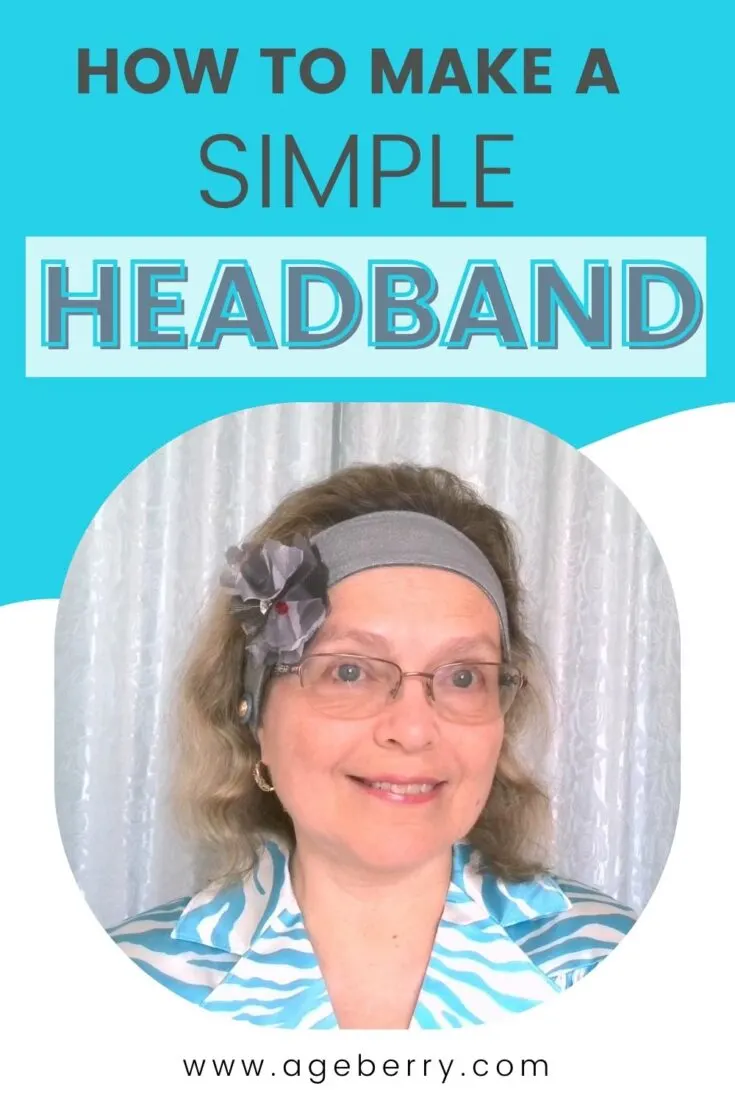 Sewing a headband is a great way to repurpose fabric scraps and turn them into something both useful and stylish. In this video tutorial, you'll learn how to sew a turban headband from 100% silk fabric. This easy DIY project is perfect for beginners and only requires fabric scraps and elastic.
Sew your own personalized sleep mask from 100% silk fabric. This is a step-by-step sewing tutorial. You can download a free PDF pattern of the mask. These steps are only recommendations and you can adjust everything to your liking. For example, I put fun embroidery on the mask, but it's not necessary and you can embellish the mask as you want or just leave it plain.
This wrist pin cushion project is a great way to use up fabric scraps. It's a quick and easy sewing project that even beginners can do. Plus, it's really handy to have while working on a sewing project. All you need is a piece of fabric and some stuffing. You can find the free pattern for this wrist pin cushion in my tutorial. Just print it out and use it to cut your fabric.
This owl pincushion is another great way to use up fabric scraps while making a unique and practical sewing accessory. This project is also perfect for beginner sewists, as it requires only basic stitches and knowledge of fabric cutting. This cute and functional pincushion is sure to brighten up your sewing space and make working on projects more enjoyable.
Fabric flowers are a great way to add some color and life to your clothing, accessories, or even home decor. They're quick and easy to make with just a few simple hand stitches! This fabric flower tutorial will show you how to create fabric flowers that can be used in any project you might have in mind. The best part is that it's super easy – the whole process takes only about 15 minutes.
This sewing tutorial will show you everything you need to know about making your own DIY scrunchies. These projects are perfect if you're just starting out sewing or looking for something fun and simple that doesn't require much fabric. You'll be able to make them out of any fabric for some quick crafting fun. Follow these easy steps so you can get started today.
Learn how to make fabric storage pods with this easy step-by-step sewing tutorial. These colorful baskets can be customized with your favorite colors and have many uses around the house. They're perfect for storing sewing supplies, yarn, etc. I made them in two different sizes. The pattern is free for my subscribers.
Do you have fabric scraps left over from a sewing project? Put them to good use with this easy no-sew Christmas ornament. This ornament is a great way to upcycle fabric scraps, and it's perfect for small kids who might accidentally knock other decorations off the tree. Plus, in bright red with some sparkles, it's the perfect way to make your Christmas tree shine.
One of the great things about sewing is that you can recycle old clothes and turn them into something new. If you have some scrap fabric, you can use it to make a completely new garment. And if you have an old dress that you're no longer wearing, you can upcycle it into a stylish new top. Upcycling is a great way to be more environmentally friendly, since you'll be recycling materials that would otherwise end up in a landfill.
One of the most common questions among sewists and quilters is how to best store scrap fabric. There are a few possibilities on the matter, but the most important thing is to find a system that works for you. Some sewists only keep the larger pieces, while others choose to keep every last inch of fabric. No matter which route you choose, there are a few tips that can help you keep your scraps organized.
First, it's helpful to sort your fabric by color or type. This way you can easily find what you need when it's time to start a new project.
Second, invest in some good quality clear storage containers. This will protect your fabric from dust and damage and help it stay organized.
Finally, be sure to label everything clearly. This may seem like an extra step, but it will save you a lot of time in the long run. By following these simple tips, you can keep your scrap fabric organized and accessible- so you can spend more time sewing and quilting. And if you would like to read more about organizing your scraps check out this link.
In conclusion: So these are my ways to use fabric scraps. What are some of the things you're going to make? I would love to see your finished projects! Share them with us in the comments below, or on our social media pages. If you are on Facebook, stop over to the All About Sewing Facebook page or pop over to the Sewing tips and tutorials Facebook group and share a photo! I'd love to see your work!
If you have any other ideas for what to do with scrap fabric, I want to hear about that too. Leave a comment and let me know.
Did you find this tutorial helpful? If so, save this pin (see below) on your sewing board so you can come to this tutorial later when you need this information on fabric scrap projects, and follow me on Pinterest for more tips, tutorials, and inspiration!
---