In this sewing tutorial I want to show you how to upcycle an old dress.
I started with my old dress, which I made a long time ago just to test my newly bought Janome serger.

The fabric was nice but the dress was shapeless so I didn't really like to wear it. And it turned out to be good that I didn't donate it to a thrift store.

I decided to use some silk scraps I recently got after sewing a new dress. I made the dress for a tutorial on my blog "How to sew a dress without a pattern", and in the end, a few small pieces of that wonderful silk fabric were left.

Below is the video of my very simple creative process.
And here is the result.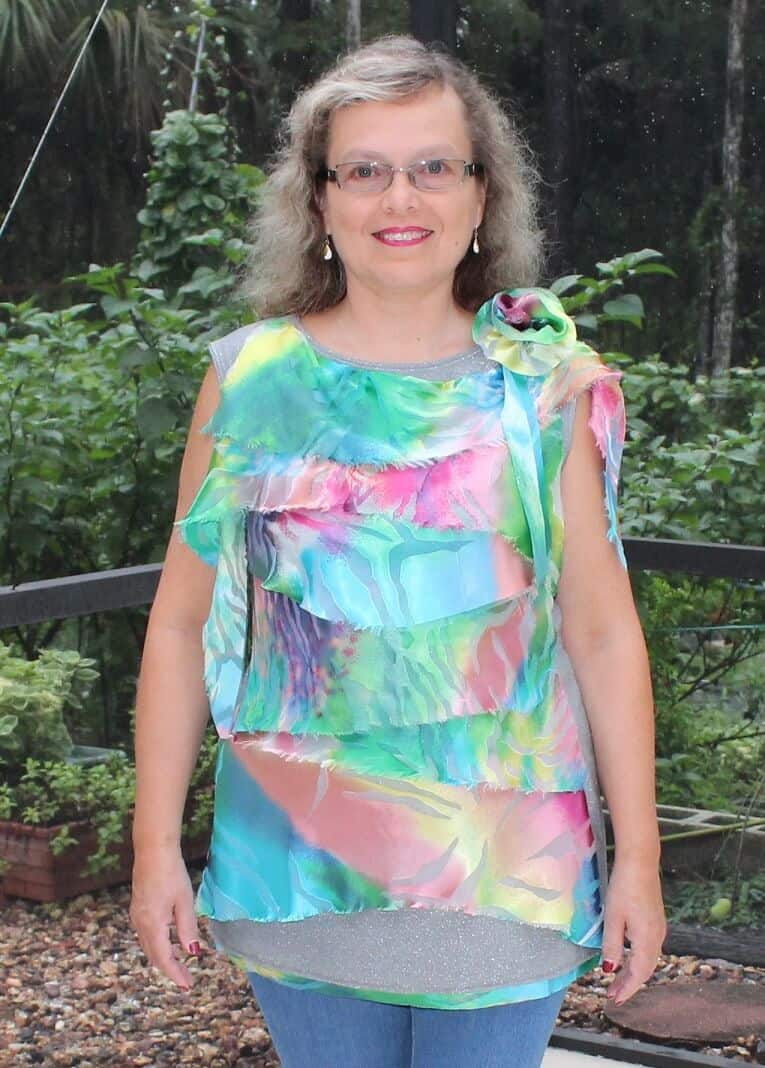 I cut the length of the dress a little (15 cm) to make it a tunic. I put one bias strip to the hem to make it nice. I made frayed edges, made a flower with my silk scrap also. I made some belt for the back. And voila! The whole process cost me absolutely nothing and I think the new creation is really beautiful.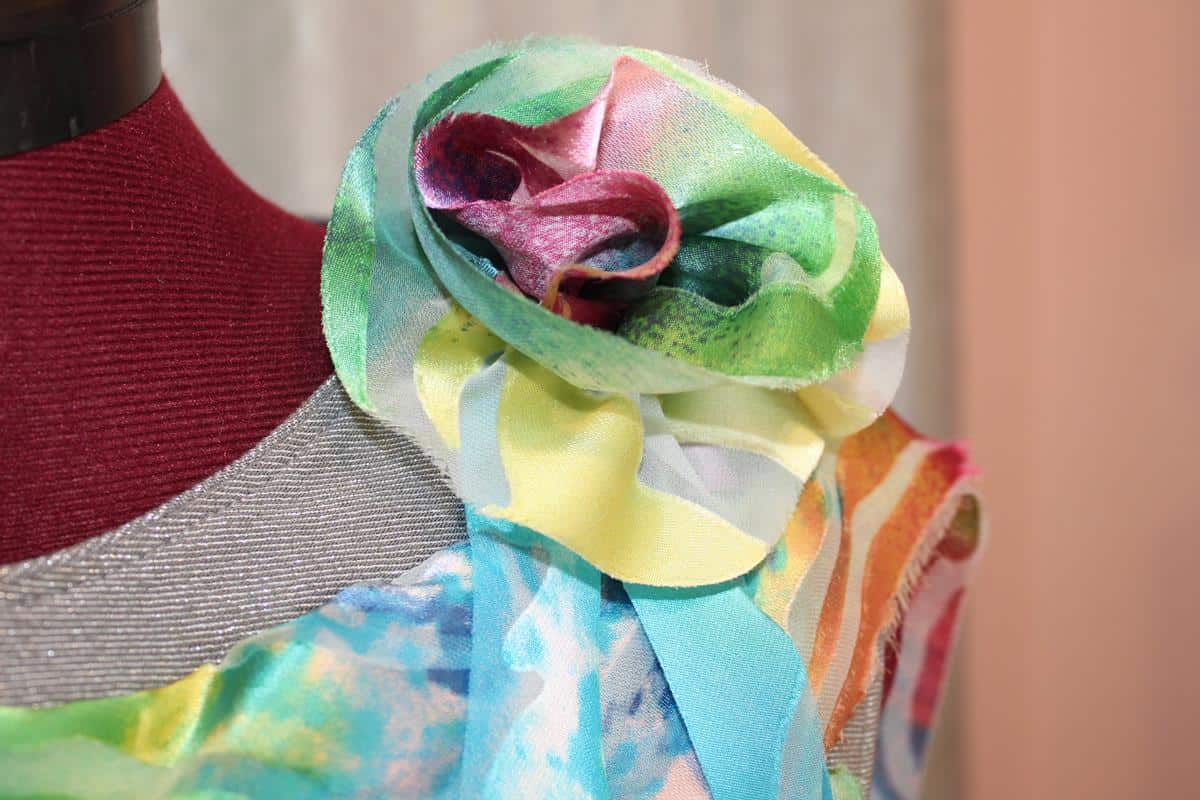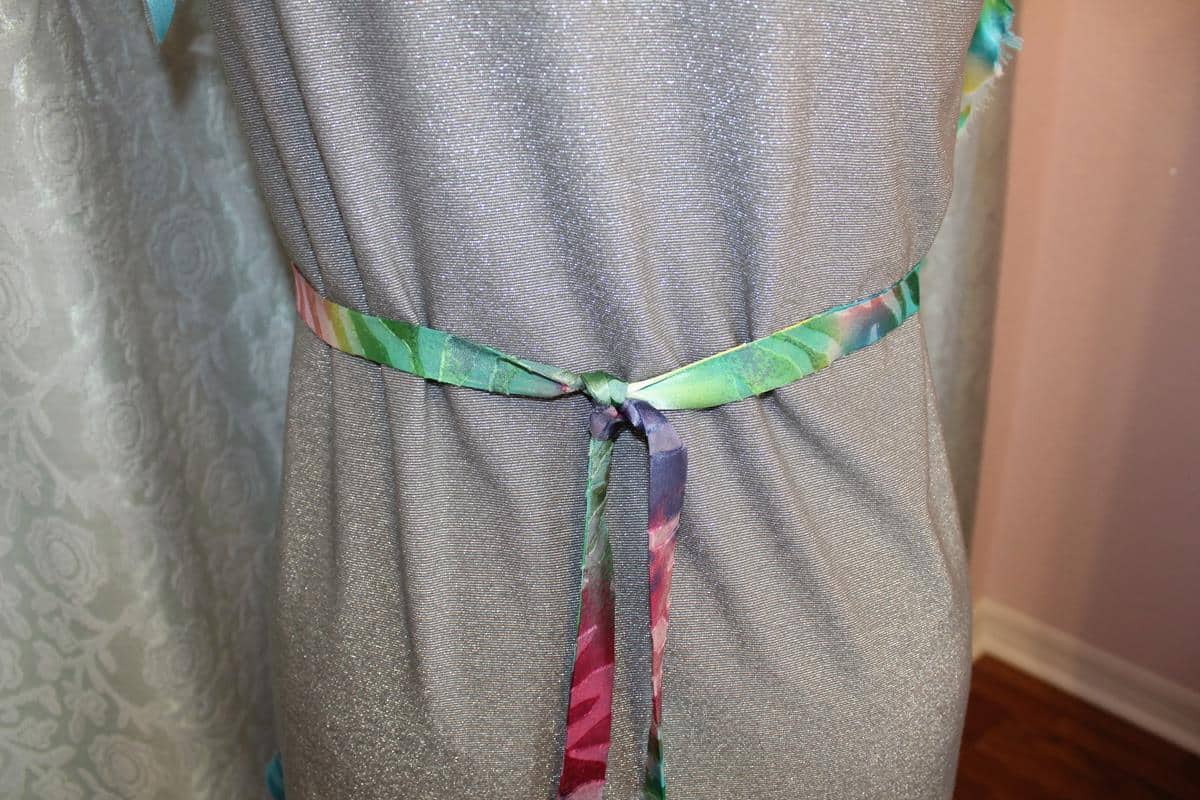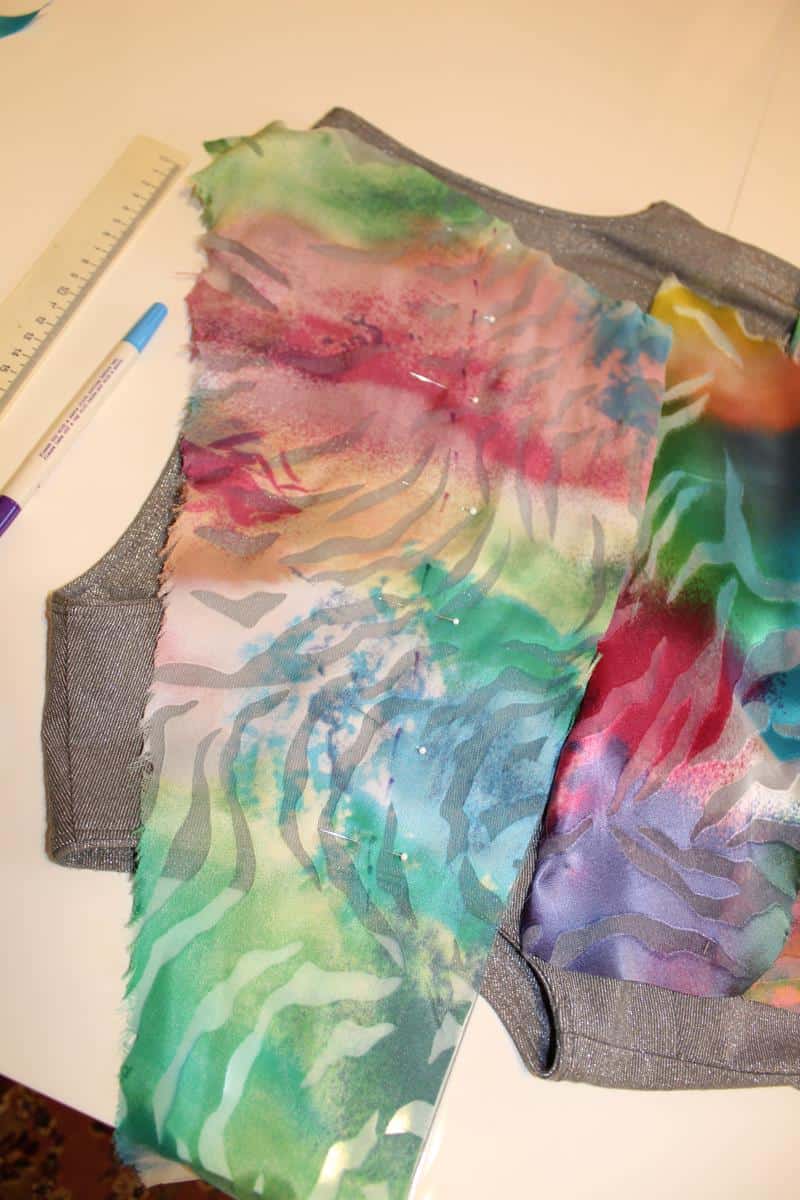 I am sure you will agree with me that it's important for us to know the impact our sewing have on the environment and think about how we can upcycle.

I want to ask you – what is your successful upcycling experience?
Did you find this tutorial helpful? If so, save this pin (see below) on your sewing board so you can come to this tutorial later when you want to upcycle clothes and follow me on Pinterest for more tips, tutorials, and inspiration!