In this sewing tutorial, I will show you how to make fabric flowers for headbands.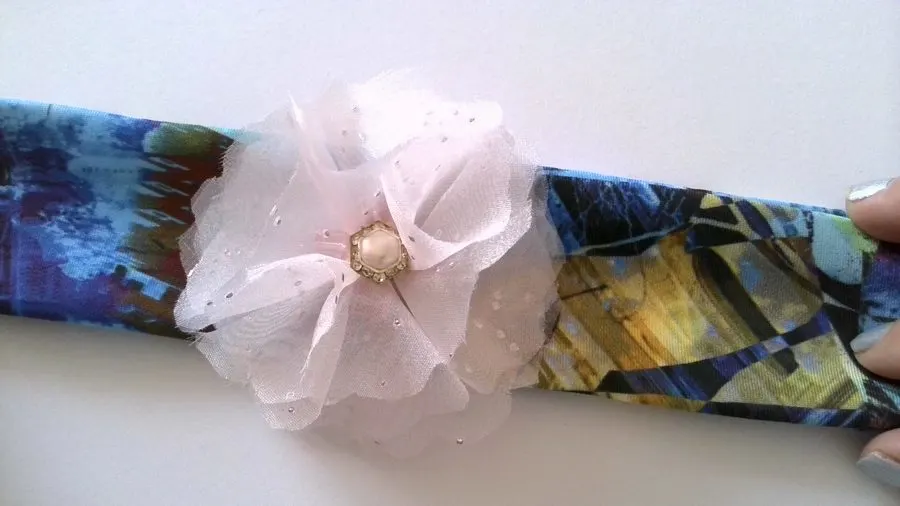 Do you have a free evening and some scraps of chiffon, organza or batiste? Learn how to make amazingly beautiful flowers from fabric! Following this video sewing tutorial, you will master the art of simple flower making, which will give you the opportunity to:
Beautifully pack gifts;

Update interior items, say lampshades, curtains or pillow covers;

Transform clothes, bags, shoes;

Make accessories for decorating the interior, for example, artificial flowers, wall panels, wreaths;

Craft hair ornaments (hairpins, headbands, etc.);

Make jewelry: brooches, necklaces;

Decorate table setting and arrange any holidays, such as birthdays and even weddings; Make exclusive gifts for loved ones;

Design diaries, covers, albums and notebooks.

Fabric flowers made of chiffon, organza and silk will make the simplest outfit unique.
Fabric flowers are not only stylish and beautiful, but also very simple to make, even for beginners. Just study the instructions in detail, pick up a photo for inspiration and feel free to proceed step by step to work.
And if you would like to know how to make easy stretchy headbands check out my tutorial How to make an easy stretchy headband with buttons plus a video sewing tutorial and a sewing pattern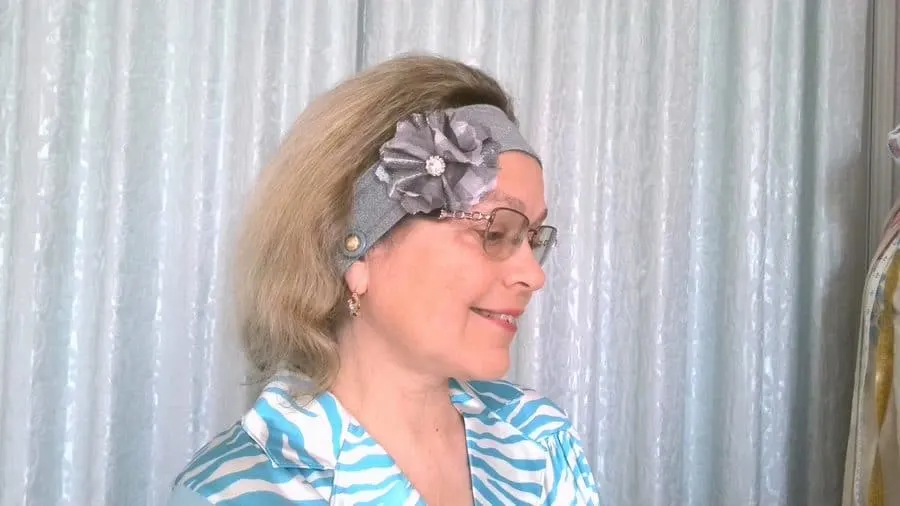 Note: Some of the links on this page are affiliate links. This means I will receive a commission if you order a product through one of my links. I only recommend products I believe in and use myself.
What you'll need
Small pieces of fabric
Flower template – you can download it from my RESOURCE LIBRARY, it's free for my subscribers.
A few beads
Hand sewing needle and thread
---
What fabric to use?
For these flowers use non-stretchy woven fabric that can keep its shape well. I used organza, batiste (70% cotton and 30% silk) and metallic 100% silk chiffon.
I made the template for my flowers in PDF and SVG (so you can cut the template on your cutting machine).
Step 1
Cut 6-8 flower templates from paper. Better to cut with the Cricut because the cut will be very accurate without any imperfections.
Cut the fabric for the flowers using your templates.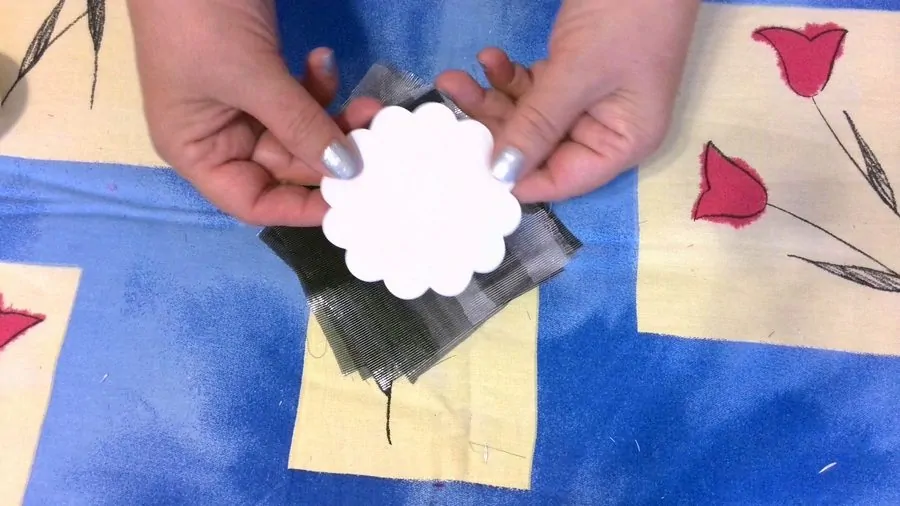 It's not easy to cut all these flower templates from fabric in a regular way. So I can show you how you can cut the shape fast and easily.
Take a paper template and fold it in half having edges even like you see in the image below.
Fold it in half again. Line up the edges.
Cut a piece of fabric that's bigger than the flower template.
Place the piece of fabric on the template and fold the template in half and again in half with the fabric inside as you see in the images below.
Cut the fabric following the template. You might cut the paper template in some places, so use another one for the next flower petals.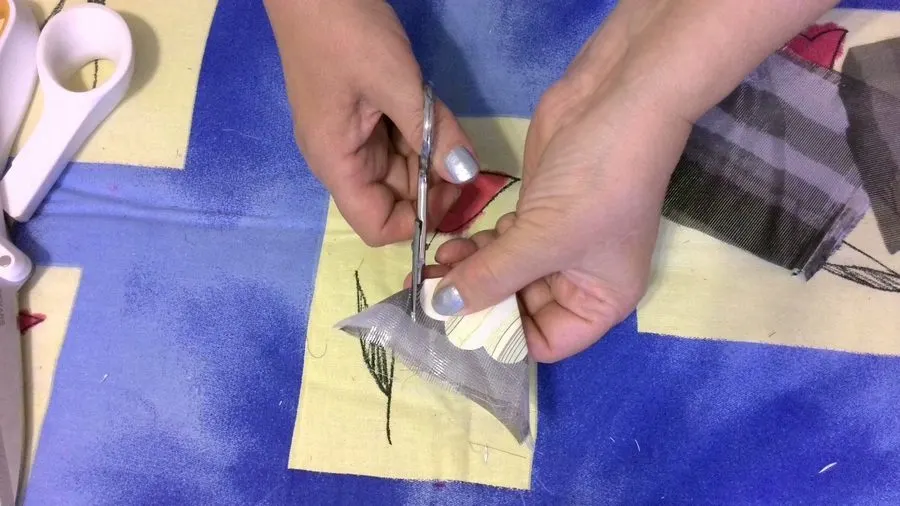 Cut 6 flower petals for each flower.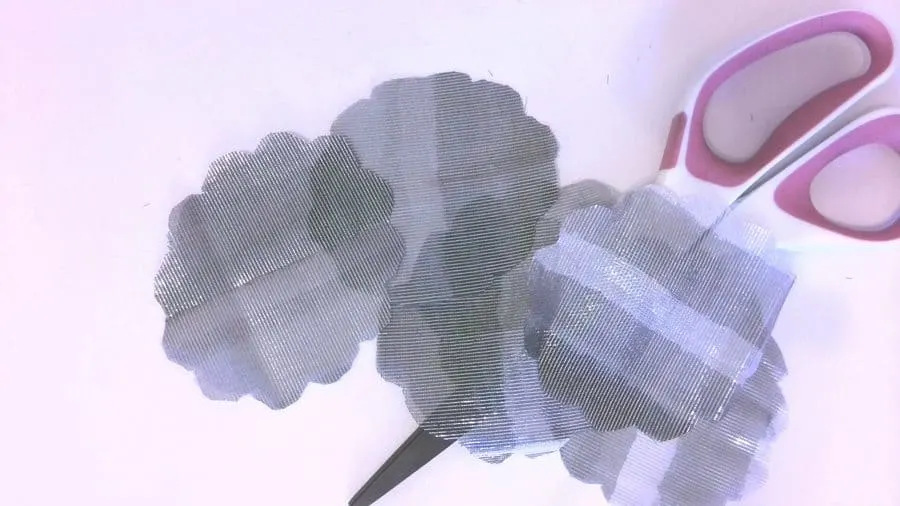 Step 2
Make the base of the flower with 2 flower sections, you can tack them together in the center.
Step 3
Take one flower section, fold in half, and then fold it in half again. Place the folded petal on the base and attach it to the base with a few stitches.
Repeat for the other 3 sections.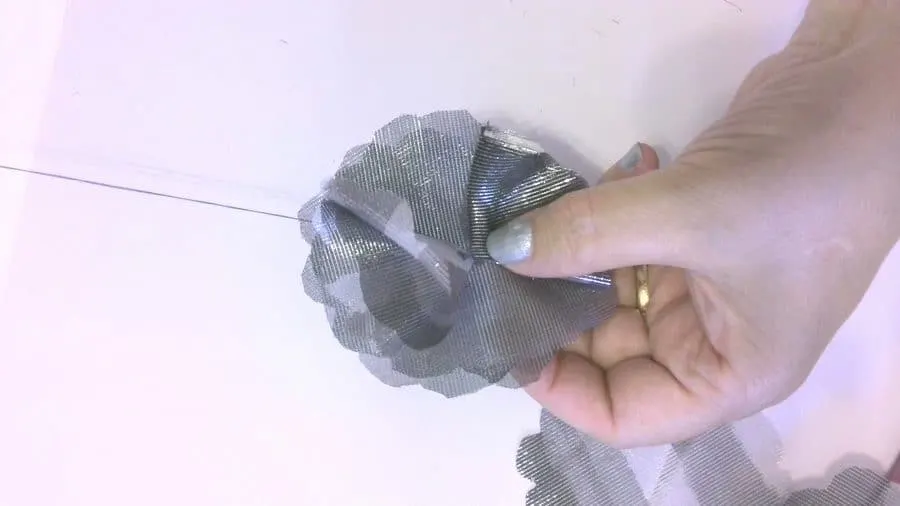 Step 4
Sew a small nice bead to the center of each flower petal.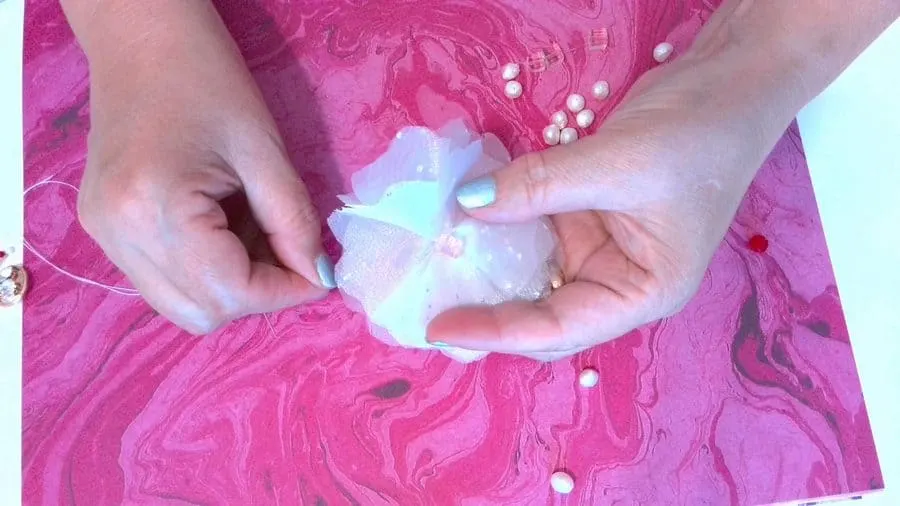 Step 5
Decorate the center of the flower with a bigger bead or a nice button.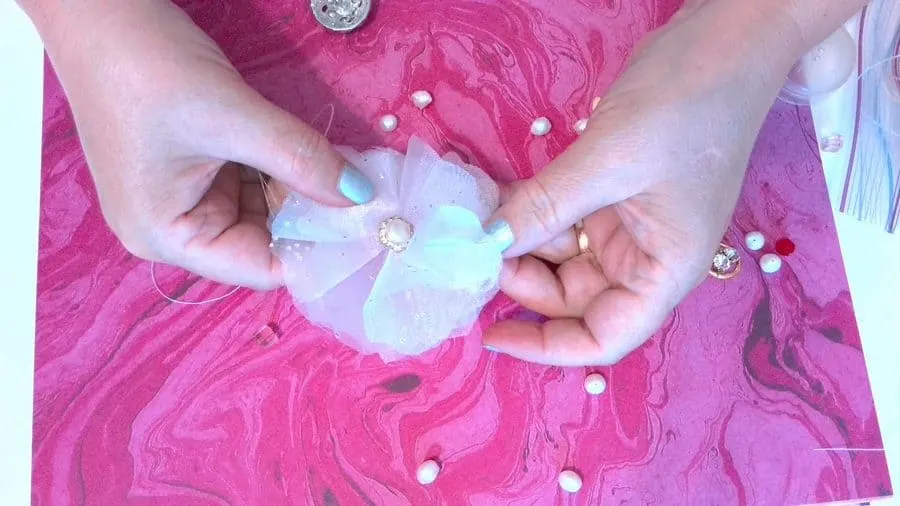 You can glue a metal pin to the flower to make it a brooch so you can attach the flower to the headband. You can sew the flower to something but I don't think that it's good to wash the flower, it's better to take it off before washing.
If you would like to see all the step in action here is the link to my YouTube video
Did you find this tutorial helpful? If so, save this pin (see below) on your sewing board so you can come to this tutorial later when you are ready to make your own fabric flowers, and follow me on Pinterest for more tips, tutorials, and inspiration!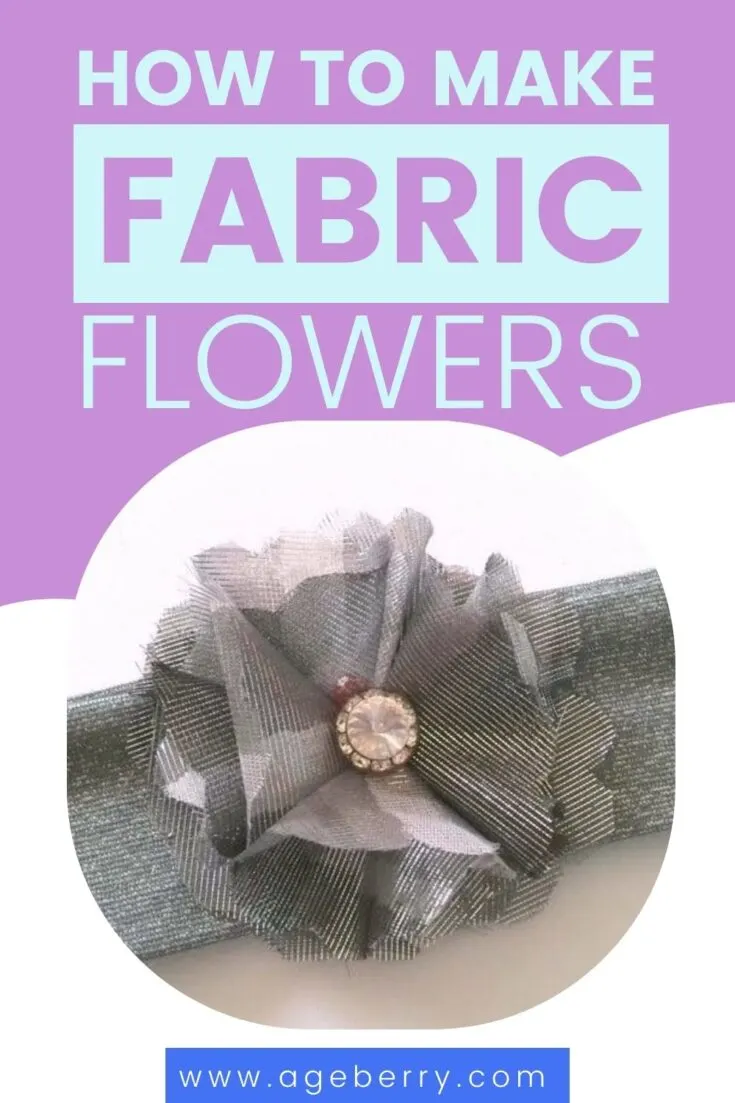 ---