Would you like to have a very crafty Christmas?
This no-sew fabric Christmas ornament will add an unusual touch to your Christmas tree.
You can make it together with kids and you'll probably hang this ornament on your tree year after year.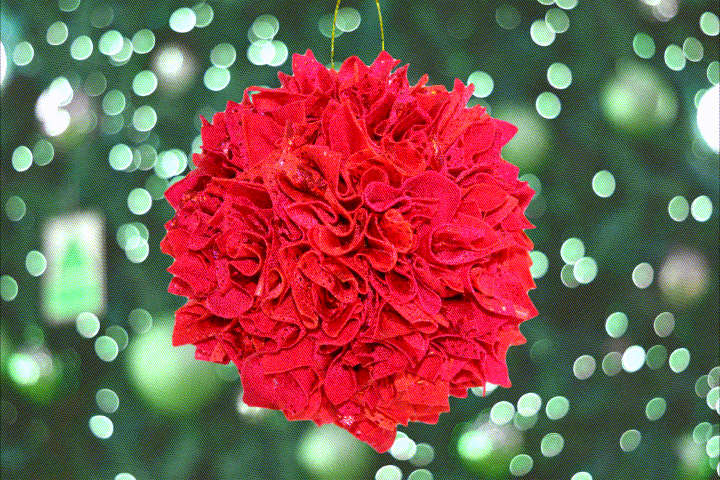 This no-sew ornament is crafted from soft spandex fabric with metallic accents.
Deep red and shimmering in the light, this ornament is a real show-stopper.
If you have small kids or pets you better use soft ornaments because they don't shatter when dropped. And believe me, they ALL like to play with them!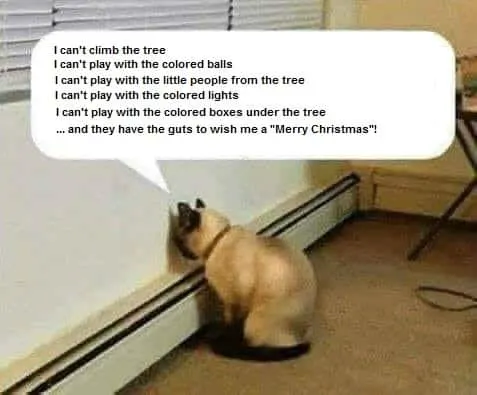 In bright red with some sparkles, this ornament is the perfect way to make your Christmas tree shine. Everyone will love it, including your cat!
Note: Some of the links on this page are affiliate links. This means I will receive a commission if you order a product through one of my links. I only recommend products I believe in and use myself.
What you'll need
Styrofoam Ball (I used 2.7-inch ball)
Fabric (maybe around half a yard, but the amount of fabric will depend on the size of styrofoam ball and how close you will insert the squares). I used spandex fabric because it doesn't fray.
Ribbon for hanging the ornament
Wooden skewer to push fabric into the ball (or you can use a bamboo knitting needle)
Glue (or glue gun) to attach the ribbon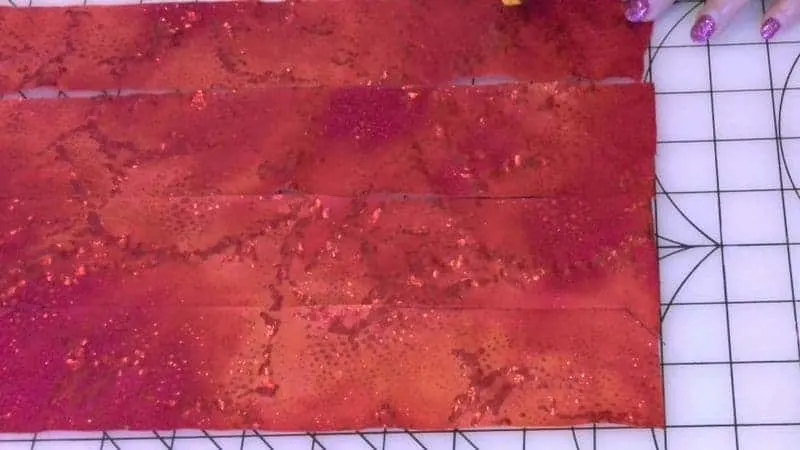 Amazon has a large selection of hologram fabric; all of them are pretty! I used a red color, it is Christmas after all, but you can allow your imagination to roam here.
So, let's dress up a plain styrofoam ball.
STEP 1
Cut 50-60 squares from your fabric. The size of the square is 2 in x 2 in.
If you have a rotary cutter and cutting mat you can use these tools for cutting squares. Or you can just use fabric shears. The squares don't need to be precise.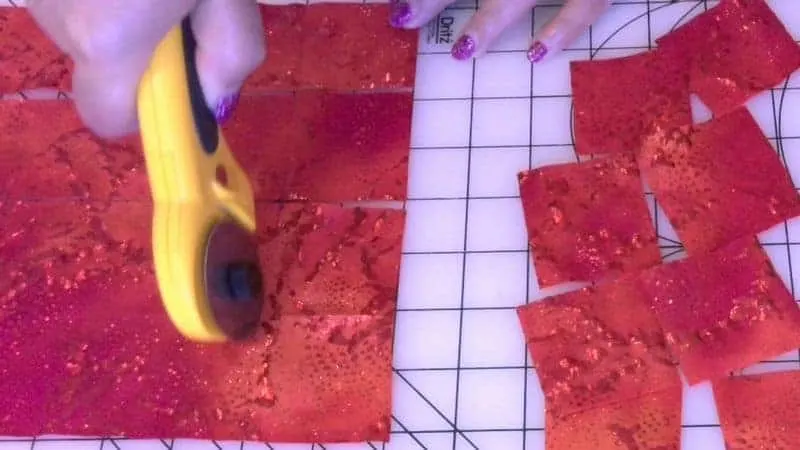 STEP 2
Now take a wooden skewer or something like that, for example, a bamboo knitting needle, and push the fabric square into the ball using the wooden skewer. The fabric will stay inside the ball. Some pieces may occasionally fall but you can easily reinsert them.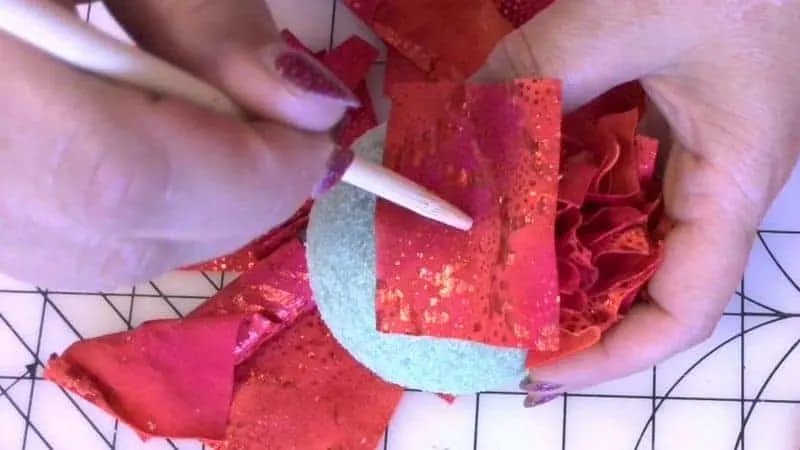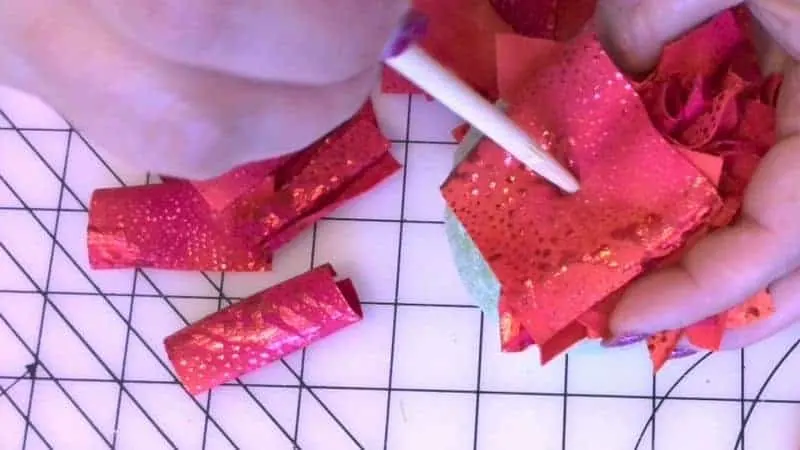 Repeat for all squares until you have covered all the ball surface with material. There is no exact number of squares, neither can anyone tell you exactly where to insert the material, but the distance between the insertion points is about 1.5cm (5/8″).
STEP 3
Glue a piece of ribbon for hanging the ornament.
Cover the whole ball with fabric.
Isn't it fun to make something like this?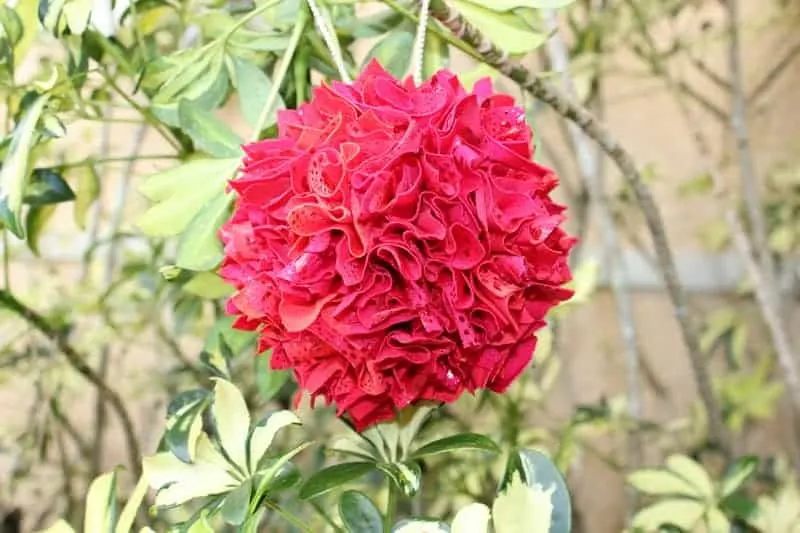 If you prefer to watch the tutorial below is the YouTube video on my channel:
Did you find this tutorial helpful? If so, save this pin (see below) on your sewing board so you can come to this tutorial later when you are ready to make this no-sew fabric Christmas ornament, and follow me on Pinterest for more tips, tutorials, and inspiration!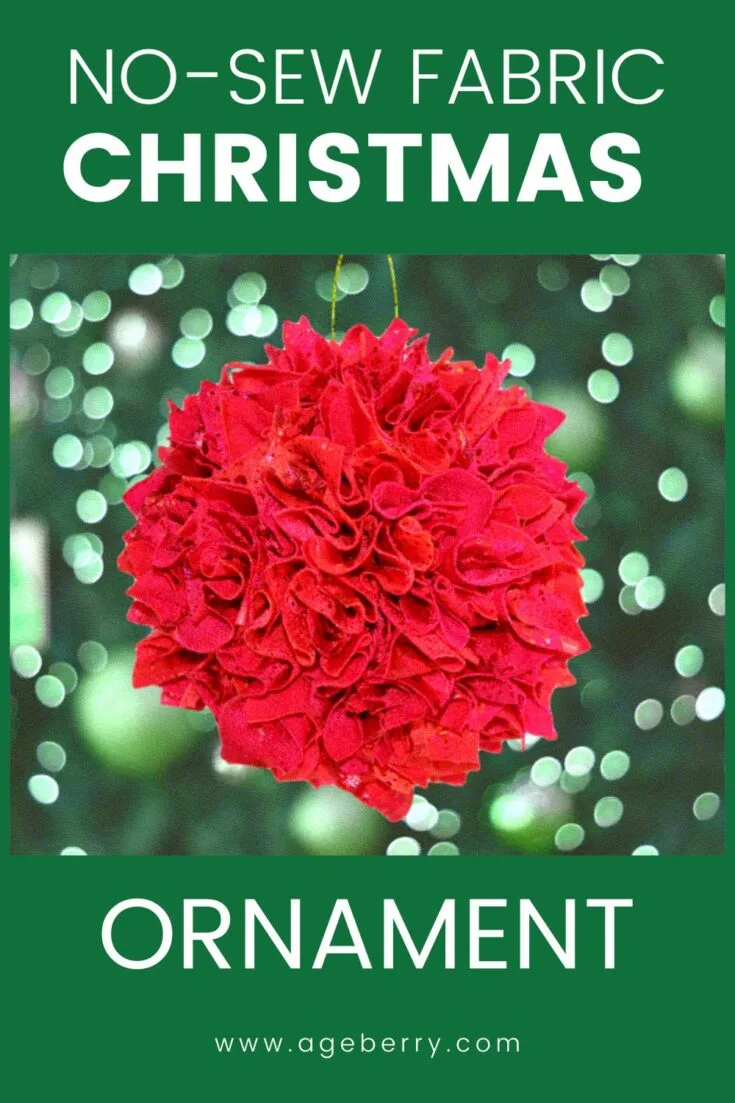 ---