If you are interested in sewing perhaps you should read my other popular tutorials also.
2. Using a special overcasting stitch.
Now let's use a different stitch – a special overcasting stitch. And I am going to use an overcasting presser foot C.
This stitch is working better with thicker fabric because these overcasting stitches are going back and forth as you will notice.
For this test, I used pink cotton gabardine fabric which is medium weight fabric (maybe closer to heavyweight though).
I can tell you that you can use overcasting stitches right after you cut your pattern pieces before making any seams or you can make the necessary seams first and overcast after that. It works fine but it's better to keep your seam allowances wider that the presser foot width. And it works better if you don't need to open seam allowances flat.
This type of overcasting stitches can be used to simultaneously sew and overcast edges of fabrics. Usually, we can do it when we don't need to keep seam allowances open flat. And it usually works well with knit fabric.
Let me show you how it works with lightweight rayon knit fabric – the fabric is very stretchy and it keeps its stretchiness after sewing with the overcast stitch. I had 6 yards of this fabric and made different garments with it. Here you can see one of the outfits which got many likes on my Instagram account.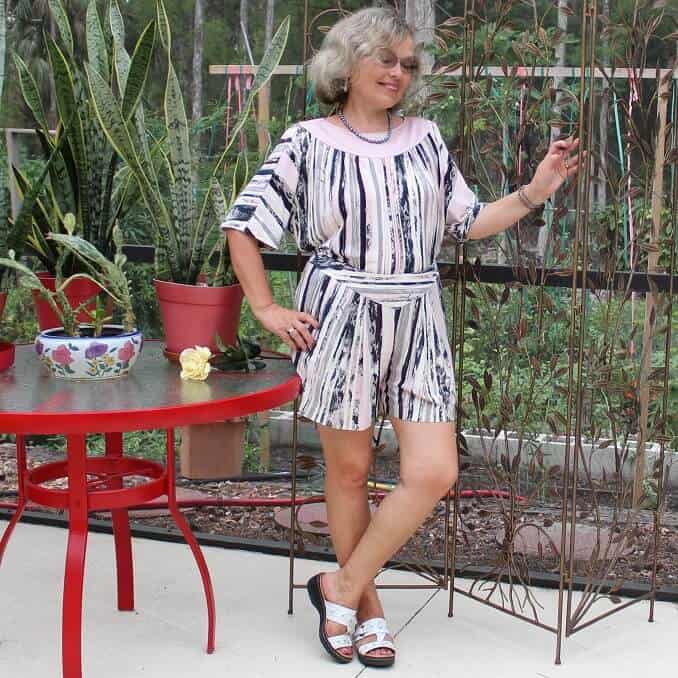 So, I am using the overcasting foot C. And in the video below you can see also settings of my sewing machine I am using for the overcasting stitch.
As you can see the seam is not really perfect, it's a little bit overstretched because the fabric is lightweight and because the stitch goes back and forth, back and forth.
But with medium weight cotton knit fabric which is less stretchy, this overcasting stitch works very nicely.
3. Double overedge stitch.
The next type of overcasting stitches is called Double overedge stitch in my sewing machine manual. They say it's good for fabrics that tend to fray extensively such as linens and gabardines. Two rows of stitches are simultaneously sewn over the fabric edge to prevent the fabric from fraying. This stitch works only with medium to heavy weight fabric. I am using a overcasting presser foot C.
4. Overlock stitch.
The next type of overcasting stitches – an overlock stitch. This stitch finishes the raw fabric edges very similar to a serger. It's necessary to use foot M for this stitch.
These overlock stitches look really nice on the pink cotton fabric.
But Overcast presser feet and overcasting stitches can be successfully used not only for finishing raw fabric edges.
Let me show you some other types of fabric finishes.
Making rolled hems with overcast presser feet
You can make very nice rolled hems using a zigzag stitch and an overcast foot.
Here I am making the rolled hem with the presser foot G using my white silk fabric.
Below you can see the rolled hem with presser foot G also on the 100 % silk charmeuse. You notice how fast and easy it is to make the rolled hem this way.
Making pintucks with overcast presser feet
You can also make pintucks with overcasting presser feet to embellish clothes. It's very easy to create beautiful stitches parallel to each other at regular intervals. You can use threads of the same color as your fabric, or use a contrasting thread as an additional decorative element.
Did you find this tutorial helpful? If so, save this pin (see below) on your sewing board so you can come to this tutorial later when you are ready to make an overcast stitch, and follow me on Pinterest for more tips, tutorials, and inspiration!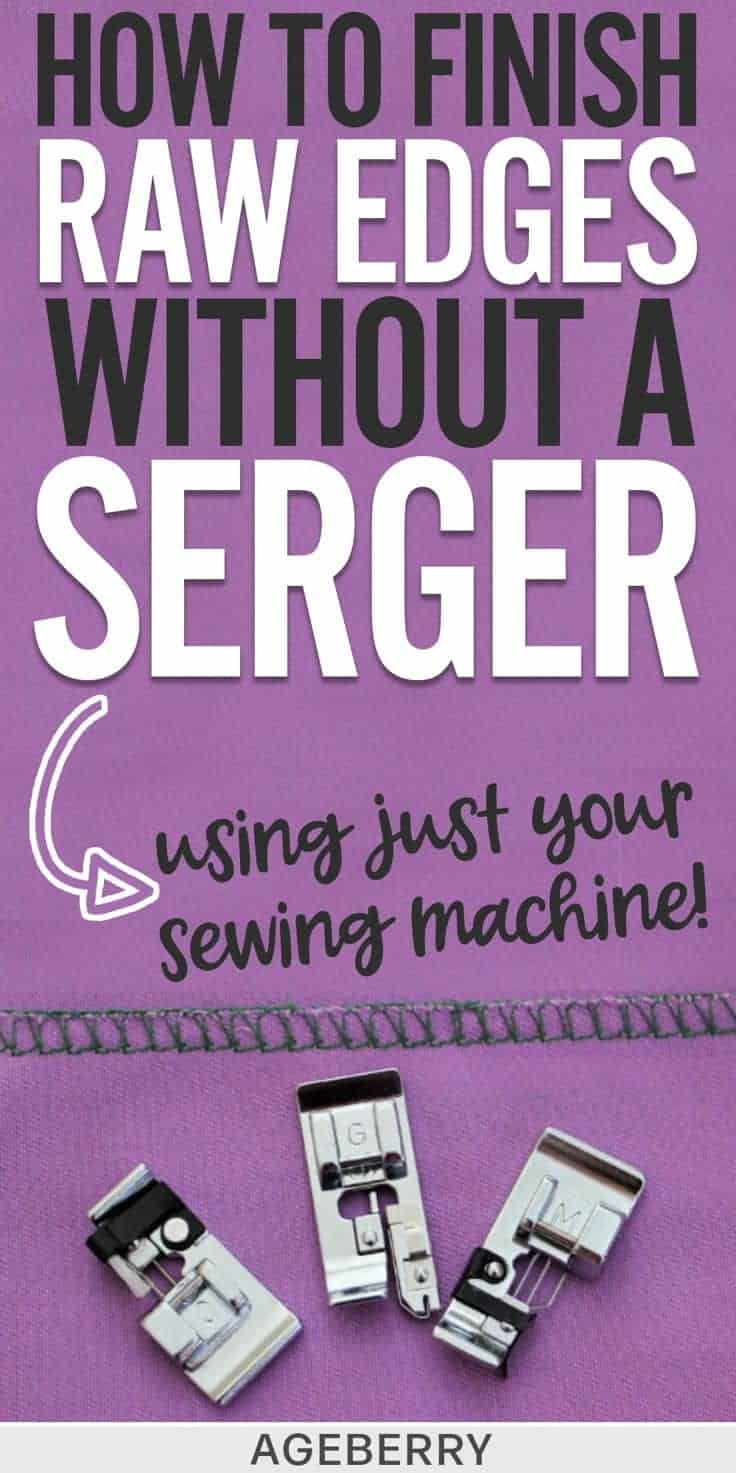 Ready to take the next step in your sewing journey?
Check out more step-by-step tutorials from my blog
and don't forget to share!