How to make a robe without a pattern from pure silk fabric: video sewing tutorial
In this sewing tutorial, I am going to show you step-by-step how to make a silk robe – fast, easy and without a pattern. Just cut and sew. It has a very simple straight silhouette – no sleeves, no darts, invisible zipper closure in the front.
By the way, have you ever seen an invisible zipper that is separating? Well, if you didn't, you will see one now, that's the kind of zippers I used for this project. I added some rose embroidery at the front for embellishment, but of course, it's completely optional.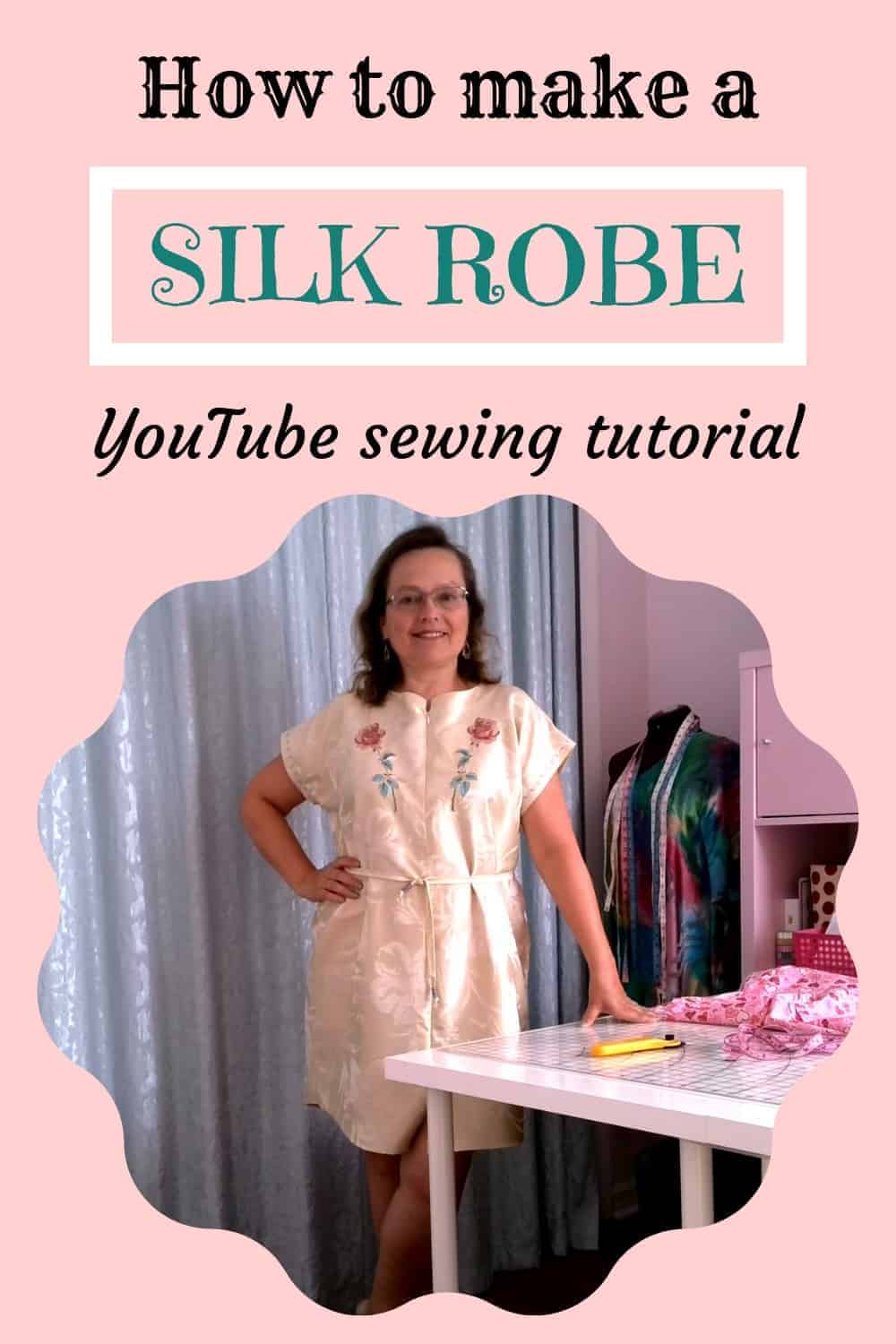 Why do I want to sew a robe from silk fabric? Because it is such comfortable, breathable, luxurious fabric that it's considered "Queen of textiles" for a few thousand years. Silk fabric is extremely soft and pleasant to touch. It doesn't irritate even sensitive skin and you feel like you are hardly wearing anything at all. It is free of any chemicals and contains only natural substances.
If you would like to know more about the benefits of silk fabric check out my article"Great benefits of pure silk fabric". I will never make a robe from synthetic fibers!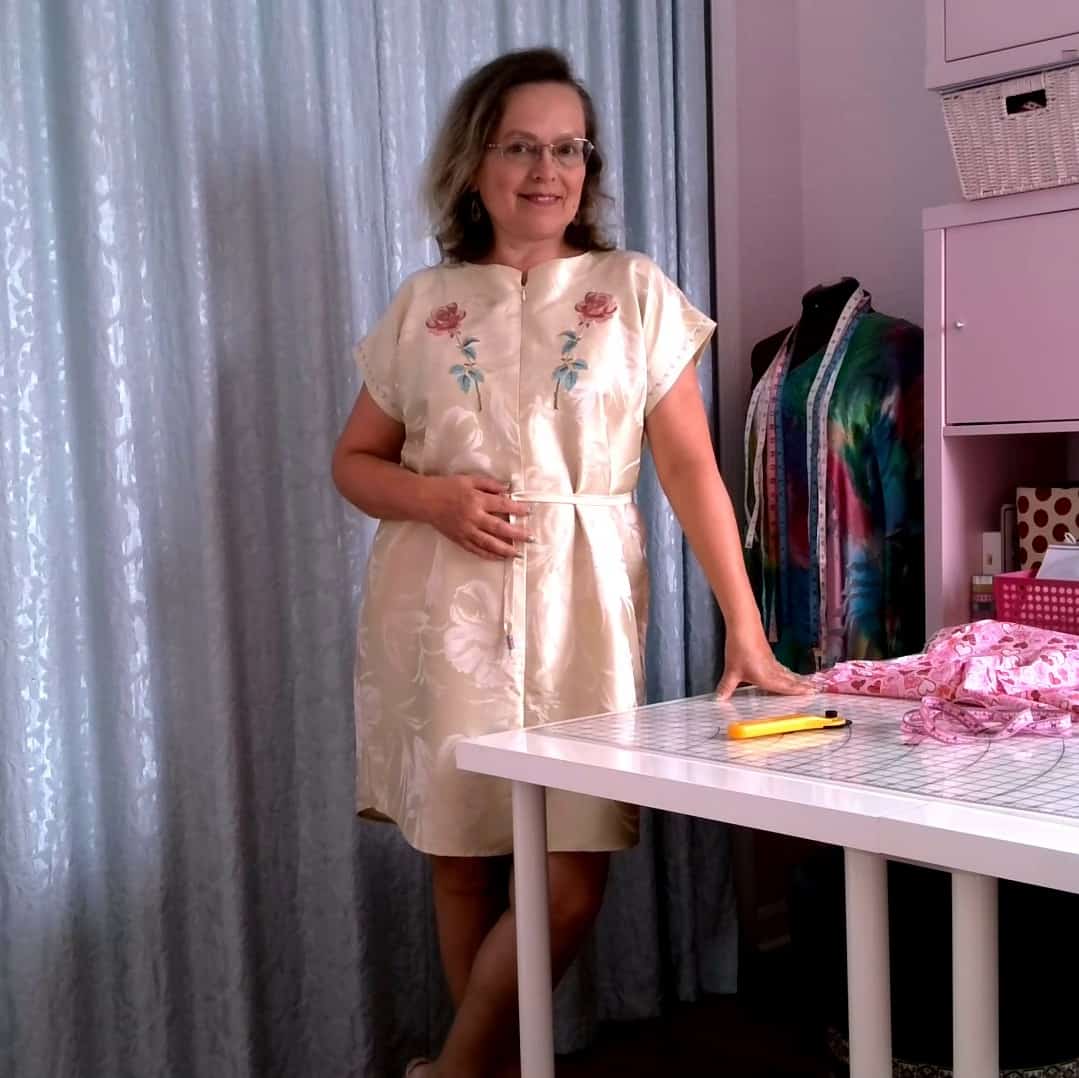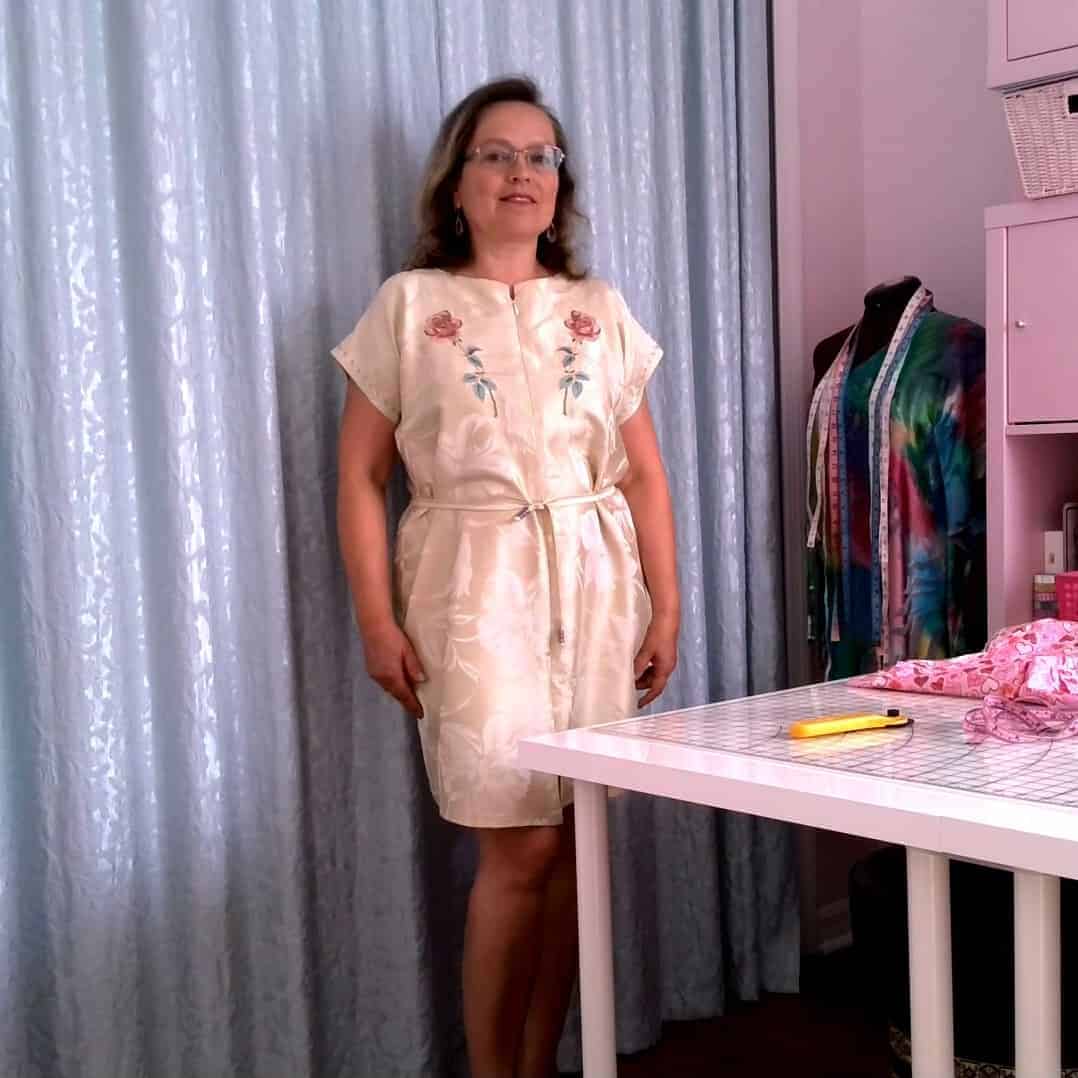 Did you find this tutorial helpful? If so, save this pin (see below) on your sewing board so you can come to this tutorial later when you are ready to make a silk robe and follow me on Pinterest for more tips, tutorials, and inspiration!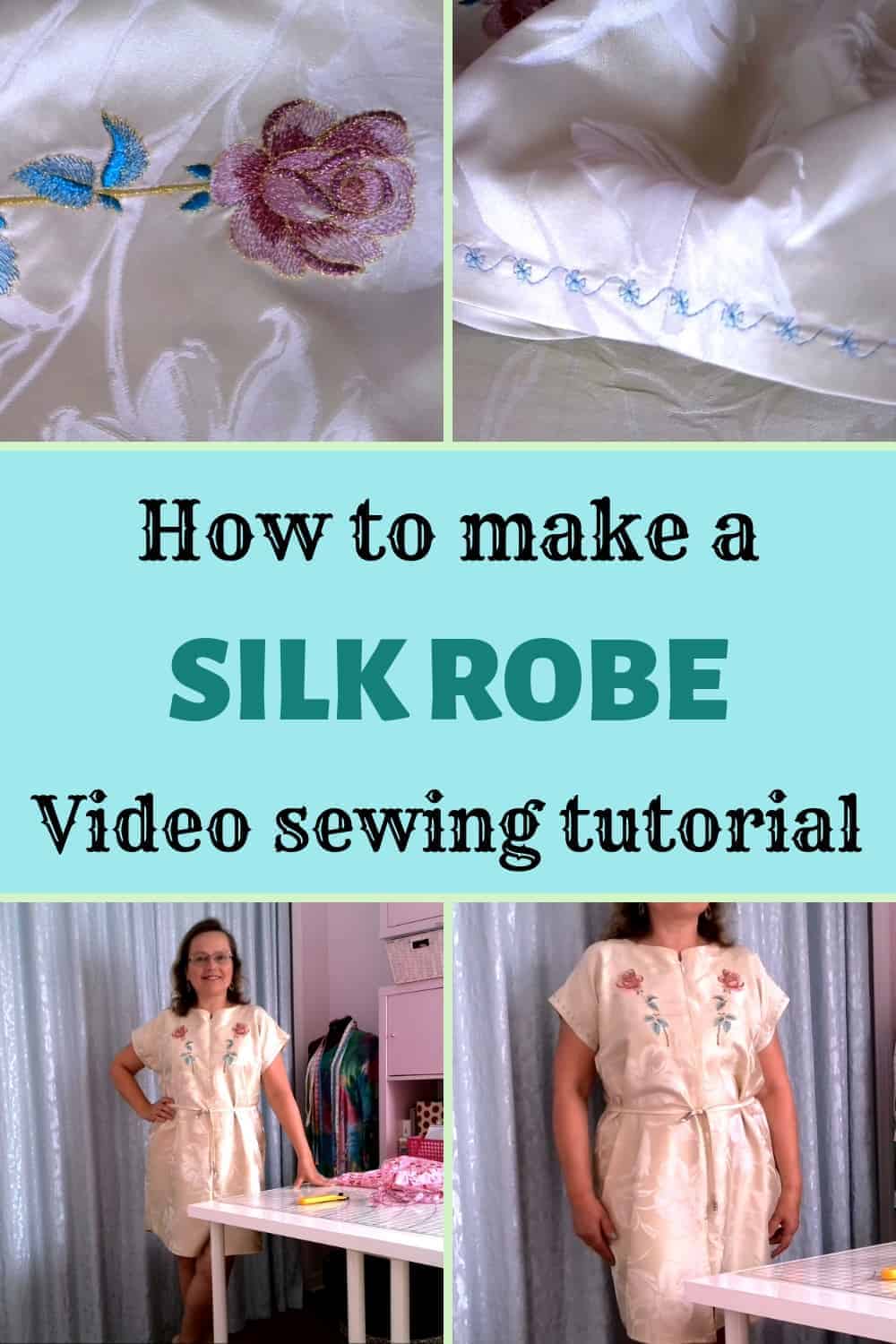 Ready to take the next step in your sewing journey? Check out more step-by-step tutorials from my blog and don't forget to share on Facebook or Twitter! Some of these projects are made from the same silk fabric!