In this article, I want to talk about the benefits of silk fabric which is appreciated not only for beauty and durability but also for its health rewards.
Did you notice that our everyday life is full of Silk: we drink Silk (soy, almond, coconut milk), put Silk on our faces (for example, I use The Silk Cream by Tatcha-Sephora), wash and condition our hair with Silk (the name of shampoo from Kebelo), go to Silk as a web browser (Amazon Silk for Kindle Fire), use Silk as an audio compression format and codec, draw beautiful flowing art with Silk (featured by Apple as one of their favorite apps)?

Hey, and what is the place of real Silk in this diversity of products?
The interesting thing is that Silk as a natural fiber and fabric is getting lost in this great variety of modern creations that have almost nothing to do with the primary product which was at the beginning of all of them.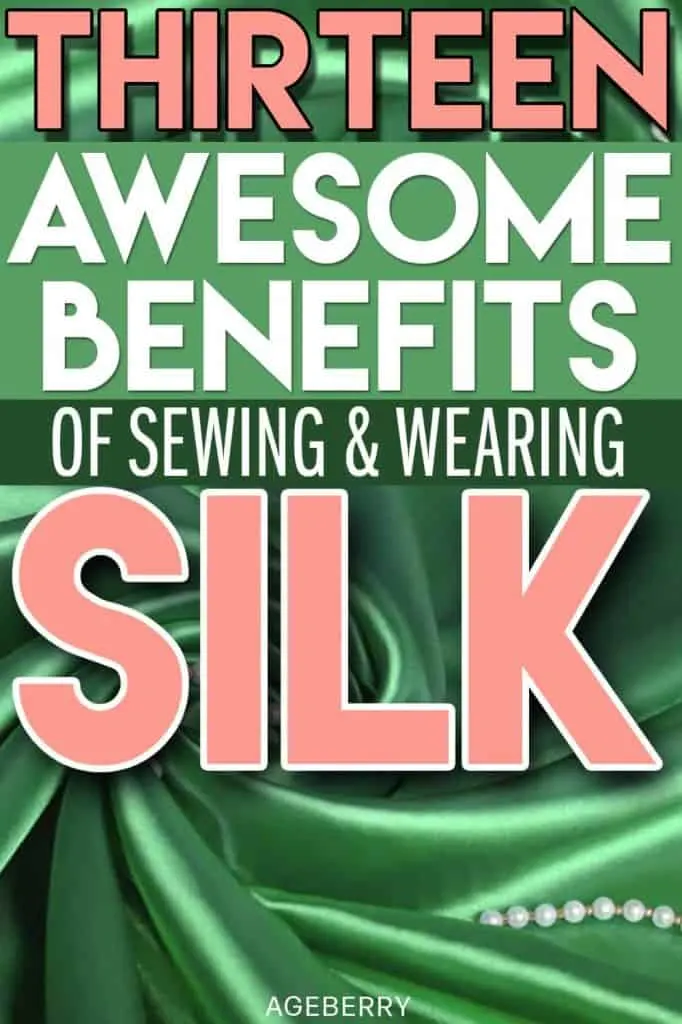 How many silk garments do you have? Do you sleep on silk bedding? The truth is that most of us don't have many things made from 100% pure silk fabric. Natural silk is not a cheap fabric. But the high price is fully justified in my opinion.
Note: Some of the links on this page are affiliate links. This means I will receive a commission if you order a product through one of my links. I only recommend products I believe in and use myself.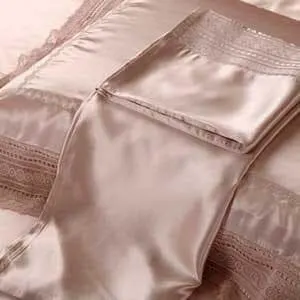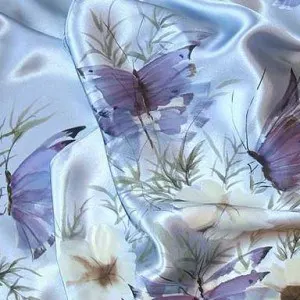 Is 100% silk fabric really awesome?

To quote Oscar de la Renta, "Silk does for the body what diamonds do for the hand."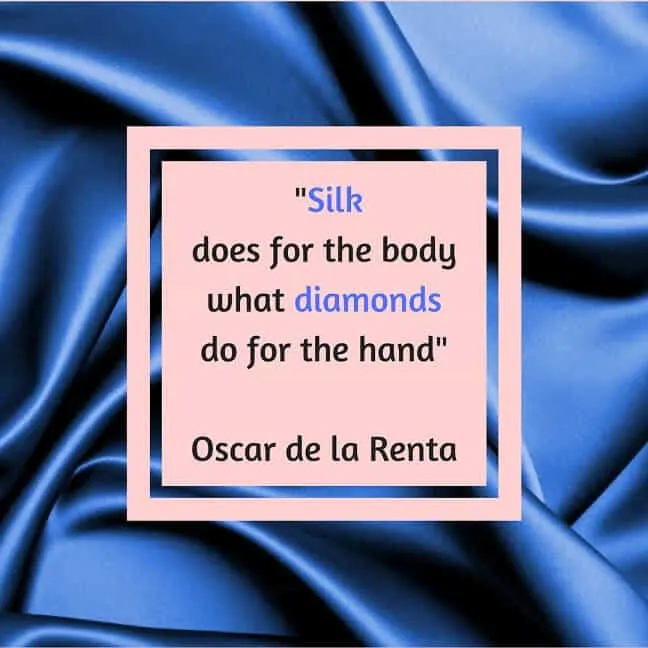 1. Silk fabric has an incredibly smooth surface, and is extremely soft, and pleasant to touch. It doesn't irritate even sensitive skin and you feel like you are hardly wearing anything at all. It caresses your body in softness. When I sleep on a silk sheet and a silk pillowcase I wake up feeling like I slept on a cloud. You can read more about silk pillowcase benefits and the benefits of silk sheets in my step-by-step sewing tutorials (and you can easily make silk pillowcases and silk fitted sheets using my tutorials).
2. Silk is free of any chemicals and contains only natural substances. The silk fiber is similar to human hair. It is 97% protein, 3% fat, and wax, it has 18 amino acids, which have a positive effect on a person's skin.
3. Silk is the most hypoallergenic of all fabrics. It doesn't attract dust mites and resists dust, fungus, mold, and some other allergens.
4. Silk helps decrease skin's loss of moisture and because of this promotes rejuvenation of the skin, prevents to some degree effects of aging, and relieves dry, flaky skin conditions by locking moisture in and ensuring it stays on your skin.
5. Silk keeps you cool on hot days and preserves your body heat in the cold. It perfectly adjusts to the body temperature and provides thermal balance.
✅ Related tutorial: DIY sleep mask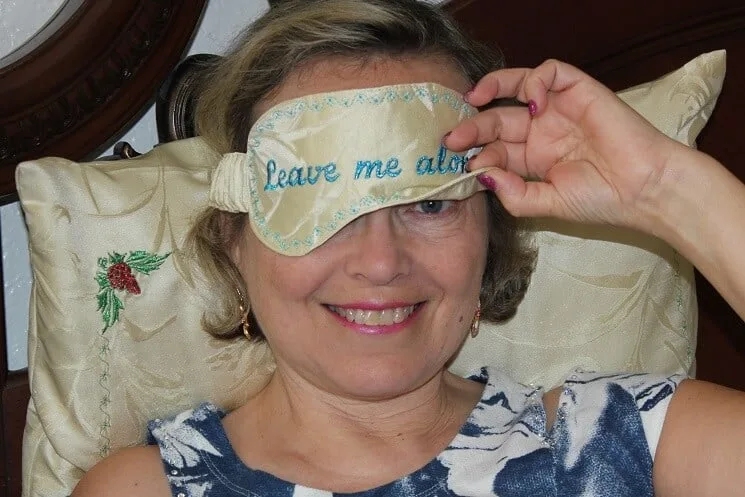 6. Silk is highly absorbent and dries fast. It absorbs moisture up to 30% of its own weight and remains dry to the touch. At the same time, silk thread simply increases in size, and good air circulation promotes rapid evaporation of excessive moisture. So silk fabric absorbs perspiration while letting the skin breathe.
✅ Related tutorial: Sewing made simple: DIY panties tutorial (plus how to sew knits and how to attach elastic)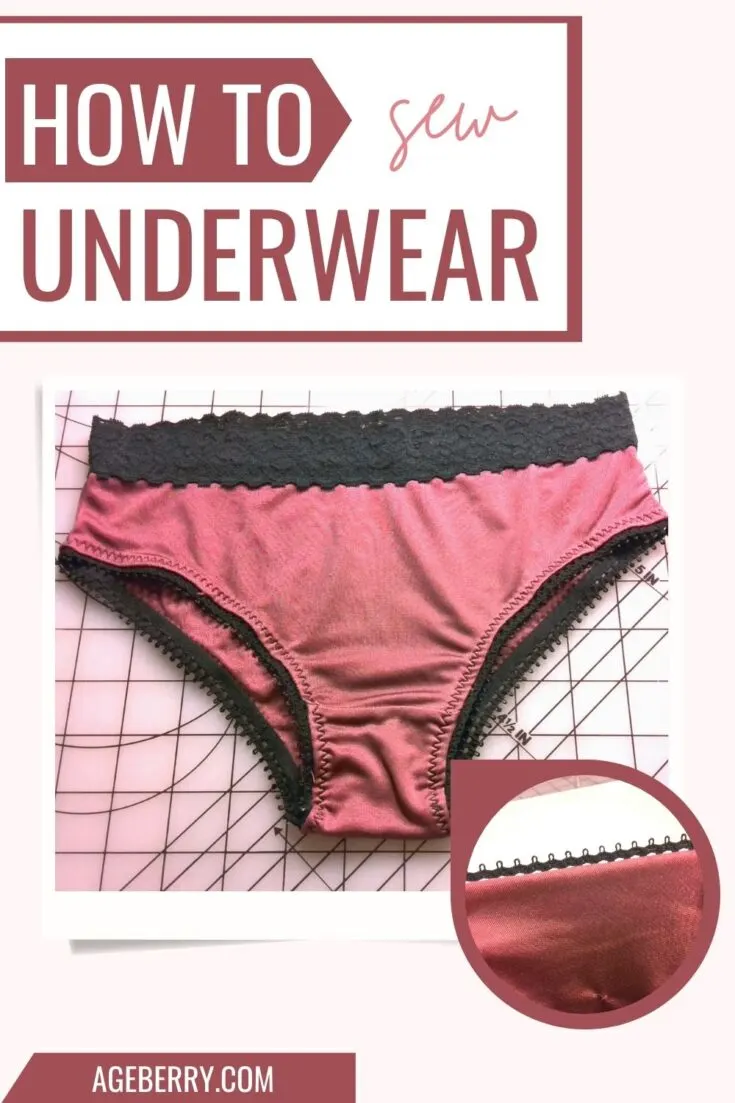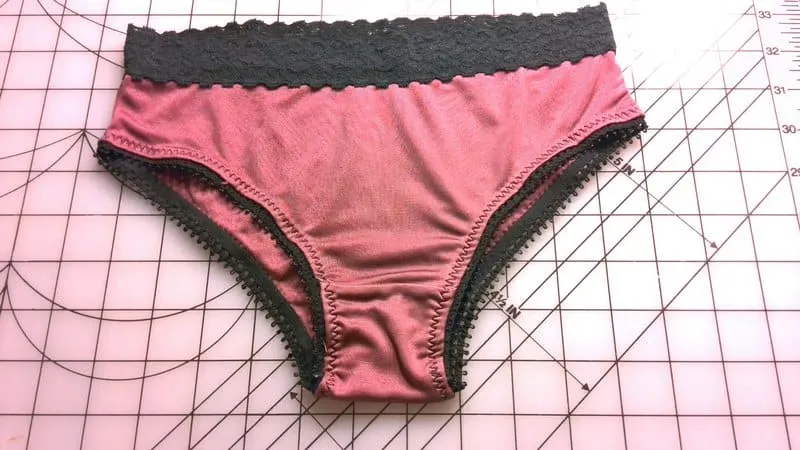 7. Silk bedding helps keep hair moisturized and free of tangles, on a silk pillowcase hair will not bunch and knot but will glide over the surface instead.
✅ Related tutorial: How to sew a fitted sheet (from 100% silk fabric)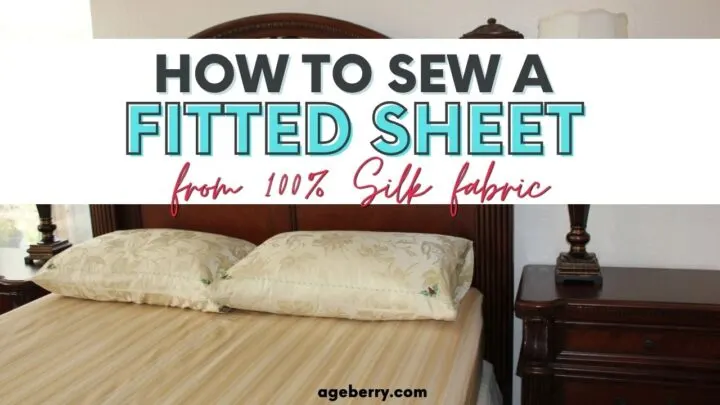 8. Silk fabric is prized for its shimmering appearance and doesn't lose its natural sheen with time.
9. Silk doesn't create static electricity easily, so it doesn't cling to your body and an iron when you press it.
10. Silk is a very strong natural fiber in spite of its delicate appearance. The strength of a silk thread is equal to the strength of a steel wire of the same diameter. So the fabric is really durable and retains its beauty for years.
11. Silk is really versatile. It is perfect for a variety of uses – from casual clothing, cozy bedding, and timeless accessories to formal attire, evening wear, and even parachutes and rugs. It takes color well and mixes well with other natural fibers like cotton, wool, and linen.
12. Silk fiber is naturally elastic and can stretch up to 20% without breaking.
13. Most silk fabrics are easy to work with in sewing and surprisingly easy to care for (except silk chiffon, georgette, and charmeuse)
✅ Related tutorial: How to sew silk
When we hear the word "silk" we usually imagine soft luxurious fabric with a nice sheen. But there are many different types of silk fabric: very fine, almost weightless and heavyweight, woven and knitted, glossy and matte, stiff and flowing, well draping, translucent and opaque, structured and flat, etc.

The technology of making the silk thread is unique – it is obtained by unwinding the miniature cocoons of silkworms. The secret to the manufacture of silk for a long time was known only in China. Despite the fact that now silk fabric is made in India, Brazil, and other countries, China remains to this day the largest producer of silk.

From silk fabric, we can sew practically everything: women's clothing (blouses, skirts, jackets, trousers, dresses); men's clothing (shirts, ties); underwear (corsets, briefs, bras, panties); accessories ( hair clips, neck scarves); bed linen (pillowcases, sheets, duvet covers); home décor (napkins, tablecloths, decorative pillows) and upholstery, etc. Silk garments are suitable for everyday wear, office work, and for various formal events.
I absolutely love natural silk and really want to convince you to love it too. It is such a comfortable, breathable, luxurious fabric that it's been considered the "Queen of textiles" for a few thousand years.
✅ Related tutorial: How to make a robe from natural silk fabric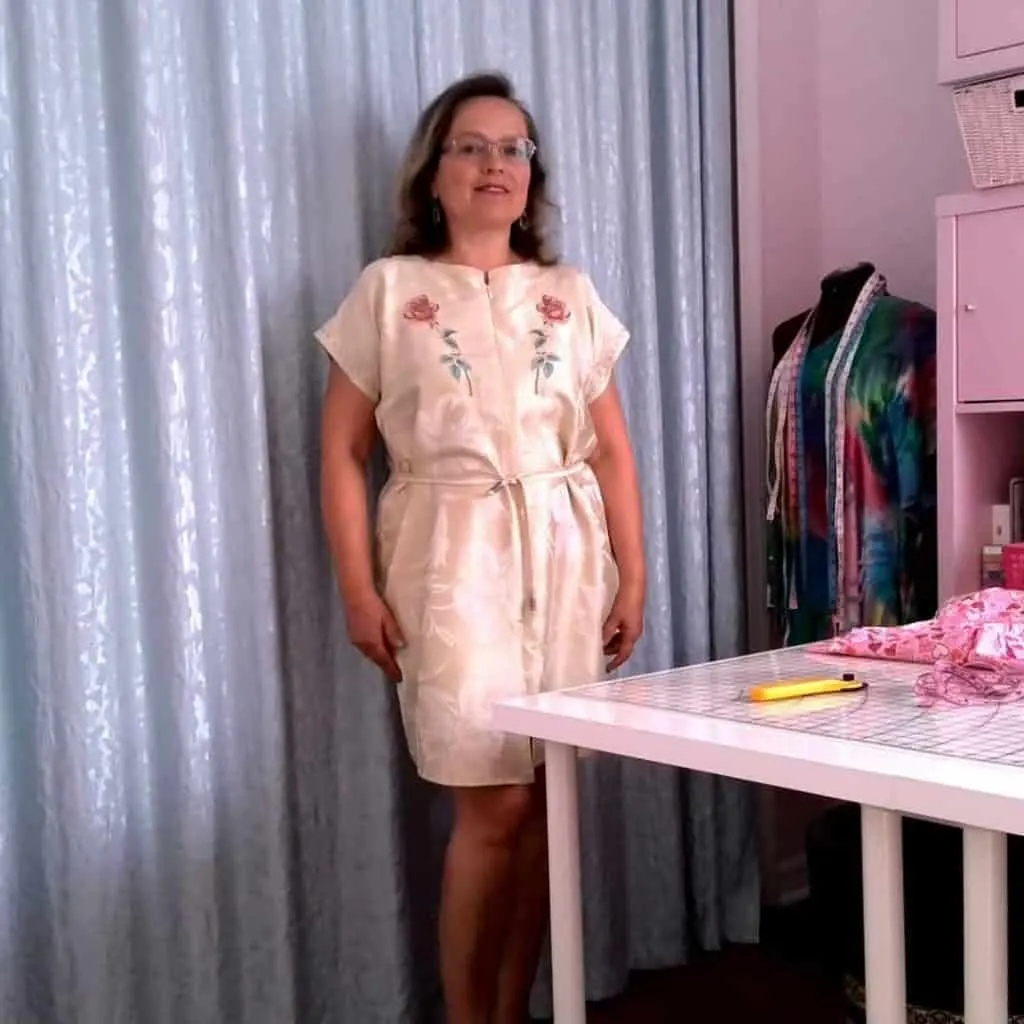 This is the image of my silk fabric collection. I don't really like to use the word "stash" in this case as I see most people are using it for their fabric accumulation. It has some negative nuance somehow (an amount of something stored secretly for future use ), like a stash of cigarettes, stash of drugs, etc. So I prefer to say instead of stash – my material wealth!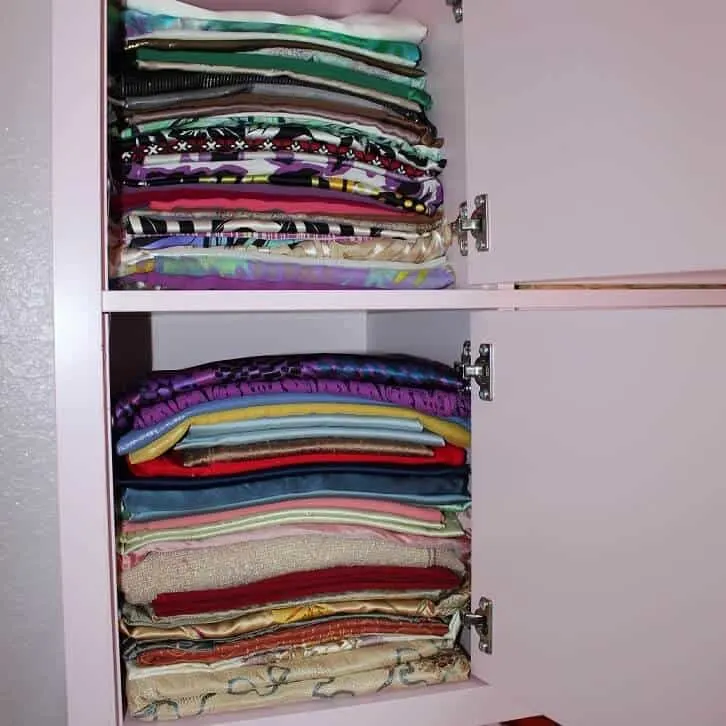 Did you find this tutorial helpful? If so, save this pin (see below) on your sewing board so you can come to this tutorial later when you want to know about the benefits of silk fabric, and follow me on Pinterest for more tips, tutorials, and inspiration!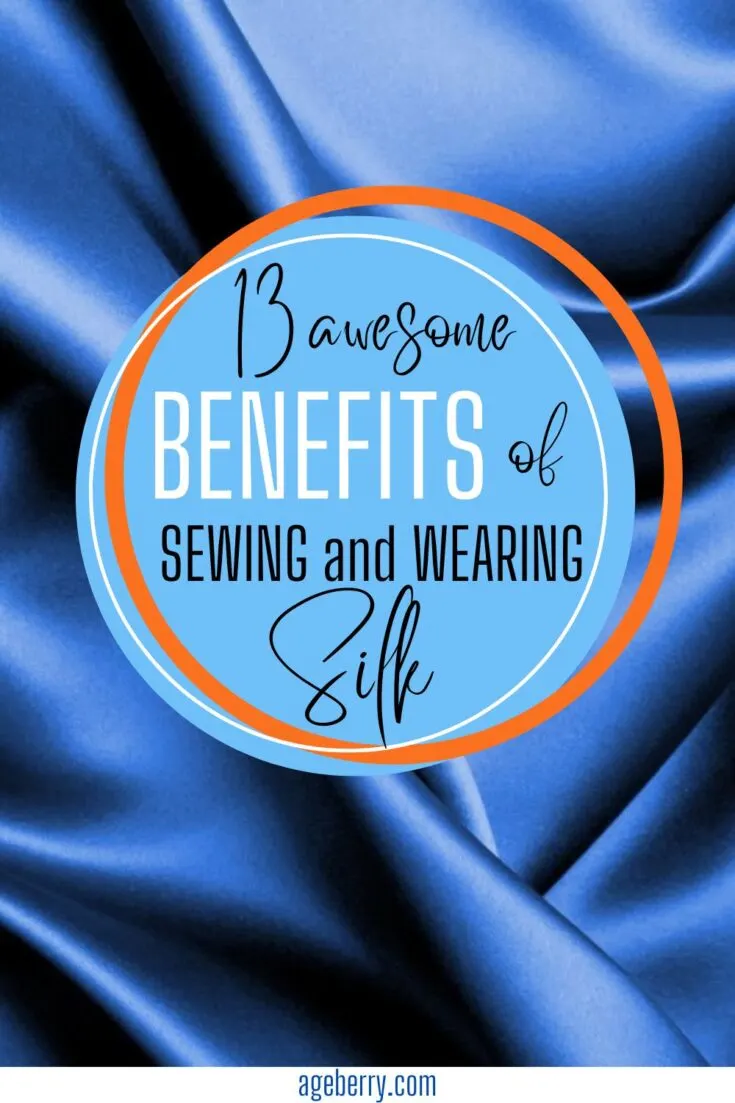 Like sewing tips? I have other popular tutorials on my site that might be interesting for you. Check them out below.
---