Are you looking to create the perfect cute and spooky Dollar Tree DIY Halloween wreath for your front door?
Creating wreaths for the holidays can be quite addicting but sometimes costly. However, when purchasing supplies for the Dollar Store you can be sure that these wreaths are budget-friendly while still looking stylish on your front door. Save your money and give your front door a spooky, creepy Halloween makeover using Dollar store accessories to create the Best Halloween Wreaths. Using the ideas below will allow you to create unique wreaths to make your front door look amazing for the entire Fall season.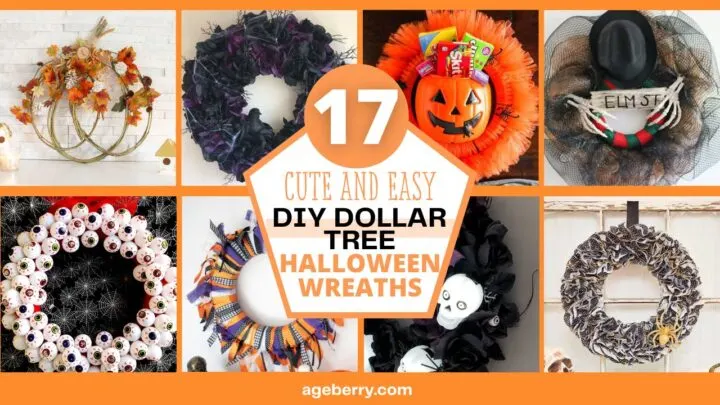 From decorative mesh and tulle to pumpkins, spiders, cats and bats, and even a variety of Halloween signs, you can often find the best decorative gems in Dollar Tree Stores for a fraction of the price of craft stores. You can create easy DIY Wreaths for Halloween using limited supplies and within a few minutes as most of these wreaths can be completed within an hour.
Whether you are looking to make a cute, spooky, scary, or cheap Halloween Wreath, we have you covered with 18 different unique ideas using Dollar Store items.
Did you like these wreaths? Which one did you like the most? Are you going to make your own Halloween wreath? All of these ideas are inexpensive and keep the costs down as almost all of the items can be purchased at the dollar store. Dollar Tree stores are still one the favorite places to buy craft materials as they are affordable, and they tend to bring out their seasonal stuff very early giving you more time to create fun Halloween projects including wreaths for your door.
Did you find this tutorial helpful? If so, save this pin (see below) on your sewing board so you can come to this tutorial later when you need this information on DIY Dollar Tree Halloween Wreaths, and follow me on Pinterest for more tips, tutorials, and inspiration!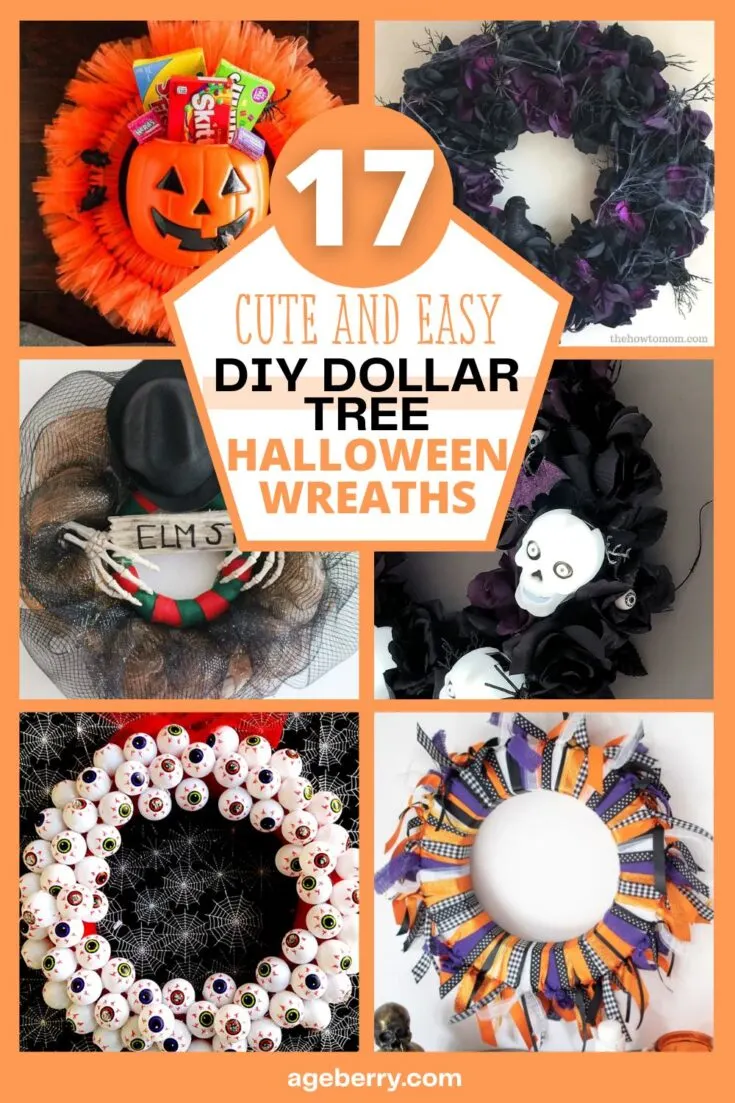 You might also like these Halloween posts:
---