Knit fabrics are an excellent choice for sewing projects because they are soft, comfortable, and easy to care for. Knit fabrics look great in everything from tees and tanks to dresses and skirts. Whether you're an experienced seamstress or just a beginner, there are some key techniques you should consider before starting a project with knit fabric. Here's what you need to know about sewing knit fabric.
In fact, this is a list of references to full-sized articles which will deal in detail with what knit fabric is, what types are out there, how to use it and various other aspects of this subject.
All the projects featured in the images below were created from knit fabrics. Learning to sew with knits opens up so many possibilities for apparel and accessories. It's a great way to create something unique that you won't find in stores.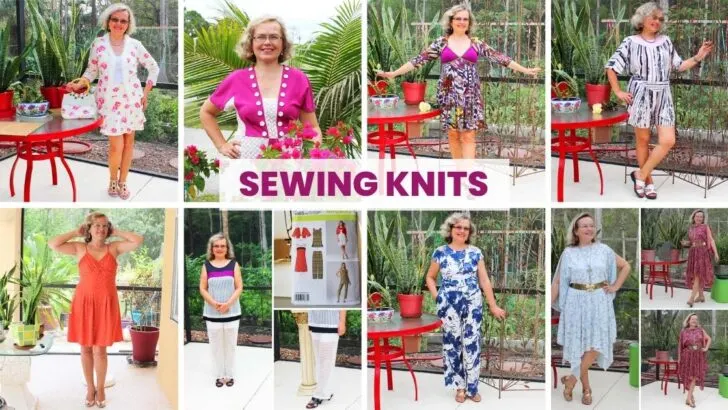 I have arranged the articles in a recommended reading order but for convenience here is a short table of contents:
All About Modern Types Of Knit Fabric
Knit Fabric Types By Feature
Different Types of Knit Fabrics According To Fiber Content Plus Brands of Knits Manufacturers
Rib Knit Fabric: The Different Types and What They Are
How To Cut Knit Fabric: Ultimate Guide
How To Sew Knit Fabric | 23 Expert Tips For Beginners
How To Hem Knit Fabric
Knit Stay Tape | Why And How To Use It
Best Serger For Knits | Top Picks For Every Budget
Sewing made simple: DIY panties tutorial (plus how to sew knits and how to attach elastic)
How to make a slip dress from knit fabric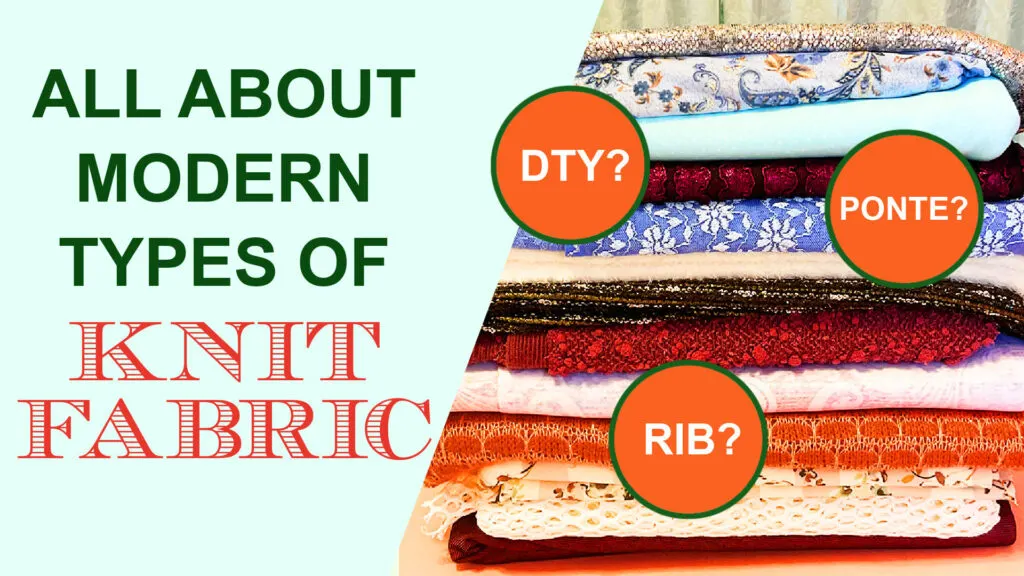 First things first, let's talk about the different types of knits.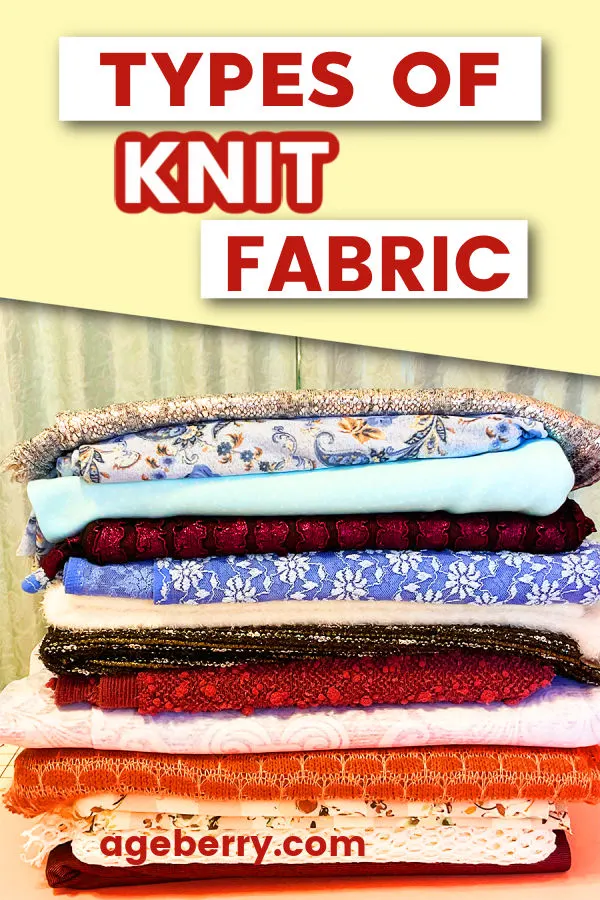 Knit fabrics come in all sorts of textures, weights, prints, and patterns. Each type has its own benefits and uses. Fabric manufacturing tends to shift and change over time to offer different products. These days, in addition to jersey knits, rib knits, and the like, we have a wonderful selection of new and fun knits that can make your projects even more fun and rewarding. This article will deal with the many types of knit fabric we have nowadays.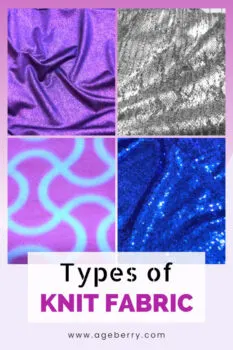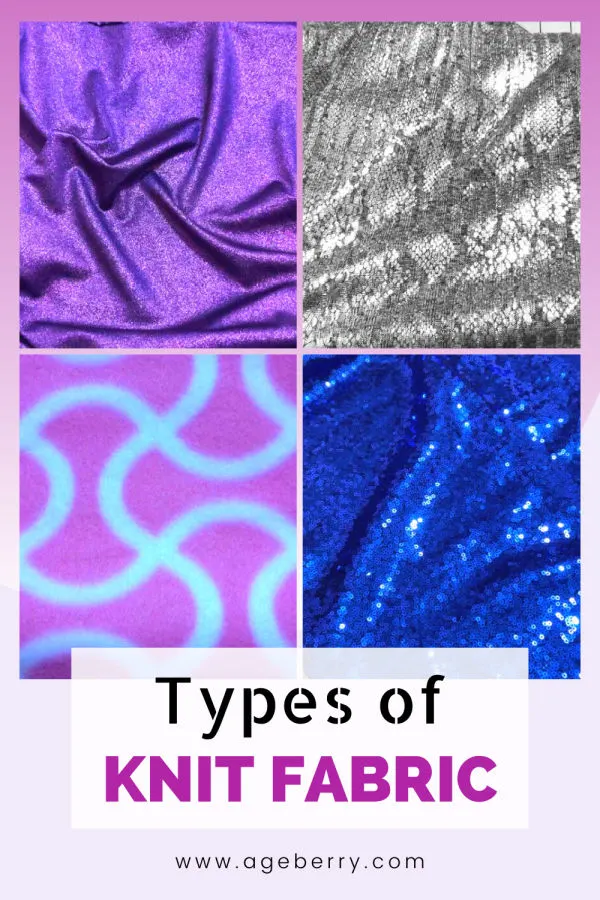 There are many different types of knits, each has its own unique properties that you may want or need in your project. You can find knit fabrics with all kinds of different features – from thin jersey to thick fleece – so there is always one that fits your needs perfectly. Read this guide now if you're interested in learning more about different types of knit fabrics. This article will deal with the properties of knit fabric.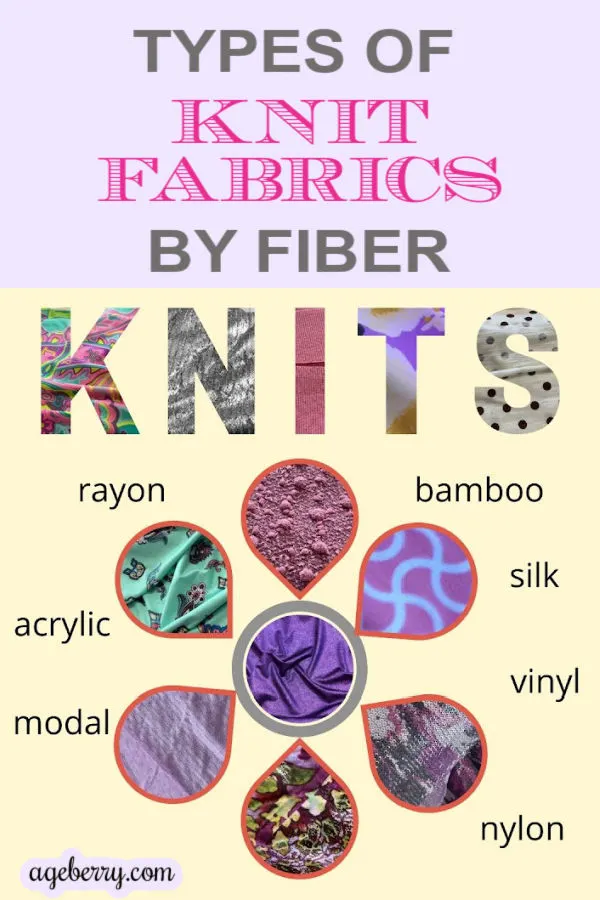 Have you ever wondered about different materials in knits? Which ones are natural, and which ones are synthetic? This article will describe the different kinds of knit fabrics according to their fiber content, plus a few trusted brands of knit fabric manufacturers.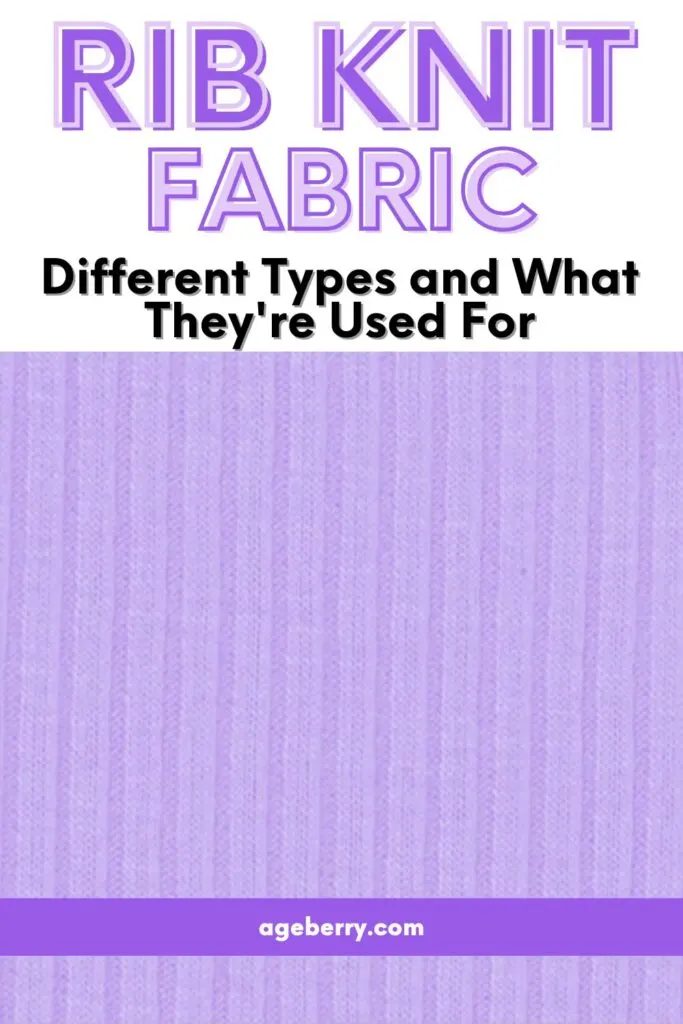 When it comes to sewing, there are a variety of fabrics to choose from. One type of fabric that you may not be as familiar with is rib knit fabric. Rib knit fabric is a type of knit fabric that provides extra elasticity and flexibility to whatever you're sewing. Commonly used for cuffs on sweaters or waistbands on trousers, rib knit fabric comes in several different varieties. The article talks about this kind of knit fabric.
Now that we've gone over the different types of knits available, let's talk about how to actually sew them.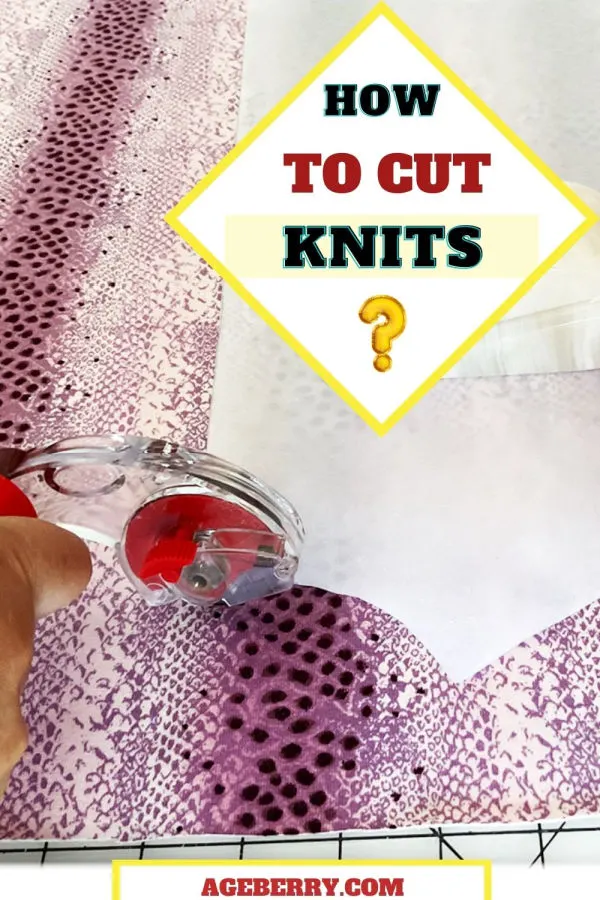 Knits are challenging fabrics to cut. Even experienced sewers can struggle with this fabric, so it's important to know how to cut knits and what tools you need for cutting them correctly. Learn how to stop knit fabric edges from curling, how to prepare knit fabrics for cutting.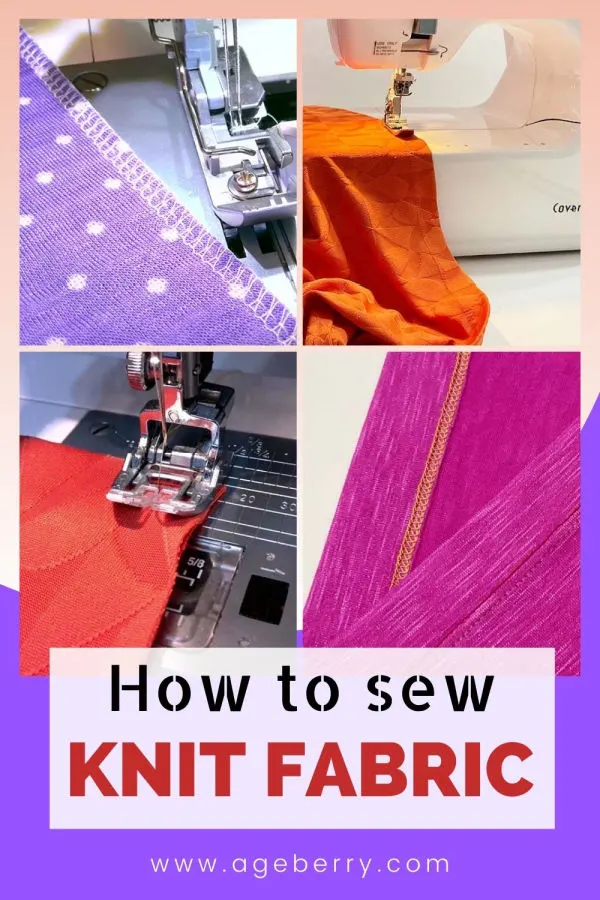 Knits are incredibly comfortable fabrics to wear, they don't wrinkle, don't have frayed edges, they are easier to fit, and you can make a knit garment quite fast. However, their downside is that the exact qualities which make them feel so comfortable and forgiving can also make them beyond frustrating to sew for beginners. This article presents tips and techniques to make the task easier.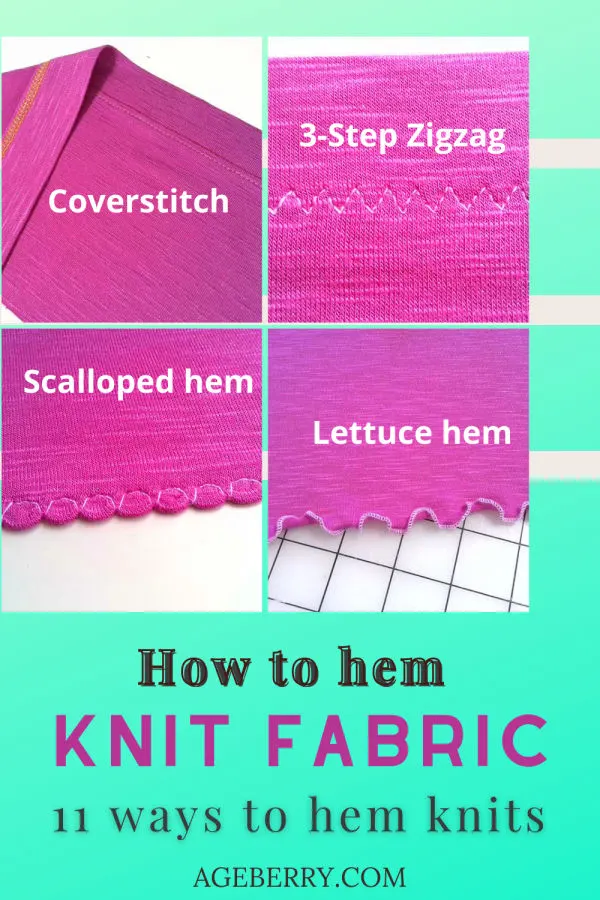 Knowing the ease with which your garment can be ruined due to inexperience, I've compiled my tried and true tips on hemming knits so that puckered hems and popped stitches are avoided. If you plan to use knits, this article is a must!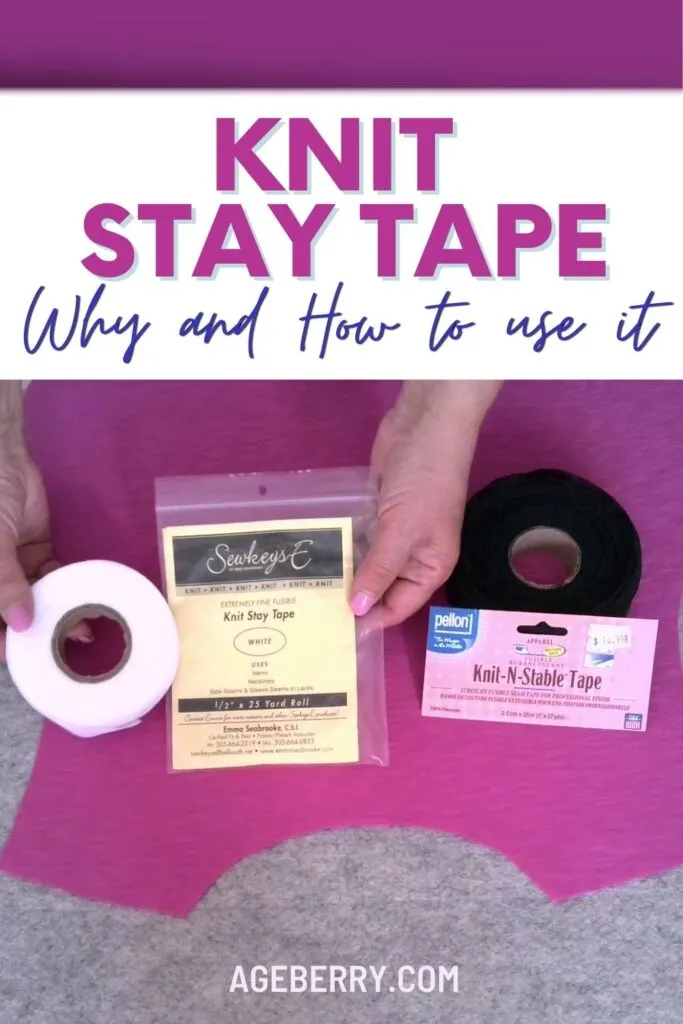 Knit stay tape is a great way to keep your knit fabrics from stretching out of shape when you sew them. In this guide, I've shown what stay tape is, where to buy it, and how to use it.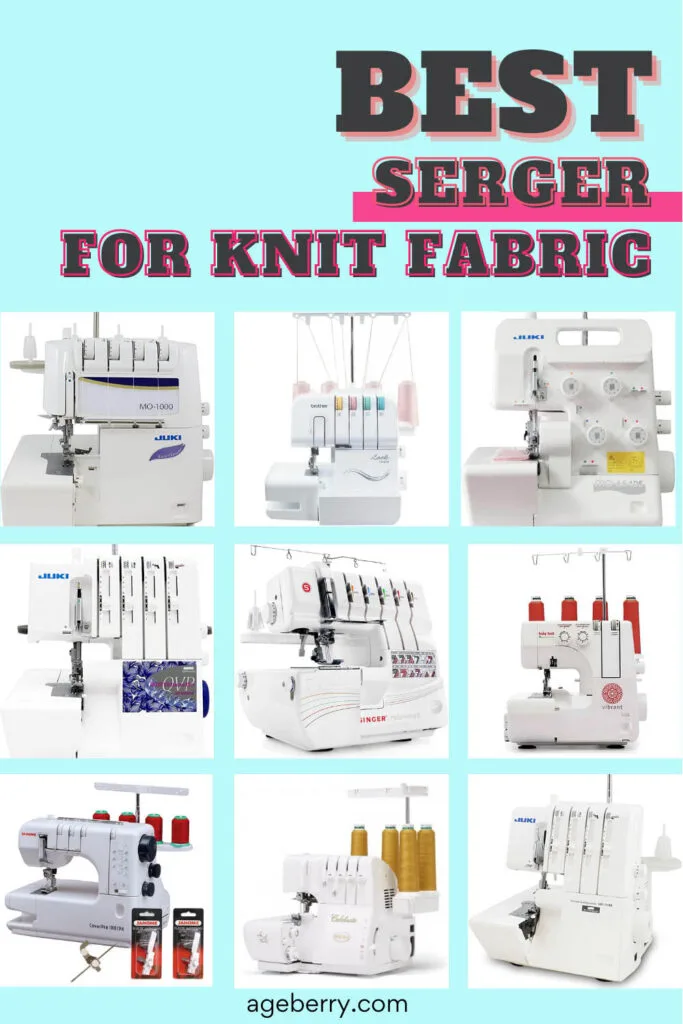 If you love working with knit fabrics, then you know that a serger (or overlock machine) is an essential tool for sewing these fabric types. A serger will make your task much easier and this article explains what functions are (in my opinion) desirable in a serger and makes recommendations.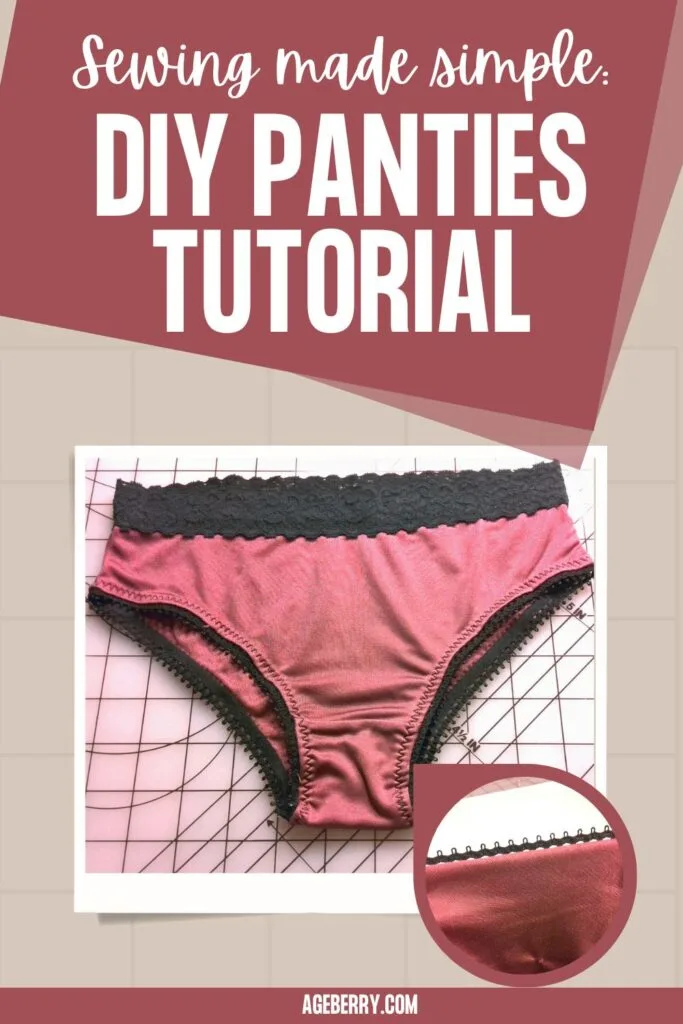 Learn how to sew DIY underwear from natural silk fabric or organic cotton knits with this step-by-step video sewing tutorial. This sewing project is quite easy even for beginners but there can be some small difficulties where you can get stuck (for example, while attaching elastic). You are going to learn some sewing techniques on how to sew with knit fabric, how to make a pattern from ready-made clothes, and how to sew elastic.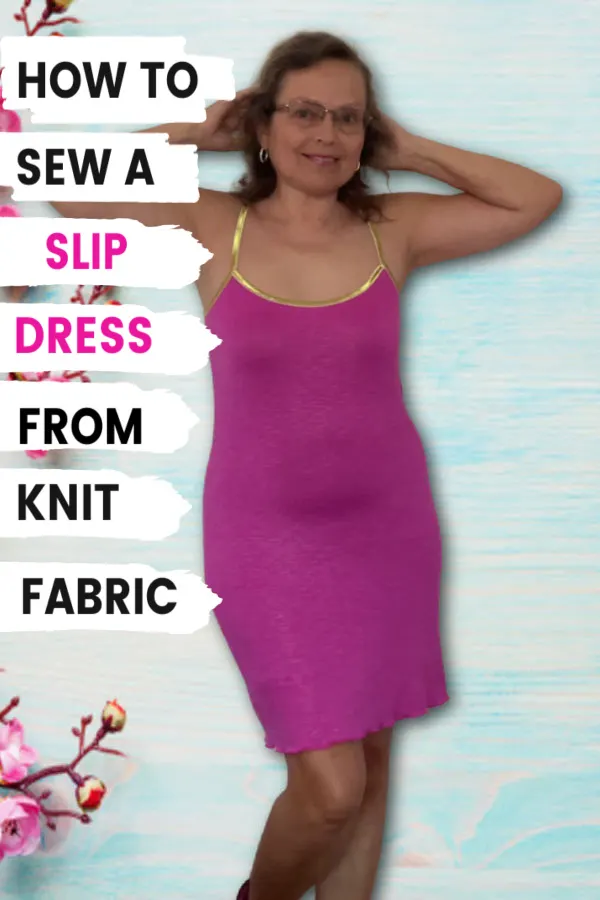 A slip is a piece of clothing that can be worn under a dress or blouse. Slip dresses are the most important basics of our wardrobe. A knit slip is usually tight-fitting, very plain but comfortable. It's a quick and easy sewing project and I will show you how to make a pattern too.
---