It's hard to believe that I learned to sew on a hand-crank (what a word, sounds like "junk") sewing machine that I inherited from my grandmother. It could only do a straight stitch, and didn't have a motor – it was from days when electrical sewing machines weren't popular.
Still, I could sew clothes for my dolls very well and I thought the machine was very good at what it did. And I couldn't even dream about the machine I have right now: all I was hoping to get was a zigzag stitch for finishing raw edges and making buttonholes.
The machine was looking exactly like one of these machines I found on display in one of the stores in Seattle.
Our life changed so much in the last 30-40 years. And what sewing machine do I have now? It's Janome Memory Craft 6600 P (P is for Professional). Let me tell you all about this sewing machine – it's my favorite and I consider it the best sewing machine for advanced sewers.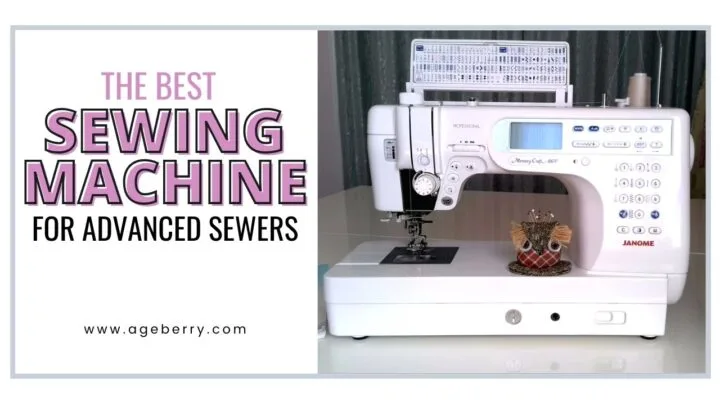 Note: Some of the links on this page are affiliate links. This means I will receive a commission if you order a product through one of my links. I only recommend products I believe in and use myself.
I've had this machine for a little more than 5 years now, it is very solid, I have not had one single problem with it and I use it quite a bit every week.
The machine is a real workhorse with lots of bells and whistles. It does everything with the speed and precision critical to advanced sewing.
Let me show you why I love my Janome Memory Craft 6600P.
If you prefer to watch the tutorial GO TO MY YOUTUBE CHANNEL TO SEE THE VIDEO
1. AcuFeed Fabric Feeding System
First of all, I bought this machine because it has an AcuFeed fabric feeding system.
The machine comes with this AcuFeed foot (or Dual Feed foot) which I use all the time. The AcuFeed foot is integrated with a unique seven-point feed dog system.
This foot is excellent for preventing hard-to-feed materials, like leather or vinyl, and also stretchy fabrics, fabrics with nap, and fur from slipping or puckering. The fabric is fed very well no matter how many layers you have or how thick.
It works similar to a walking foot.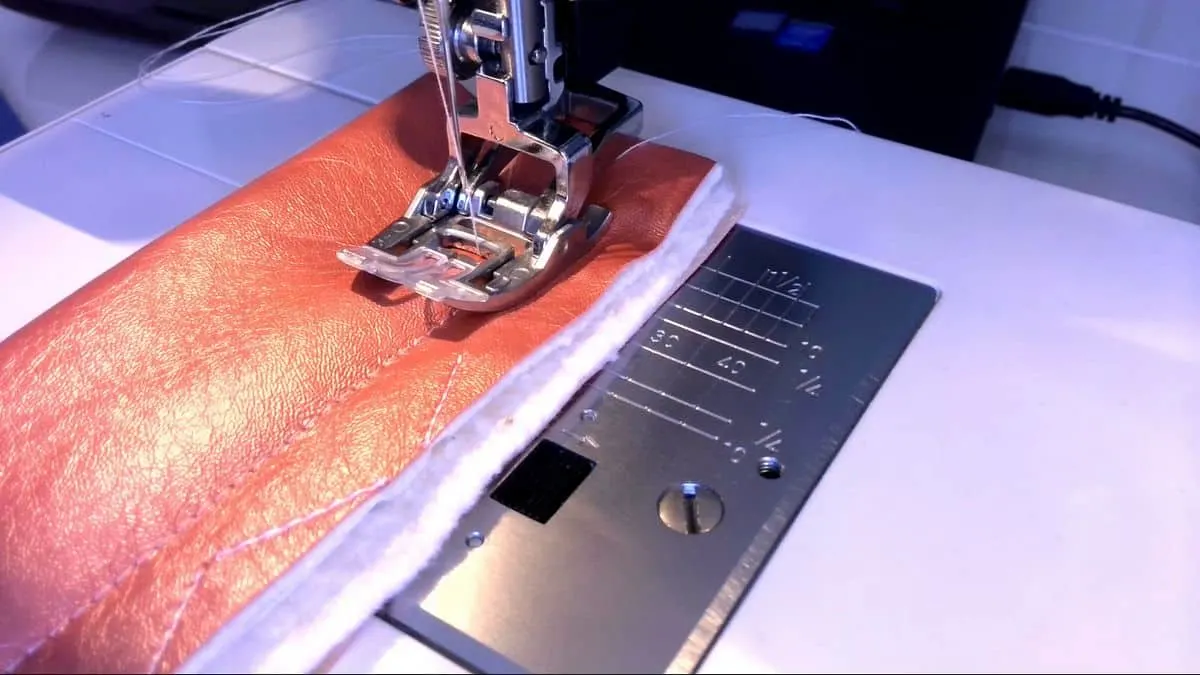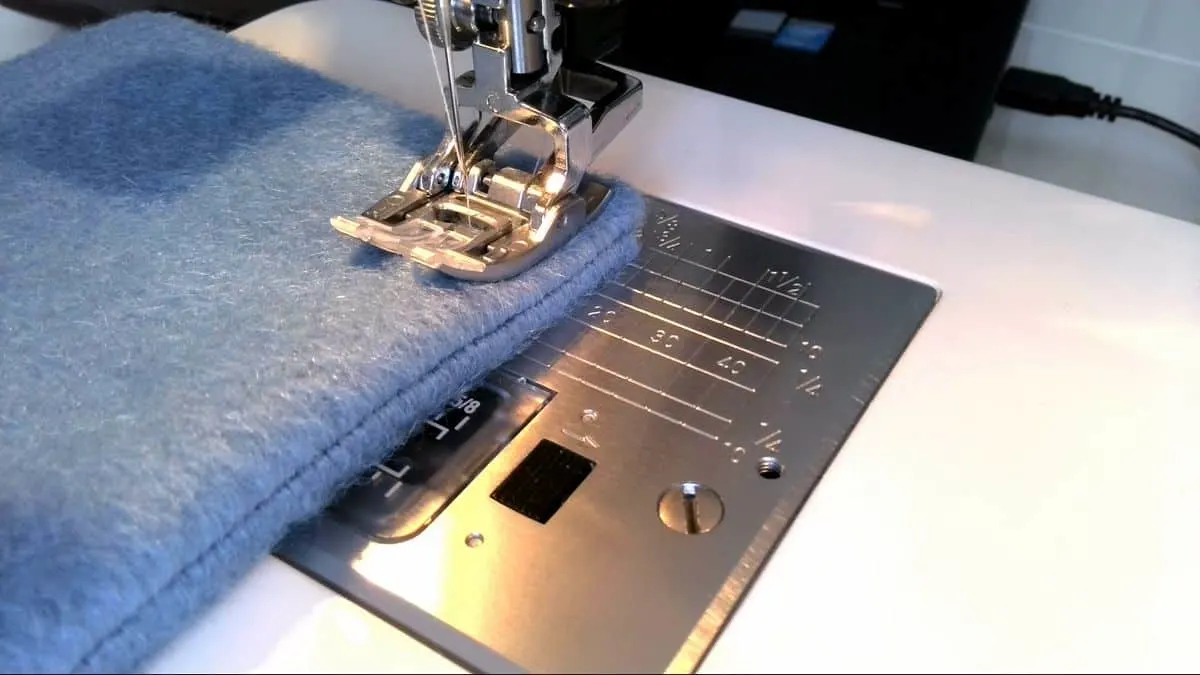 2. Presser Foot Pressure Adjustment
The next feature I like very much is Presser Foot Pressure Adjustment.
It allows you to adjust foot pressure for optimal performance when sewing chiffon-like or heavyweight fabrics. I have sewn silk gowns, tailored wool coats, denim jackets, leather skirts and purses, and all weights of knits and cottons with perfect stitches.
I think this feature adds value to the machine. It's simply a must when sewing a wide variety of fabrics. It's really easy to adjust depending on the fabric type. The right pressure at which the fabric advances well but does not pucker is of course dependent on the type and thickness of the material.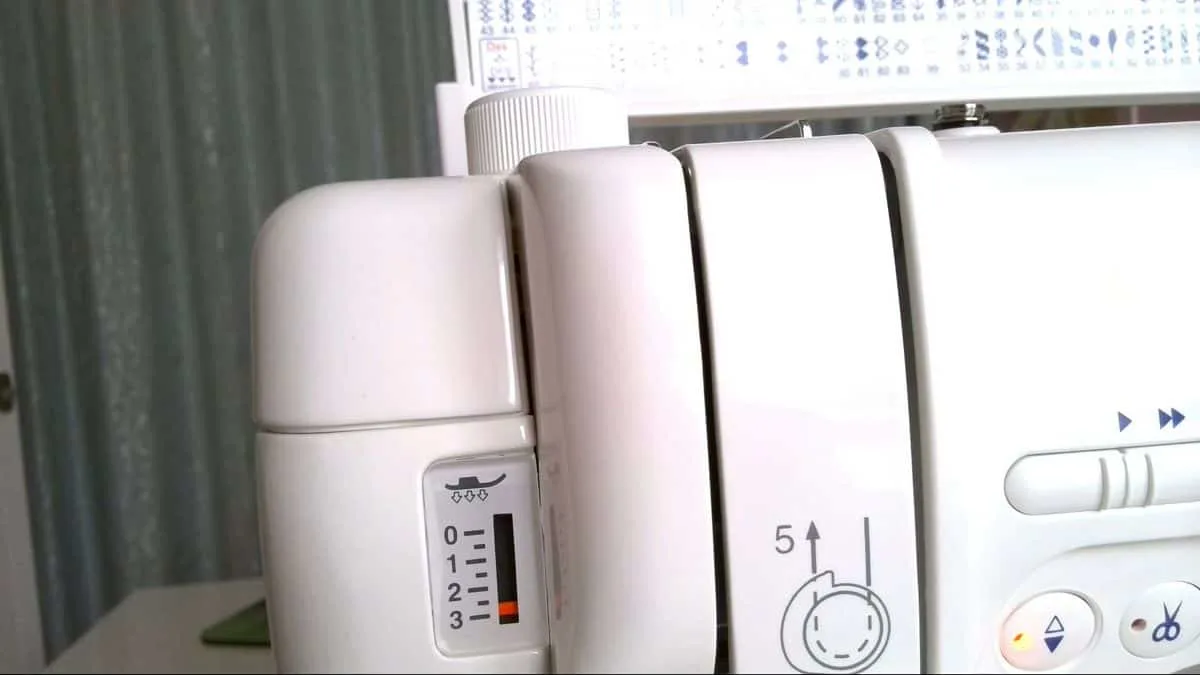 3. Automatic thread cutter
When I started to use the machine I found other very useful features I love and use every time I sew.
For example, check this button awith scissors on it – it's an automatic thread cutter. It cuts both the top and bobbin thread – just press the button. It can't be easier.
You don't need to reach for your scissors, or as the joke goes, reach for the scissors, drop them, overturn the box with pins, get up to turn on the light, take the pin out of your foot, go to the washroom and get the alcohol – you get the idea. Having the thread cut with one push of a button is something else that saves time and aggravation.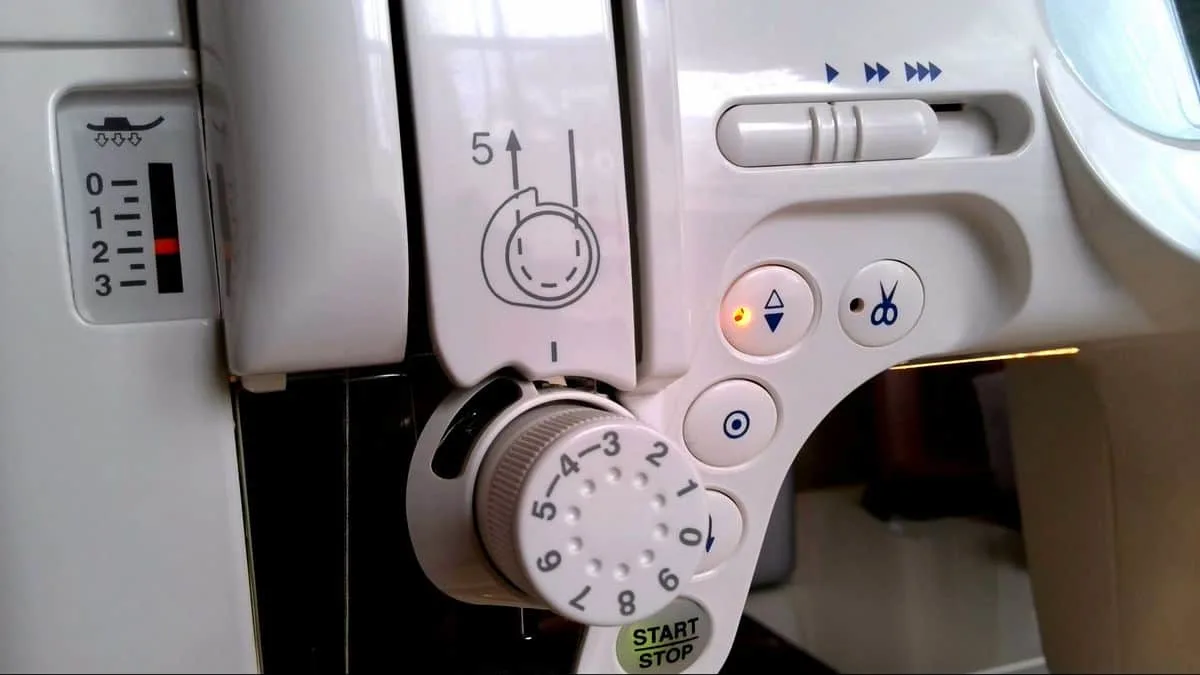 4. Needle up/down button
I like very much that the machine has a needle up/down button.
It's a very useful function which I use all the time. It controls the position of the needle when the machine stops. If I put the needle position down when I stop the machine, the needle will be down in the fabric, and I can easily turn the corner and start the stitch again.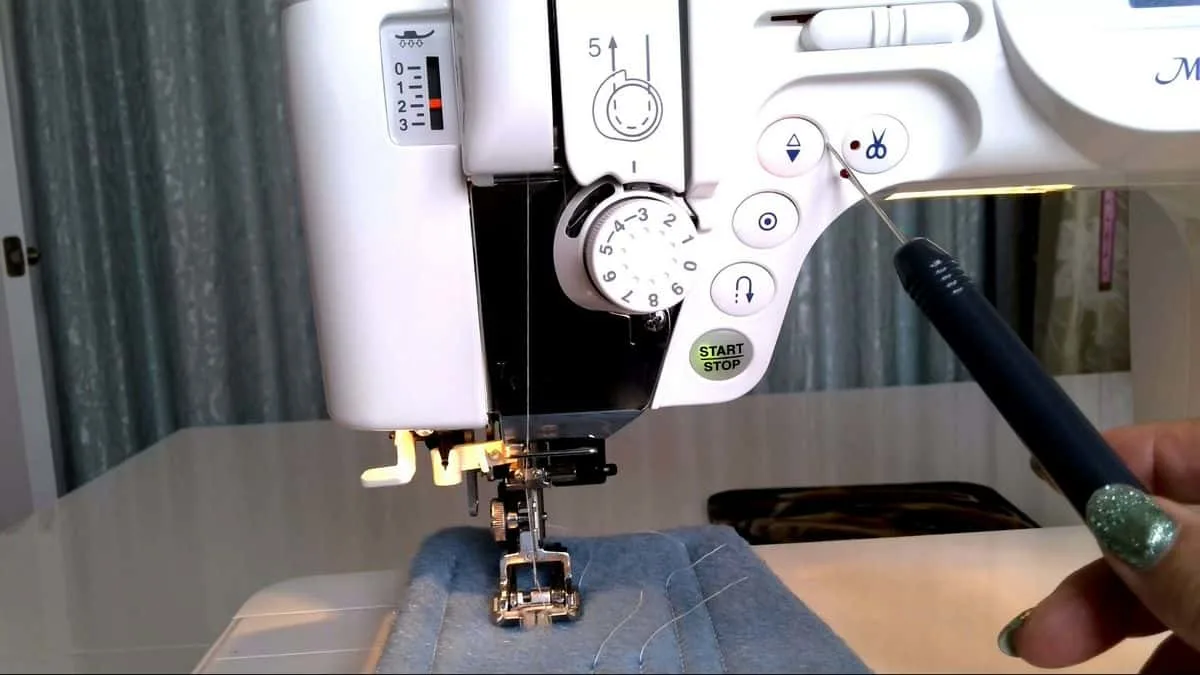 5. Adjustable needle drop position
The machine also offers multiple needle positions which ARE very useful. The needle position can be adjusted from leftmost to rightmost (with a range of 7mm, about 9/32") in 0.1mm steps (~1/250"), and the actual needle position is shown on the LCD screen.
Let me show you how I use this for example for topstitching (see the video clip below)
If I keep the needle in the center now it's too far from the fabric edge. But I want this mark on the foot to align with the fabric edge. So I move the needle to the right as close to the edge as I want and stitch. The needle will never go out of the fabric edge because I keep the mark aligned with it, right?
6. 7 types of 1-step buttonholes
The next feature you don't want to miss — 7 types of 1-step buttonholes! And the buttonhole presser foot that is a standard accessory is very solid, it's sturdier than other buttonhole feet I had from Brother and Singer. It's so easy to make beautiful buttonholes with my Janome.
The foot measures the actual size of your button each time it sews a buttonhole. This means that every new buttonhole you stitch will look exactly the same as the previous one and you will have professional results every time you sew buttonholes.
I had problems making buttonholes with my other sewing machines. I made a tutorial (and YouTube video also) "Sewing machine buttonholes troubleshooting" – check it out here. I never have any problem with my Janome – it sews any type of buttonholes beautifully.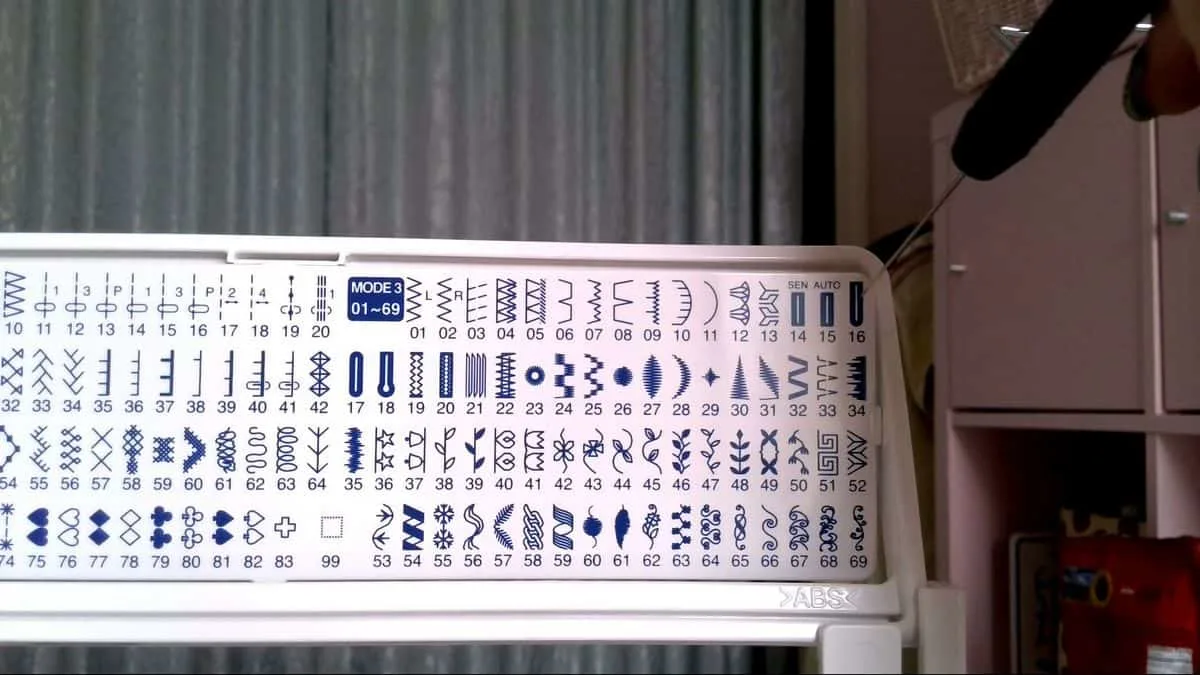 7. Big variety of utility and decorative stitches
The variety of stitches is also impressive.
For example, the machine has 7 types of straight stitches. I was wondering myself from the beginning – why do I need all of them? But I do – believe me.
Number 1 is the main type, number 2 is the straight stitch with the left needle position, and number 3 is the straight stitch that secures the beginning and the end of a seam with backstitching. The machine will sew 4 reverse stitches, and 4 forward stitches and then stop sewing automatically. Number 4 is a unique stitch that is used where an invisible locking stitch is needed. The machine will sew several locking stitches in place. Number 5 and 6 are designed for sewing stretch fabrics and number 7 is a basting stitch.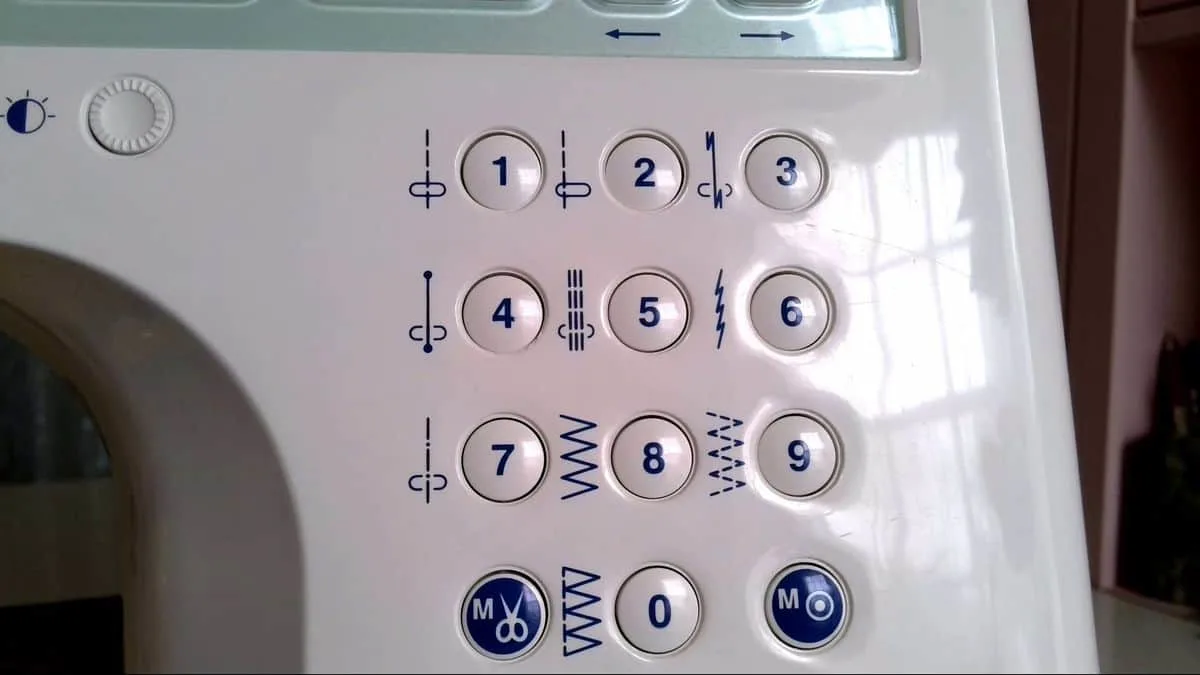 There are 163 built-in stitches – and I have used probably 80% of them in the 5 years since I own the machine. There are also built-in utility alphabet stitches. So the possibilities are endless!
Want to finish your raw edges? It's possible – you have a choice of overcasting and serger-like stitches. Need to sew stretch fabric? No problem, the machine does it.
There are too many stitches to mention here, but one thing must be mentioned: the guide that shows all stitches and their numbers at a glance is very useful and I found it invaluable. Yes, I memorized most of the usual stitch codes, but there are 163 of them, and I will never be able to remember them all. The guide is easy to read, well placed, sturdy (no problem yet with cracks), and in my opinion very useful.
I have not personally used the alphabet, I rely on my embroidery machine for this and other embroidery tasks, but for a quick job, it's nice to have it available.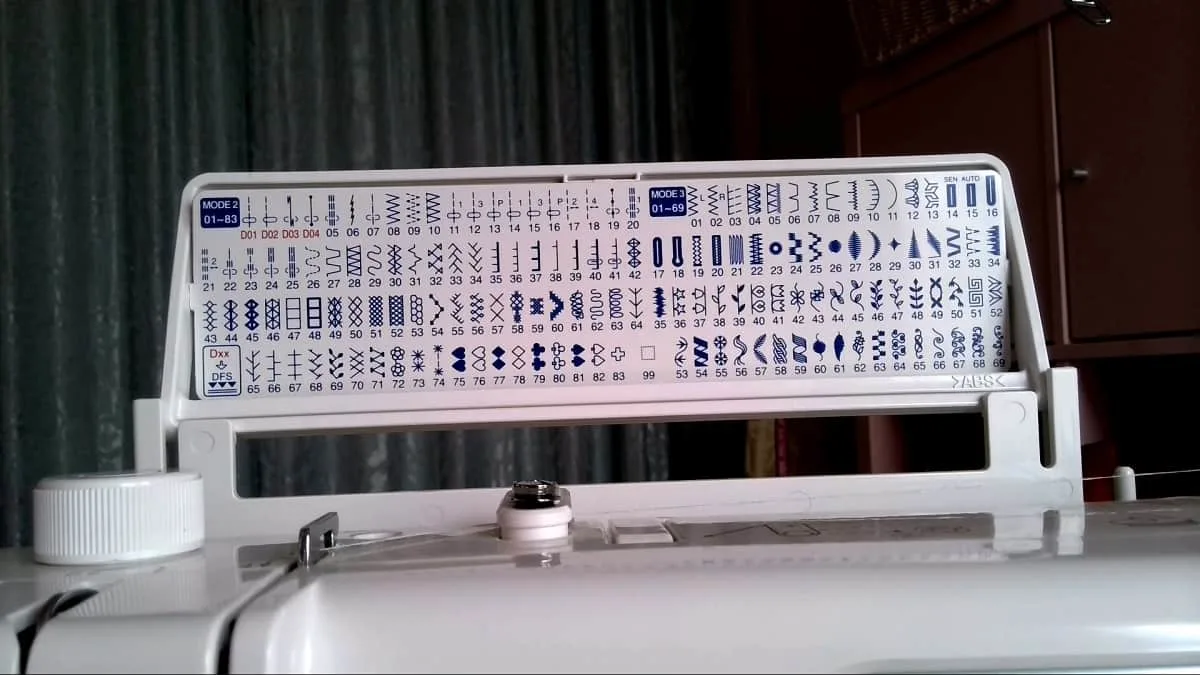 8. Adjustable presser foot height
The next awesome feature is an adjustable presser foot height for various fabric thicknesses. Stitching bulky projects is no longer a challenge because the machine allows the extra-high lift of presser feet. It allows for thick fabrics to go underneath easily.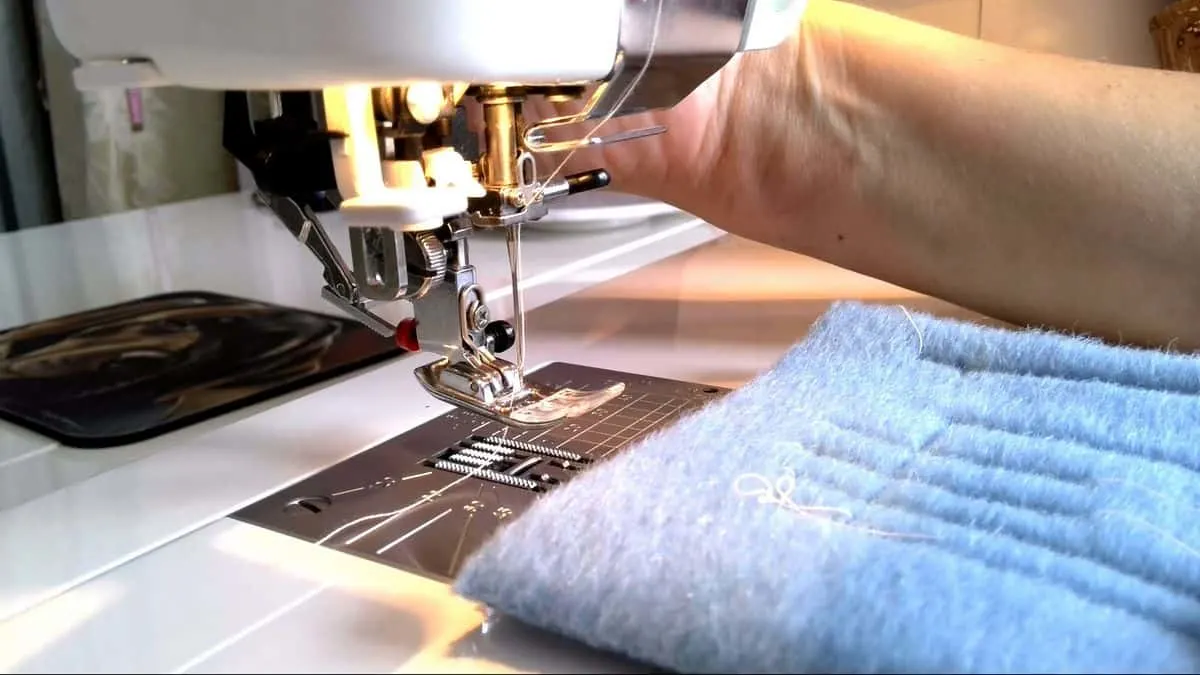 9.
Built-in needle threader
Simply pull down the needle threader, place your thread in the hook and pull back.
It saves so much time! I never realized how much time one spends threading and rethreading when changing threads and needles. Not all threads are equal, and some are really, really difficult to thread – think about the invisible thread – where is it ?!? – and the wooly nylon thread. Yes, I know, there are small manual devices for threading, but it's so nice to have the automatic threader.
I have a detailed tutorial on my blog and a YouTube video on many different ways to thread a sewing machine needle. Check it out here.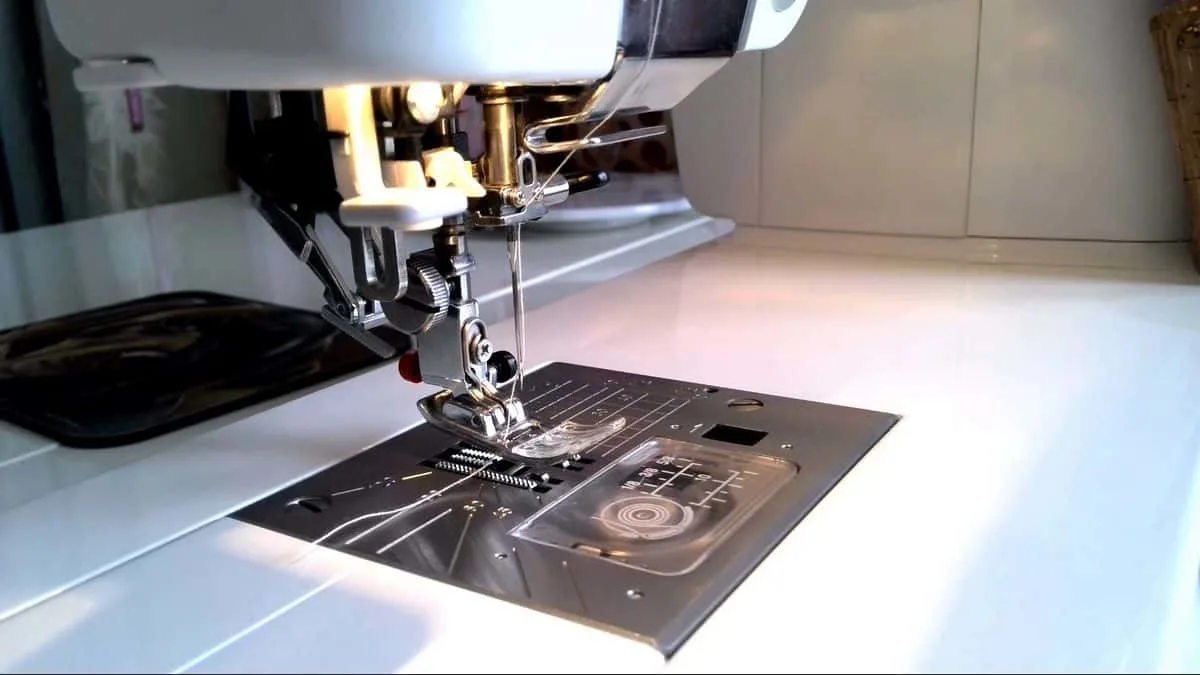 10. Top-Loading Bobbin System
Let's talk a little about the bobbin now. The machine comes with Jam Proof Easy-Set Top-Loading Bobbin System. This is the machine where you can actually see the bobbin (it has a clear cover) so you can estimate easily when you will be running out of thread. Add to this the fact that the bobbin is loaded from the top, no need to go under or take out parts.
Check out my tutorial on sewing machine bobbin problems and solutions.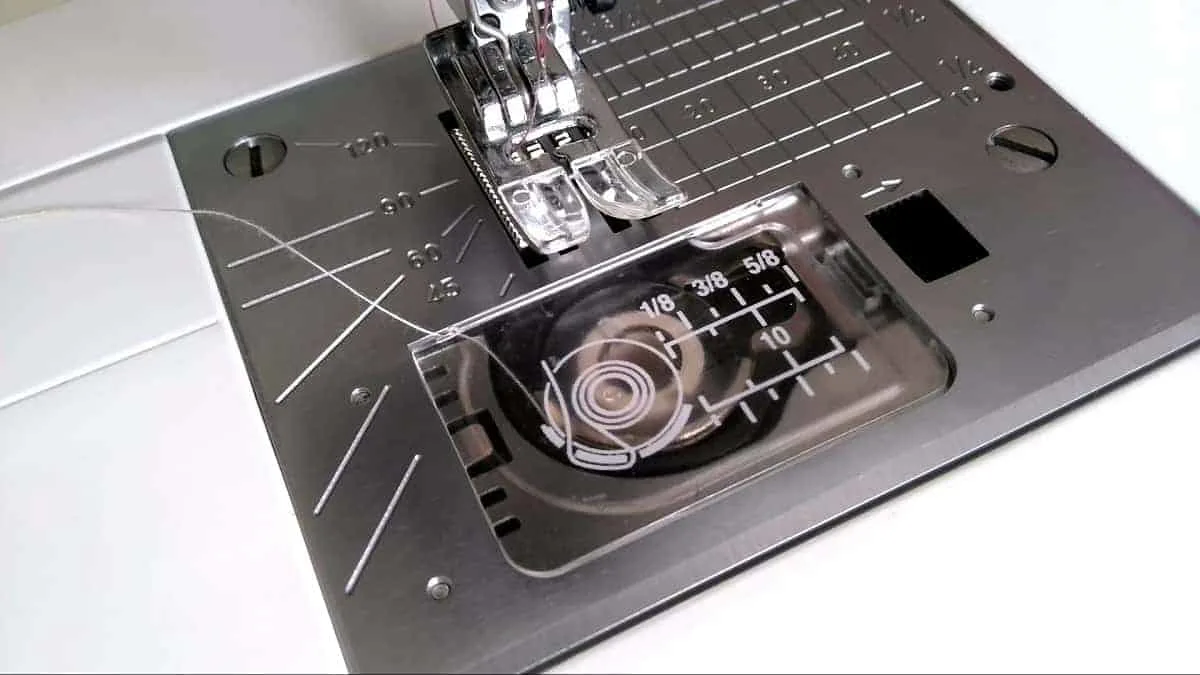 11. Well-designed set of manual controls
The machine has a very well-designed set of manual controls, all easily available without taking your eyes from the sewing area.
If you did watch my videos you may have noticed that I don't normally use the pedal, I am mostly using the start/stop button on the machine. This is a personal preference but for me, the start/stop button was also a must. The reverse stitch button is also great! The machine will sew in reverse to secure stitches.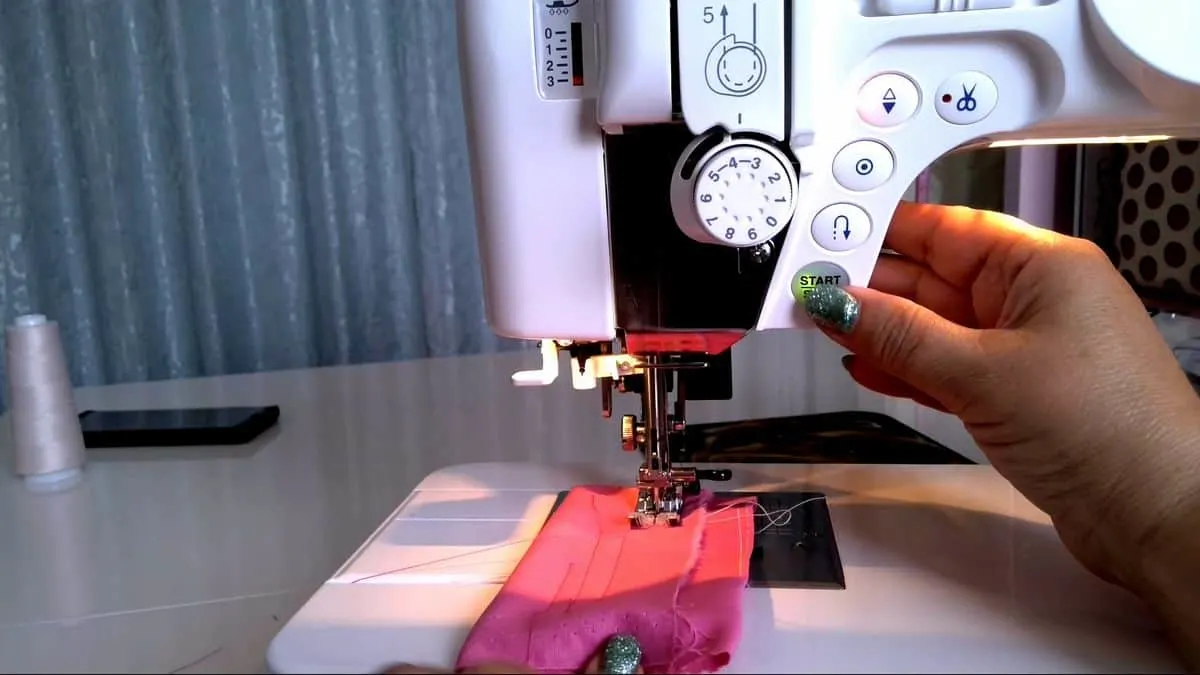 12. Adjustable speed
I love the fact that I can set the machine to sew from very fast to very slow depending on what I am sewing. The adjustable speed is really handy for different types of projects. I think it can sew 1000 stitches per minute so you can sew really fast.
13. Easy stitches selection
I like the machine's control panel with LCD screen – easy to follow and understand, easy to select the program/stitch you need and the warning lights are also helpful. You can see a stitch number, suggested presser foot, even recommended tension, the foot pressure, also the stitch length, and the stitch width.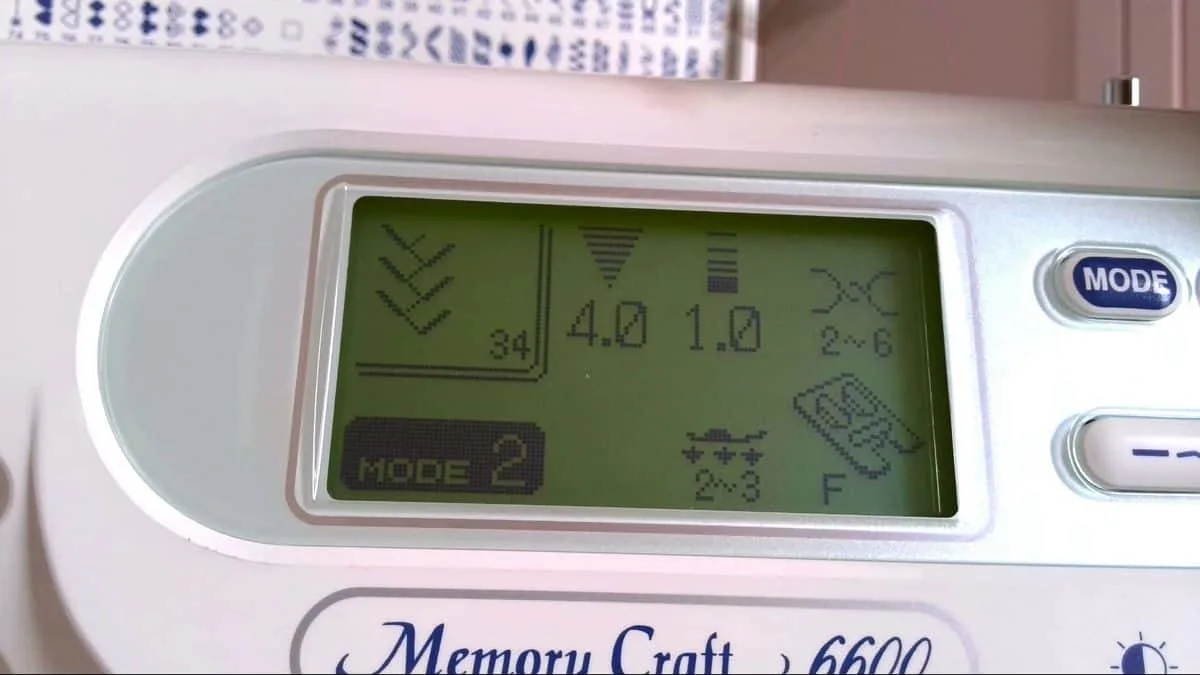 14. Large wide work surface
The machine has a large wide work surface. It has no free arm, but there is a long neck with 9 inches to the right of the needle. I like that it's a solid machine, heavy enough so it doesn't bounce around while sewing. It's very sturdy when I use it – no roaming around on the table. I think it has a vibration suppression system to ensure smooth sewing.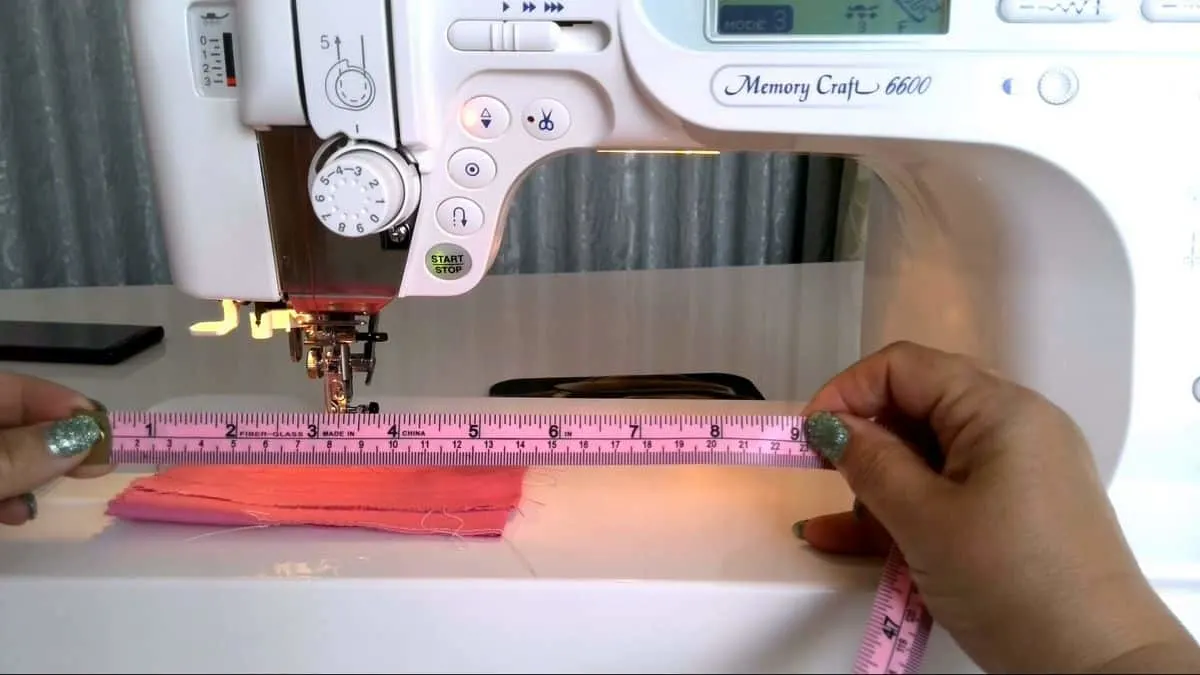 15. F
eed dogs drop
A feature that I didn't use very much (but I wanted available) is the feed dogs drop which allows for the free movement of the fabric under manual control. This is used mostly in free motion quilting. For a quilter, this is a must though, and the machine offers it.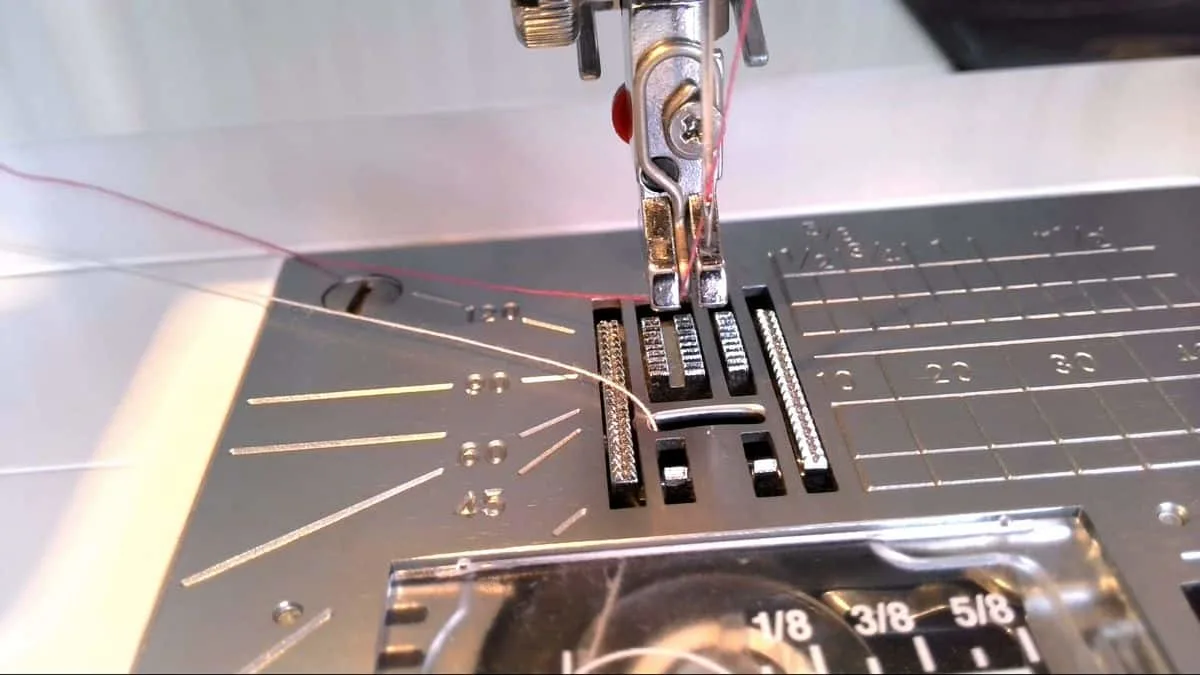 16. Extra-large extension table
I personally don't use the extra-large extension table but I have friends that can't live without it. A matter of preference, really, but again it's nice to know that if I need it, it's there, available for use.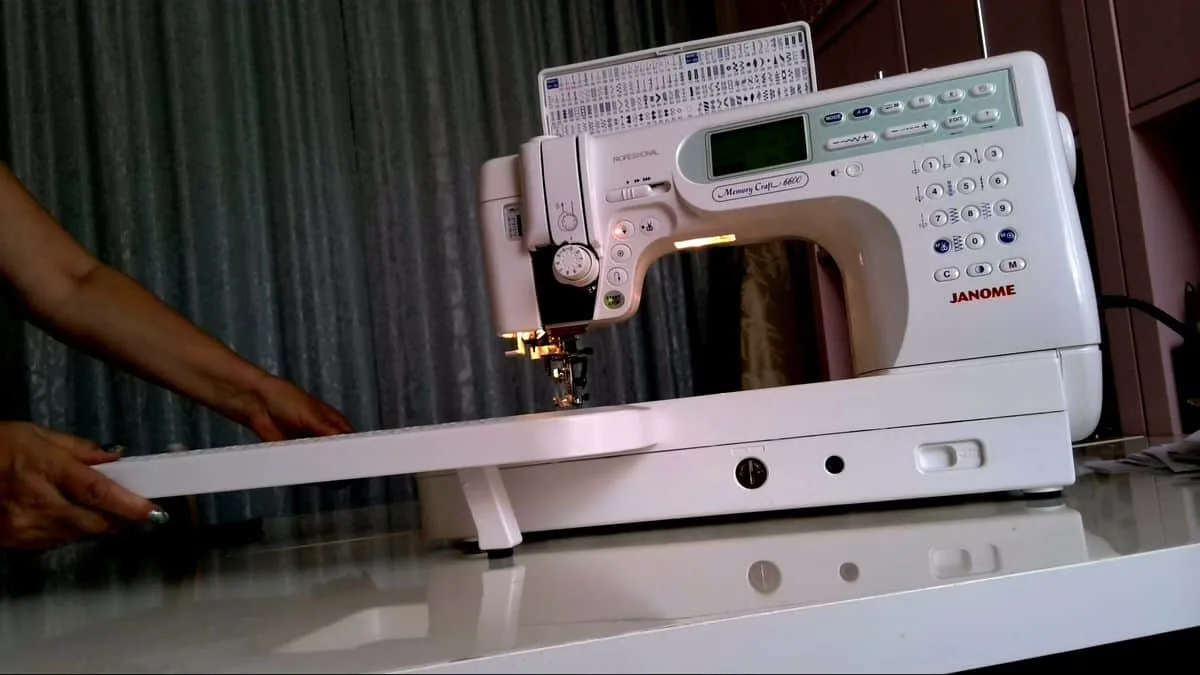 17. Easy setup and also a great manual
Set up of the machine wasn't an issue. I read the manual first because there were so many features that I was eager to test out!
I love the English instruction manual, the company offers it as a download in .pdf format (https://www.janome.com/siteassets/support/manuals/professional-series/inst-book-mc6600p.pdf ) which I found useful when searching for a certain function. But I prefer the printed one for reading, I can lay it flat on the table while I use the machine.
The instructions are clear and easy to understand, and the diagrams and images are also easy to follow. It was also easy to learn, not overly complicated, the machine is very user-friendly.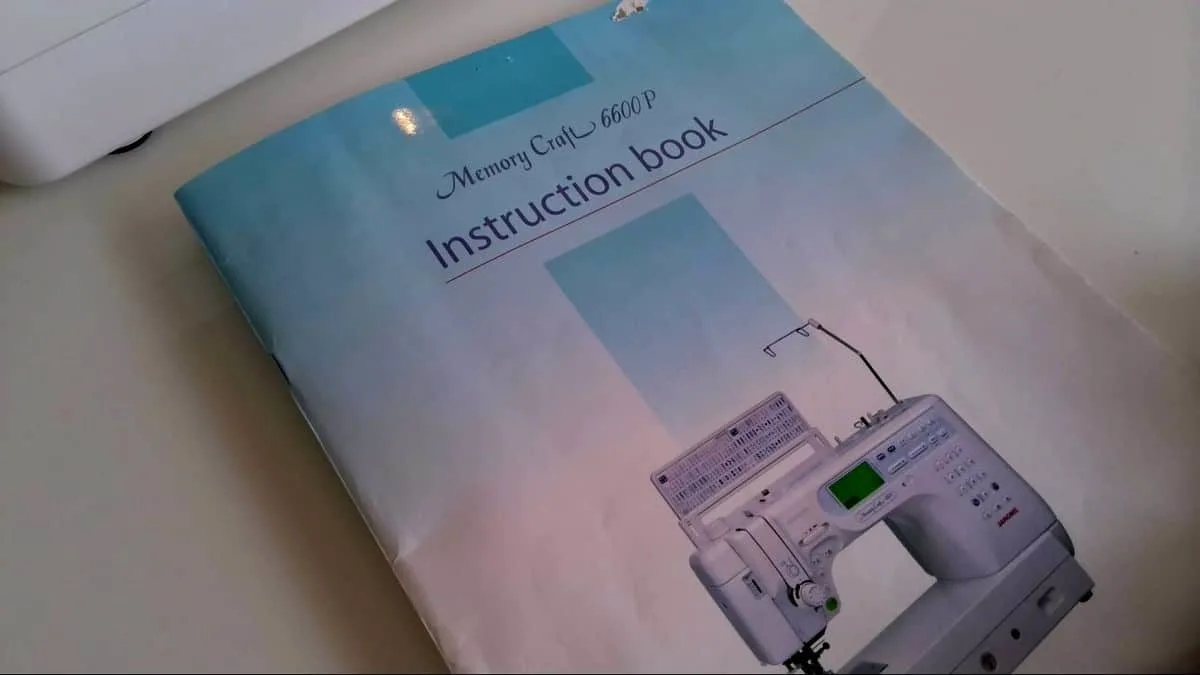 18. Great accessories
The machine came with a very useful set of feet (rolled hem, blind hem, zigzag, buttonhole, etc.). There were 13 of them!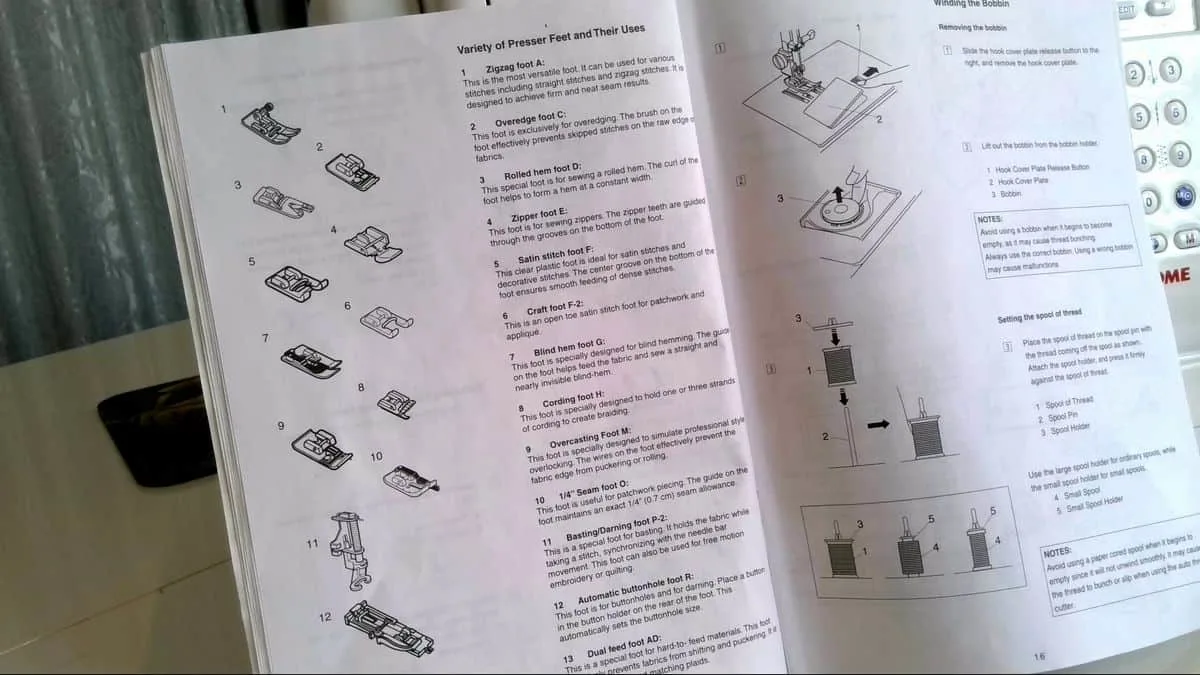 19. Knee lifter
The knee lifter allows you to handle the fabric while your knee controls the presser foot. Extremely helpful for quilters but to date my quilting was limited so I didn't get too much use out of it. It works well and it did happen that I had complex projects where both my hands were busy and I used it.
---
I can easily find another 20 things I love about this machine. But I guess I have to stop now. I really, really tried to find a bad thing (or else the review looks slanted maybe), but I could not!
Did you find this tutorial helpful? If so, save this pin (see below) on your sewing board so you can come to this tutorial later when you need it, and follow me on Pinterest for more tips, tutorials, and inspiration!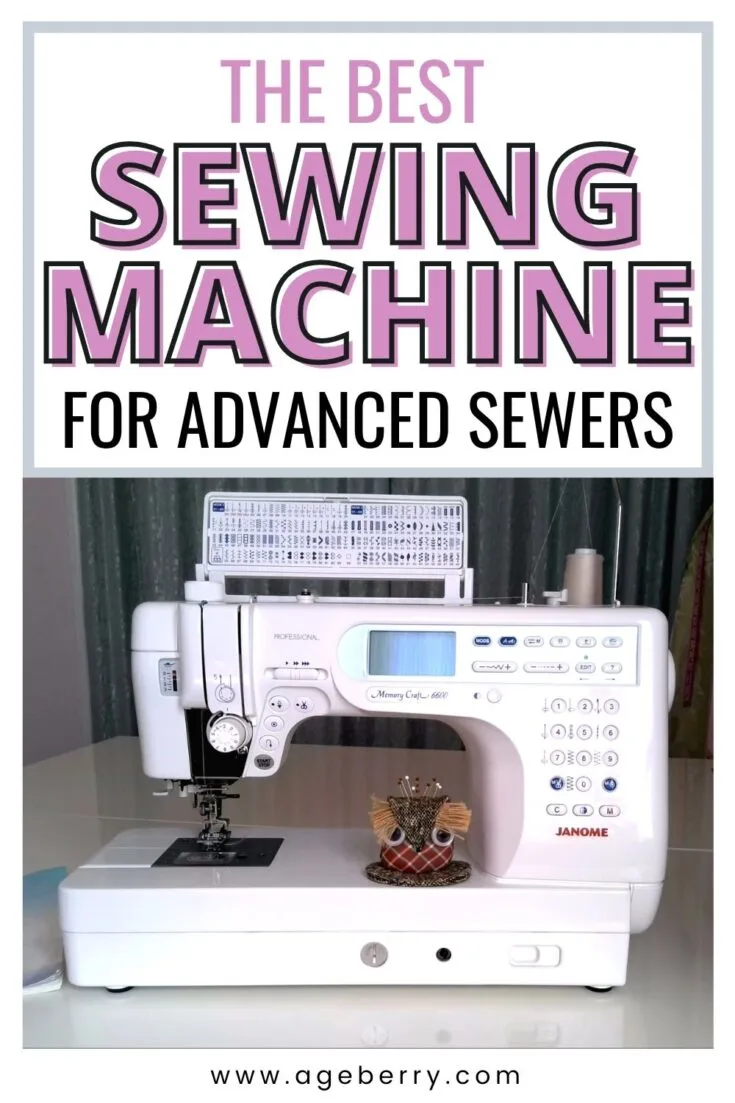 Ready to take the next step in your sewing journey? Check out more step-by-step tutorials from my blog and don't forget to share on Facebook or Twitter! Some of these projects are made from the same silk fabric!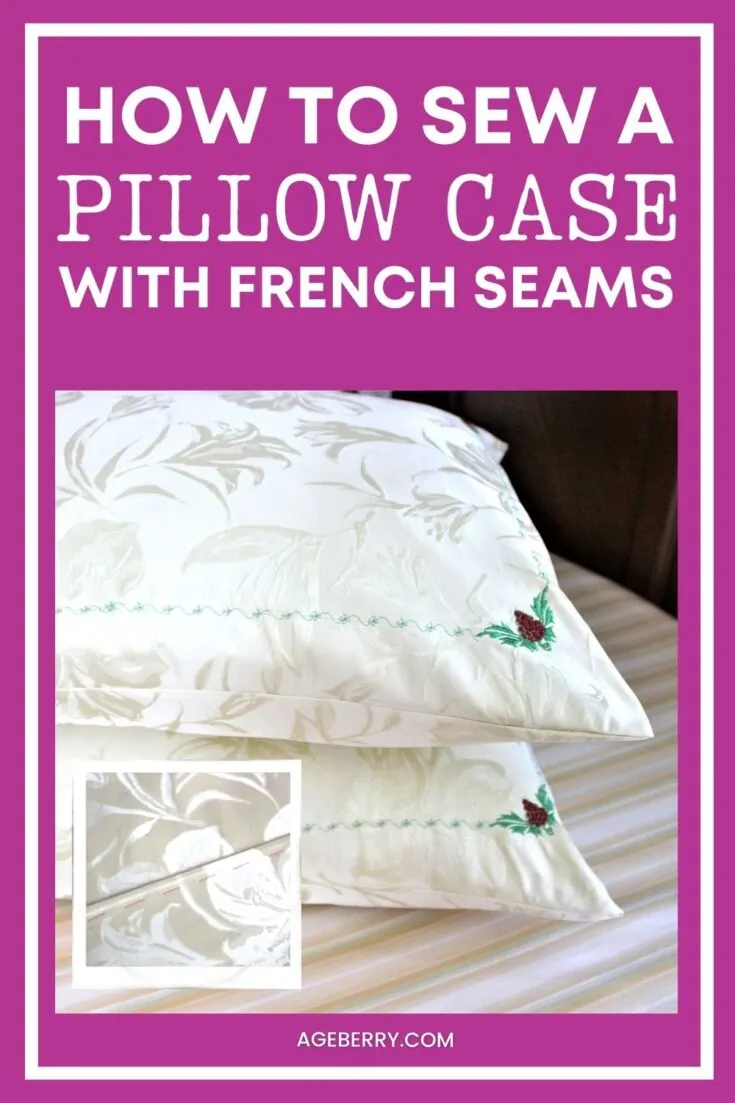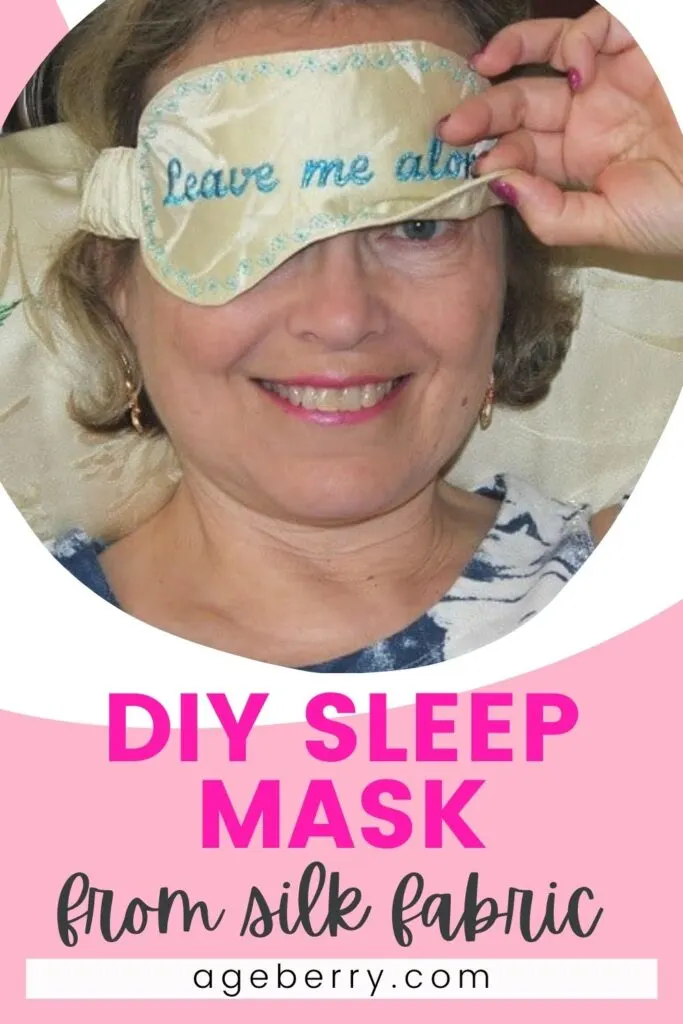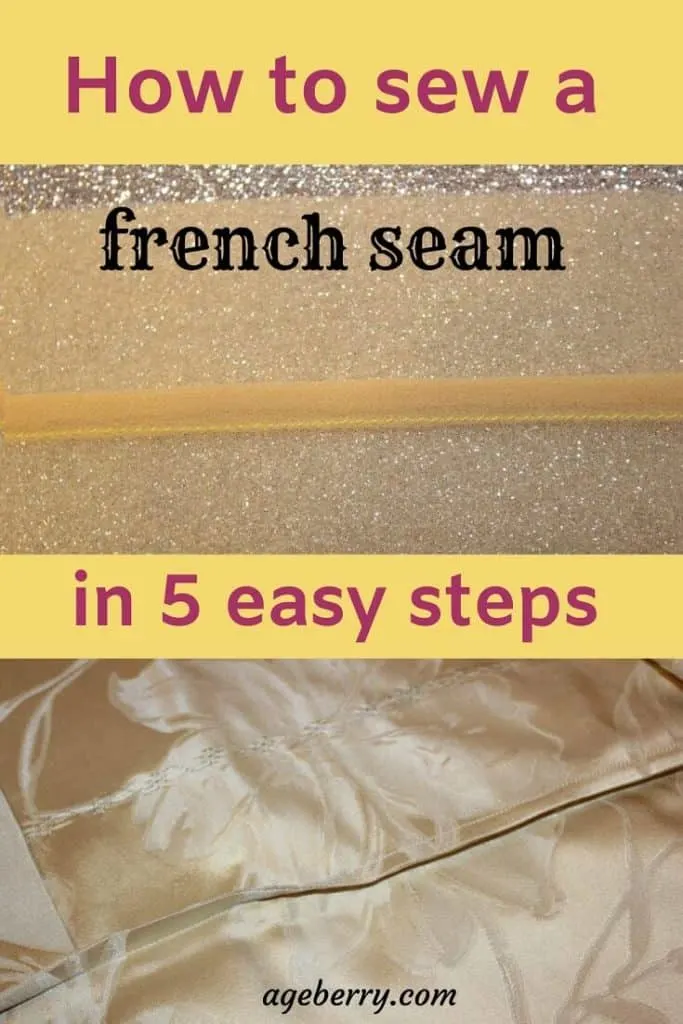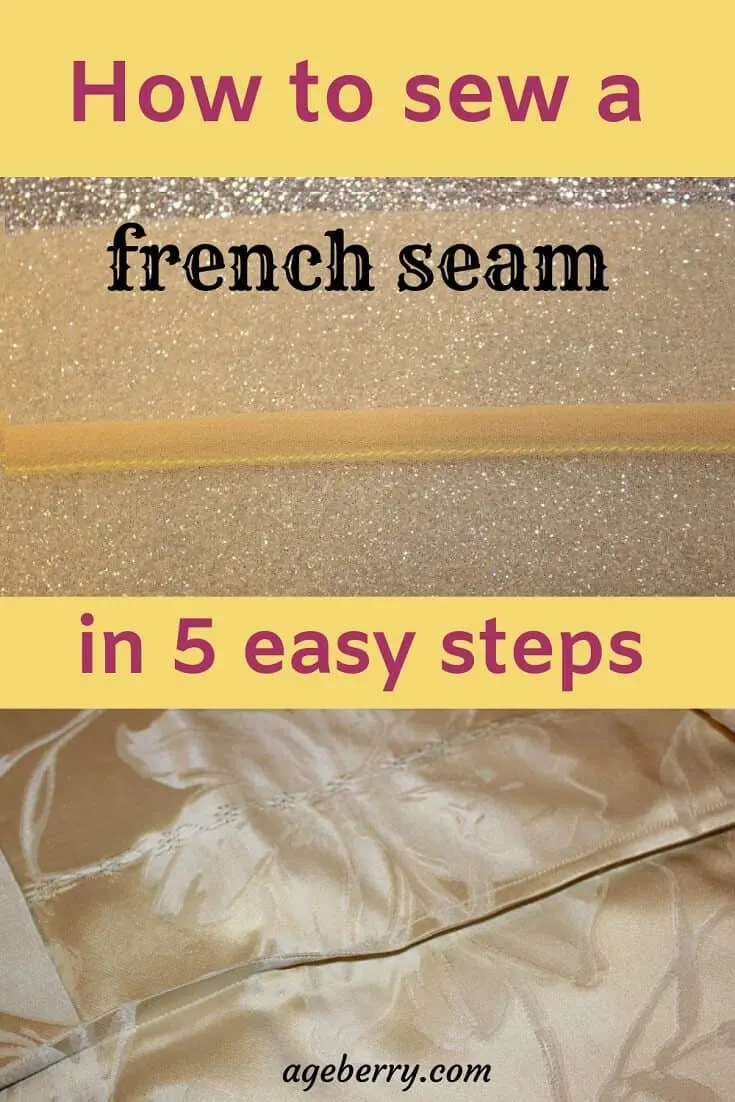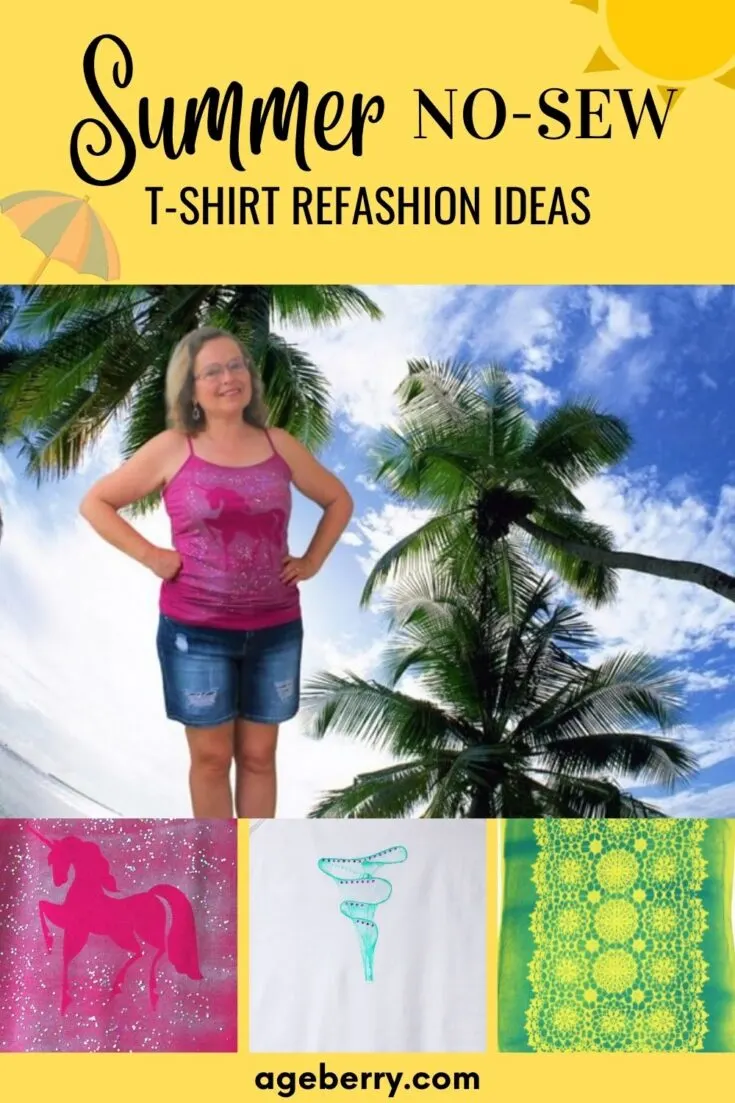 ---