A walking foot is a common and helpful tool that provides many benefits to sewists, but it usually doesn't come as one of the included accessories when you purchase a sewing machine. Since it's a relatively high additional cost, choosing the right walking foot attachment for your sewing machine is essential. In this buying guide, I'm going over what are the brands and types of walking foot attachments for different sewing machines to help you find the right one.
Sewing machines offer the ability to attach different foot attachments to assist you with various sewing projects and techniques.
Recently I published 2 tutorials on the walking presser foot: Walking Foot Attachment For A Sewing Machine and How To Use A Walking foot.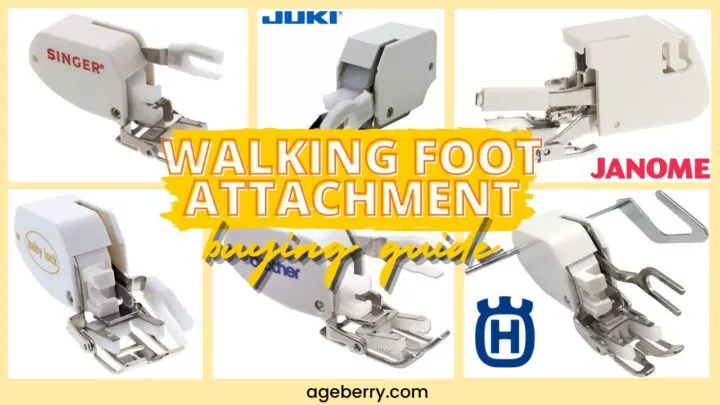 Now, I want to do a deeper dive into the walking foot attachment to guide you towards purchasing the walking foot that's compatible with YOUR sewing machine. That means you have to know your sewing machine's brand and model. Where do you find this info? Look behind your sewing machine – there is usually a tag that has this information.
Is there a universal walking foot for any machine? Will a Singer walking foot fit a Brother sewing machine? This post will cover all of that and much more!
Different types of walking feet
The variety of walking feet available for your sewing machine is practically endless. Even I (as a hobby sewist) have 4 different types at home. There are built-in ones and those you can attach and remove.
The most common type looks like this: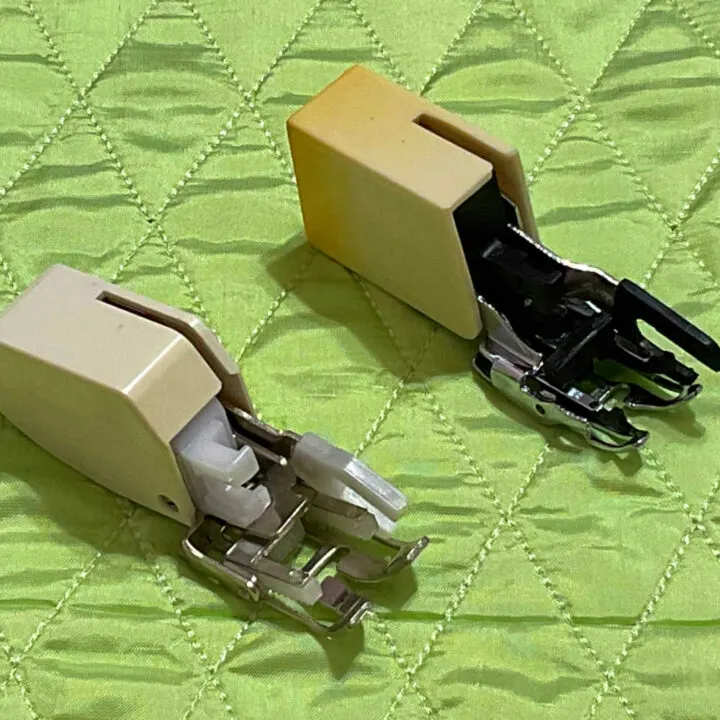 The newer models used for high-end machines are much bigger: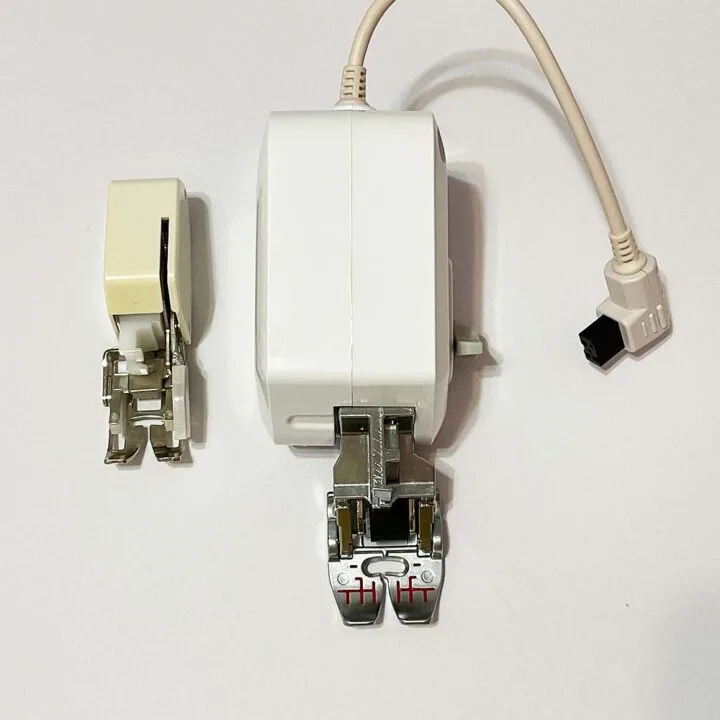 My favorite Janome 6600 machine has a built-in walking foot. The system is called AccuFeed.
I bought this machine because I wanted to sew leather. It has an AcuFeed fabric feeding system and I use it all the time.
This foot is excellent for preventing hard-to-feed materials, like leather or vinyl, and also stretchy fabrics, fabrics with a nap, and fur from slipping or puckering. The fabric is fed very well no matter how many layers you have or how thick.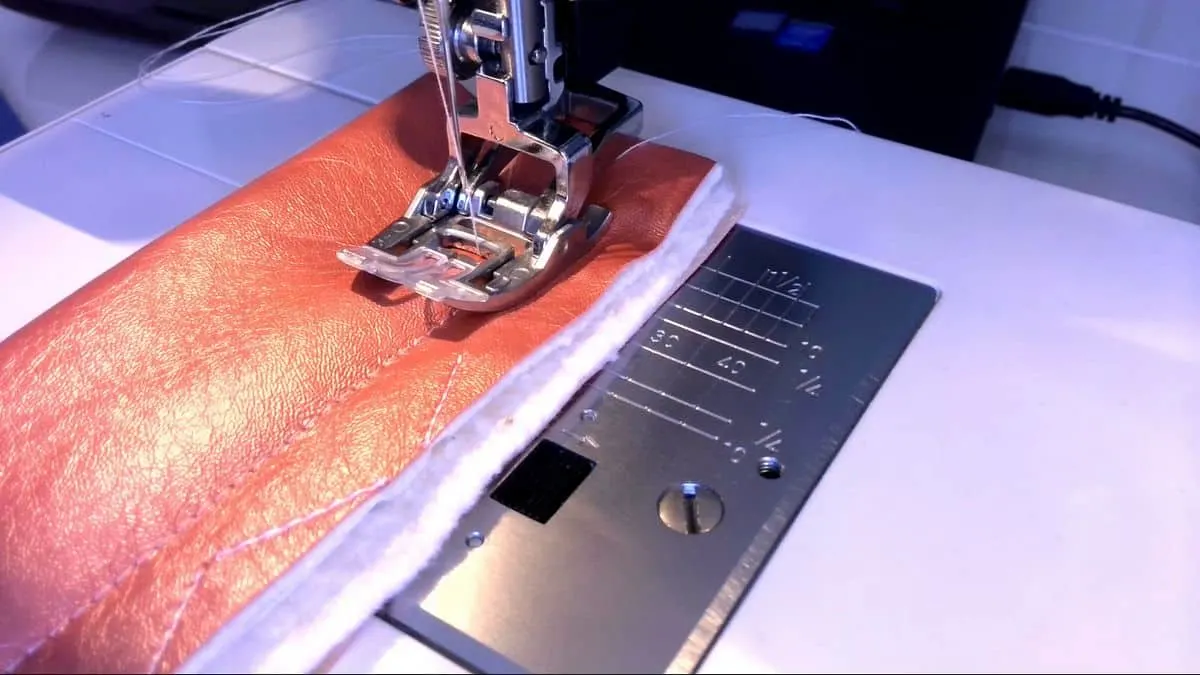 And there are of course many other types I don't have at home.
Can any sewing machine use a walking foot?
Thanks to the popularity of this presser foot, any modern sewing machine (not any vintage machine) can use a walking foot. However, not every sewing machine can use every brand or style of walking feet.
For example, my favorite Janome 6600 machine can't use the most common type because it has a built-in walking foot.
Can a walking foot fit any sewing machine?
I think almost every modern sewing machine has the ability to add some kind of walking feet. However, if you have an older machine, you might be out of luck. Some older sewing machines have a unique design style which makes it impossible to add one.
If you fall into this unfortunate place, I recommend looking at all the fabulous new machines that have much better walking foot options. You may love all their new features and be surprised at just how incredible they are!
Is there a universal walking foot?
No, there is no truly universal walking foot. It means that there is no walking foot that fits any sewing machine. But I have seen some sewing stores that sell an even feed foot that's labeled as a "universal walking foot" because it's suitable for many different brands of sewing machines.
Generic and brand name walking feet
As with many products, you can find a variety of walking foot manufacturers, from brand names for each sewing machine brand to generic options. Are generic items as good as brand name items?
When it comes to walking feet, generic ones might not last as long as brand-specific feet do. They probably have more plastic parts instead of the metal parts that brand-name equivalents have. That's why they are cheaper and not as sturdy.
When it comes to generic walking feet, you can find many options available. But I see that many people complain that generic feet break easily (especially the plastic parts) and generally don't work well.

I recommend that whenever possible, it's always best to locate brand-specific accessories for your machine to ensure you're getting the product that will not only work the best but also last the longest.
Low shank vs. high shank sewing machines
If you aren't familiar with low shank vs. high shank, we should cover that first. What is the shank? Well, the shank is the metal rod where the machine's presser foot attaches.
Most domestic, modern (and snap-on) machines have a low shank because these models have the largest number of presser feet available. They're great for beginners because these machines offer so much flexibility and will meet beginners' needs for a long time.
High-shank sewing machines tend to be higher-end sewing and embroidery combo machines.
Does it matter if you have a low shank or a high shank? Well, it matters in terms of how much your sewing machine costs, the number of available foot attachments, and how much (or how bulky) fabric you can sew. Your shank length also matters when you purchase presser feet.
Here are a few of the walking feet that I recommend to readers (and friends!):
Note: Some of the links on this page are affiliate links. This means I will receive a commission if you order a product through one of my links. I only recommend products I believe in and use myself.
Low Shank Walking Foot
A Singer brand low shank walking foot like this one works with many different low shank machine brands, including different models of:
Brother
Elna
Husqvarna Viking
Babylock
Bernina
Janome
Euro-Pro
New Home
Pfaff
Juki
Kenmore
Necchi
Simplicity
White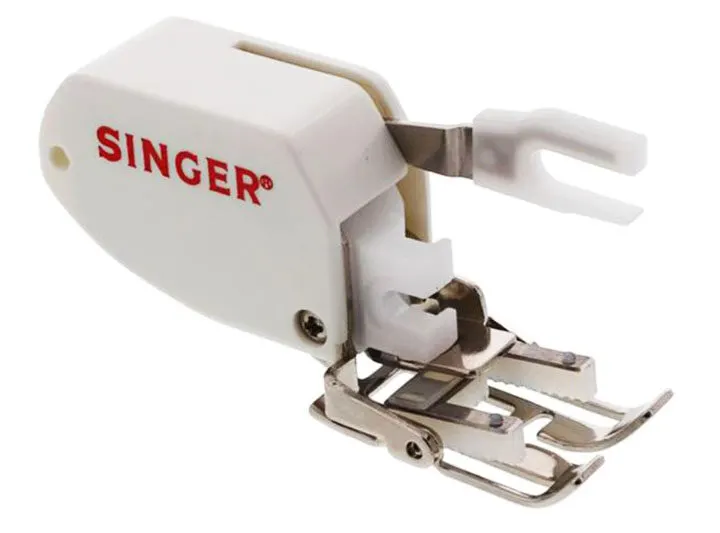 And it's a genuine Singer accessory designed to precisely fit SINGER M1, M2, and M3 Series, as well as SINGER C1, C2, C3, and C4 Series. If you have further questions about the compatibility of this walking foot, check the additional details listed on the product page.
This walking foot from Singer gets excellent reviews (more than 3000 great reviews), uses metal components, and fits many other sewing machine brands. Unfortunately, the Singer Even Feed/Walking foot does not have a place for a guide bar to attach which can be a big deal for some people.
High Shank Walking Foot
Janome makes this particular high shank walking foot for some models of Janome machines. It has 2 guide bars to attach so you can keep your stitches straight and a separate open toe sole.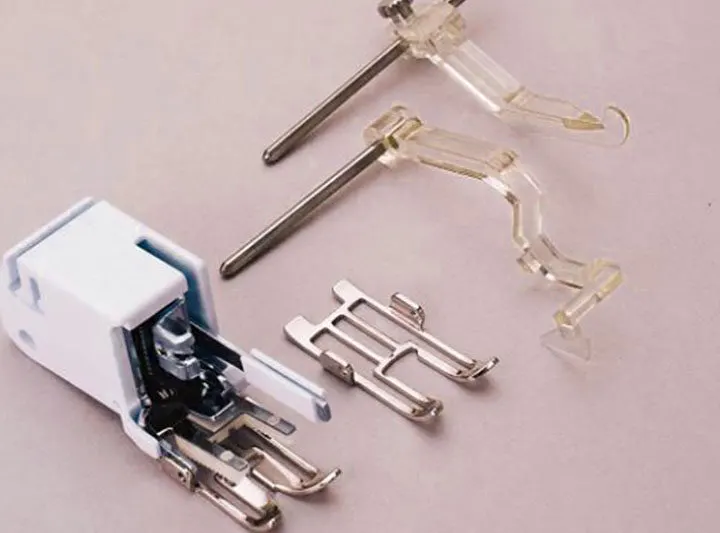 On the other hand, this Janome model from Sewing Machines Plus fits several different brands of straight stitch machines with high shank, including:
Baby Lock (Model BLQP)
Janome (1600 Models)
Juki (Models TL98Q and TL98E)
Brother (Models PQ1300 and PQ1500)
Pfaff Grand Quilter
Viking Mega Quilter
Walking Foot For Brother Sewing Machine
This walking foot model from Brother also claims to fit many low shank machines. Overall, it seems very well-made but it doesn't have a hole for a guide bar to attach.
Brother offers several walking feet which differ for the width of the feed dogs, shank height, etc. You should check your manual to find the correct walking foot to fit your machine.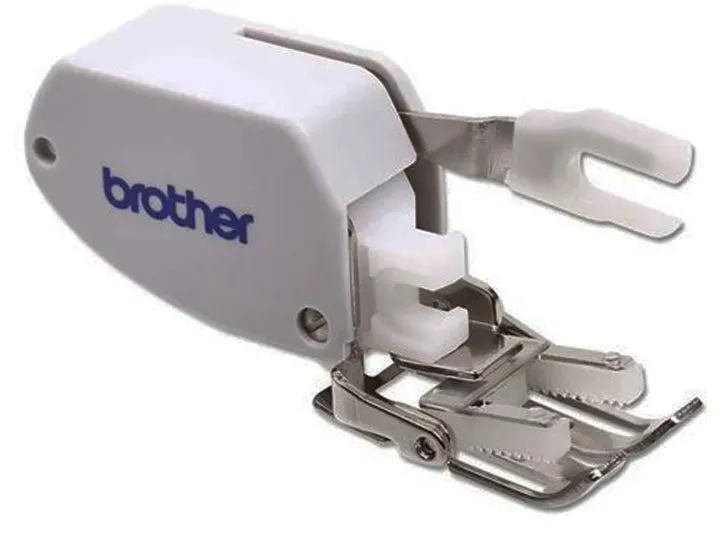 Janome Walking Foot
Janome also makes more than one type of walking foot. But they are not made to fit many brands – even not all Janome machines. Always check if it will work for you or not. This Janome walking foot will fit some Janome machines in addition to a few Juki, Necchi, and Singer models, and a quilting guide bar is included.
Some Janome machines like my Janome 6600 P have the brand's exclusive AccuFeed system for even feeding without the need to install and remove a walking foot.
Juki Walking Foot
Juki also makes a walking foot. Check its list of compatible models to make sure it fits your sewing machine.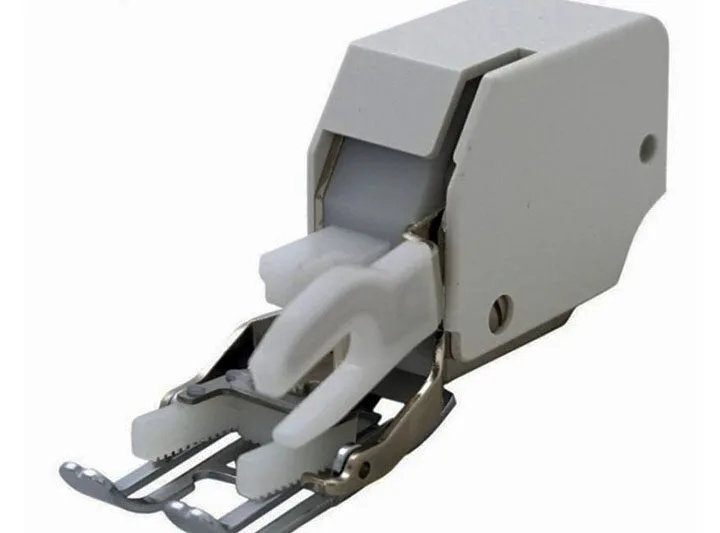 Husqvarna Walking Foot
This snap-on Husqvarna Interchangeable Walking Foot is designed for some Husqvarna machines and it's a very expensive foot. It has many metal components and comes with 2 metal guide bars and an additional sole.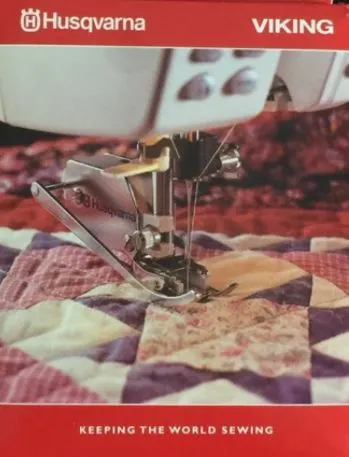 Babylock Walking Foot
This walking foot from Babylock is meant for use with specific Babylock brand machines. Please make sure you check the list of compatible models to confirm they will fit before you purchase it. It doesn't have a hole to insert a quilting bar.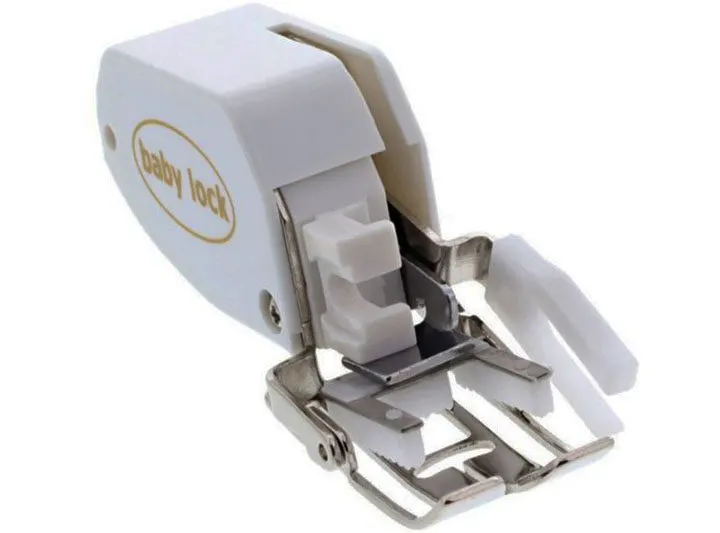 Bernina Three-Sole Walking Foot With Seam Guide
This walking foot from Bernina comes with three interchangeable soles and two quilting guides and it's also expensive. Make sure you verify that this walking foot is compatible with your machine because it may not fit some older Bernina models.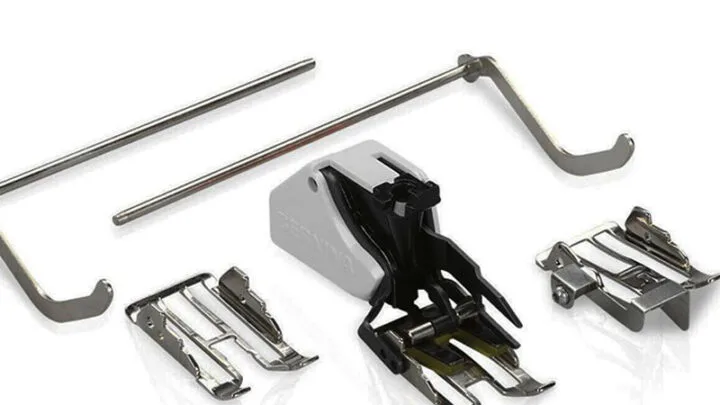 What is an open-toe walking foot?
The traditional walking foot attachment is a "closed toe" walking foot, and the name comes from a small strip of metal that extends between the two "toes" of the walking foot. Some of these (especially older versions) have an off-center strip, which makes it difficult to line things up appropriately while sewing.
By contrast, the "open toe" walking foot eliminates that metal strip and opens up the line of sight as you sew. There aren't any functional differences between the two versions, so I recommend buying the open-toe foot if you plan to make a purchase.
This open-toe even feed foot is a genuine Brother accessory and has many good reviews.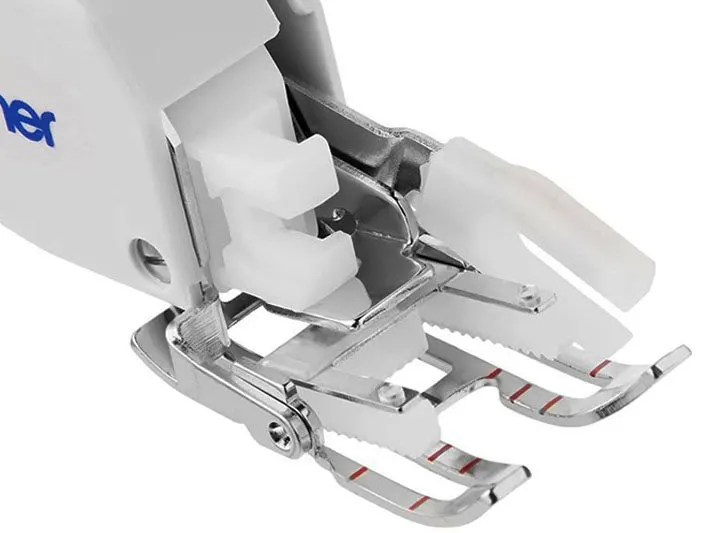 Know The Type Of Walking Feet You Need Before You Buy
A walking foot is a handy tool that makes a powerful, positive difference when sewing certain projects and types of fabrics. However, if you don't purchase the right tool for your machine, your (expensive) walking foot will be a complete waste of money.
Did you find this tutorial helpful? If so, save this pin (see below) on your sewing board so you can come to this tutorial later when you need this information on types of walking foot attachments for a sewing machine, and follow me on Pinterest for more tips, tutorials, and inspiration!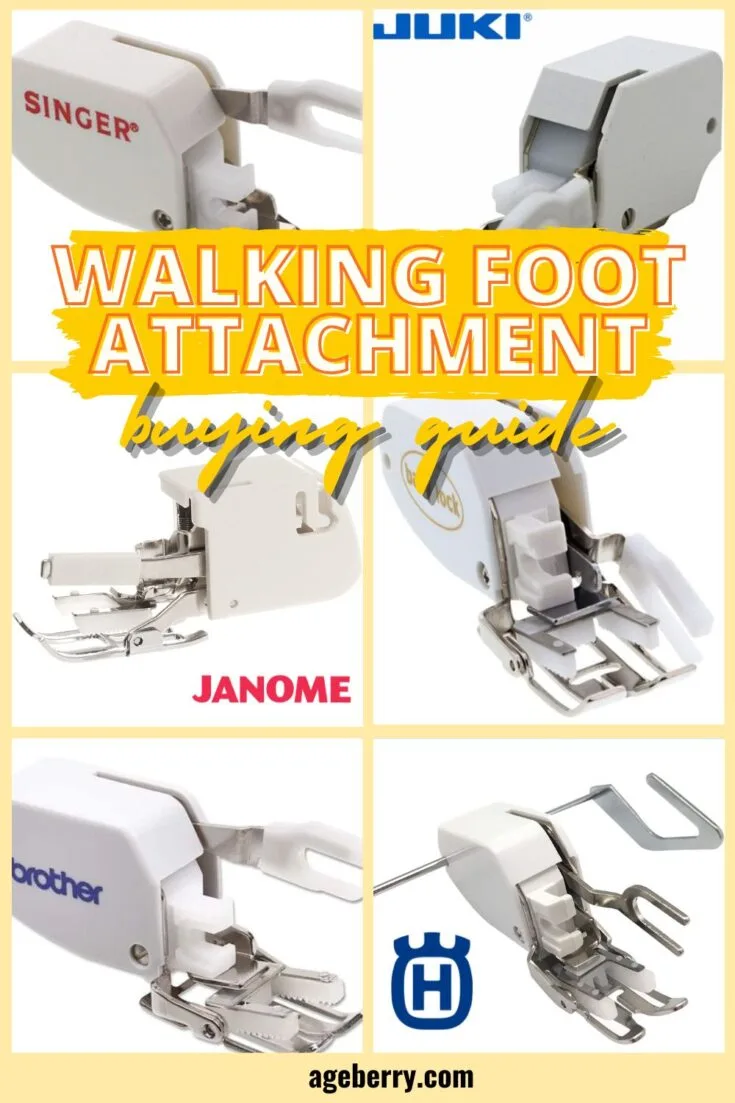 ---