How to sew a dress without a pattern
Do you want a new dress? Of course you want. Who doesn't? Why would I even ask? Well, you can sew one yourself even if till now all sewing you have done was putting on a button. I encourage you to give it a try. Not only it is fun, but it is also very easy. I guarantee that you will spend less time sewing it than going shopping for a new dress.
So, we are going to make something like these dresses below.
And images below show what dress we are going to make and how the dress looks on me (I am not a model obviously). I just want you to see what a piece of nice fabric and skillful hands can do.
Being comfortable and grabbing attention at the same time is no problem in this fluid one shoulder dress with an asymmetrical hem. The loose fit and an abstract pattern make it ideal for all figure types. I made it from airy high-quality pure silk fabric. The fabric is a work of art itself. My aim was to find a pattern that corresponds to the beauty of this fabric. I love finding new and interesting ways in sewing clothes. In our busy lives we are always after maximum effect for a minimum of work.
You only need to sew a few seams and your new dress will be ready in a flash.
Team it with high-heeled shoes for an elegant party outfit or with flats for a stroll through the town. I think you agree that the dress looks wonderfully feminine.
By the way, if you want to see a larger image just click on it and it will be open in a pop-out window.Save
Make sure that you have all you need to complete sewing of this dress and read through the instructions BEFORE you start so you have clear understanding what is going to happen.
So, for this project you will need
1.5 m (1.64 yards) of fabric (see recommended fabric below)
Thread matching fabric color and thickness (100% silk thread or Eloflex thread are ideal)
Sewing machine needle size 80/12
Contrast threads for basting
Sewing pins for silk fabric (very thin and sharp)
Some small washbowl for pre-washing the fabric
Sewing scissors
Ruler and measuring tape
Recommended fabric: lightweight woven fabric – silk charmeuse, silk chiffon, silk georgette, or stable silk or cotton jersey (but not very stretchy), have in mind that fabric with stripes and lines are not suitable.
Prepare the fabric before cutting it.
I highly advise you to pre-wash the entire piece of silk fabric before cutting it.
Fill a container with lukewarm water (30-35 °C, 86-95 °F). You can add to the water a few tablespoons of a distilled white vinegar or a few drops of a hair conditioner. Don't use your washing machine, most silk fabrics have to be hand washed. Of course, there are exceptions.
Gently push your fabric into the water and move it around a little so all the fabric is soaked.
Let it sit for 5 minutes or so.
Drain water, gently squeeze the fabric, put it on a towel and roll it up to remove water.
Air dry it, but not fully, it has to be a little damp. Don't place it to dry in direct sunlight or near heating elements. Machine drying is not recommended.
Make sure the piece of fabric is straight before cutting and square it if necessary; please refer to my article "How to cut fabric perfectly straight" for a short tutorial. Another article you may find useful, given the material we are using, is "How to cut chiffon".
Ironing silk is always a delicate work. Iron on low (while it is still damp) without steam on the wrong side of the fabric. Test your iron first on a small side piece of fabric. Don't slide the iron over the silk, or it may stretch the fabric or put it off-grain. Usually irons have special settings for silk but I found that the temperature of this setting is really very low. So I iron my silk fabric on wool setting and never burned even sheer chiffon.
Take only 3 of your body measurements and write them down on a piece of paper
Side to shoulder measurement
Using a flexible measuring tape start under the left armpit, go up to your right side neck point, wrap it around the neck and go back to the armpit ( on the backside ); basically this is a loop around your left shoulder. Horizontally the armpit point is located at the side seam, so it splits the front and back. And vertically it is located about a half-inch to an inch under the armpit. You don't want to measure it too low.
2. Bust
Fit the measuring tape around your body below the arm over the fullest part of the bust.
3. Length
Dress length at its shortest point depends on your height and body proportions but I suggest choose between 50cm and 55cm (or 20in and 22in). Measure from the armpit down.
Cutting out
You don't need to make a paper pattern. We will draw some lines right on the fabric and cut it.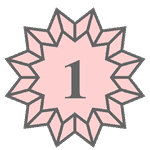 First cut a rectangle from the fabric.
The length of the rectangle is 120 cm (or 47 ¼ in) for all sizes.
The width has to be calculated.
We have to calculate the radius according to this formula:
R = side to shoulder measurement taken in step 1 divided by  π (π = 3.14) minus 3 cm.
So, the width of your rectangle should be like this
R+ 50cm – 55cm (it depends on your height) + 30cm (this 30cm should be added for all sizes)
Or if you like it in inches
R+ 20-22 in + 12 in (12 in should be added for all sizes)
So, in my case the width is 105 cm (yours should be somewhere around this number)
You have to cut fabric very straight and precise following the grain; I suggest use the "pull out thread" method to do it. If you are not sure how to do it sign up for my blog and you will get the tutorial "How to cut fabric perfectly straight".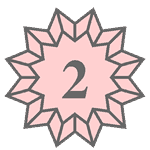 Fold the fabric in half crosswise right side in and put it on the table as shown on this image.
In the upper right corner draw a curve line between points 1 and 2 with the R (radius you calculated according to your measurement).
From upper left corner measure 30 cm (12 in) to the right (point 3) and connect this point with the point 4 in down left corner.
So, these are your cutting lines.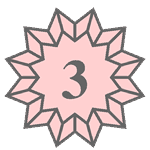 But we have to draw one more line where you will make your side seam later on.
For this make a line from point 2 down perpendicular to the fold (point 5). The length of this line is equal your bust length divided by 2 plus 2 cm (3/4 in)
Bust/2 + 2cm (3/4 in)
From down left corner measure 30 cm (12 in) to the right and put point 6. Connect points 5 and 6 with a marker. This will be your side seam.
Now cut the fabric using very sharp scissors.
Cut also a bias strip for finishing the neck-shoulder edge. The length of the bias strip is equal your side to shoulder measurement (you took in step 1 above) minus 2-4 cm ( if you fabric is very stretchy on the bias, then take 4 cm out, if it is not very stretchy, then take 2 cm out). The width of the bias strip is 4 cm (1 5/8 in) including allowance 1 cm (3/8 in)
Costruction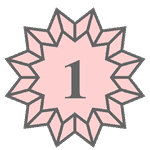 Stitch shoulder seams, neaten them together with a zigzag stitch or a serger, and press to one side.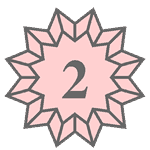 Make a narrow hem along all straight edges. I am not using here this method but I have also made a "Narrow Hem Tutorial" that might be interesting to check out.
For this turn under and baste the raw edges (1 cm or 3/8 in) to the wrong side of the fabric, press well.
Fold back another 1 cm (3/8 in) all around and baste with different color thread, so that the raw edge is enclosed. Press well again.
You may have a problem finishing the corners. I made a separate tutorial how to finish corners "How to easily finish outside corners (especially acute)". Topstitch over the folded edges with a straight stitch setting of your sewing machine. Press.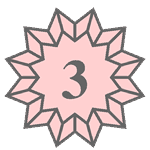 Turn the dress right side out and make the side seam over the marked line (the dashed line on the image above). You have to secure stitches very well both in the beginning and in the end of the seam.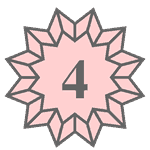 Now finish the neck-shoulder edge.
To achieve this stitch both ends of the bias strip together, press the seams open. Fold the bias strip lengthwise and press, right side facing up. Pin folded bias strip to the garment edge. Make sure you don't stretch the garment edge. Stitch 1 cm (3/8 in) from the edge. Trim seam allowances to a width of 5 mm (3/16 in). Turn strip to inside, baste it, topstitch 7 mm (1/4 in) from the edge and press.
Please, leave a comment below. Did I inspire you to make the dress like this? Do you have any questions? Do you want to try to sew it yourself?