In all my years of sewing, I'd never worked with a stretchable thread for a regular sewing machine, but it was recommended in a BurdaStyle sewing challenge I recently took: Sew-Along: Knit Maxi Dress with Meg Healy.
Yes, I used a stretchy thread before (it's called wooly nylon) but it can be used only in the upper and lower loopers of my serger for seams, rolled hems, and edges.
So, I bought this stretchable thread for a regular sewing machine called Eloflex (from Coats) right away and started to sew a dress from Burda Style magazine ( 04/2017) Meg Healy had recommended. Here is my review of this wonderful thread.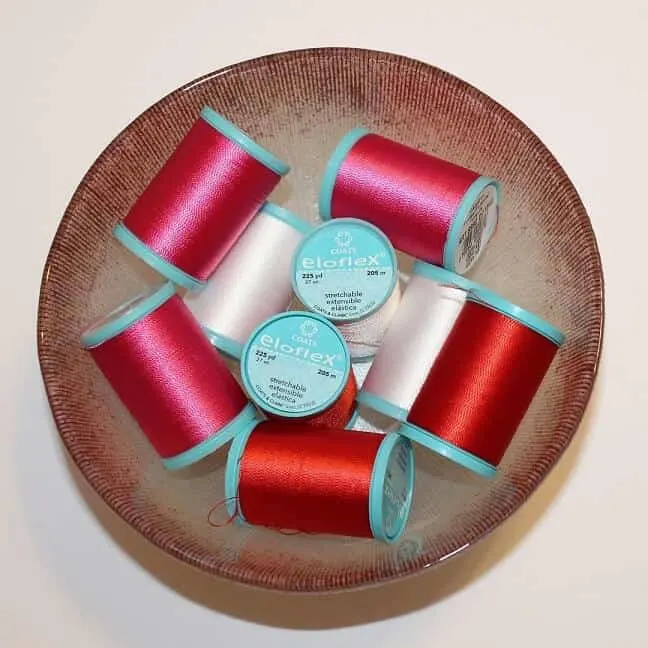 ✅ Related tutorial: Stretch thread for sewing
What do I like about this Eloflex thread?
The first obvious plus is that the thread can be used in a regular sewing machine with just a regular straight stitch function. Special stitches (like a small zigzag) or a serger are not required to sew knits or stretchy woven fabric with elastane. Just wind the bobbin with Eloflex thread and use the thread both in the needle and the bobbin to sew stretchy fabric.
I tested it with a few different fabrics: woven cotton with elastane, woven natural silk with elastane, and knit 100% cotton. It works like a charm.
Stretch stitches of your sewing machine can be used with Eloflex also, by the way. It actually makes the seams even stronger and improves the recovery of the fabric after it was stretched.
Below there are images of fabrics I tried to sew with Eloflex thread.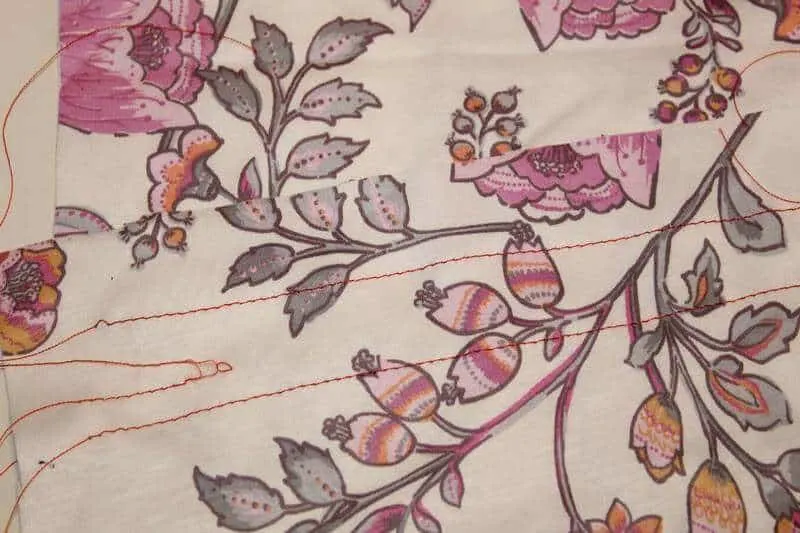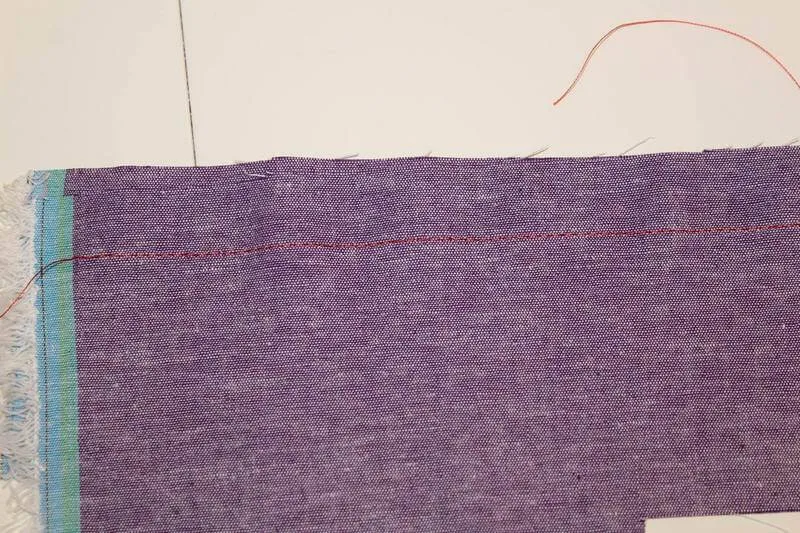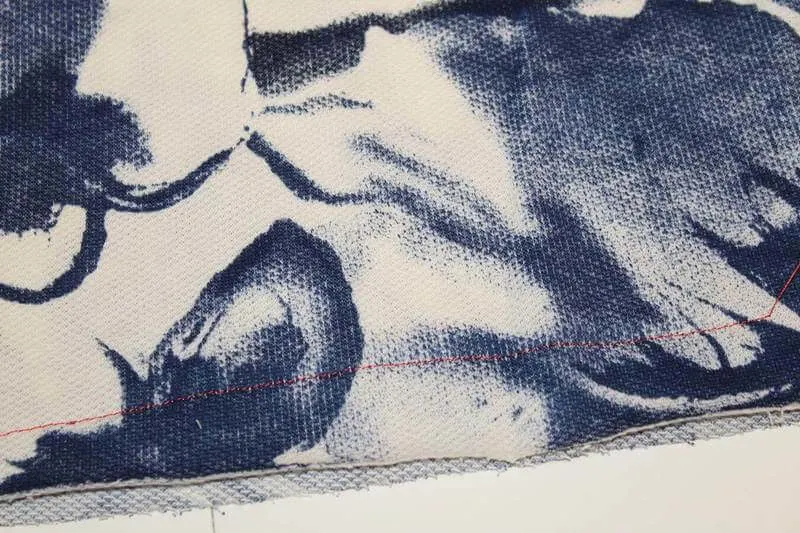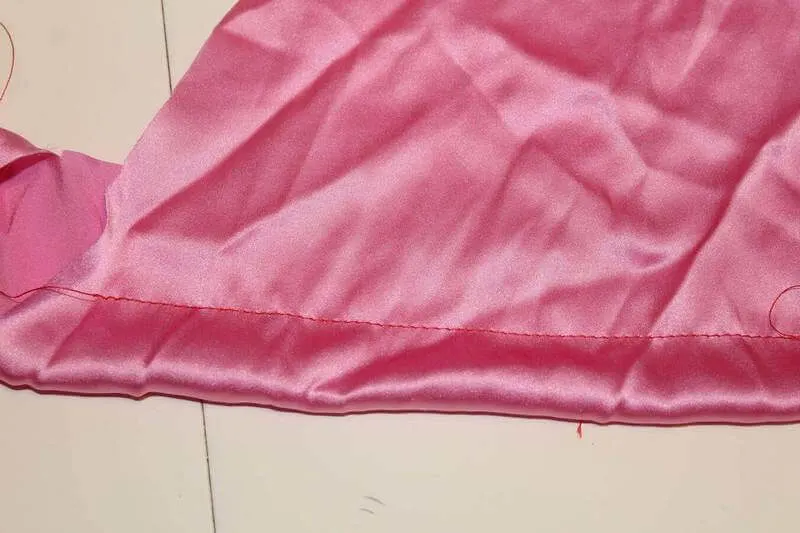 Eloflex thread is quite strong and it expands with the fabric so seams on those fabrics I used don't pop out when stretched. I haven't had any breakage, despite giving it a sharp tug a few times, just to test it.
The thread has a nice sheen and the variety of colors is great.
It has quite a useful latch to hold the thread in place when in storage so it will not mix with other threads in my sewing box and make a mess.
The thread is very smooth. It has no unevenness or weak areas and is quite durable.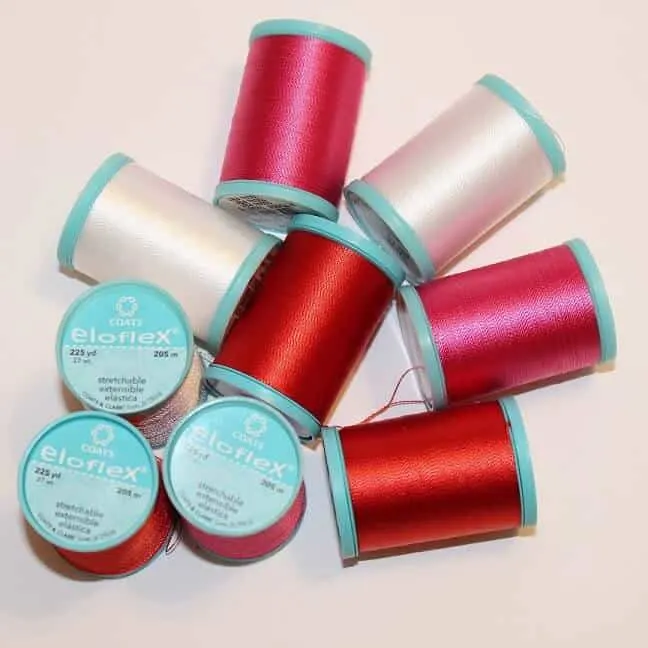 What I don't like about the Eloflex thread
I noticed also a few things that I don't like about this thread. Well, nothing is perfect, right? And if you know some cons that I discovered you will be just more careful in using the thread.
The thread didn't work well with very stretchy knits. Yes, it is strong and stretches quite well, but up to a point.
I made this maxi dress from Meg's tutorial and wore it twice and a few seams have the popped-out thread already.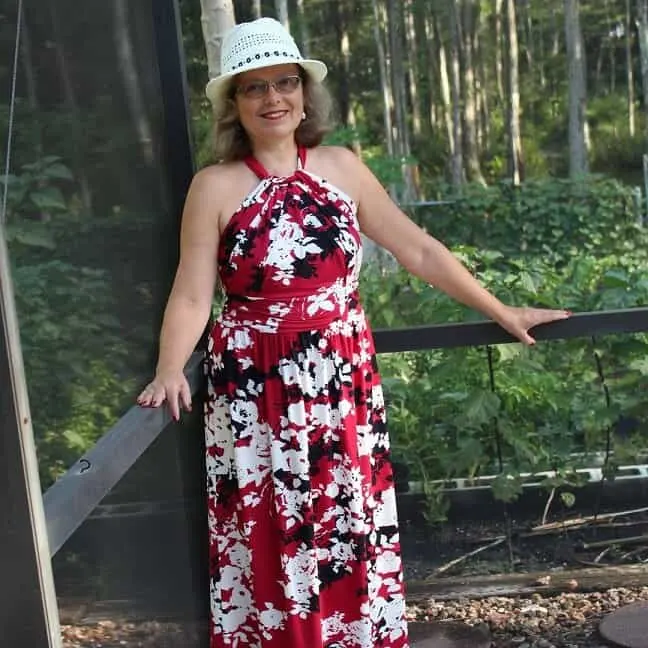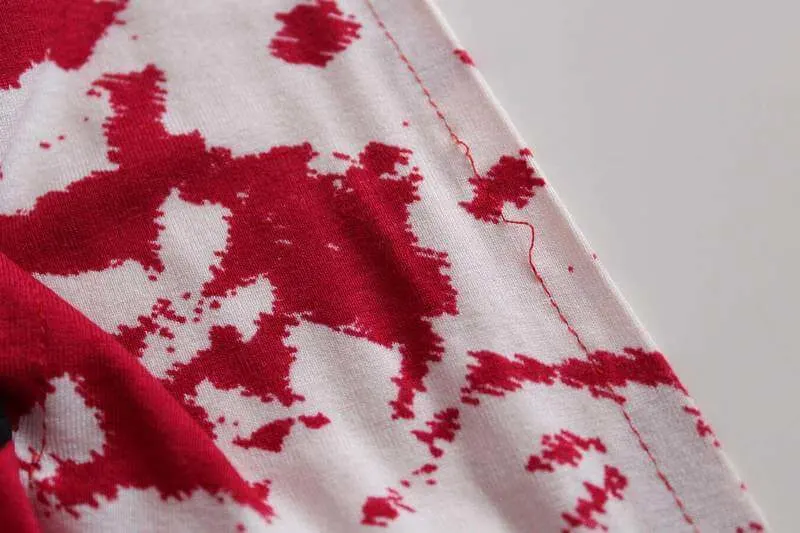 When I was sewing the dress using a very stretchy viscose fabric with Eloflex thread my Janome Memory Craft 6600 (which is an extremely nice sewing machine) couldn't handle it properly. I suppose to use a ballpoint (or stretch, jersey) needle for sewing stretchy fabric. My machine completely refused to sew the Eloflex thread with ballpoint needles, and I tried 3 different kinds and brands. It is quite surprising because other people who have sewn with Eloflex thread used ballpoint or stretch needles.
✅ Related tutorial: The best sewing machine for advanced sewists
The thread kept fraying in my sewing machine and then missing stitches. Bunching happened and I needed to rethread. I never could use Eloflex thread with the ball point needles on my Janome. So I tried just regular needles 80/12 and 90/14 which handled it beautifully. And I didn't have any problems sewing except having small holes in my knits which is not really good.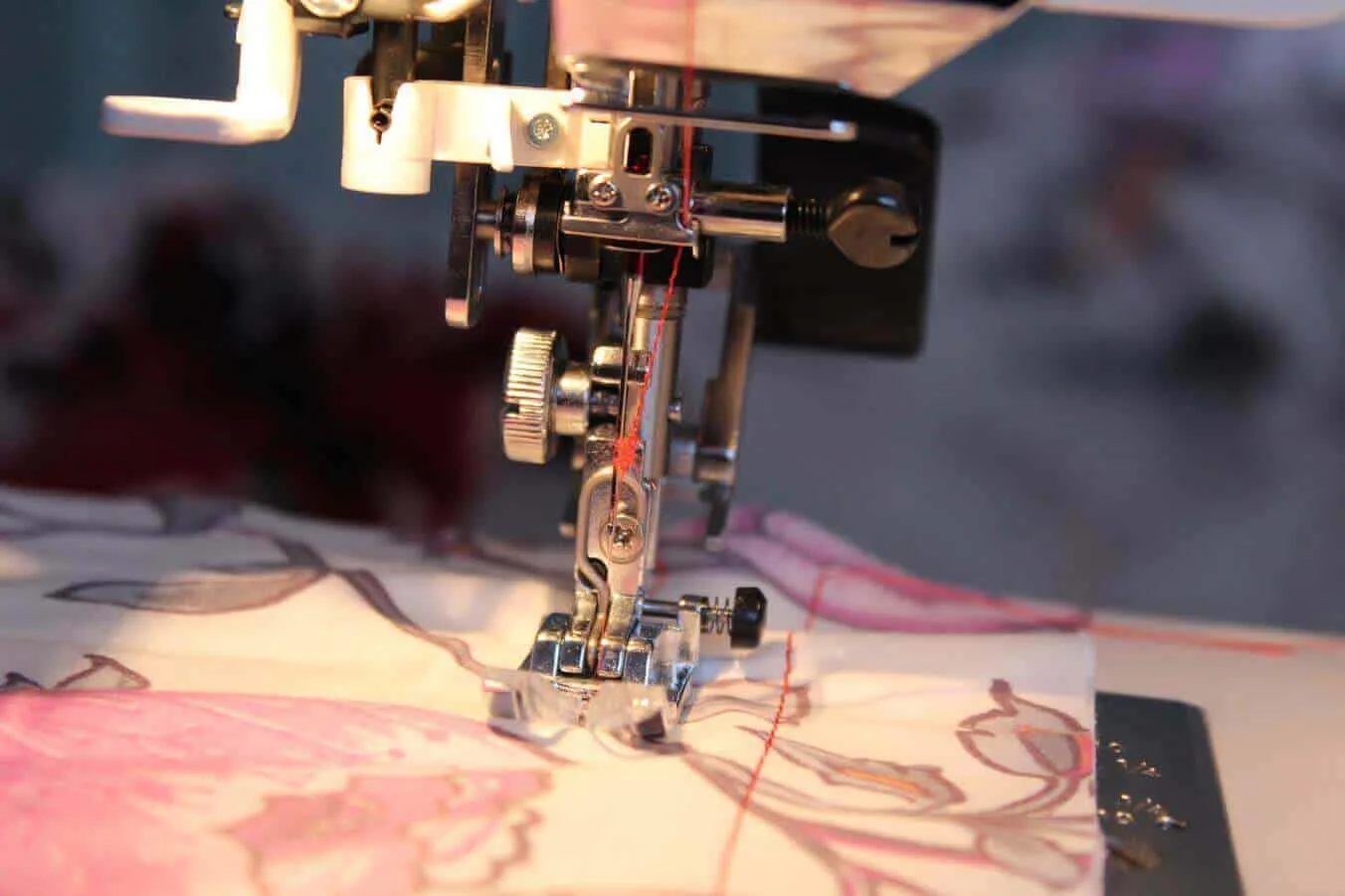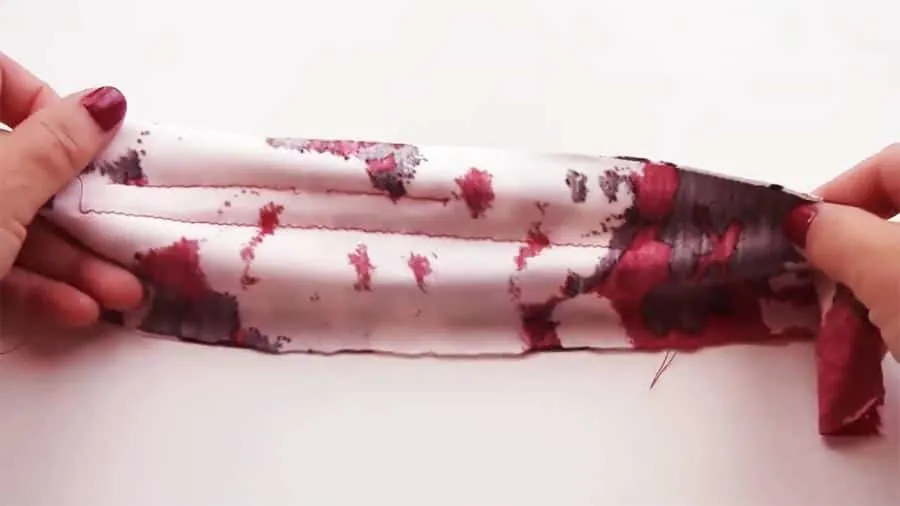 ✅ Related tutorial: Sewing thread types and uses
Conclusion
This Eloflex thread from Coats is a very nice innovation in sewing stretchy fabric. Use it where appropriate – and you will love it.
Note: Some of the links on this page are affiliate links. This means I will receive a commission if you order a product through one of my links. I only recommend products I believe in and use myself.
Where to buy Eloflex thread?
Joann Fabrics has it but when I went there to buy the thread they were out of stock. So I bought it online. I had a good experience buying from Amazon. They have the best selection, price, and customer service is pretty good. So you can buy Eloflex here online too.
Did you find this tutorial helpful? If so, save this pin (see below) on your sewing board so you can come to this tutorial later when you are ready to use the Eloflex thread, and follow me on Pinterest for more tips, tutorials, and inspiration!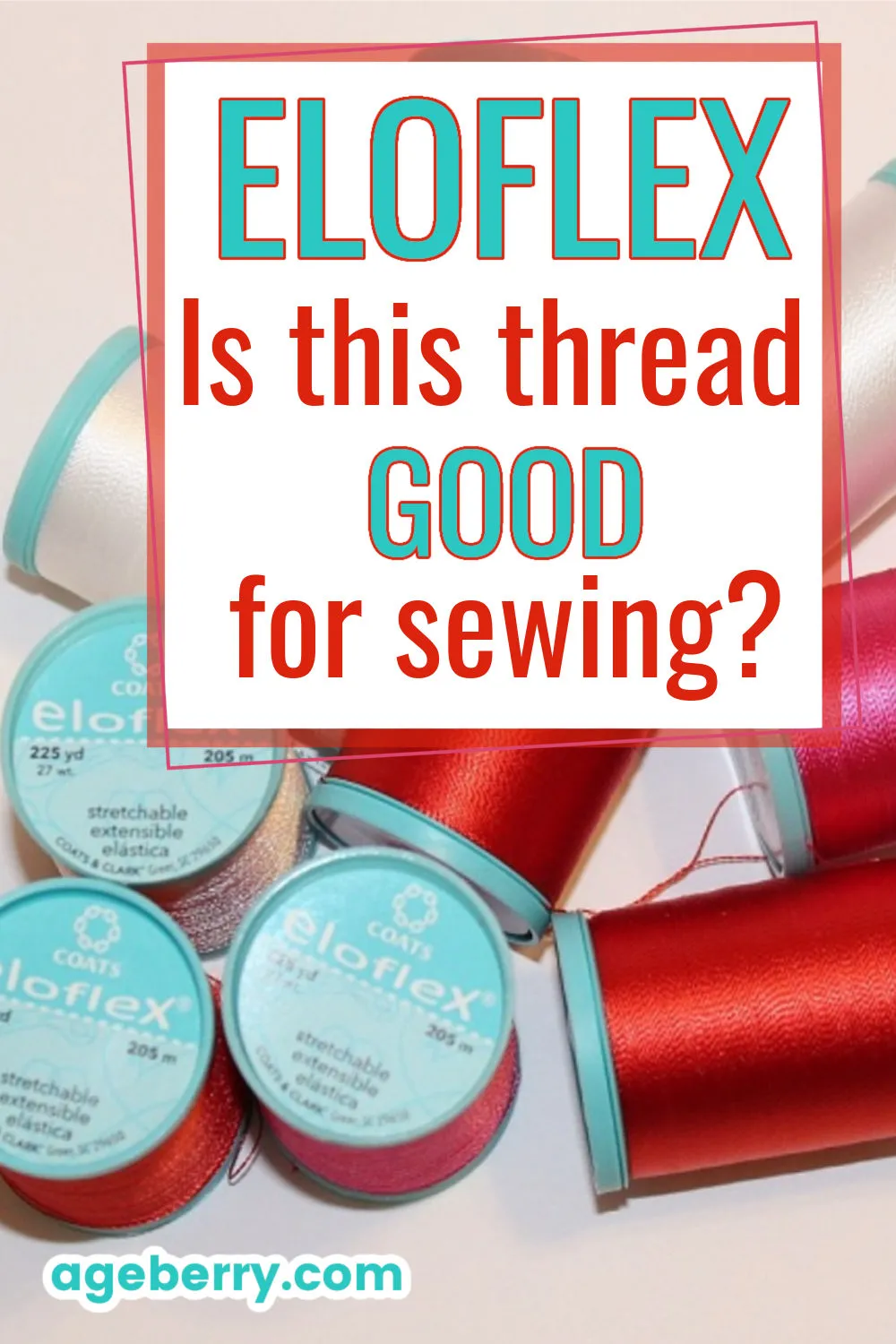 Like sewing tips? I have other popular tutorials on my site that might be interesting for you. Check them out below.
---