There are plenty of wrap skirt sewing patterns and tutorials available online. In this article, we'll take a look at 25 of the best wrap skirt patterns and tutorials that you can try out.
Now, you might be thinking: "A wrap skirt? That sounds complicated. I'll just stick to my trusty elastic waistband skirts. Why would I go through all that trouble when I could just buy one?" But let me tell you, my friends, sewing a wrap skirt is easier than you think.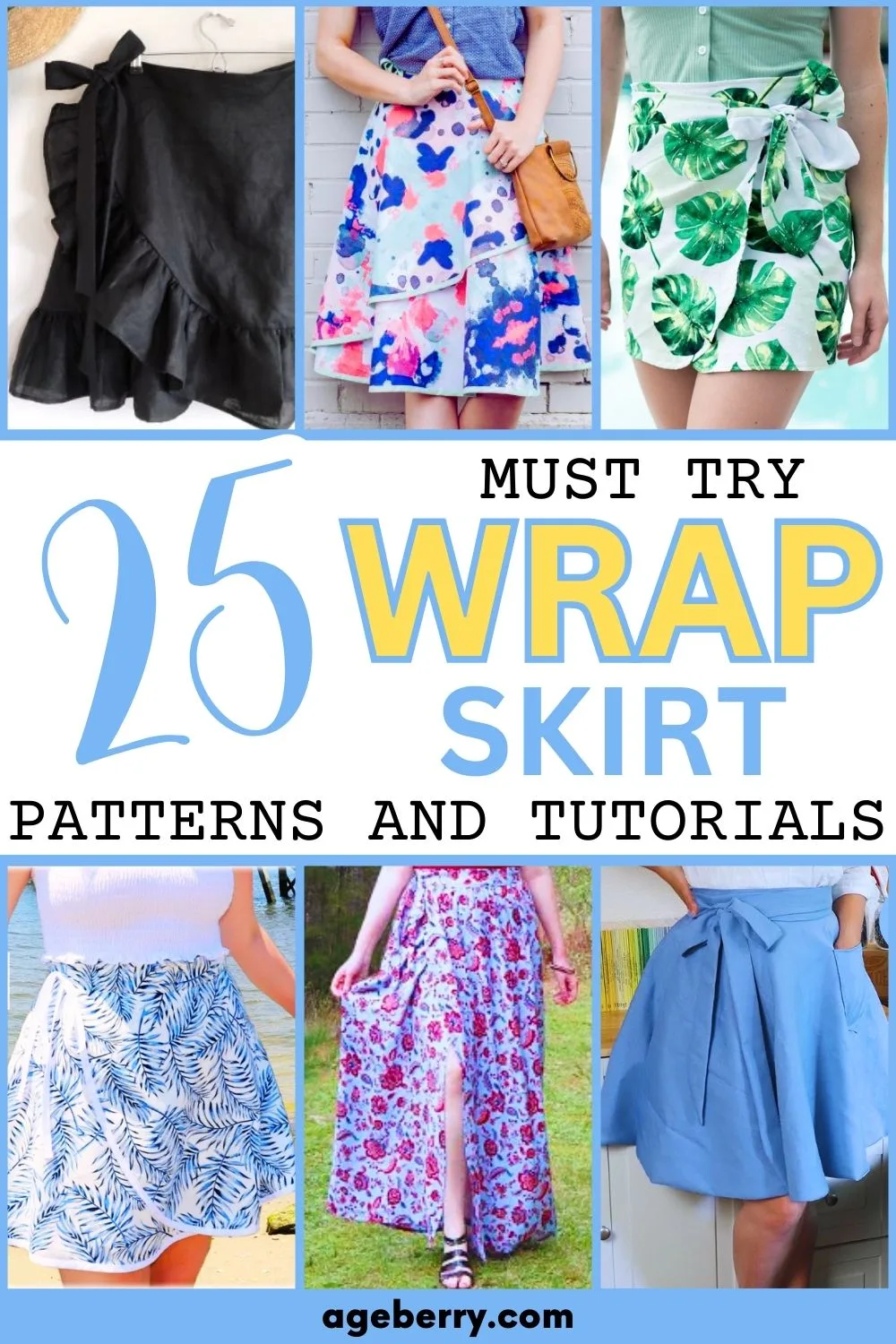 Sewing your own clothes allows you to have complete control over the fabric, fit, and style of the garment. You can choose the exact type of fabric you want, whether it's lightweight cotton for a summer skirt or cozy wool for a winter skirt. You can also customize the fit to your exact measurements, ensuring that the skirt fits you perfectly and flatters your body type.
Another reason why someone might choose to sew a wrap skirt is that it can be a more sustainable and eco-friendly option. By making your own clothes, you can reduce your reliance on fast fashion and the negative environmental impact that it can have. You can also choose to use eco-friendly fabrics and materials, such as organic cotton or recycled polyester, to minimize your impact on the environment.
✅ Related article: Organic cotton benefits: Interview with an organic fabric store owner
Moreover, sewing your own clothes is a fun and rewarding hobby. It can be a great way to de-stress and unwind. Plus, there's something really special about wearing a garment that you made yourself – it's a true expression of your style and creativity.
And guess what, wrap skirts are actually a great sewing project for beginners. They're simple, versatile, and don't require a lot of fabric. Plus, once you get the hang of it, you can customize it to your personal style and preferences.
Wrap skirts have been around for ages, and for good reason. They're flattering on all body types and can be dressed up or down so you'll feel confident and stylish no matter where you go. Plus, they're perfect for those hot summer days when you want to stay cool and comfortable.
And yes, wrap skirts are definitely in fashion right now. They've been spotted on runways and in street-style looks all over the world. You can wear them to work, to brunch, to a night out with friends, or even to the beach.
What Is A Wrap Skirt?
This style of skirt avoids the use of zippers or buttons that you often find on skirts because it opens up completely and wraps around the body before tying at the waist.
There are many different comfortable and flattering variations on the wrap design; skirts can be short, long, or midi, asymmetrical, ruffled, sarong, and more!
Why Are Wrap Skirts A Popular Sewing Project?
While sewing other skirt types can be more challenging, wrap skirts are quick and easy to make (in an afternoon!) and they only require basic sewing skills. With this simple design, you don't need to worry about fitting, or inserting a zipper, or making a waistband.
They are comfortable for all body types, and easy to adjust for any sizing changes (ex: losing or gaining weight).
Wrap Skirt Variation Ideas
Before we jump into today's list of free wrap skirt tutorials (and free patterns), there are a few possible variations to mention. In case you thought the wrap skirt wasn't versatile enough, you can also:
Add an optional button and buttonhole to the waistband for a closure that's even more secure.
Make it reversible! For example, if you want to use a floral fabric pattern on one side, you may choose to use a solid (but coordinating) color on the reverse side.
Give the hem a little flair by adding ruffles to the hem, fashionable trims, a strip of piping, etc.
25 Wrap Skirt Sewing Patterns And Tutorials
I've rounded up a variety of wrap skirt patterns and styles to make sure there's something for everyone.
Wrap skirts are some of the easiest sewing projects so that even the newest sewists can feel successful and gain experience. If you've been wanting to make a wrap skirt yourself, I hope you find a tutorial on this list that gives you the design you want.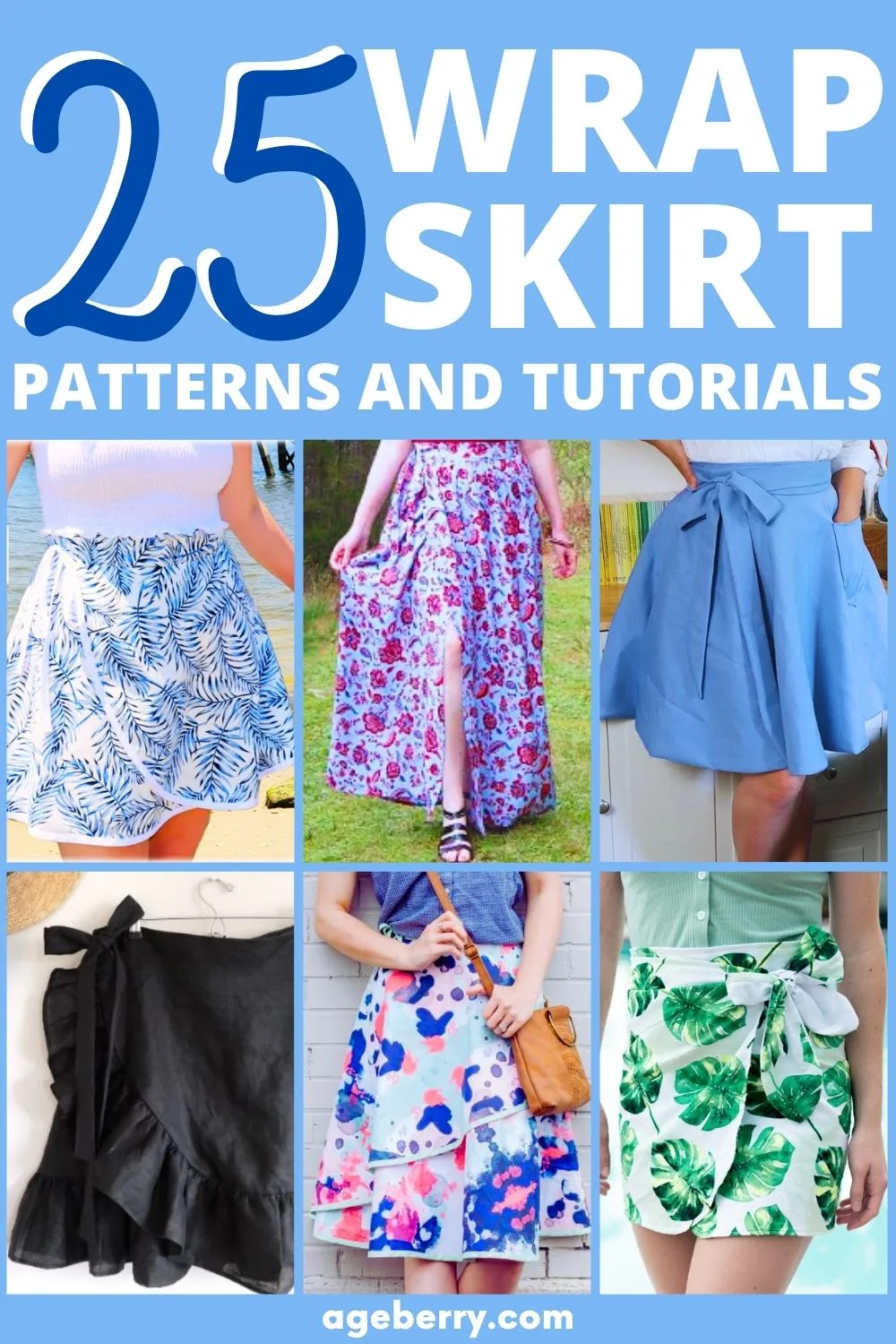 If you want to keep the sewing momentum going, I've got another tutorial you won't want to miss. Check out my step-by-step guide on how to make a half-circle skirt with an elastic waist without a pattern. It's another fun and easy sewing project that you can tackle on your own, and you'll be amazed at how versatile and flattering this style can be.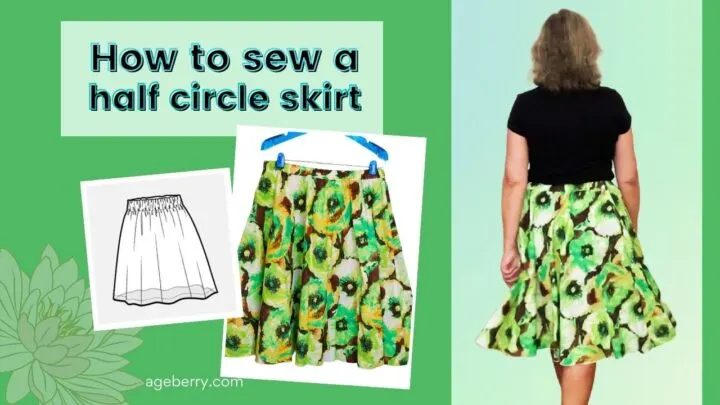 ---