We live in the age of the computer, so it is no wonder that modern sewing machines are often computerized. Not all, in fact there are a number of mechanical sewing machines on the market, some very good ( Best Mechanical Sewing Machine For Your Needs In 2023). But a purely mechanical machine will never reach the versatility of a computerized one. Want hundreds of stitches? A mechanical machine will give you 5, 10, 20 at best. A computerized one can give you hundreds, and can add monogramming on top of that.
On the other hand, a home embroidery machine is always a computer controlled machine. The computer reads an embroidery design and commands the movement of the needle and the embroidery hoop accordingly to recreate the design on fabric. The embroidery design is nothing more than a computer file, either already resident inside the machine itself (in local memory) or brought from outside on a disk, USB stick, or transferred via WiFi or USB from an external computer.
And here is the catch: in order to store, organize, preview, transfer these designs one needs an external computer. The purpose of this article is to investigate what kind of computer we need. Do we need a top of the line, ultra fast, extra performant and extra expensive machine, or can we make do with a slower, older, cheaper computer? What budget do we need for such a computer?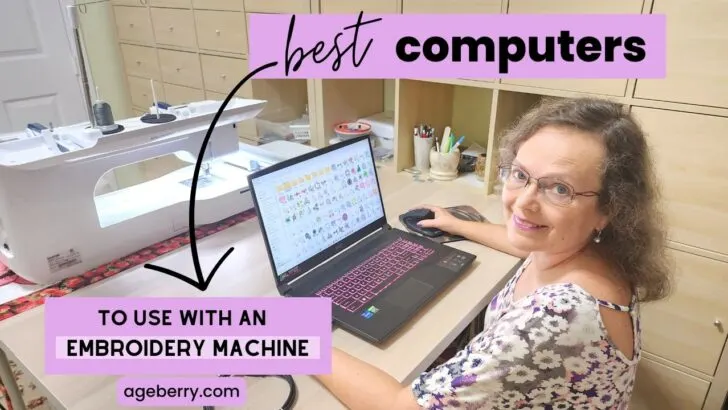 Note: models, prices and availability of computers vary greatly from region to region. The examples in this article are from the US market.
How Are Embroidery Designs Made Available?
Embroidery designs used to be distributed on floppy disks many years ago, then when technology advanced they appeared on CDs and DVDs. At the time a floppy disk and / or a DVD reader were standard equipment on most personal computers.
Nowadays designs are most often downloaded over the Internet or they are sold on USB memory sticks. But no matter how they are sold, the bottom line is the same: you will need a computer and dedicated software to store the design, then to transfer it to your embroidery machine.
What Kind Of Computer Do I Need To Organize My Designs?
I recommend using a Windows computer. Microsoft Windows is by far the most common operating system for home, with over 80% of home computers using a version of Windows.
Mac and Linux are also popular operating systems but I personally find Linux too cryptic for me (do I really need to know details about networking, devices, kernel, etc?) and frankly Macs are a tad too expensive for my taste.
However, this doesn't mean that you have to choose a Windows computer if you prefer Mac. Some embroidery programs (but not many) are perfectly compatible with Mac and can be set up easily. The decision between Windows and Mac should come down to personal preference and whichever system best suits your workflow.
Do I Need A Laptop Or A Desktop Computer?
I suspect most of us already have a desktop computer at home, and that can certainly be used. It has a large, comfortable keyboard. It has a large screen. It is fast. The mouse is comfortable and the computer has its designated place in the office space.
But my preference is to use a laptop computer because they are easy to set up, they do not take much space when not in use (and we all know the sewing room is a busy place) and you can take them with you if you go on a trip, to visit friends or relatives, for a sewing course, or simply meeting friends to exchange ideas.
And you know what else? The laptop is mine, and I can have it whenever, wherever. I know, sharing is good. But sharing my sewing tools? Not so good 😀!
Do You Need An Extra Performant Computer To Store Your Embroidery Designs?
No, you do not. In fact, any computer that runs a version of Windows 10 or later is good enough. The computer that I use the most to access my embroidery designs is my trusty HP presented in this image which I bought on sale for about $450.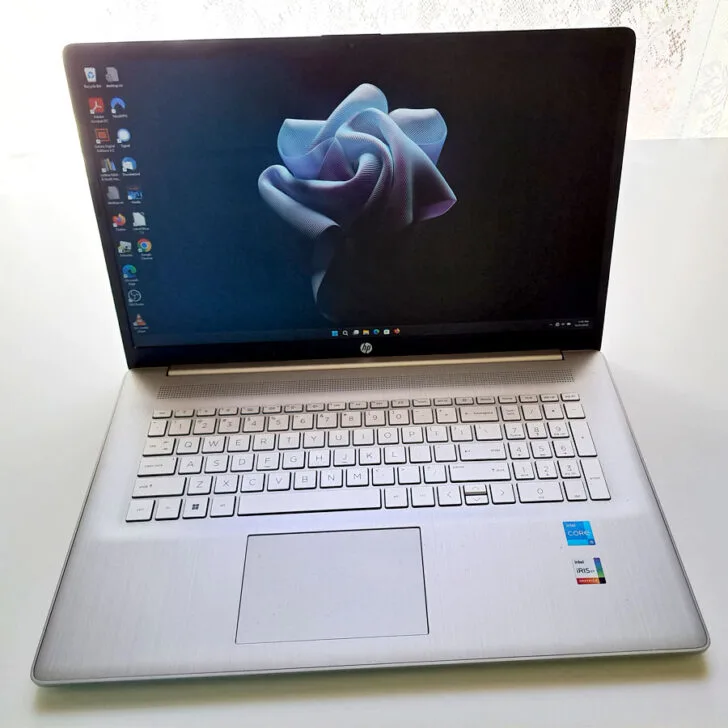 Note: Some of the links on this page are affiliate links. This means I will receive a commission if you order a product through one of my links. I only recommend products I believe in and use myself.
Since computers are quickly replaced with newer versions the closest equivalent I found is this one: HP 17.3″ Full HD Screen Laptop
Is It Desirable To Have A Top Of The Line Computer For Your Embroidery Stuff?
Well, not really. If all you do is store, view and transfer the designs (to and from your embroidery machine), then you will not see any real improvement between a middle-of-the-road machine and a top-of-the-line one.
If on the other hand, your son will "borrow" the computer to play the latest Minecraft game (or whatever else is hot nowadays), then yes, you absolutely need a performant machine like the one below:
MSI Flagship GE76 Raider Gaming Laptop
Ok, Then What Exactly Should I Look For In My Computer?
My recommendations are as follows:
A processor with a CPU mark of at least 6000. I am using this web site to assess the CPU performance.
8Gb of RAM memory or more
A reasonable number of USB 3.0 ports (3+)
An SSD (Solid State Drive) hard drive 256Gb or bigger. I prefer 512Gb myself.
17" screen (I find smaller screens difficult to read)
At least 1600×900 screen resolution, 1920×1200 preferable.
RAM, or Random Access Memory, is an essential part of any computer system. It is a type of temporary memory that lets users store information and data while they are working on their computers. This type of memory allows users to multitask and run multiple programs simultaneously without having to close other applications in order to open new ones. The more RAM your computer has, the quicker it can process certain commands which will speed up performance considerably and remove any slow processing speeds. The more RAM you have on your computer, the better you can optimize your experience as a user.
I recommend at least 8Gb of RAM because modern programs tend to use more and more memory. The computer will function with a smaller memory but it will be slower; in general, the more memory the machine has, the faster it will work.
I recommend the SSD disk (Solid State Drive as opposed to the classic magnetic disk) because, again, of speed. An SSD device is on average 10 to 15 times faster than a regular magnetic hard drive. You will immediately notice that the boot sequence of your computer equipped with an SSD is, say, 20 seconds as opposed to 2 or 3 minutes for a regular hard drive. For a more in-depth discussion of the issue please refer to this article from Intel (chip manufacturer company): SSD vs. Hard Drive
A computer you use with your embroidery machine should have a larger screen – at least 17". Not only is it much easier to view and read whatever is on the screen, but you can also get an easy overview of all the designs available for you to embroider. Anything below 17″ can be tricky to use if you're trying to browse through and examine embroidery designs. With a smaller screen, the details get muddled up, making it harder to distinguish between different colors and styles.
When looking for a suitable computer to use with your embroidery machine, it's important to consider the number of USB 3.0 ports it contains. Ideally, you should look for computers that provide three or more ports in order to ensure that all your peripherals are properly connected when you're working on a project. It also eliminates the risk of having to unplug one device in order to plug in another.
Also, consider an anti-glare display which can reduce the amount of reflective light on your screen that causes eye strain. This will let you see colors accurately and clearly when choosing embroidery designs for a project. Anti-glare displays also let you work in well-lit environments without having to dim lights or seek out low-light areas. But most modern computers now come with anti-glare displays preinstalled.
Here are some examples of great computers to purchase:
---
This HP laptop is ideal for a home office as it offers remarkable performance, fast response times and exceptional connectivity. The 17.3" HD screen with anti-glare LED enables you to view vibrant and crisp images without glare from the sun or other light sources.
You'll also enjoy 16 GB of RAM and 1 TB of SSD space that will keep things running quickly and reliably. This laptop is designed to give ideal performance even in the busiest home office environment.
The Lenovo Laptop features the latest 11th Gen Intel Core Processor and massive 36 GB of RAM that makes multitasking a breeze. Enjoy up to 15x faster performance than traditional hard drives with 1 TB SSD storage, all wrapped in an attractive package with a large 17.3" 1600 x 900 LCD Display.
This laptop comes pre-installed with Windows 11 Home, so you can get up and running right away.
I like MSI laptops, they are the perfect choice for demanding users, who need to multitask. With an 11th Gen Intel Core Processor, 32GB of RAM and a 2TB Solid State Drive, you get a powerful machine that won't let you down.
The 17 3" (1920 x 1080) display is sure to make any content look sharp. MSI laptops provide unbeatable performance but they are a bit pricey.
I also recommend buying from a retailer that has an iron clad return policy because you may encounter issues with your machine and you do not want to be stuck with a lemon. I buy computers exclusively from Amazon or Costco, and I tested in the past the return policy for both – they did work.
Here is what Amazon has at this time for 17" laptops: current Amazon offers.
Just an example: I bought an MSI gaming laptop which had a very attractive price. No matter what I did, no matter how many "specialists" looked at it (my husband, my son, their friends), the microphone on that machine was not working properly and it was inserting a squeaking noise in the stream. Back it went after a week or so of effort, the replacement worked flawlessly (and still does, a year later).
Ah, I forgot! A very, very important recommendation: get a good chair for your computer workstation! I did not understand myself what a difference a really bad chair makes until I spent one hour on such a chair (visiting my daughter). The idea for my article Best Sewing Chairs was generated while I was suffering!
How Do I Store My Embroidery Designs?
There are three options:
On recordable media (DVD, CD)
On traditional hard drives
On memory sticks or cards
Each of these methods has advantages and disadvantages.
DVDs and CDs are known to degrade after a couple of years. It is nevertheless true that the technology has improved dramatically since the 1990s. This method also requires a DVD Writer hardware which is no longer standard equipment on most modern computers. I would not recommend this storage method.
Classic Hard Drives are large (5TB or better), easy to use, some do not require an external power source (like this one from Seagate). The USB 3 interface makes the archival and retrieval process relatively fast and the drives are proven to last for many years on an average. I personally have hard drives that are still working after 20 years.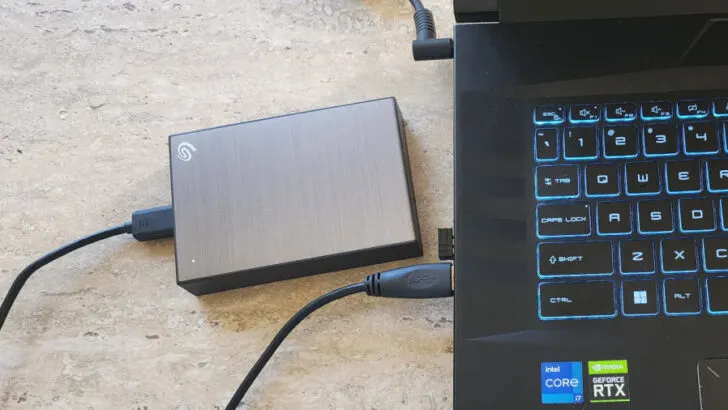 A 5TB hard drive will hold the equivalent of 1000 DVDs for a price of around $100. I like these drives and I use them myself for backup and long term storage. I fully recommend this type of storage and I use it myself to hold all my embroidery designs for long term storage.
Note: always, absolutely always, make TWO copies of your data that you can not afford to lose. 90% of the time the second copy would be unnecessary. But if your backup device fails, and statistically we KNOW some fail, you will be glad you had a second copy!
The solid state memory sticks (sometimes named USB Drives, or flash drives, or thumb drives) are a newer technology similar to the technology used for computer memory. They offer a very fast access time, a relatively reliable operation and are very small and light. The main disadvantages of these drives are the relatively small size when compared to classic magnetic drives and the higher cost. Technology advances though so I expect the prices to decrease while the memory size will increase.
A flash drive will also slowly lose its information unless refreshed periodically. For all practical purposes this is not really a minus because the period of useful storage estimated for such devices is somewhere around 10 years. A flash drive also has a limited number of times the information can be written in the same place, but again this is probably irrelevant for the casual user.
I recommend USB 3.0 flash drives to store designs used frequently and also to transfer designs to and from embroidery machines. I use 32Gb, 64Gb and 128 Gb drives, and I recommend always using brand name devices. They are slightly more expensive but cheaper devices tend to be lower quality. I have bought and I use the following (and I am very satisfied with the performance):
SanDisk 64GB (10 Pack) Ultra Shift USB 3.0 High Speed 100MB/s Flash Drive
SanDisk Cruzer Blade 32GB (10 Pack) USB 2.0 Flash Drive
SanDisk 128GB and 64GB Ultra USB 3.0 Flash Drive Bundle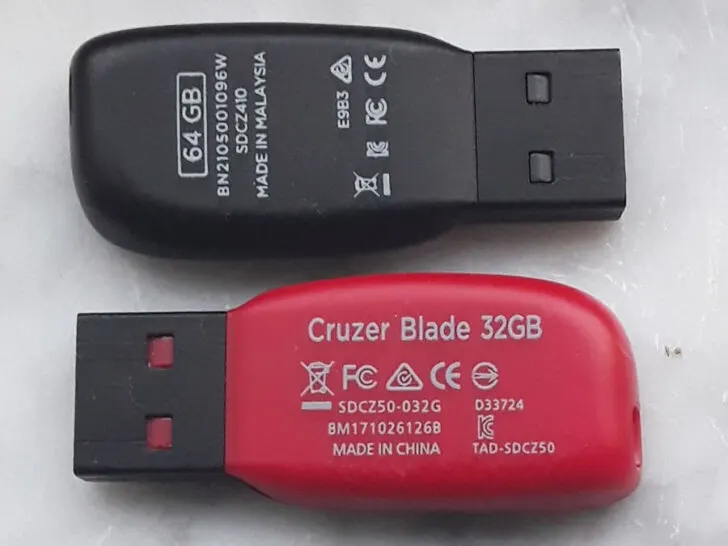 Or if your laptop has a newer USB type C connector, I fully recommend the one below. It actually has both the classic and the type C USB connectors, as seen in the image.
SanDisk 128GB Ultra Dual Drive USB Type-C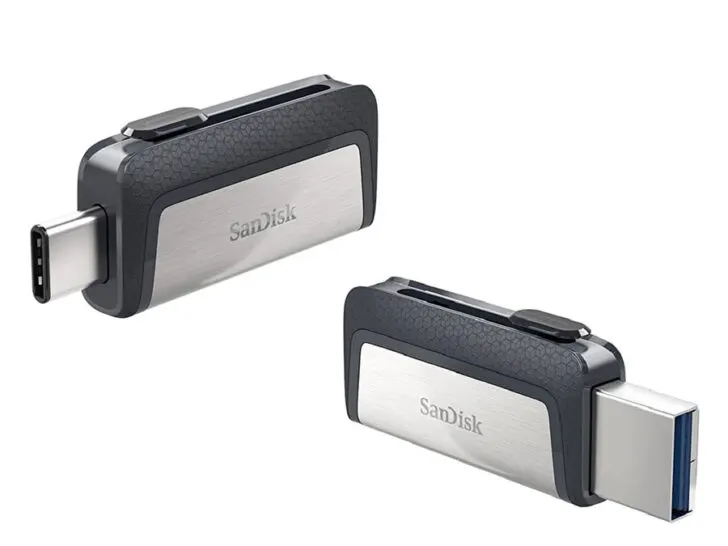 Other good brands are Kingston, Corsair, PNY, Samsung. I however like SanDisk and as they say, "if it ain't broken, don't fix it". It hasn't failed me yet, so why change?
I do not recommend buying USB 2.0 flash drives anymore even if they are cheaper. But in a pinch, they still do the job.
Sometimes I'm looking for ways to make a little bit of fun in my work day, and accessories like USB drives can be a good way to inject a little bit of fun into mundane tasks.
So I enjoy using USB drives with unique designs – whether it's something catchy like a heart-shaped drive, or something funny like a drive designed to look like a cartoon character. Something other than just plain standard shapes can be good gifts too.
How Do I View Embroidery Files On My Computer?
If you're looking to view embroidery files on your computer, the most important thing you'll need is a software capable of opening these types of files. The best software choice for this would be an embroidery viewer program, which has been specifically developed to open, view and edit various types of embroidery files.
Some popular choices include SewWhat Pro, Embird, Embrilliance and Wilcom ES Designer. Each one provides comprehensive file management tools and clear previews that allow you to accurately assess the properties of your embroidery projects before you begin editing them. So with one of these programs, it's easy to open up an embroidery file and start making adjustments on the go!
I have used in my life many software systems for digitizing, editing, storing and viewing embroidery designs and one of the software modules I liked best was the Iconizer from Embird and if I could, I would gladly recommend it. But I can't, because the Iconizer module requires you to own the basic Embird software and most of us will never actually need to digitize or modify a design.
I found nevertheless a cheap alternative which I like very much, the Embroidery Design Viewer Tool from data7consultancy.com. For £5.20 (at the time this article is published), or about $6.5 or the price of a Starbucks Pumpkin Spice Latte (ok, the latte is only $5.25 🙂) you get a tool that does all that you would expect from an embroidery design viewer. It accepts many embroidery formats and displays them in a very user-friendly fashion.
More details about the viewer here: (Almost) Free Embroidery Software?. Here is a screenshot from the "viewer" module.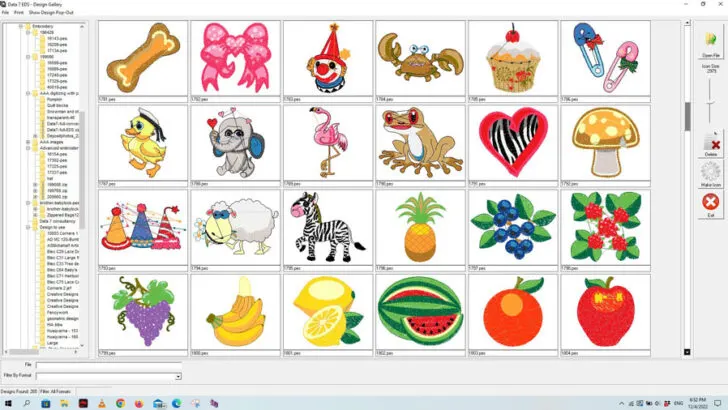 Design Properties are one of the features of this program. With the Design Properties window, you can get a magnified view of your design where you can find more information than what is presented in the typical view. The information includes details like the number of stitches, colors, width, and height. This can be especially helpful if you need precise measurements for whatever project you're working on. You'll have the option to see your dimensions in either metric or imperial; personally, I prefer to use inches for most things but I appreciate being able to switch between the two systems when needed.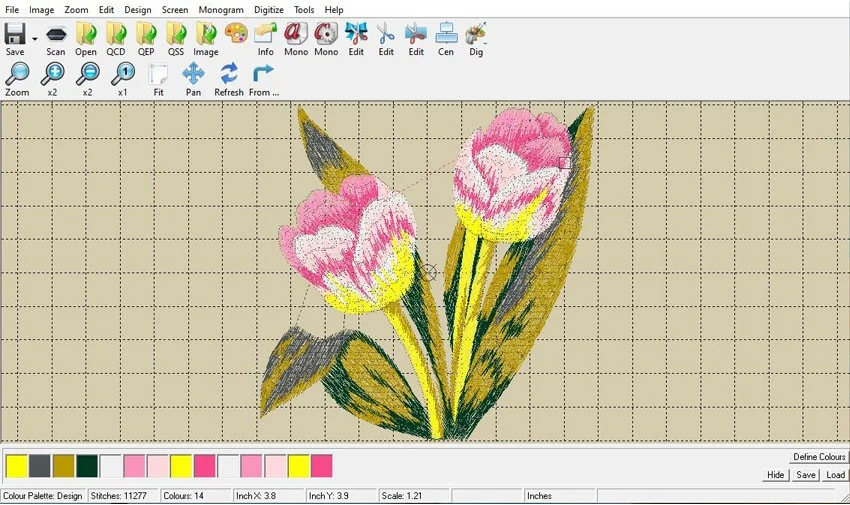 What Are The Most Common Embroidery File Formats?
The most common formats are:
Viking VP3
Viking SHV
Viking Husqvarna HUS
Pfaff VIP
Barudan DOS U01
Babylock, Bernina, Brother PES
Compucon XXX
Elna EMD
Generations VST
Happy TAP
Janome JEF
Janome SEW
Melco EXP
Pfaff KSM
Pfaff PCS
Pfaff PCM
Tajima DSB (Barudan stitch data)
Tajima DST (Eltac stitch data)
Tajima DSZ (Fortron stitch data)
Toyota 10O
Wilcom Barudan T03 (Barudan stitch data)
Wilcom Tajima T01 (Eltac stitch data)
Wilcom Zangs T04 (Fortron stitch data)
Wilcom ZSK T05 (Fortron stitch data)
Generally, manufacturers use their own embroidery format for their machines. "Standard" seems to be an unknown word in the world of embroidery!
How Do I Change The Format Of An Embroidery File?
Embroidery machines usually accept only a limited number of formats, sometimes one only. But if you have a design in a format that can not be used by your machine, do not worry! There are cheap tools that can help you make the conversion and the article I mentioned before ( (Almost) Free Embroidery Software?) speaks about that. There are some free alternatives too, and some web based which I did not test myself.
"Changing the format" also means actually converting the design from one format to another; think about it as translating from one language to another. It is not enough to simply change the extension of the file from PES to HUS or similar.
I am using for this purpose a very cheap utility made by a UK company (Data 7 Consultancy) which has the added benefit of offering a very nice viewer for your embroidery software. The utility is Free Embroidery File Converter. No, despite the title, the utility is not entirely free (it has a trial period). Its cost is under £7 ($8.60) at the time of writing.
What Other Devices Might I Need?
Sometime in 2018 (I think) I became a member of Amazon Prime, and I found that my buying habits have changed once I did that. If you go to the Prime presentation page you will notice that besides free shipping for almost everything Prime members get access to other benefits too (movies, audio, books, etc. Full list is on that page). But for me the most important change was the free shipping and free returns (ok, returns are not really tied to Prime membership).
I live in a suburban environment, the city is some 15 miles from me so shopping trips were an imposition before Prime. Now things are different. Do I need threads? No problem. I buy what I need (one, two, three spools), even if the total is under $10. Needles? Again, no problem, I buy what I need, no need to wait. The most outrageous thing I bought was one (yes, one) spool of Eloflex thread. What can I do, if that is what I needed? Usually I try to group my purchases to avoid many shipping trips, after all I do care also for the environment. But sometimes I can't wait, and the Prime membership allows me to make the purchase without having to actually go to the store.
Yes, I fully recommend Prime membership. And now let's get back to recommendations 🙂!
Backup hard drives are a must. I use the following:
Seagate Portable 5TB External Hard Drive
You will need a mouse or other kind of pointing device. I am using the following two, and both are excellent.
A vertical mouse certainly offers something new in the world of computer accessories. Its design is intended to be more ergonomically-friendly compared to traditional flat mice, and it delivers on that promise – the taller shape allows your hand to rest upright in a natural position, and all of the buttons are easily accessible without straining.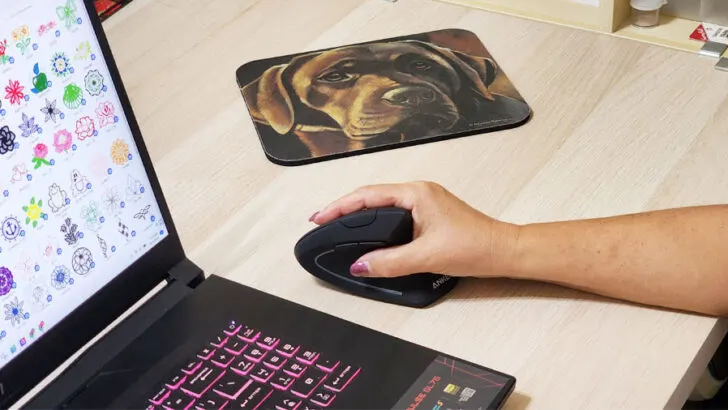 With its unique design, this mouse doesn't require you to lay your hand flat like a traditional mouse. Instead, you hold the device vertically in a handshake position. This allows for better control because your fingers are near the buttons and scroll wheel, meaning no more straining or too-big gestures when clicking or scrolling.
The vertical mouse certainly looks very different but it doesn't change anything about how a computer mouse functions. It's all the same features but with a more comfortable design that could help alleviate carpal tunnel syndrome or other repetitive strain injuries from regular use of a mouse.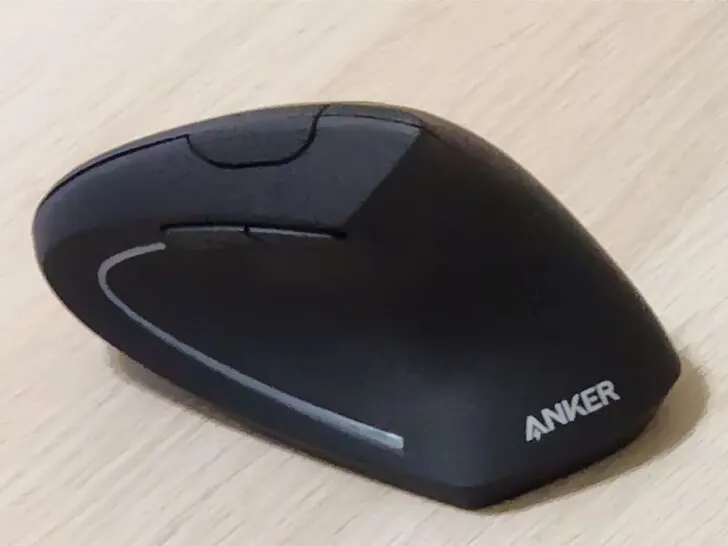 Anker 2.4G Wireless Vertical Ergonomic Optical Mouse
Using a Bluetooth mouse for your computer has its advantages. The biggest one is that you don't need to use up a USB port – meaning you get to keep an extra available on your machine. This comes in especially handy when dealing with several hard drives, USB drives, or even peripherals that require the port, like printers and cameras. There's no need to worry about compatibility either – Bluetooth is compatible with most modern computers on the market.
If your computer does not have enough USB ports, you might need a USB hub. If you only need the hub to use flash drives, you will not need a powered one, one like the one below would be enough:
Current USB Hub offer at Amazon
But if you plan to use a backup hard drive like the one mentioned above, you will definitely need a hub with a separate power supply like this.
Current Powered USB Hub at Amazon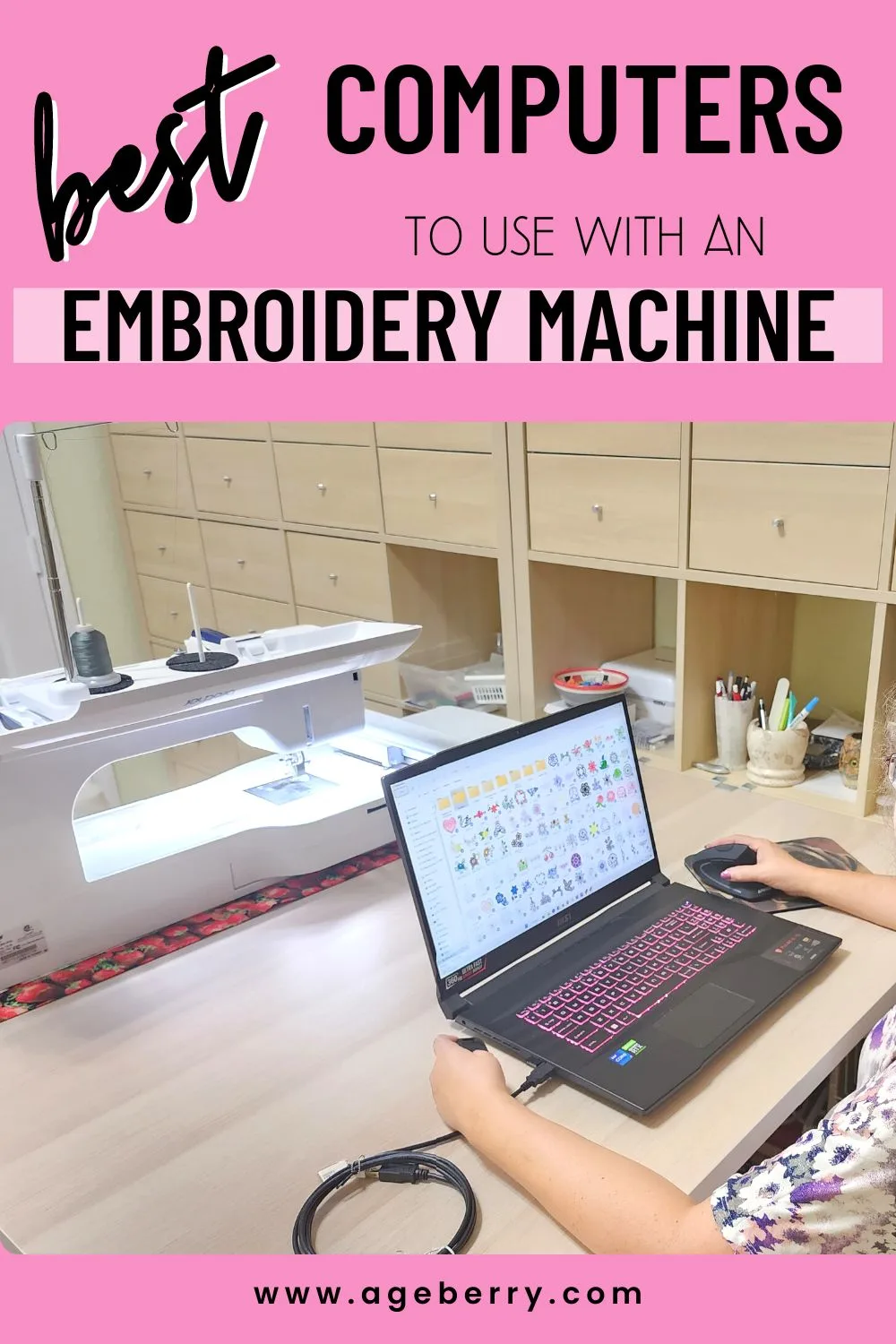 ---