I'm sure there are lots of shoe lovers among people who sew, right? In this article, I want to show you how I transformed my sandals with free-standing lace embroidery. I love using my embroidery machine and always look for ways (sometimes unexpected) to add some embroidery to my projects.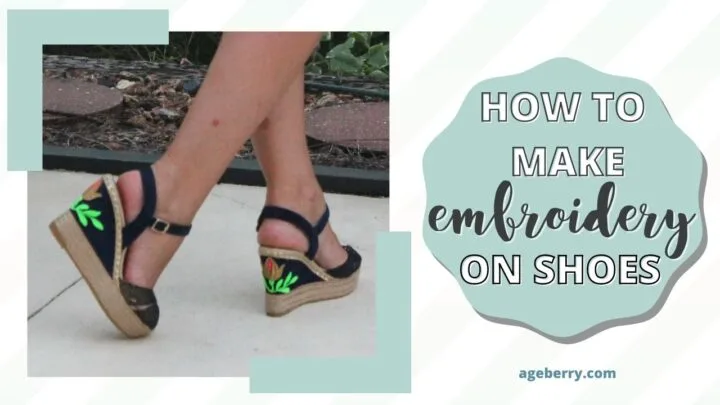 My wedge sandals are made from lovely suede of beautiful blue color and have a perfect fit providing elegance and comfort. But I wanted to make them even more stylish and maybe even striking.
By the way, I was inspired by some of our fashion icons. I was in Macy's store in New York and found many Gucci shoes with embroidery on them and also Kate Spade sandals that had embroidery. See the images below.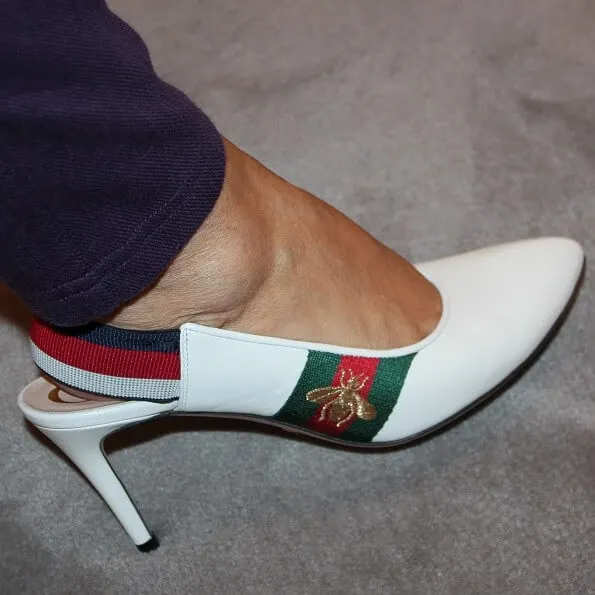 So, how do we do it?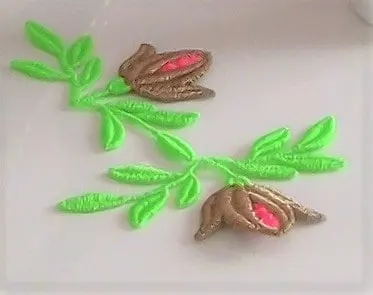 1. Start with a free-standing lace embroidery design. In my case I used a design that I have had in my collection for some years, I am not really sure what its source is. It's a small design, chosen to fit on the shoe area without enlarging or reducing. Free-standing lace embroidery is not always resized successfully.
2. I used two sheets of water-soluble stabilizer to make the design. A detailed description of the process is in this article How to make free standing lace embroidery
3. After soaking the designs I am left with two pieces that can now be glued.
4. Glue the design. I made a short movie about this. I use for this a glue that can be applied cold and hardens transparent without a need to stitch. After drying it's resistant to water up to a point so it will resist occasional moisture.
5. And this is the final look of my wedges. Don't they look now like shoes that a fairy might wear? I couldn't be happier with the outcome!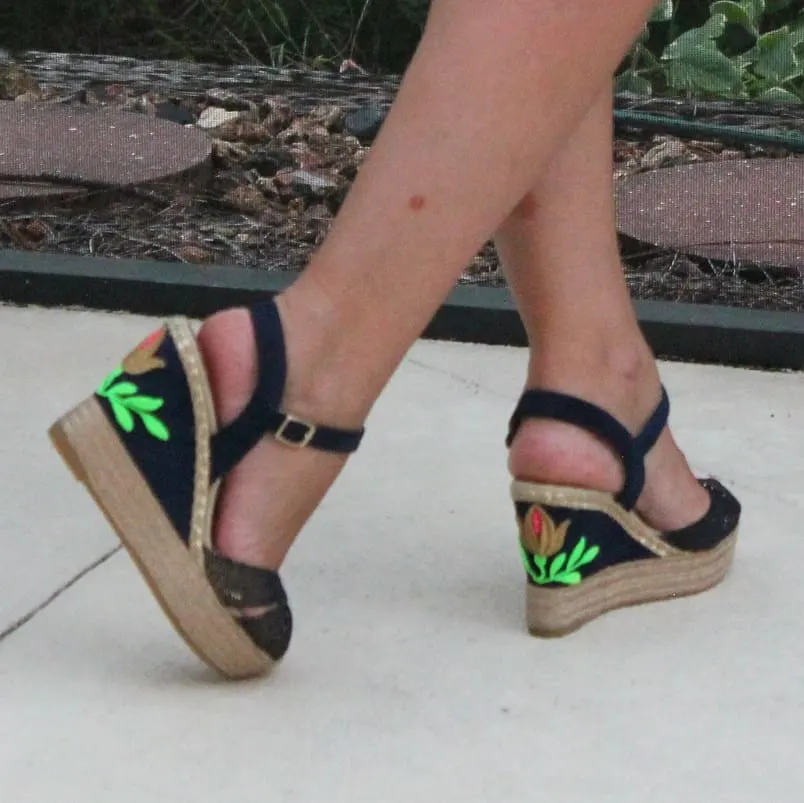 You do not have to make the embroidery yourself; I like using my embroidery machine and I have fun doing free lace embroidery, as my articles Machine embroidery tutorial: stunning Halloween embroidery project and How to make free standing lace embroidery show.
There are many off-the-shelf embroidery patches which you could use, and here is a selection at Amazon. Some of them are iron-on, some of them are sew-on, so the attaching process might be different than what I presented here. But the idea is the same: using a small embroidery design to spruce up your shoes might give them a new, more elegant look.
I hope you find this project inspiring and fun. And now I would like to finish this article with two interesting quotes.

"You can never take too much care over the choice of your shoes. Too many women think that they are unimportant, but the real proof of an elegant woman is what is on her feet." – Christian Dior

"A woman with good shoes is never ugly." – Coco Chanel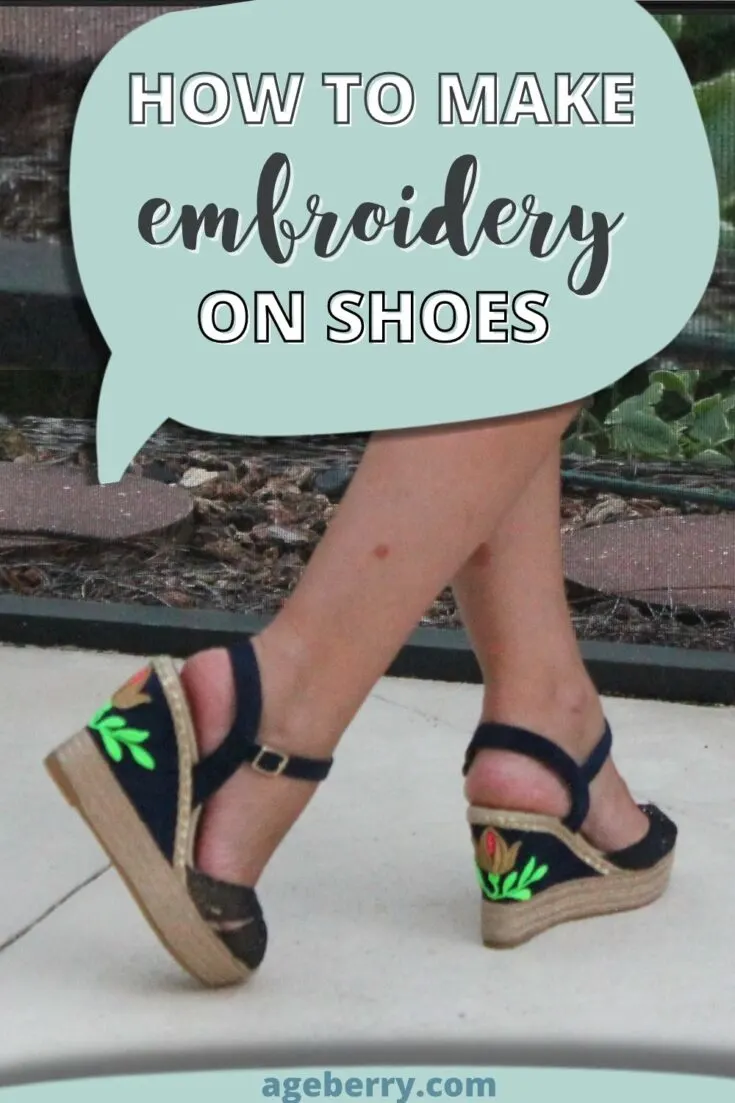 ---