Bargello quilts — have you seen them? These cozy covers look as though only experienced quilters could produce them. The lines of a bargello quilt appear to bend, twist, and flow with movement. They're pleasing to the eye and look terribly complicated when you see them on Pinterest or in bargello quilt books, but projects that use designs like these hide a little-known secret; they're deceptively easy to make. Read on to discover our quilter's tips and shortcuts for bargello quilting.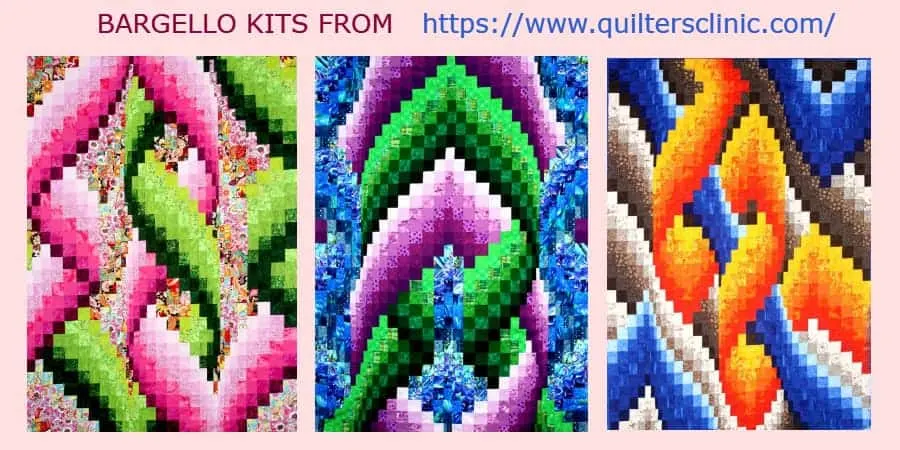 I have become fascinated by bargello quilts, there's something mysterious about them. Perhaps the mystery is in just a pattern and color combinations. I have never tried to make a quilt like this but I started to look for bargello quilt patterns and learn how to do bargello.
How to Bargello Quilt
Bargello quilt patterns appear to use small scraps of fabric, mostly squares, and rectangles, placed in such a way that they seem to flow and move across the piece. A novice quilter like me may look upon a bargello quilt in awe, picturing the time it must have taken to cut each individual square and painstakingly attach it to its minuscule neighbor.
The truth, however, is that these quilts are strip-pieced. This means the fabric has been cut into long strips and sewn together in graduated color groups. Afterward, the strips are cut into rows of squares and rectangles that the sewist then stitches together.
Angela Walters at Craftsy publishes a wonderfully helpful video tutorial on how to strip-piece and assemble your bargello designs.
When you look at a bargello quilt, you may notice curves or waves that appear to be and flow like a liquid, but this is only an optical illusion. In reality, only straight seams are used in the construction of this quilt, which makes it a perfect project for beginning quilters. Rest assured, if you're a novice, there's an easy peasy bargello quilt pattern out there that you can do, too.
In simplified form, to create a bargello masterpiece, you must follow these steps:
Choose color-coordinated strips and sew them together to form strip sets.
Press each strip set so the seams alternate.
Sew the first strip to the last strip in your set, forming a tube.
Using a ruler, a cutting mat, and a rotary cutter, cut your strip set into measured rows that increase and decrease in size.
Pluck apart the seams at varied intervals to turn the tubes back into rows.
Sew the rows together according to your pattern or tutorial.
Finish your bargello quilt by sandwiching it, quilting it, and binding it.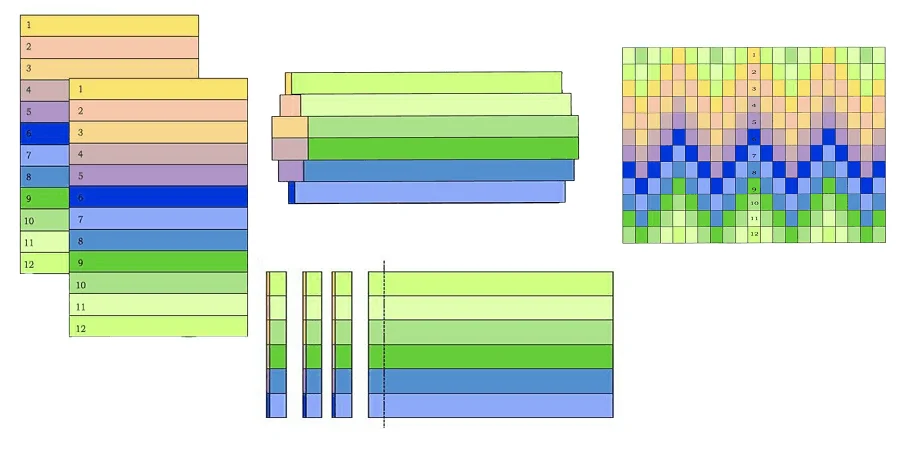 It sounds more complicated than it is, but once you purchase a few bargello quilt books or watch several easy online tutorials, the steps will become clear. Anyone can sew up a bargello project and make it look like years of quilting experience were involved.
Bargello Quilting Made Easy
The easiest bargello quilt patterns begin with precut strips or jelly rolls. Jelly roll bargello quilts are super simple because the fabric is already in strip form when you purchase it, though you may need to purchase several rolls to finish a full-size quilt. All that's left to do is decide which colors and designs will go where in your project and then sew the strips together accordingly.
Note: Some of the links on this page are affiliate links. This means I will receive a commission if you order a product through one of my links. I only recommend products I believe in and use myself.
I usually buy my jelly rolls on Amazon, here are some of them.
Donna Jordan of Jordan Fabrics has great tips for choosing jelly roll colors that best accent the movement and flow in your bargello quilting. You still must cut your sewn strip groupings onto rows afterward, but jelly rolls take a lot of the prep work out of creating this type of quilt.
Usually, the sewist follows an easy bargello quilt pattern to align the rows of squares correctly. Some of the more popular ones right now include the ombre bargello quilt pattern and the linking hearts quilt pattern. A quick internet search will scare up oodles of these bargello quilt images to use as inspiration. Both use strip-pieced rows of fabric (usually quilter's cotton) to form the complicated design. A second, even simpler, option involves purchasing bargello quilt kits that include both the precut fabric strips and the paper pattern that tells you where each color should fall in the bargello design.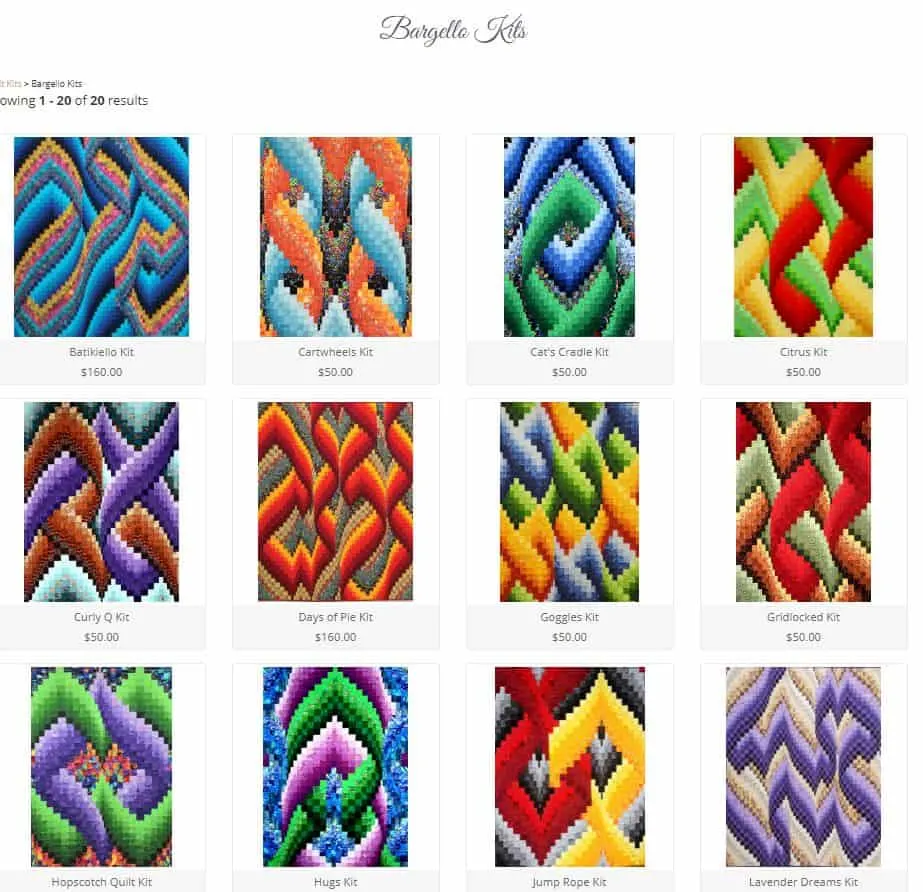 Best Tools For Cutting and Sewing Bargello Quilts
To make bargello designs, you'll want to invest in a few simple tools. If you're an experienced quilter, odds are you already own them. But for those new to the art, these are tools you'll use again and again while quilting.
Rotary Cutter
Quilting Ruler
Self-Healing Cutting Mat
Pins
Sewing Scissors
If you plan to machine-piece your quilt, you'll need a reliable sewing machine, as well.
Using these basic tools and inspiration from online tutorials or bargello quilt books, you can whip up a little bargello magic of your own.
All of the tools listed here are made by various manufacturers — some are sturdier and more well-designed than others. This means buying the cheapest versions may not be the best idea.
Rulers are a perfect example. You can spend $5 on a quilting ruler or $75, and both will get the job done. For straighter cuts and squarer squares, however, at least a mid-range ruler is better. The most expensive options come with additional benefits such as slots, grippers, and markings for angled cuts. All make it much easier to create your fabric masterpieces in less time.
The same goes for rotary mats, cutters, and blades. Some are ergonomically designed to fit your hand well and to help prevent cutting fatigue and conditions such as carpel-tunnel syndrome. Some offer blades made of titanium, others are stainless steel. But usually, the more expensive, brand names cutters and mats are of better quality. Check out this article: Rotary cutter tips and tricks, you may see my experience testing different cutters.
And any experienced quilter will tell you — never, ever skimp on your sewing scissors.
Bargello Quilt Roundup: 7 Bargello Tutorials and Patterns to Try
Let me first show you my own Bargello creation; the pattern I used is large enough for a quilt, but I only made a table runner in Christmas colors.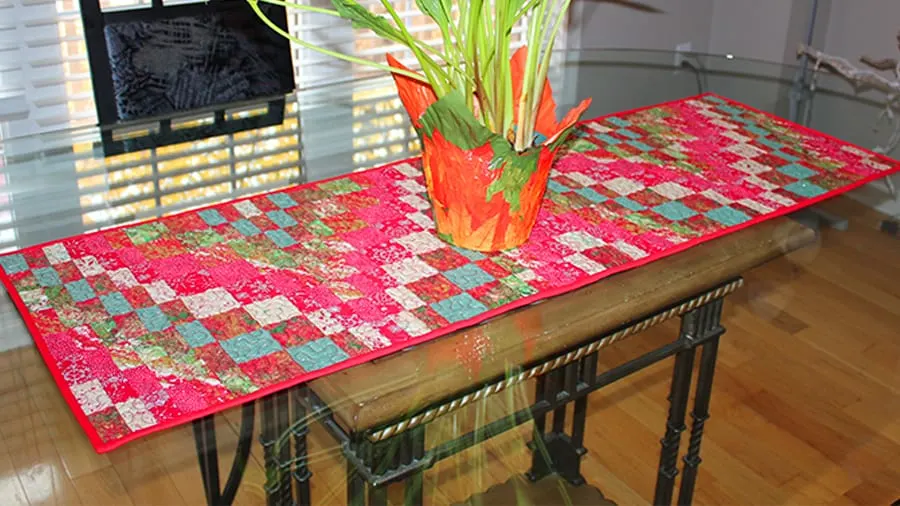 We've searched for inspiration to help you recreate the bargello quilt of your dreams, and here are the results. It's a fun and funky foray into the most beautiful bargello designs we found, ordered from most simple to most challenging. There's definitely a project here for every skill level.
1. Bargello Quilt by Jenny Doan of Missouri Star Quilt Company
In this 16-minute video tutorial, Jenny Doan creates a lovely lagoon-colored lap quilt and explains every step of the process. This tutorial is a great choice for novice quilters because the size of the finished quilt is manageable and because Jenny begins the project using precut jelly rolls. Aside from being in strip form already, jelly rolls also come in matching color combinations that are just perfect for your bargello quilt pattern.
2. Blue Bargello Quilt pattern from Fave Quilts
This tutorial claims to be easy enough for a novice, too. It can be printed off and followed, and there's a picture to show the finished product. This one from my fave quilts uses two whole jelly rolls to make a quilt that measures 65.5 inches by 80 inches. That's big enough to fit a double bed.
It's worth noting, too, that Fave Quilts offers multiple free bargello quilt patterns for those brave enough to attempt them.
3. Watercolor Bargello from Stitchin' Therapy
This tutorial from Stitchin' Therapy will help you create one of the prettiest bargello designs we've run across. The three links are given here highlight the three stages needed to make a single watercolor quilt. This one is probably a good choice for intermediate to skilled sewists, especially when it comes to choosing the right fabrics.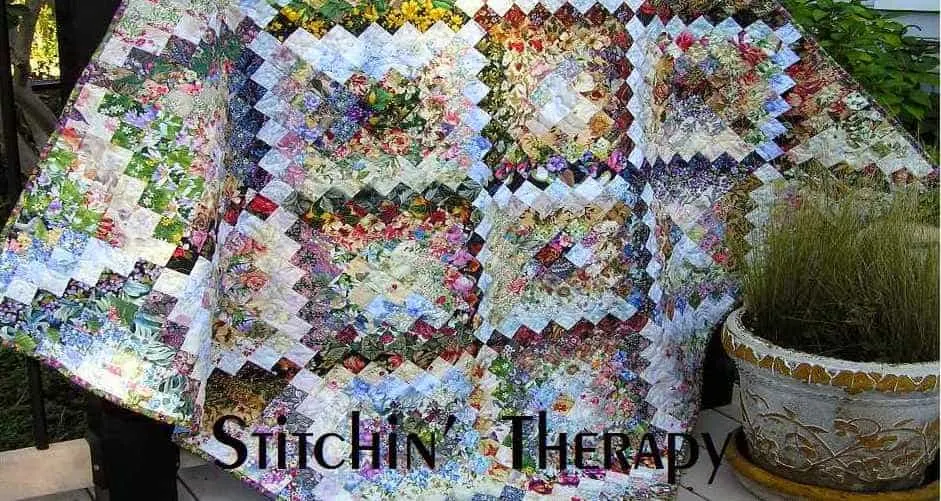 4. Malinda's Heart Quilt Pattern
Remember when we talked about that popular linking hearts quilt pattern? You can buy a beautiful version of it at Log Cabin Quilt Shop. This is one of several bargello quilt patterns for sale on the site. It uses 20 different fabrics of graduating colors to complete the design. Malinda's Heart is a contemporary choice of wedding or anniversary quilt. This one is for skilled sewists or for any sewist who enjoys a good challenge.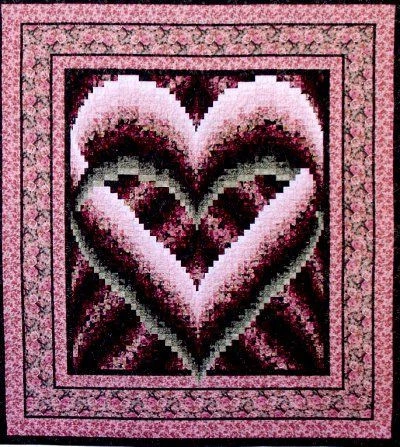 5. Christmas Stardust Bargello Quilt Pattern
The Christmas Stardust pattern is for sale at Shoreline Handwerks and helps you create a lovely bargello Christmas tree to hang on the wall. The finished size is a compact 25 inches by 24 inches, and you'll quilt this one as you go. This project is doable in one weekend for intermediate-level quilters and up.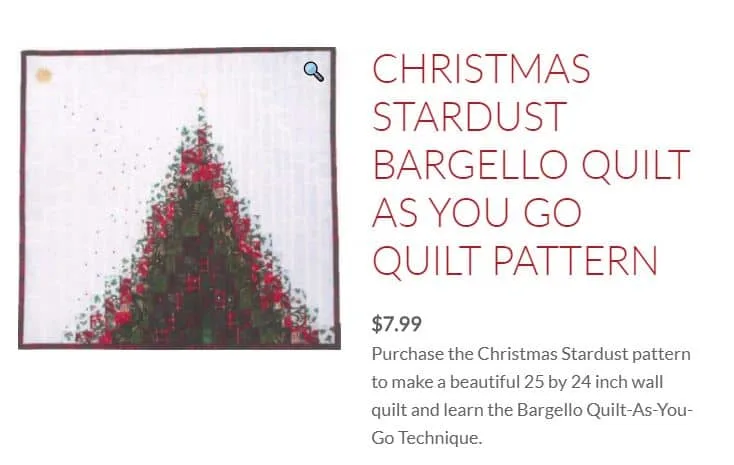 6. Christmas Ornament Bargello Quilt
This pattern to create a holiday bargello is sold over at Annies ePatternsCentral. It uses 23 different fabrics and makes a finished quilt that measures 58 inches by 68 inches. It's a nice size to use as a wall hanging or lap quilt on those chilly winter nights and mimics the curved lines and sparkle of a real holiday ornament.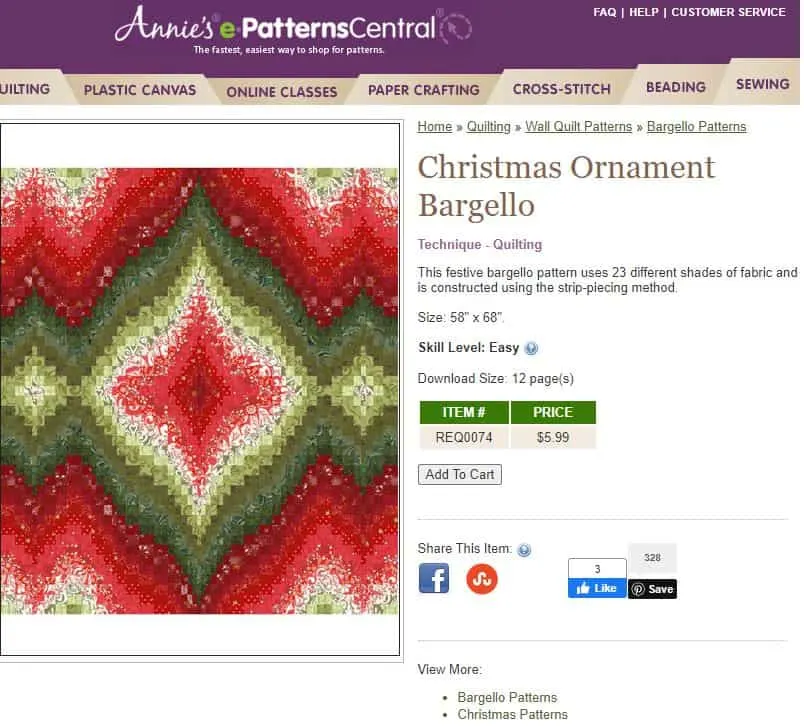 7. Ombre Diamond Bargello Pattern
Etsy offers an ombre diamond bargello pattern to buy. This pattern makes a pretty table runner in graduating shades of whatever colors you use. It's a digital download pattern that makes a runner sized 29.5 inches wide by 80 inches long. Use it to pretty up your kitchen table or buffet this holiday season if you're an advanced beginning quilter.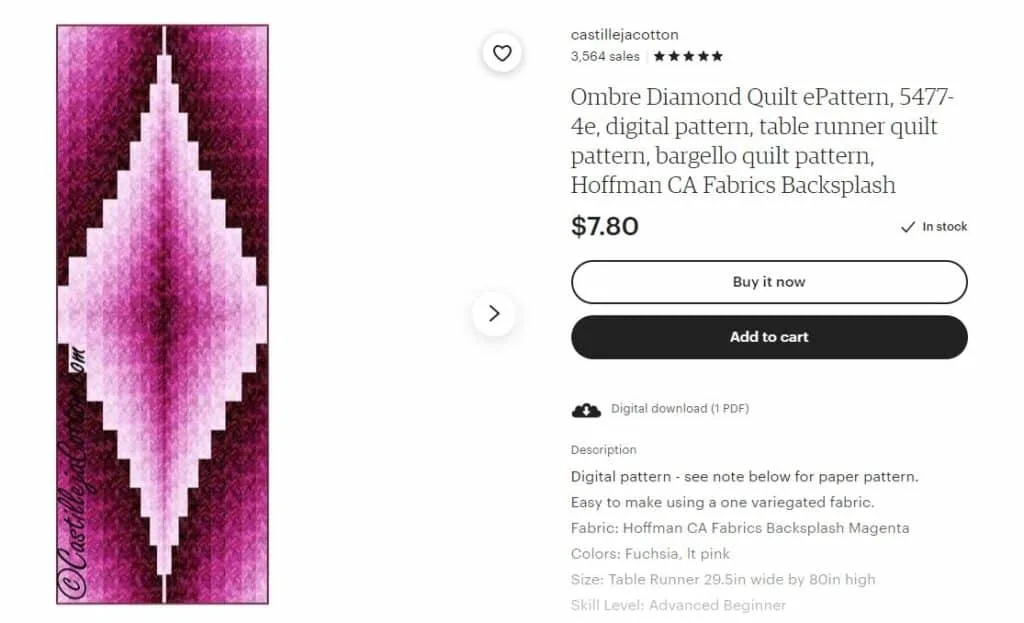 We found many free bargello quilt patterns on this site Quilt Inspiration, check it out, I am sure you will find some great free patterns to try easy bargello quilting.
I have found many great bargello quilt patterns on Etsy. Check out this link.
If you try your hand at one of these bargello quilt patterns, we'd love to see the results. Shoot us a message or leave a comment below to let us know what you think of bargello quilts. In the meantime, enjoy this beautiful Pinterest gallery of bargello projects that are sure to brighten your day.
Did you find this tutorial helpful? If so, save this pin (see below) on your sewing board so you can come to this tutorial later when you want to make Bargello quilting, and follow me on Pinterest for more tips, tutorials, and inspiration!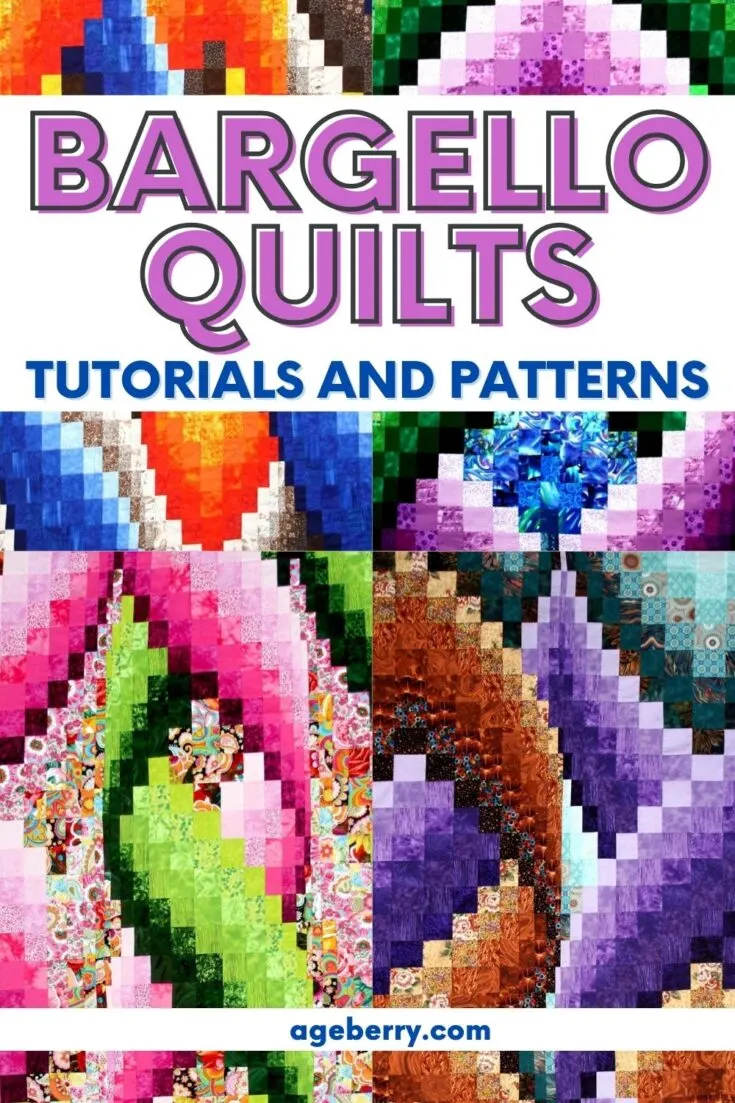 Like sewing tips? I have other popular tutorials on my site that might be interesting for you. Check them out below.
---