Does sewing save you money? Maybe. Maybe not. Planning helps…a lot.
Yes, things cost more today than in 1967. A lot more. A 75-cent pattern then, adjusted for inflation to 2020, means that a pattern should sell for $5.81. Simplicity recently retailed the pattern for $20. WHAT??? It was one pair of pants, one zipper, no pockets, no waistband, no skirts, no shirts, no jacket, no shorts. One pair of pants. Simplicity patterns are designed for beginner sewers. $20?? For that kind of money, I expect more than one pair of plain pants. Today a pair of pants at a retail store is $10.
Fabric is not the quality it used to be and is now much more expensive. It's no wonder that the U.S. has the least interest in sewing than other countries. You'd save money buying clothes at retail stores. I would if anything fit my body, but they don't. Besides, they use cheap sewing techniques, and the cheap fabric is not meant to last.
I love to sew, but the money spent on sewing was getting out of hand. In order to keep sewing without compromising on quality, I had to make some adjustments.
ADJUSTMENT NO. 1: SHOP YOUR PRICES…BIG TIME
The sole purpose of marketing and advertising is to get money from your pocket to theirs. They use well-researched psychology to ensure that you feel the need to buy it for whatever reason. And it works. It really is just a scam. They really don't care about your needs. They just want your money.
Don't think a coupon always saves you money.
Stores that use multiple coupons every week must raise their prices above the suggested retail price to stay in business. I needed some Dritz tailor's chalk.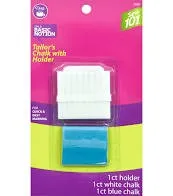 At my local craft store, the price was $6.99. Uh, I don't think so. As I write this article, I saw on their website that they have it on sale for $4.89, saving $2.10. Hobby Lobby had it for $1.29 regular price. SAVINGS: $5.70 with Hobby Lobby.
Note: Some of the links on this page are affiliate links. This means I will receive a commission if you order a product through one of my links. I only recommend products I believe in and use myself.
Amazon is a great place to buy from, especially if you are a Prime member. Sometimes, though, they are not the best price.
Recently, I found a used, cut vintage 1989 28" bunny pattern I had, but somehow lost, that was listed for $35 on Amazon. A used one was listed for $75!! I price shopped around and found one on eBay the same vintage, never-used pattern, still factory folded for $6.95. With $3.92 for shipping and $0.54 tax, it came to $11.41. SAVINGS: $23.59 from the used-pattern price of $35 (don't know their shipping costs).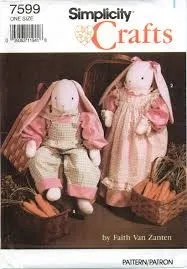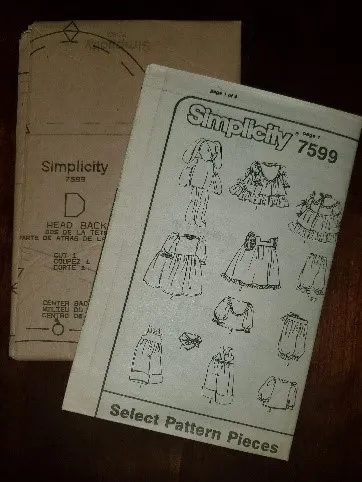 I also saw how to make a pillowcase using the burrito method pattern online for $5.00. You can download that for free from many websites. SAVINGS: $5.00.
TOTAL SAVINGS: $34.29. No coupons are needed.
Took me about 20 minutes to find the pattern and tailors' chalk. The pillowcase I just came upon while searching. I saved $34.29 in 20 minutes.
Download a price comparison app. For Amazon, I use Capital One Shopping, formerly known as Wikibuy. A window will pop up on sites when they find a better price. If your product on Amazon is free shipping, no tax, make sure it's the same for the new price being compared.
Some great prices can be found on Facebook's Marketplace. There are a lot of good prices on basic sewing machines. Expand your search area for more items.
ADJUSTMENT NO. 2: QUALITY CONTROL
My husband nearly had a heart attack when he saw that I had written a check for $6,000 on a sewing/embroidery machine in 2001. Twenty years later, it still works as if it were new. Why? Because it is quality. Quality items last.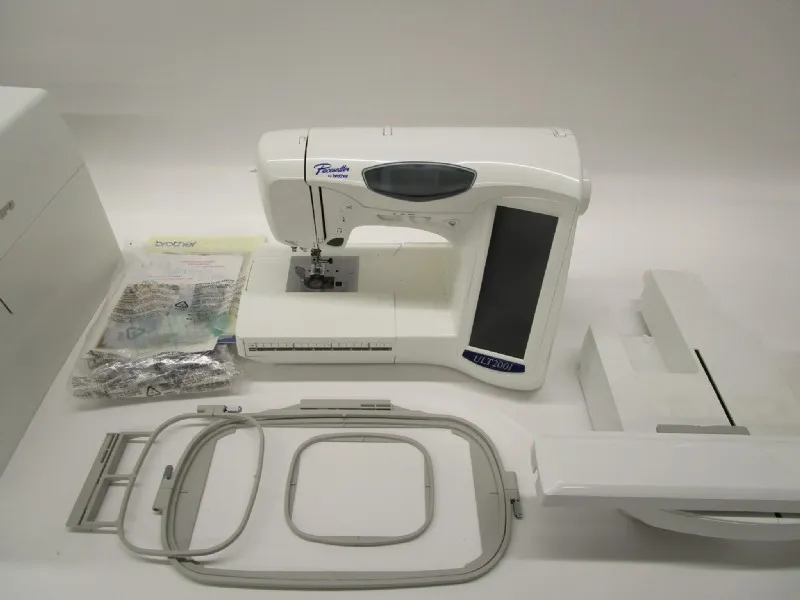 My sister still uses a Singer 401A sewing machine – the first domestic ever to have a zigzag – that Mom bought in 1959. It's all about quality.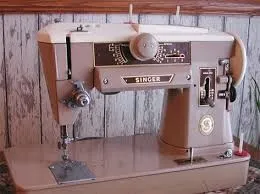 The gentleman that does yearly servicing on my sewing machines told me that manufacturers only support sewing machines for 10 years. Brother doesn't offer parts for my sewing machine any longer, such as the needle plate. Luckily, I know a man who can find original replacement parts for older sewing machines.
To make your sewing machines last a long time, take extra care in protecting and maintaining them. Have them serviced once a year with a qualified service technician. They can find problems before they start. They also know the secret codes to find and fix the computer in your sewing machines. Proper maintenance will always save you money and stress.
Simply stated, quality manufactured sewing machines and tools, such as scissors, will last a very long time. When you upgrade from the basic sewing machine, buy the best quality you can afford. Try not to buy things on credit. Look to see how much you are paying interest on those credit cards. Mine is 18-point something percent per year. Keep that money in your pocket, not theirs.
ADJUSTMENT NO. 3: LEARN THE BASICS
This cannot be emphasized enough. Without intermediate and advanced sewing skills and knowledge, your projects won't last long. They will end up in the trash not because of wearing out but because of skills beginners have not yet learned.
You will fail (First Attempt In Learning). Expect it. Accept it. It's an essential element of honing your skills.
✅ Related tutorial: Is learning To Sew Hard?
ADJUSTMENT NO. 4: PLAN
Planning always saves you lots of money. Sewing is no exception.
The concept of a basic wardrobe, or capsule wardrobe, is creating a collection of a few essential items of clothing that never goes out of styles, such as skirts, pants, tops, blouses, sundresses, and coats/jackets. Layer that collection with seasonal pieces or current fashion pieces.
If you Google how to make a capsule wardrobe, a list of 17,600,000 results appears. That's enough to boggle anybody's mind. Well, it did a job with mine, anyway. I was in the process of planning my basic wardrobe when Covid-mandated shutdowns happened. And when the brick-and-mortar stores can open again in Los Angeles, I am going shopping… but with a plan.
Most of the ideas, although very good, did not resonate with me. So, I went back to my sewing roots and decided to organize my wardrobe. Starting with a basic wardrobe that never goes out of style.
A plan for starting a basic wardrobe I found to be useful for me:
Choose 2 neutral colors. (Black and cream)
Choose 3 main colors. (Sage, rose, blue)
Choose 4 accent colors. (Apricot, lavender, red, soft rust color)
This template came from the book The Curated Closet by Anuschka Rees.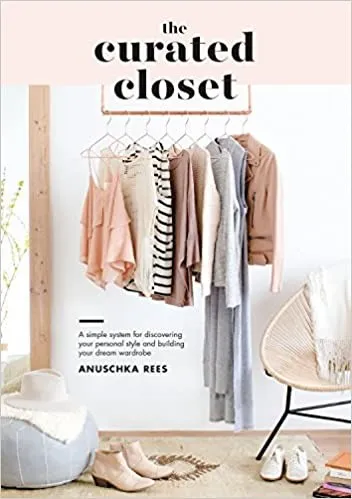 A highly rated book that explains your wardrobe does not have to be boring. There are examples of color palettes to help you get a feel for how to choose colors. She writes what the purpose is for the neutral colors, the main colors, and the accent colors. Very informative. Released a lot of creativity for me.
This brings me to this book: How to Get Dressed by Alison Freer.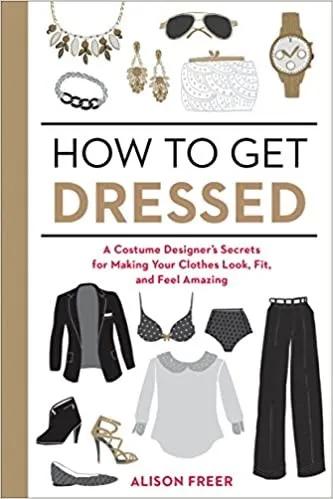 Another book I highly recommend. Alison Freer is a Hollywood costume designer. She shows how to look like a movie star with clothes that fit and why good clothes open all the doors for you. Lots of hints and tips. She explains how to be your own costume designer by finding your own Signature Style. I used to impulse buy. Now, I buy with intention. I shop with a plan, buying only what I need. BIG, BIG SAVINGS!!! A fun read, too.
✅ Related tutorial: Flattering clothes for a big stomach
This brings me to this book: The Palmer/Pletsch Complete Guide to Fitting.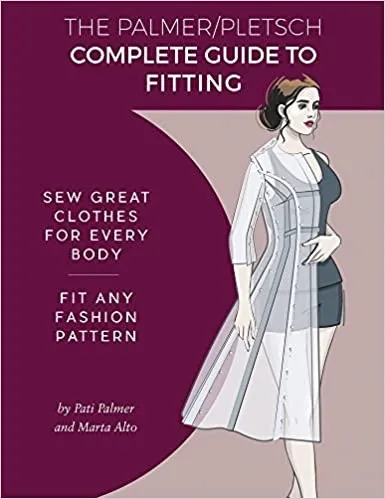 This is a revised book of an older one I have. A great book about fitting using your existing tissue patterns. The secret to making heads turn is well-made clothes that fit. A must-have for every sewist. Plenty of pictures and easy-to-read instructions.
It dawned on me that I follow these ideas when decorating my homes. All my furniture is basic, mixed with a few less expensive pieces to set a mood. Except for a few rooms, the paint is a neutral color. I will rotate or sew any drapes, pillows, or cushions to add texture and/or color. Change out a few pictures, knickknacks, or a lamp or two. My basic furniture still works, but the cost of redecorating is minimal. I have the same furniture, but it looks totally different with any seasonal or mood transformations chosen from my home dec collections.
✅ Related tutorial: Butterfly Applique Pillow Sewing Tutorial
This is the same concept used for capsule wardrobes. Instead of keeping a stash of home dec items, you keep a stash of accessories to decorate your outfit. Keep adding a couple of new pieces reflecting the current fashion and seasonal items. Store your seasonal clothing items and use them the next year instead of sewing all new clothes for each season for each year. BIG BUCKS SAVED!!!
ADJUSTMENT NO. 5: LEARN TO ALTER AND MIX PATTERNS
An adjusted pattern that fits your body lends itself to creativity. It is a blank slate.
Mix your pattern pieces to use with the paper pattern to make a different outfit. Learn how to change darts. Want side pockets with your pants? Use another pattern's pocket piece. Measure how far down from the seam allowance the pocket is placed and measure the same amount of your pattern. Use the other pattern's instructions on how to insert it. Want a yoke? Place tissue paper over your main patterns. Copy the front and back top pieces and draw a line where the yoke will be joined with the bottom of the shirt. Cut it apart and add seam allowances to the pieces you cut. No need to purchase another pattern because it has a yoke. Make your own.
✅ Related tutorial: How to sew a dress
ADJUSTMENT NO. 5: PURCHASING SUPPLIES
Quality goes for scissors, even zippers, thread, and machine needles. Stay away from your local fabric store's zippers. Yes, it is a brand name, too bad the quality sucks. I made a gift and put one of their zippers in. It never did lay flat. It was permanently warped being wrapped around cardboard.
Save money by checking out the following places:
NOTIONS
Wawak: https://www.wawak.com Good price on notions and supplies.
The Zipper Lady: https://www.thezipperlady.com/ Best zippers around. Even has a 10" separating zipper I could not find anywhere else.
FABRIC
I have never hoarded fabric. Don't really see the need for it, especially since you can order it online. Next time you see somebody's outrageously huge fabric stash, think to yourself that used to be money in her bank account. Then ask yourself my bank account or the store's bank account?
A lot of my favorite fabric online/brick & mortar stores have either gone out of business or changed their business practices (raising prices, treating shipping as a profit center, decreasing inventory, long delivery times). I cannot recommend them anymore.
I can recommend the following:
Denver Fabrics: https://www.denverfabrics.com Great prices. Apparel, home dec. Didn't find shipping charges.
Amazon.com: https://www.amazon.com/ Huge selection.
Mood Fabrics: www.moodfabrics.com Of TV's Project Runway fame. Interesting "About Us" read. Better quality fabric. Didn't find any information about shipping prices. Amazing collection of free pdf patterns.
Fabrics-Store: https://fabrics-store.com Linen fabric with great prices. Can create a pattern to fit your size, for $45. Free simpler pdf patterns. Good information about linen.
ADJUSTMENT NO. 7: MENDING
Learning to do invisible mend is a no-brainer. Might have to figure out the best way to get to it, but invisible mending is my preferred method. Although, for holes in jeans, I do like some of the embroideries that have been posted around.
——————————————————————
Saving money is an ongoing objective. Building a wardrobe can take a couple of years. Paying cash saves interest. I buy the best sewing machine that does what I want it to do. Does not mean the most popular or the highest price machine with bells and whistles I don't need. Why? Because I believe in my sewing knowledge and skills and that planning, knowledge, and skill will always win. Every time.
QUALITY OVER QUANTITY
Did you find this article helpful? If so, save this pin (see below) on your sewing board so you can come to it later when you want to know how to save money while sewing, and follow me on Pinterest for more tips, tutorials, and inspiration!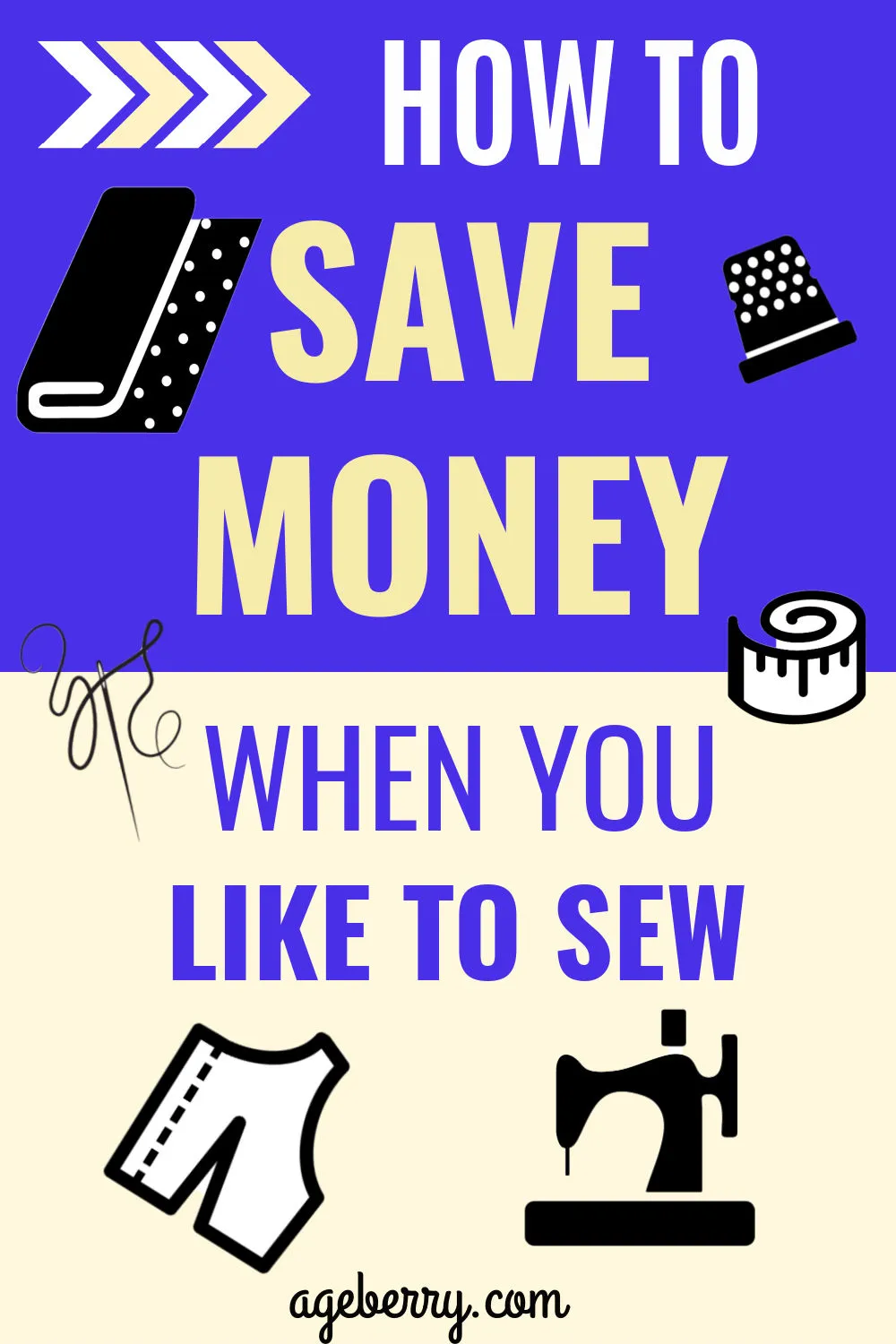 ---