How to sew flat felled seams on silk fabric (the easy way)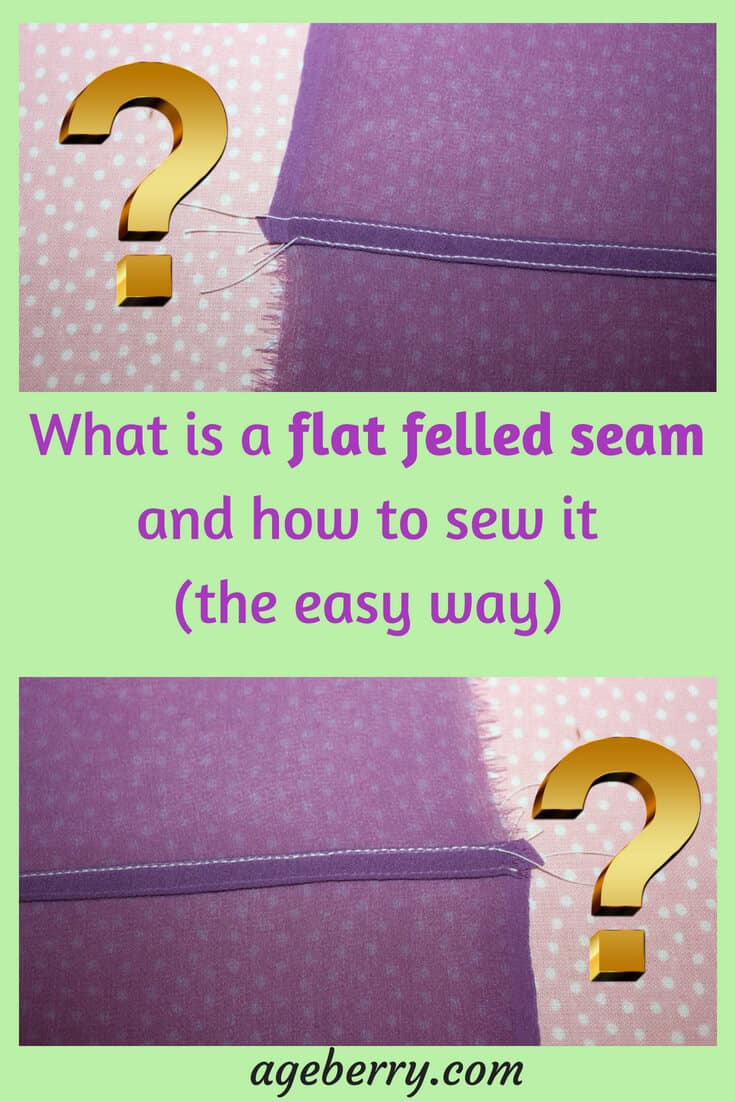 This term "
flat felled seams
" sounds to me a little bit too professional but the technique itself is pretty simple and can be widely used in home sewing.
Flat felled seams can be usually found on denim because they are very strong and durable. But they can be used on silk fabric also. I like to use them even on chiffon and organza (together with French seams). Maybe I am the only one but anyway, to me flat felled seams look awesome. I used them recently while sewing my silk fitted sheet. So I can assure you that they are really as suitable for delicate silk fabric as they are suitable for denim.
If you need to see a bigger version of any image on this page just click on the image and it will be enlarged.
I need to mention though that for silk fabric you need to use very sharp extra fine glass heads long pins (so they don't leave any holes in the material).
And also I always use
100% silk threads
to work with silk fabric. They are smooth, quite strong, yet delicate, have a lustrous sheen and glide through the silk fabric with amazing ease. Remember that your thread shouldn't be heavier than the fabric.
Silk threads are just amazing! They are very thin but they are also very strong.  Here are affiliate links where you can buy 100% silk threads for your projects.
Step 2
.
Press seams first and after that fold the seams exactly along the stitch line and press again.
Step 3
.
Increase stitch length to 2- 2.2 mm and stitch over folded seams 5 mm from the first stitch line ( or from the folded edge, which is the same in this case).
Step 4
.
Trim excess fabric carefully (so you don't cut stitches) close to the second stitch line using small scissors. Thoroughly press this turned-under seam on one side (the one you just trimmed) flat.
I recommend this Gingher 4 Inch Embroidery Scissors, they work really good for me.
Step 5
.
This is the final step – carefully stitch the seam along the folded edge keeping an even distance from the other stitch line and not going off the folded edge. Try to sew as straight as possible for a professional- looking finish.
So this is the result, and I think this method makes a great finish if you can sew it accurately and is faster and easier than the one I found online. I am pretty happy with the result – it looks beautiful, doesn't it?
Ready to take the next step in your sewing journey?
Check out more step-by-step tutorials from my blog
and don't forget to share!