In this tutorial, I am going to show you a very interesting and unusual sewing trick – how to sew sheer material using only a bobbin thread for stitching. I sew a lot with silk chiffon and organza fabric. And not only because it's very beautiful, but it's also very comfortable to wear in a hot climate, it's breathable, lightweight, and soft.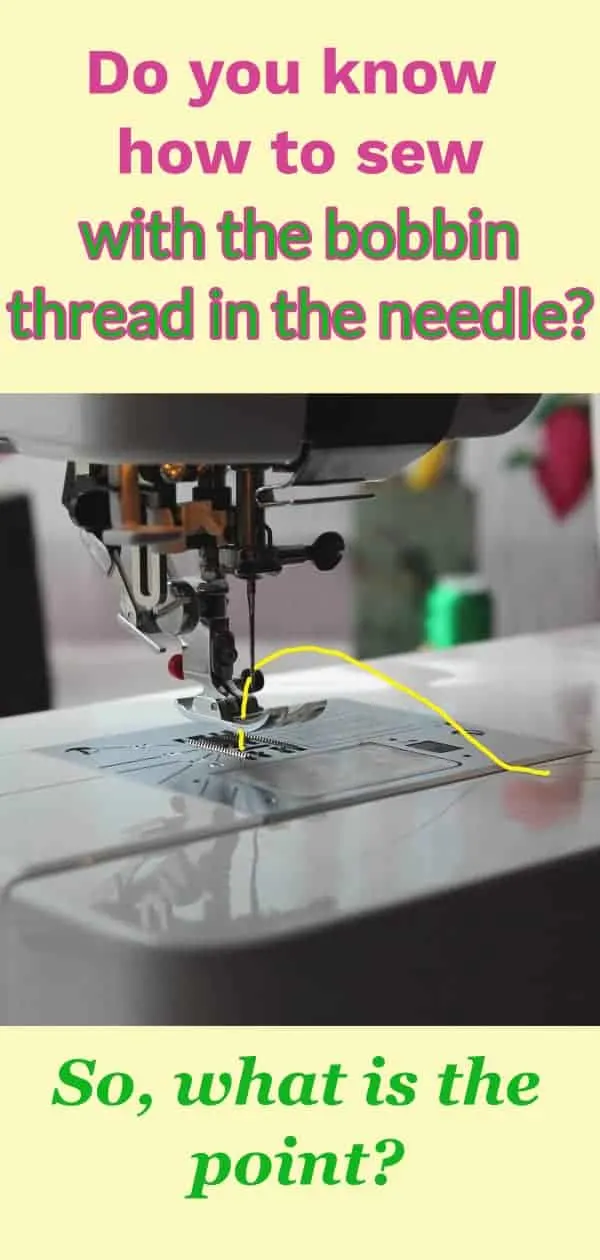 Chiffon and organza are often used for evening and wedding gowns, but I like to use chiffon and organza for everyday wear too. I mostly make shrugs, blouses, and scarves from 100% silk chiffon.
Why shrugs? When you are over 50 the skin on your arms doesn't look young anymore (unless you are a movie star and use Photoshop a lot) and wearing sleeveless or spaghetti strap dresses is often not an option if you care how you look, the sagging skin on the arms just doesn't look nice.
So, I decided for myself that I will make a shrug for every sleeveless dress I made before. And I made shrugs from chiffon and organza fabric which is so lightweight that I don't even feel I have some sleeves to cover my aging arms.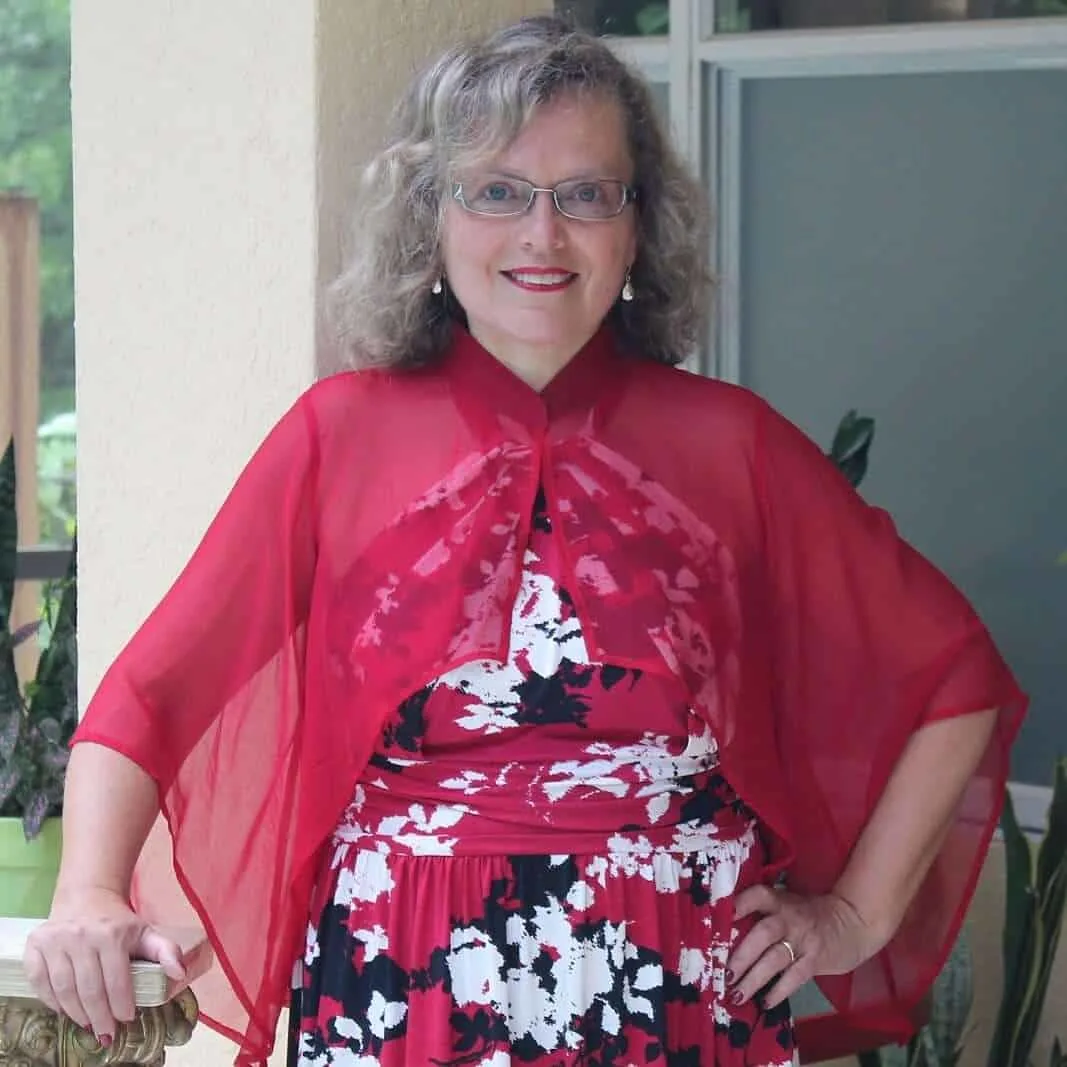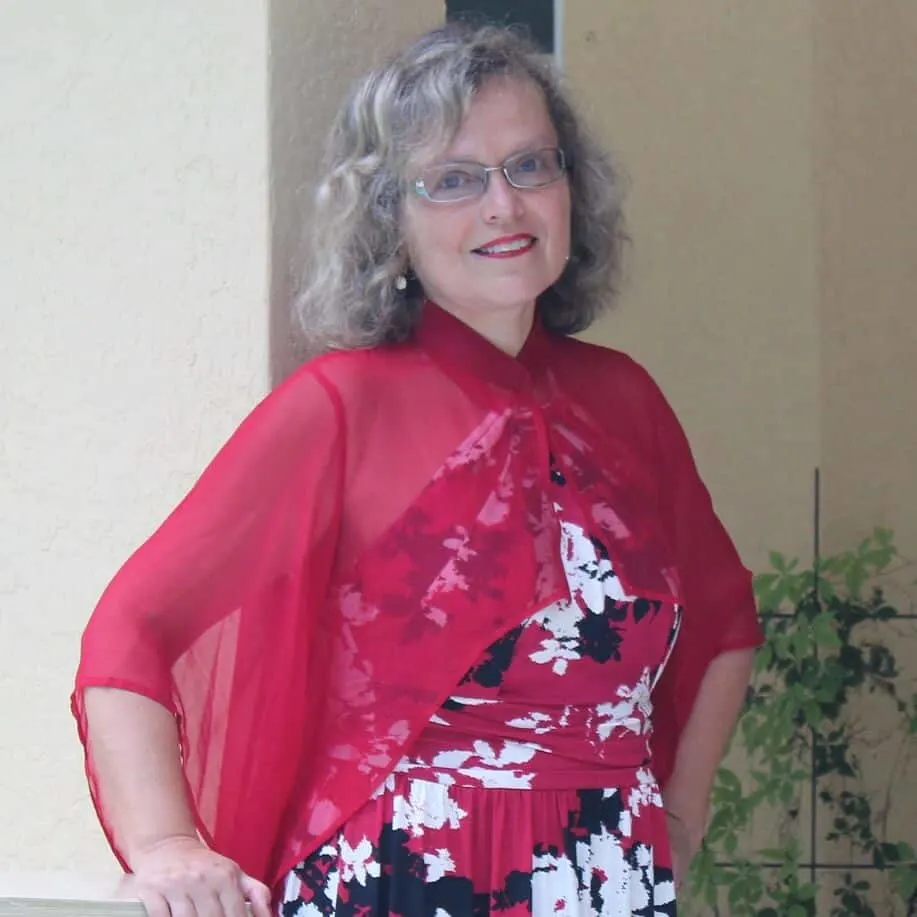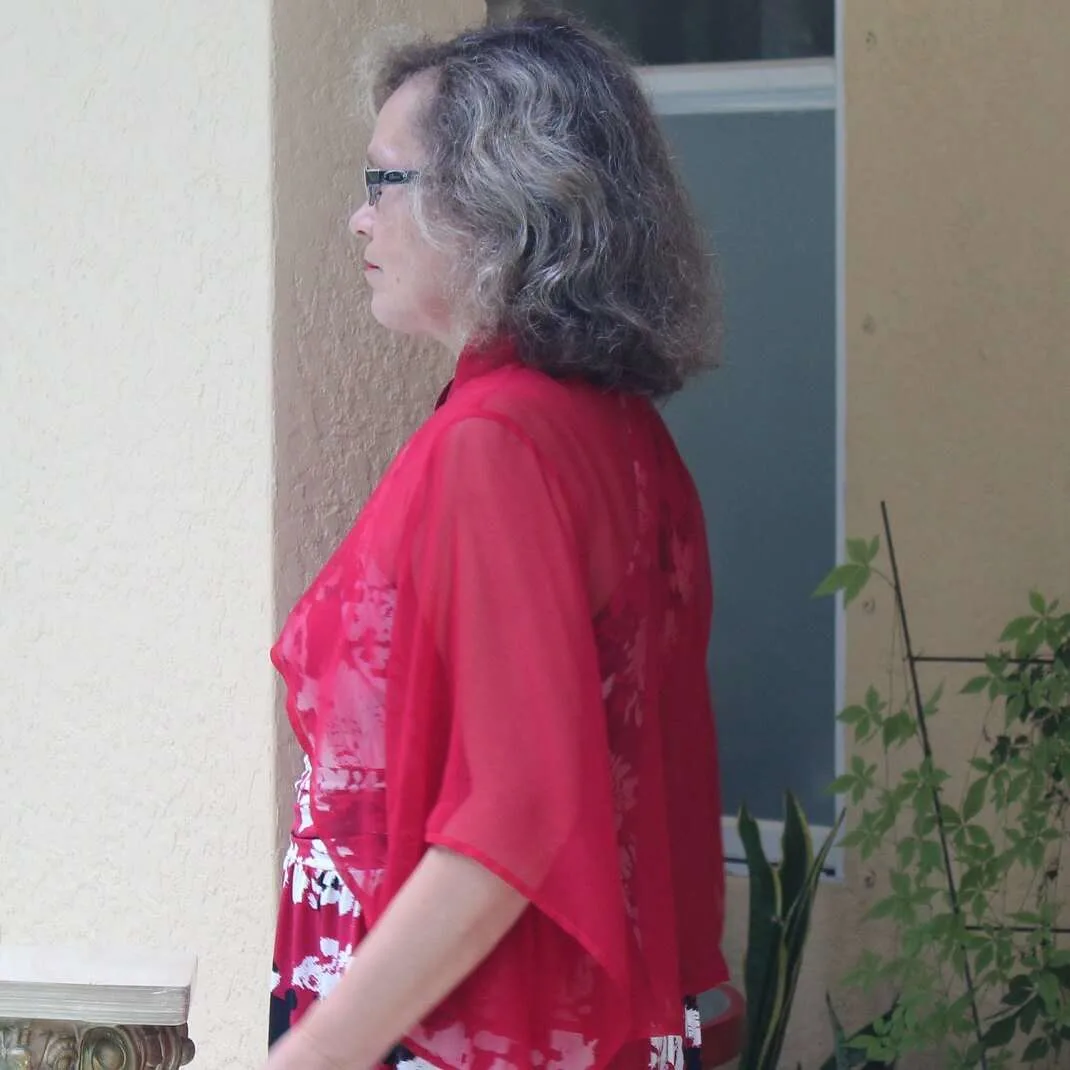 Note: Some of the links on this page are affiliate links. This means I will receive a commission if you order a product through one of my links. I only recommend products I believe in and use myself.
But there are some difficulties working with sheer fabrics. I wrote an article on how to cut chiffon without problems. And now I want to show you some tricks I use to sew darts that look good in sheer fabric.
When you sew darts in a sheer fabric you can't just backstitch to secure the seams, it doesn't look nice. And if you make a knot at the point of dart you still can see some threads through the sheer fabric, not counting that you can probably feel the knot too through the thin fabric.
But there is some technique that makes darts look nice and eliminates the need for backstitching and knots. This technique is quite simple and at the same time, it fascinates me every time I use it. I don't know really if there is a special term for this in English but I call it "one thread stitching".
What is the technique? If I make the long story short, it is using a bobbin thread for threading the needle also. So, when you are sewing darts you are using only one thread from the bobbin to make a stitch. Let me show you how to do this.
1. Wind the bobbin using 100% silk thread (of course, the thread has to match the color of your fabric). Silk threads are just amazing! For sewing chiffon and organza you must use them. They are very thin but they are also very strong. Here is an affiliate link where you can buy 100% silk threads for your projects.
More silk thread from Amazon here
2. Thread the needle with the bobbin thread. It is a bit tricky because you have to thread it from the back to the front of the needle (exactly opposite to threading the needle the regular way).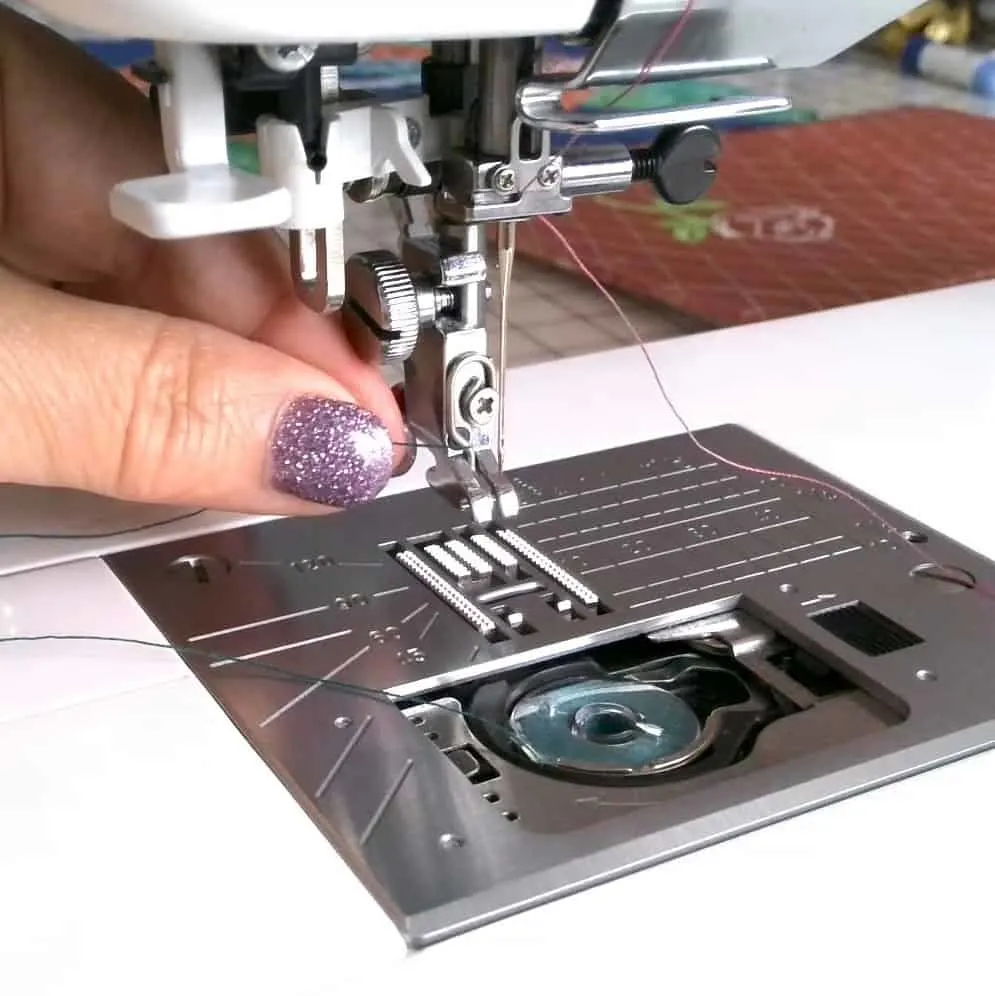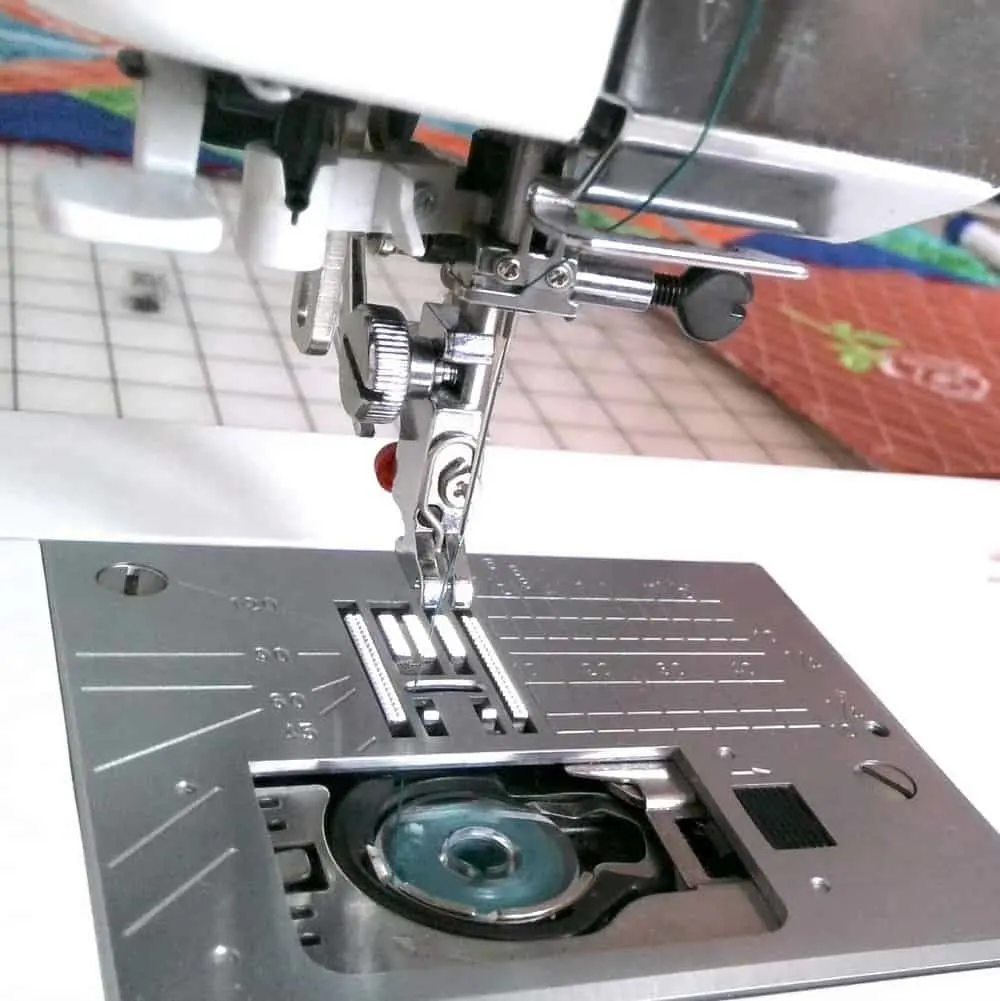 3. Connect the bobbin thread you just inserted to the needle with the upper thread (which you still have on your sewing machine left from sewing previous projects, right?) using a knot.
4. Pull the upper thread so that the bobbin thread is going all the way to the spool pin and make sure that you have enough thread to sew the dart because you will be sewing only with the bobbin thread.
5. Now you are ready to begin sewing the dart.
Keep in mind that in this video below I didn't sew a real dart, I just used a piece of sheer fabric to illustrate the tip. You have to be really careful at this step. You will have to sew the dart from its point to the side seam (which is the opposite you are used to, right?).
Position the fabric next to the needle and lower the needle to the point where you wish to start. Make sure that the needle actually goes into the fabric and you don't have any excess thread in the needle so it doesn't make a loop at the beginning of the dart. Lower the presser foot and start sewing gently guiding the fabric along the seam line letting the fabric feed naturally.
Check out this 5-minute video below with step-by-step instructions on sewing with the bobbin thread in the needle.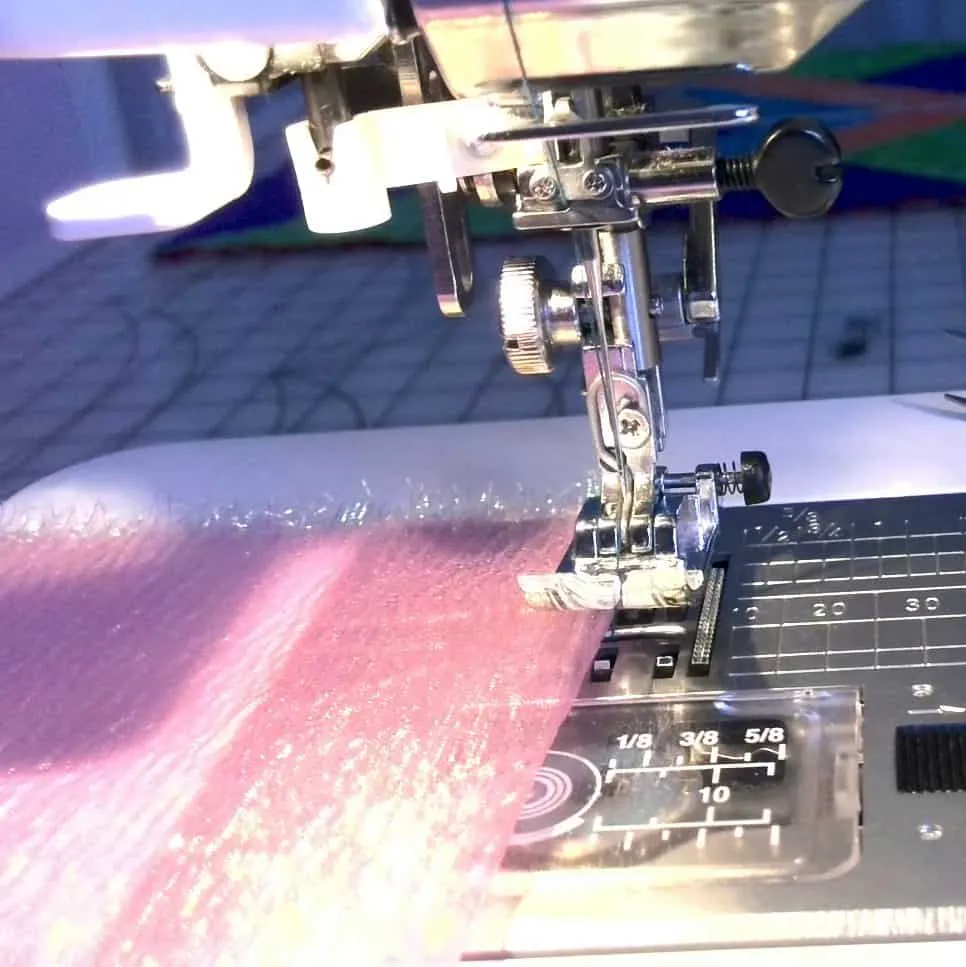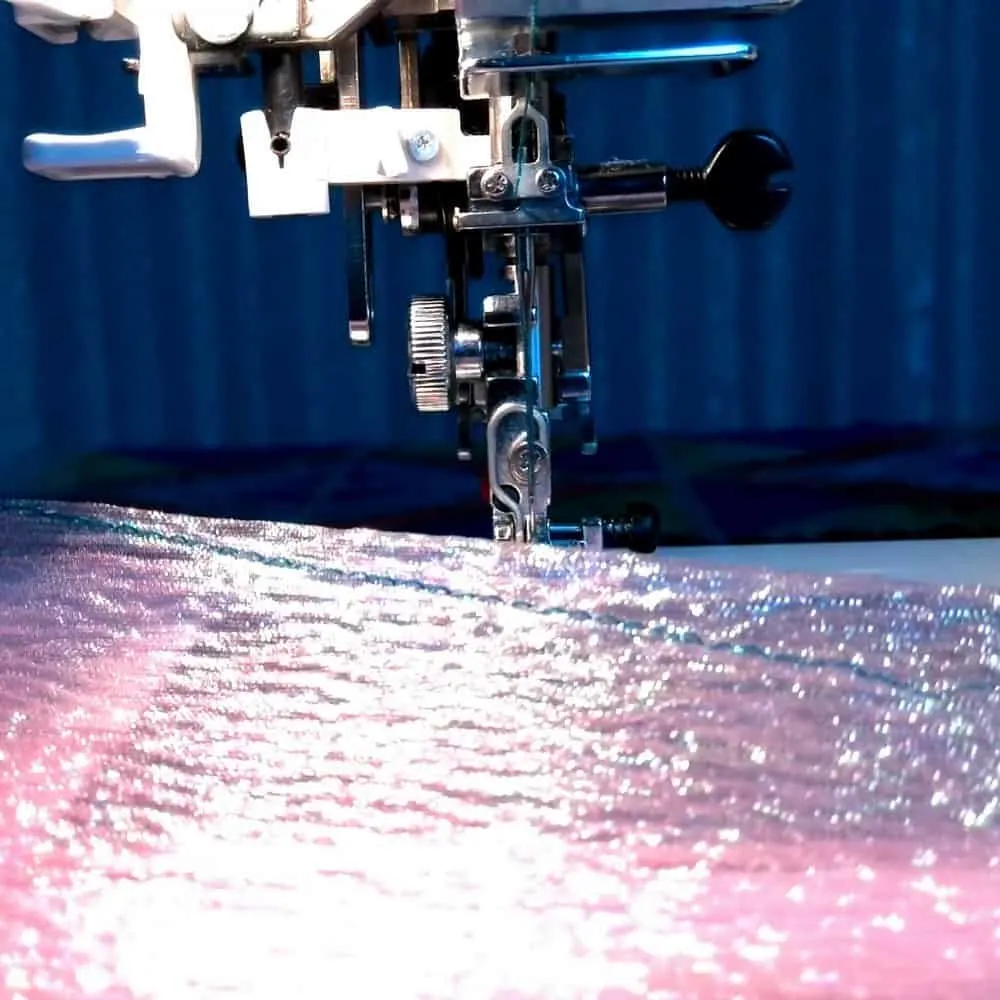 Silk fabric from Amazon here
---
Want to know other cool sewing tricks? Check out these sewing tutorials:
Final note: this "one thread sewing" technique is intended for sewing darts in sheer chiffon and organza fabrics. It can be used for any fabric, but the thick, opaque fabric does not require it since backstitches and knots are not easily visible. But the thin fabric is transparent and any mistake will be easily visible, also the fabric does not react well when removing stitches, often you can see the location of the old stitch, so it is important to do it right the first time.
This can be a challenge if you never used it before and it takes some time to master the technique, I suggest practicing on a scrap before sewing. How do they say: measure twice before cutting once; in this case, practice twice before stitching once! I have used this technique from time to time, but I still test it before each actual use.
---
Would you like to know more about silk fabric types? Check out my really useful guide "Most common silk fabric types (and tips on how to tell them apart)".
Did you like this tutorial? If you want to save it for future reference and to use it later when you are ready to use this tip, pin this image to your sewing board on Pinterest and follow me on Pinterest for more tips, tutorials, and inspiration.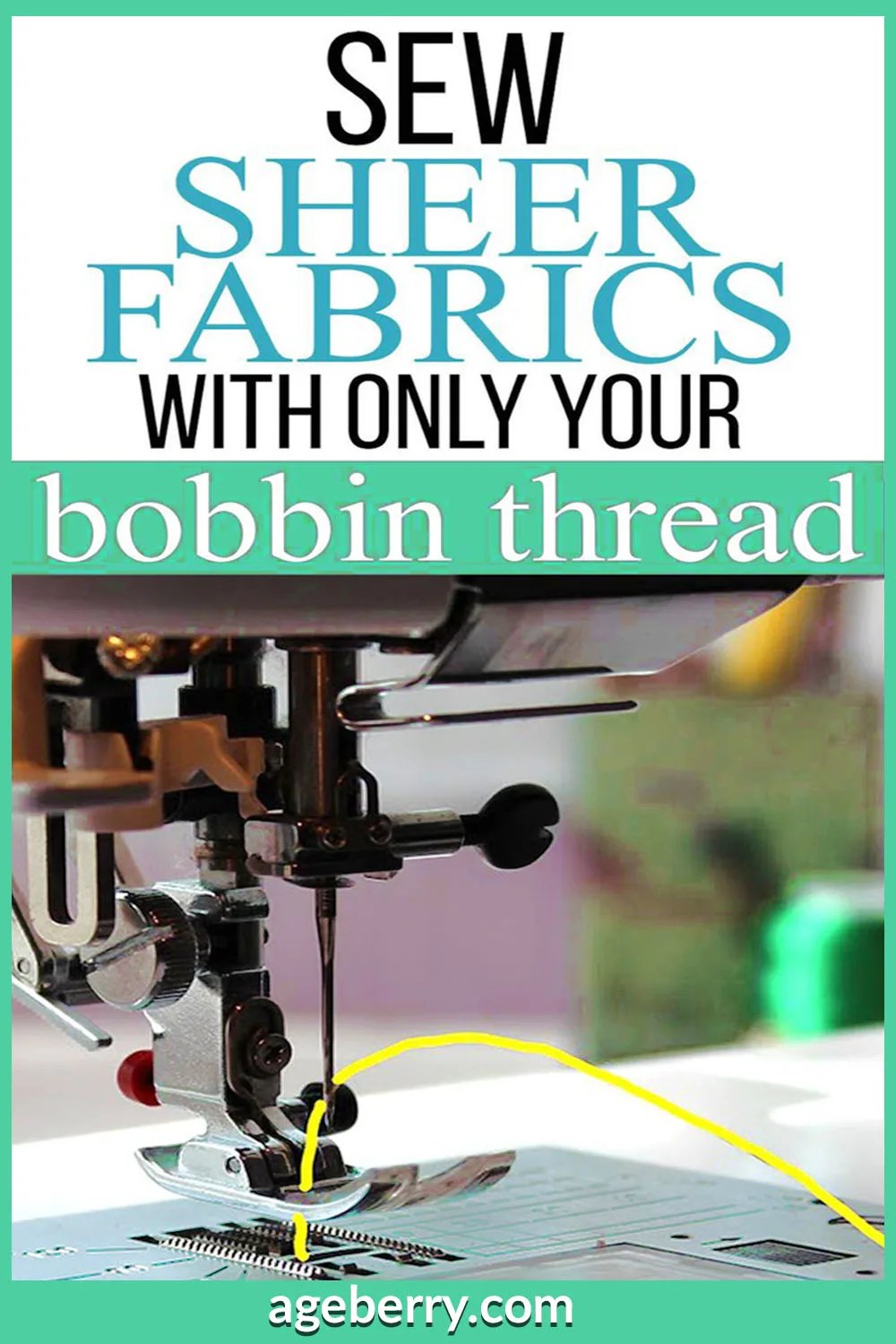 ---