Today, we're going to take a deep dive into the topic of serger vs. sewing machine. We'll talk about what a serger is (and what it does) versus a sewing machine. Spoiler alert: by the end of this I'm certain you will be convinced that you absolutely need a serger!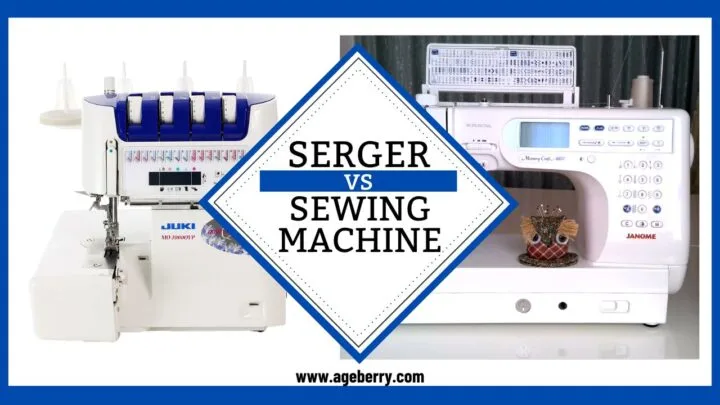 As someone who has sewn for decades, I would admittedly count my sewing machine as my most used tool. That being said, my serger would come in a very, very close second—I almost think of them as 1A and 1B rather than 1 and 2 on my list.
As you'll learn, while there are some similarities between a serger and a sewing machine, there are a lot of differences as well. Here's everything you need to know!
Let's chat a bit about the serger vs sewing machine comparison. We'll talk more about the differences and similarities below, but this gives you a great overview of what each machine is and what it can do.
What is a serger?
You may have read the title of this article and wondered, "what IS a serger?". You aren't alone! It's a machine that is often talked about, but not always explained.
Simply put, a serger (often called an overlock machine) is defined as "a special type of a sewing machine that trims, stitches and overcasts the fabric edge at the same time." This definition is quite simplistic, but we'll get into more of the actual functions of a serger below. Sergers make the type of seams you see in t-shirts. And if you check the interior of almost any store-bought garment you will see that the seam allowances are finished by a serger.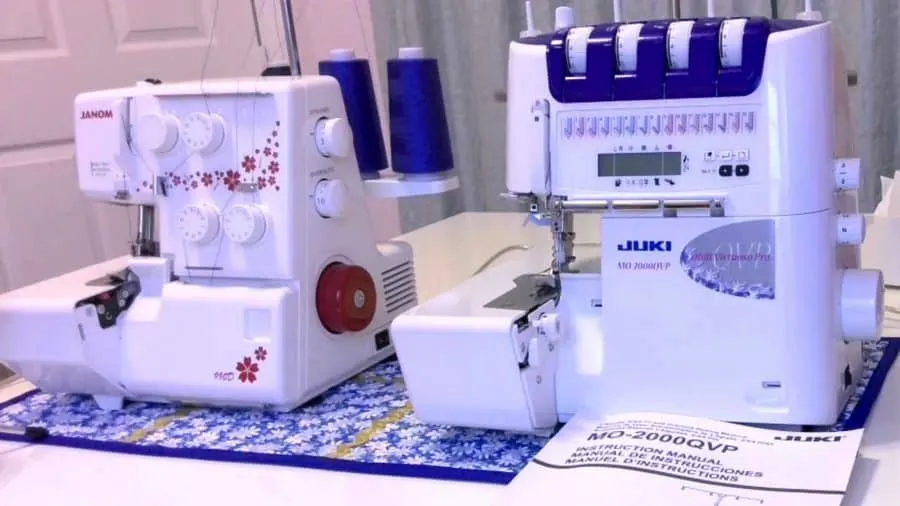 What does a serger do?
Here's where the real magic of this machine happens. A serger combines three essential functions every seamstress needs into one neat package. A serger:
Trims the seam allowance fabric off your garment for you.
Stitches a seam.
Overcasts the edges of your fabric to prevent it from fraying.
These three functions combined together help you to create a professionally-looking garment at lightning-fast speed!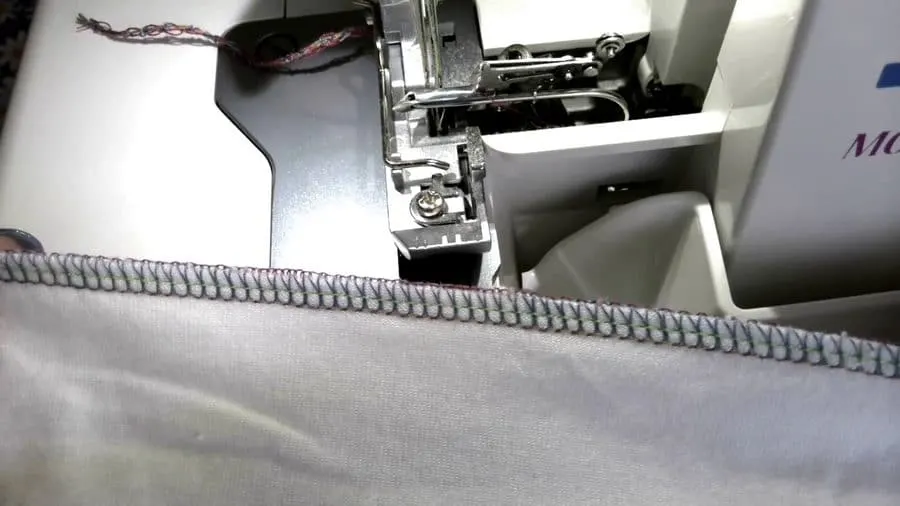 Do I need a serger?
If you sew items other than clothes, you will likely find one beneficial. If you sew clothing, you absolutely need a serger. There are functions this machine performs that either cannot be done on a sewing machine, or that would take you much longer to do without one.
If you want to sew knit and stretch fabrics you better use a serger. Serger's stitches have a built-in stretch and this keeps the thread from breaking when a seam is stretched.
What is a sewing machine?
Again, let's take a look at the basic definition of a sewing machine, which is "a machine with a mechanically driven needle for sewing or stitching cloth." Of course, any of us who have spent time with a sewing machine know that the definition, while true, seems quite limiting and oversimplified.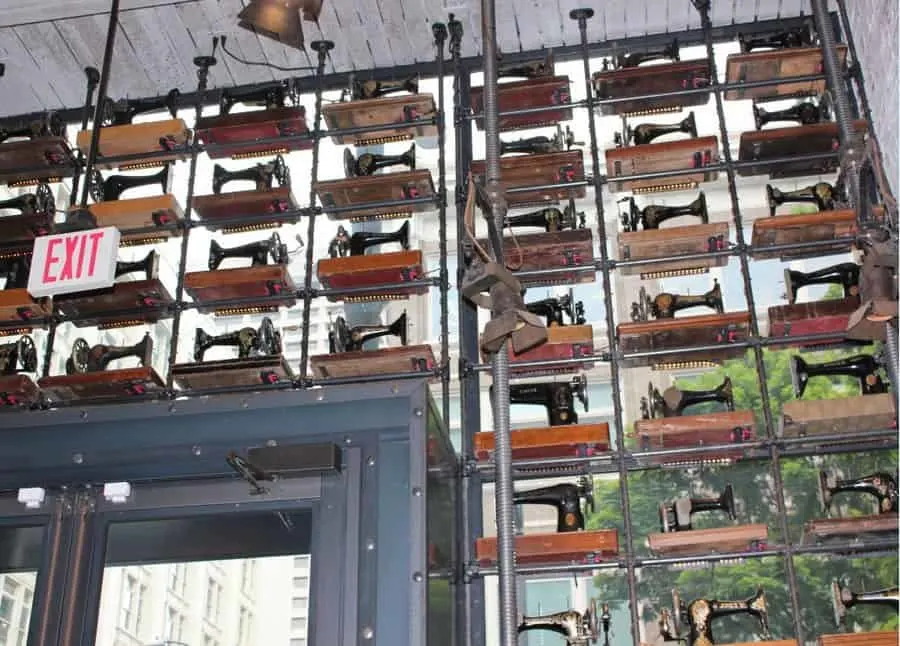 What does a sewing machine do?
A sewing machine uses thread to join together multiple layers of fabric. This can be done in a basic, manual fashion, or you can get one of those fancy computerized sewing machines that have all the bells and whistles.
Modern home sewing machines are powerful computers and they can do everything imaginable. For example, my sewing machine has a WI-FI connection, it can digitize embroidery designs right before my eyes, I can watch video tutorials on its large screen, scan my fabric and see it on screen, and make amazing projects.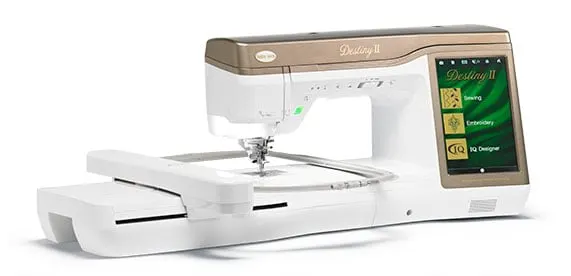 There is too much a sewing machine can do to mention here, but I wrote an entire post about how to use a sewing machine. I encourage you to check it out along with these other posts about how to learn to sew.
The Differences Between a Sewing Machine and a Serger
The most important thing to note about a serger vs sewing machine is that they are two different machines. Many people lump them into the same category and while they are similar, they are not interchangeable.
First of all, these machines are built differently. At first glance, a sewing machine and a serger even look different visually. Where a sewing machine usually has a single source of visual thread on the spool pin, a serger has anywhere from four to eight. Multiple threads are needed to make strong stretchy seams and enclose raw fabric edges.
Plus, sergers have loopers, while sewing machines have bobbins. The term "loopers" is used a lot when we talk about sergers. If you don't know what loopers are and where they are on your serger you will just not be able to sew.
Loopers are shaped metal rods/fingers used to position thread when forming a serged stitch. There are small holes at the end of each looper called eyes for inserting threads. To form a serger stitch, the upper looper goes over the top of the fabric, leaving a thread loop that is caught by the needle thread on the seamline. At the same time, the lower looper goes under the fabric to catch the needle thread. At the edge of the fabric, the looper threads interlock with each other.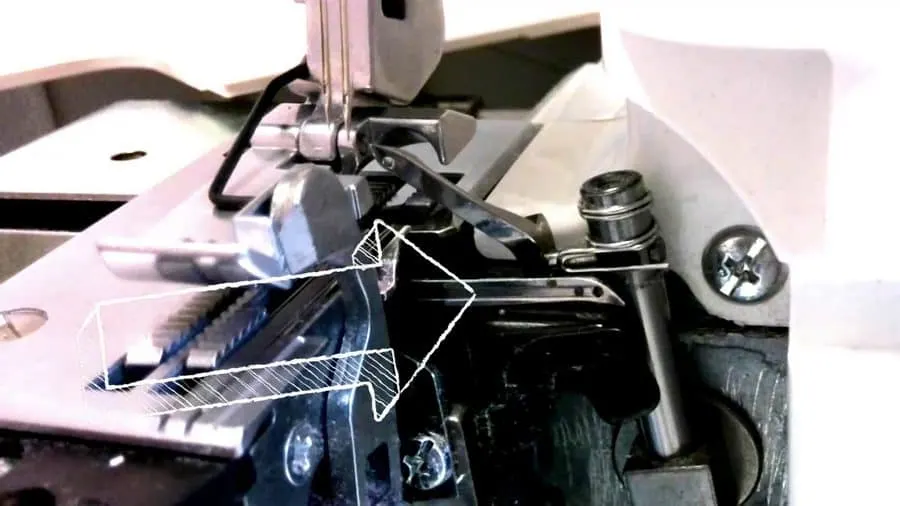 Sergers have knives to cut fabric. There is an upper knife that can be disengaged and a lower knife that is stationary. The knives trim away the seam allowances before the needles form the stitch.
Sergers use different threads specially made for multiple thread stands and high-speed sewing. Serger thread is thinner than standard all-purpose thread used in sewing machines and spun onto a cone in a much larger amount.
It's very different to thread a serger. You often need to thread 4 threads at once – 2 loopers and 2 needles! And this can be intimidating.
The shapes of the actual machines are slightly different as well. A serger tends to be squatter while a sewing machine is taller and thinner.
Of course, there are many visual similarities between the two machines. Both have needle plates, a presser foot, and a needle. There are tension dials and buttons on both—some even have similar functions.
When it comes to actual usage, again we have some similarities and differences, which we will look at below.
In one single step, a serger can perform multiple functions, some of which a sewing machine does not have the ability to do. Remember, the serger can trim your fabric allowance while simultaneously stitching and overcasting the edges of the fabric. A sewing machine cannot finish fabric edges professionally like a serger can.
Most sergers have two sets of feed dogs under the throat plate. And because of this, sergers feed fabric evenly so you don't need to worry about one layer slipping (as it often happens with a sewing machine). So you can sew fabric with stripes easily.
Sergers have a feature called "differential feed". It's very different from a regular sewing machine. Two sets of feed dogs can feed the fabric through the machine at different speeds and this helps to sew very stretchy fabric without stretching. With the differential feed, you can also make gathering one easy step. And there are special presser feet that allow serging a gather to a flat piece of fabric in one operation.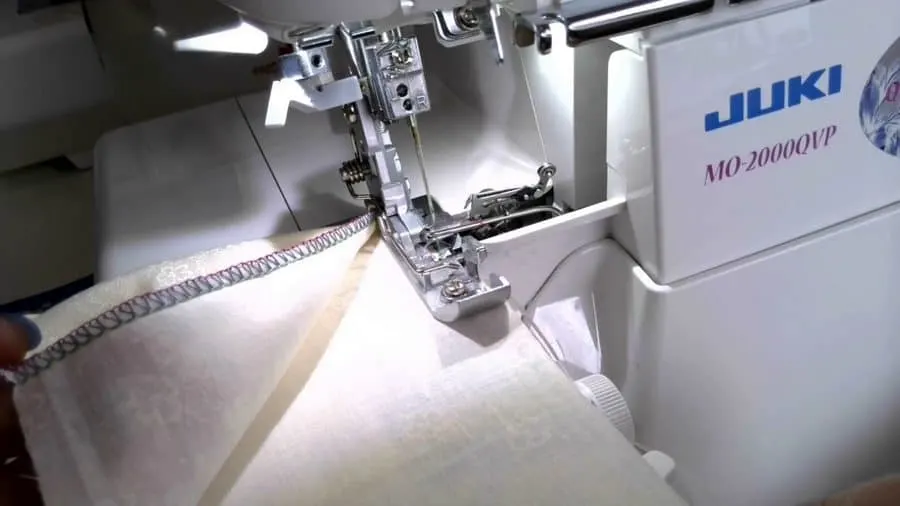 This makes it a no-brainer that a serger is a superior machine, right? Nope! Again, remember that they are two totally different machines. On the other hand, a sewing machine can do several things a serger cannot do. Just a few examples include making buttonholes, topstitching, creating decorative stitching, or sewing zippers.
When to Use a Serger vs a Sewing Machine
A serger provides a neat way to keep fabric edges from fraying by using an overlock stitch. An overlock is simply when the thread wraps around the edge of the fabric. Some sewing machines have an overlocking foot that you can use to replicate this look, but it can be rather clunky, and will not look anywhere near as professional. I actually have a tutorial on using different kinds of overlocking presser feet on a home sewing machine (for finishing raw fabric without a serger) at this link.
There are some projects in which this isn't as crucial and others in which you will absolutely need the serger to finish it properly. Here are a few situations when you'll want to reach for a serger instead of the sewing machine:
Making rolled hems
Sewing certain fabrics, particularly knit fabric, especially very stretchy (like spandex)
When you need edges to be professionally finished
When time is in short supply (as it's multifunctional, a serger can do twice the work in half the time!)
Sewing difficult fabrics like lace, silk, and velvet without seams puckering
Serger stitches can also be decorative, not only practical.
I just love to make rolled hems with my serger. It provides a neat, attractive finish and it's so much faster to make than on a regular sewing machine.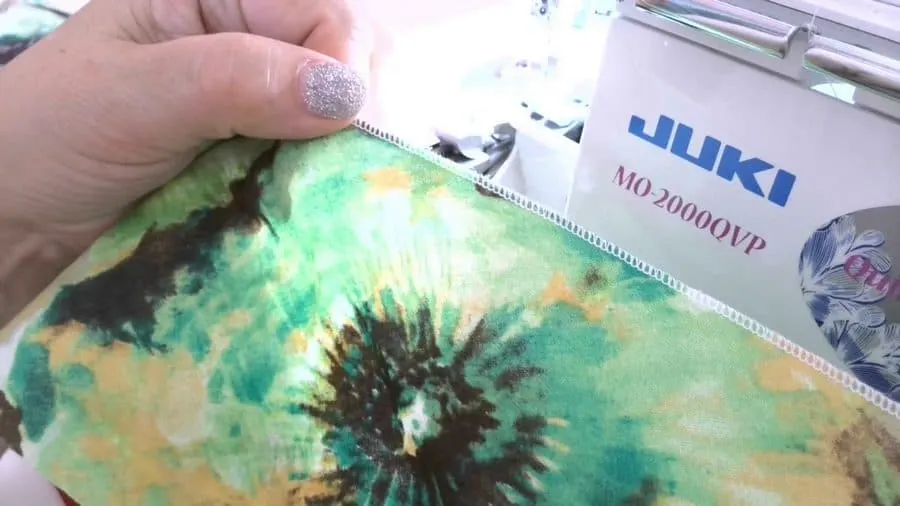 ✅ Related article: How to Make a Rolled Hem with a Serger: Get Professional Results
Which is better, a sewing machine or a serger?
The answer is simple…both! These two different machines work hand in hand to create beautifully tailored pieces. I love my sewing machine and my serger equally. There are days when I find myself using one more than the other, but I wouldn't give up either.
Sometimes I can sew a garment only with a serger from start to finish. This usually happens when I use knit fabric. For example, this outfit was done only with my serger (not the purse though)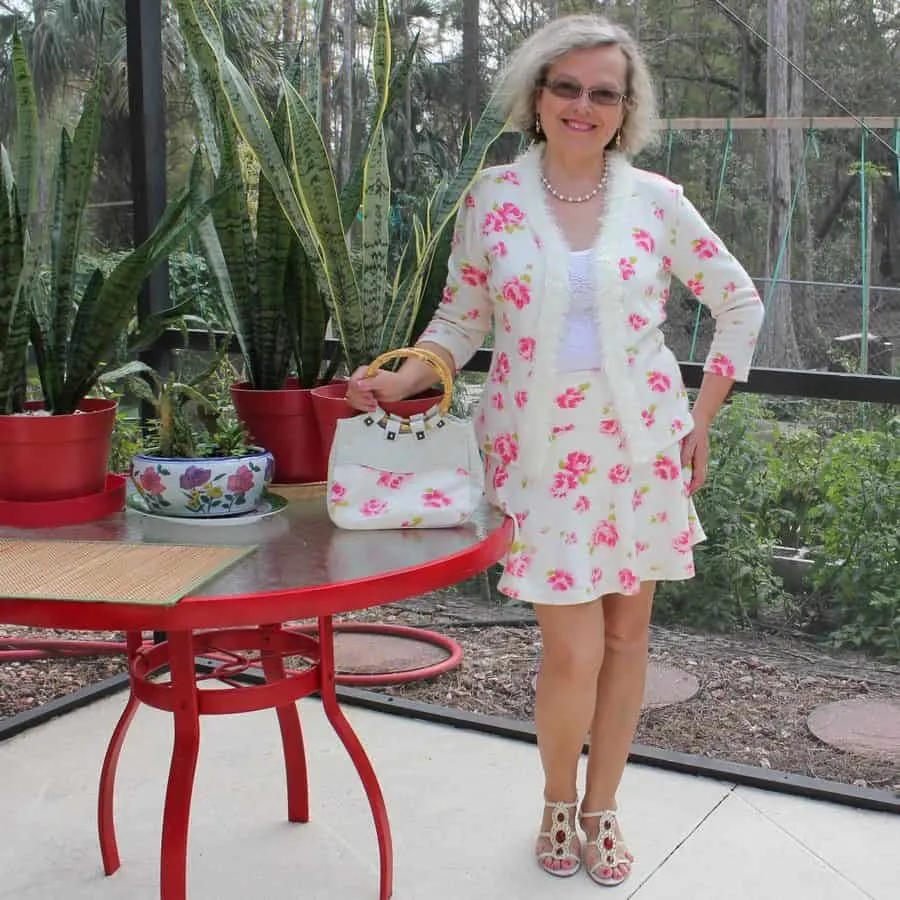 Sometimes I use only my sewing machine. For example, when I make winter coats or jackets with lining.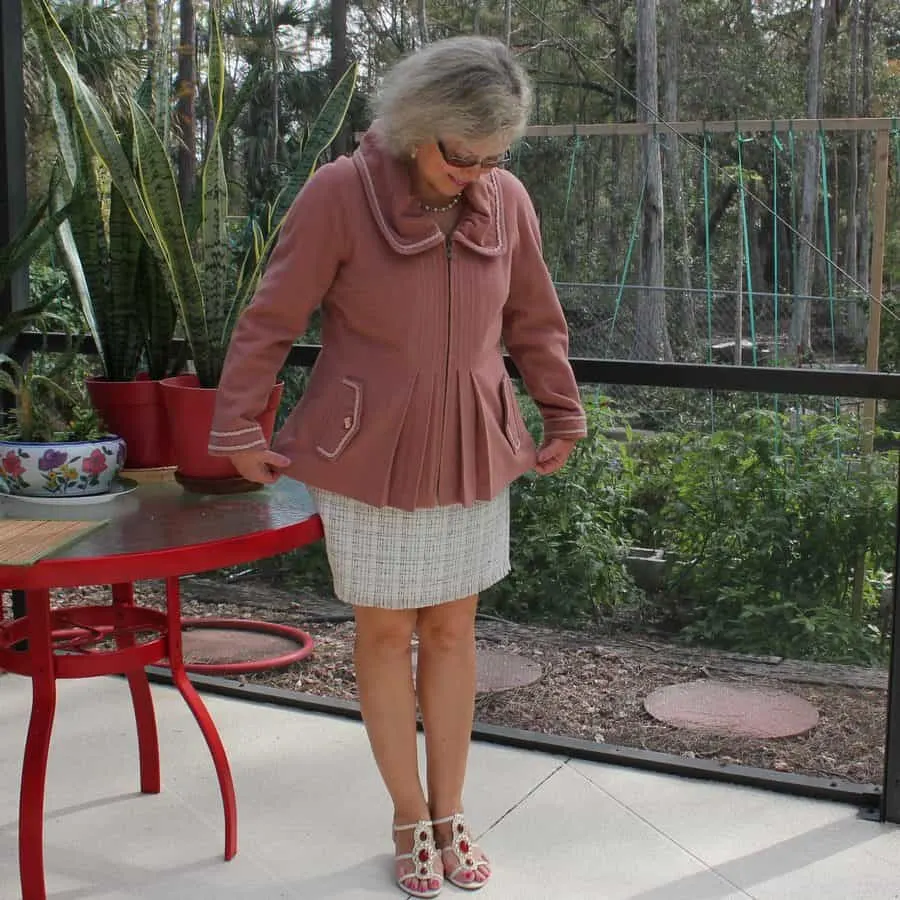 But most of the time I use both machines for a project: I sew seams by sewing machine and I finish raw fabric edges by serger.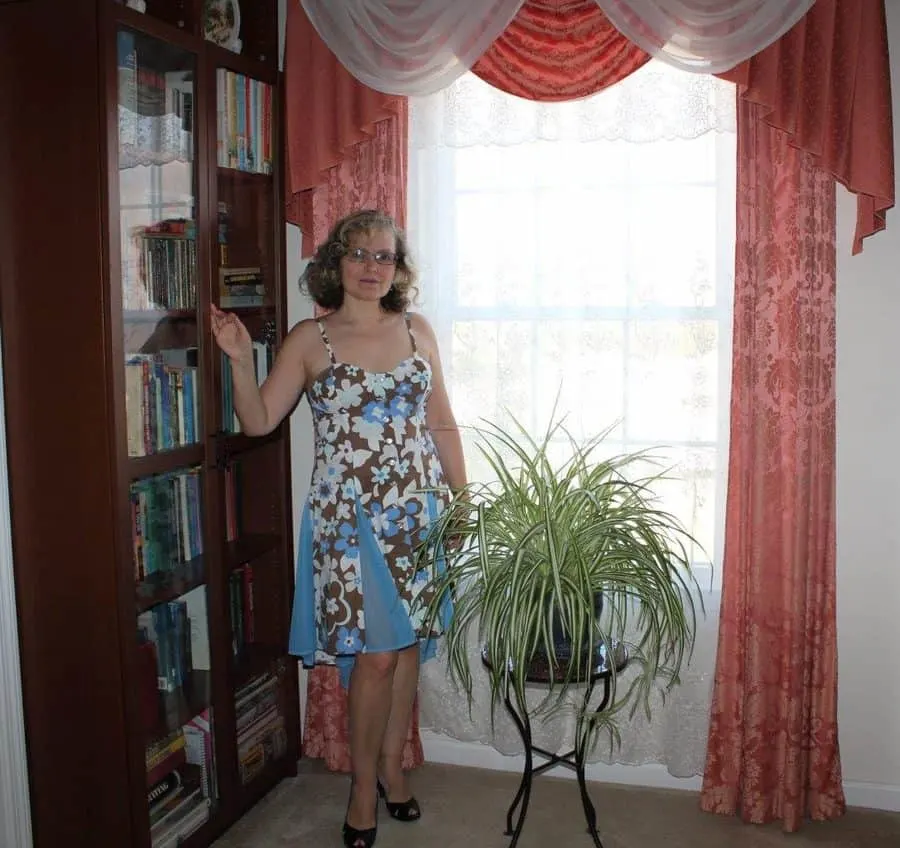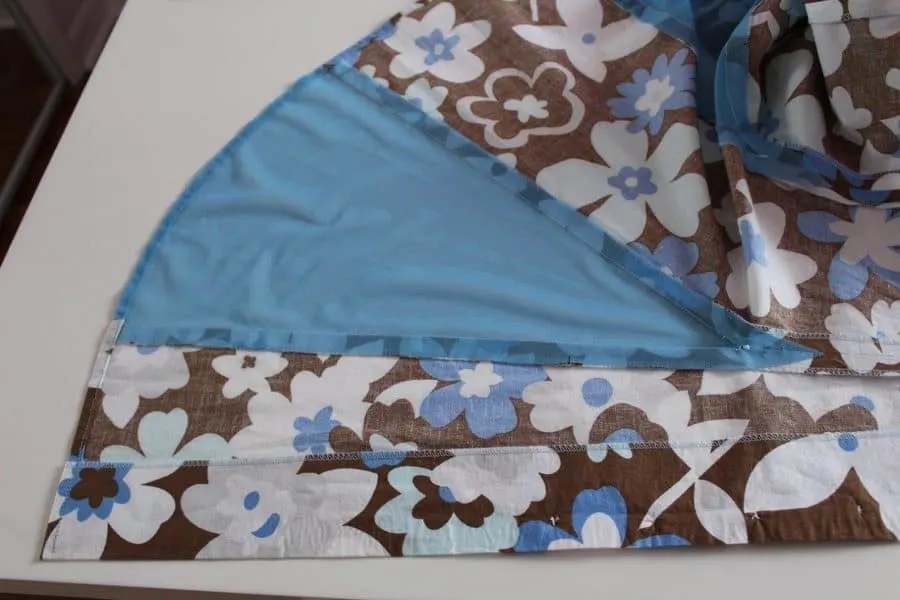 I use my serger even for finishing quilting projects. Do you know that you can sew binding for a quilt by a serger (well, together with a sewing machine)? If not, then check out my tutorial on how to bind a quilt with a serger.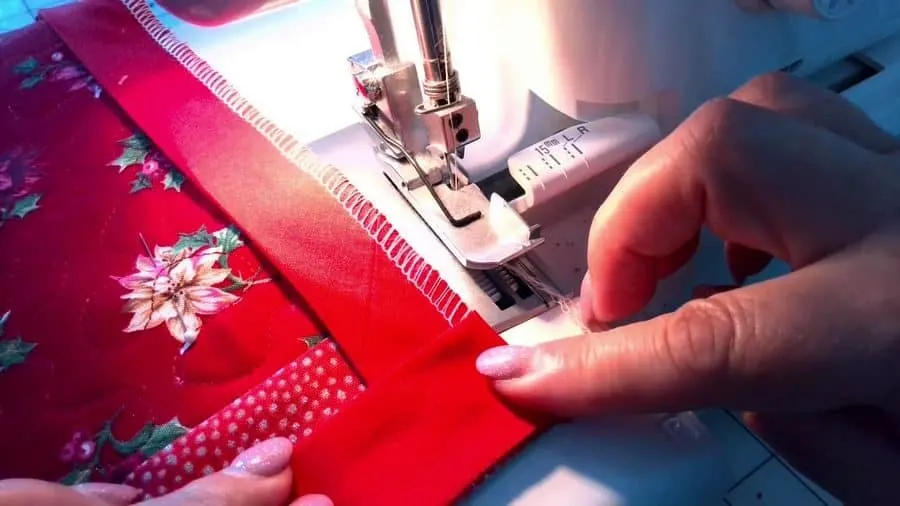 I use my serger to sew French seams. Check my tutorial on sewing French seams with a serger.
Note: Some of the links on this page are affiliate links. This means I will receive a commission if you order a product through one of my links. I only recommend products I believe in and use myself.
Can a Serger Replace My Regular Sewing Machine?
In short, no. There are many functions that a sewing machine offers that a serger doesn't. While you may be able to use a serger for a percentage of your sewing projects, there will be a time or two when you'll need the versatility and functionality of a sewing machine.
Is it essential to have a serger if you intend to sew clothing?
In my opinion, yes. If you are a beginner who is just starting out, I recommend purchasing a quality sewing machine. There are some great sewing machines on Amazon that will be brought right to your door.
That being said, you will very quickly realize you need to add a serger to your sewing room! Projects will become much more polished and be able to be completed much faster with this helpful machine.
All About Sergers
Now that I've explained what a serger is, and why it's an essential part of any seamstress' tool belt, let's talk a bit about how to choose the right serger for you. Just like anything else, not all sergers are created equally. Brands and models of sergers vary quite a bit but still, most of them have similar parts and functions. Some machines have more features than others, and they can vary widely in price points.
During the last years, serger technology has advanced rapidly.
For example, my JUKI serger MO-2000 QVP has air-controlled threading. It has a computerized LCD screen which is very useful to see what types of stitches the serger is sewing and what settings are necessary for that type. After you enter the desired stitch, the screen indicates the necessary tension, stitch length, and differential feed settings, as well as the position of the needles, knives, and loopers. You can read my article "Review of Juki serger MO-2000 QVP"
Serger vs. Overlock
A lot of people have asked me what the difference is between a serger and an overlock machine. These two are actually the same exact thing. As one of the main functions of the serger is the overlocking seam, it earned the nickname of "overlock machine".
I think, in Europe, they use the word "overlock" and in America, they prefer the word "serger".
Features Sergers Have
As you enter into the wonderful world of sergers, you'll start to notice all the different features and upgrades available. Just like a sewing machine, sergers have a wide range of abilities, and that comes with a wide range of costs.
What features to look for in a serger (when you want to buy a serger decide what you need and if you need it)
Number of threads (4 to 8)
Needle system (just regular sewing machines needles or special ones only for sergers)
Threading (how easy it is to thread) color-coded threading?
Tension system (does it have automatic tensioning? Adjusting with a dial or a button? Or a touch screen? Does it have tension release?)
How easy it is to adjust the stitch width and length
Retractable upper knife?
A number of different stitches?
Does it have a rolled hem option?
Does it have a differential feed?
What is stitching speed? Speed control?
Does it have a free arm?
Does it have snap-on presser feet?
Does it have a waste collector?
Does it have built-in accessory storage?
Included accessories and optional accessories?
What is a self-threading serger?
Self-threading is another feature that is in high demand with modern machines. As threading a serger can be slightly more complicated than threading a sewing machine, this is a feature that's great to have if you can afford it.
Most of the time you will need to thread 4 different threads in sergers (and only one in sewing machines). So self-threading sergers make threading easy and fast.
There are machines that will self-thread only the lower looper and others that will thread both the upper and lower loopers.
Serger Brands
Most of the major sewing machine brands also offer sergers. This includes Baby Lock, Brother, Singer, Juki, Janome, Bernina, and many others.
The Best Serger for Beginners
If you are looking for your first serger, I encourage you to look for something that is user-friendly. Just like anything, there is a learning curve that comes with a serger. Of course, you will also need to make sure whatever you pick fits into your budget.
For the beginner, I have written a special article Best serger for beginners – A Serger buying guide. It has a number of tips and suggestions that you might find useful.
Some good options to take a look at include these sergers:
I hope I have convinced you that when it comes to serger vs sewing machine, the answer is both!
Like sewing tips? I have other popular tutorials on my site that might be interesting for you. Check them out below.
Did you find this tutorial helpful? If so, save this pin (see below) on your sewing board so you can come to this tutorial later when you need the information on SERGER VS. SEWING MACHINE and follow me on Pinterest for more tips, tutorials, and inspiration!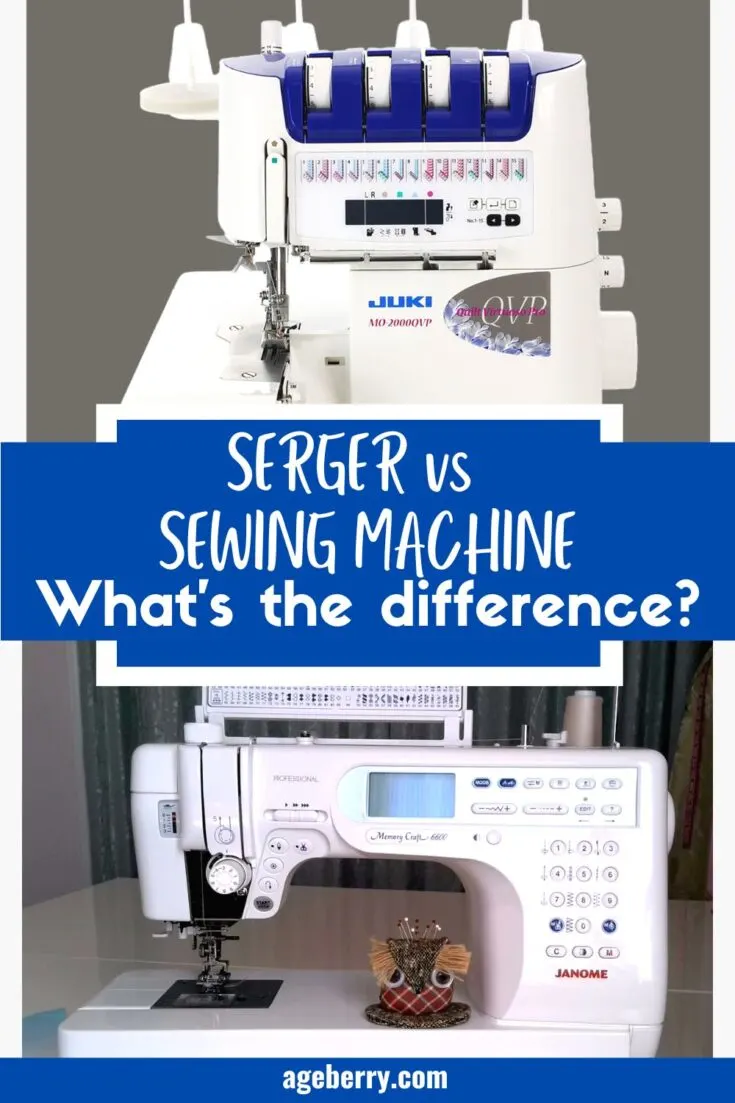 ---