One important part of sewing is keeping your machine in top notch order. After all, while creating quilts, garments, and accessories is fun, when your machine does not work correctly, sewing is no fun. The machine may jam, break threads, work slowly, or not work at all. Cleaning regularly is one of the least expensive ways to maintain your sewing machine or serger.
A vacuum cleaner for a sewing machine is exactly what it sounds like – it is a small handheld vacuum that you can use to suck bits of lint, dust, thread, and dirt out of the interior of your sewing machine. These bits of sewing debris can clog the moving parts of your machine and make sewing frustrating. Your machine may wear out faster as pieces coated in lint can overheat and clog up.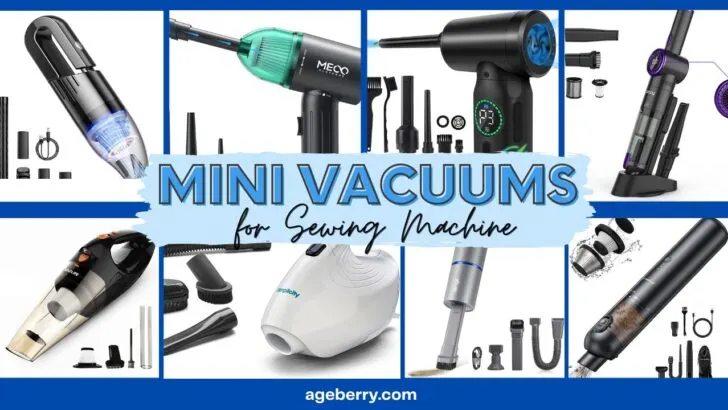 While you may have a regular vacuum cleaner with a handheld tool or attachment, that might not be good enough for your sewing machine. After all, those tools are designed to clean out cars and sofas, not tiny machinery like that in a sewing machine. A vacuum for sewing machine has tiny attachments and brushes so you can suck dirt out of every crevice and crack of your machine.
What Is A Mini Vacuum For Cleaning Sewing Machines?
Even if you have been sewing for years, you may have never heard of mini vacuums for sewing machines. Let me fill you in on all the details. It's amazing how much technology has changed in even just the last 20 years.
A mini vacuum is a nifty gadget that is about the size of a hair dryer but has a pretty powerful suction motor. They're small enough to fit in the palm of your hand and are very lightweight, making them easy to maneuver.
Mini vacuums usually have less suction power than regular vacuums because they have smaller motors. This means that they're not as good at picking up heavy-duty messes but they are very good to clean lint and debris in sewing machines, sergers, computers, and other electronic devices. They can be also used to pick up small treads from tables, around sewing machines and from the floor.
Mini vacuums typically include extra hoses to clean even the most awkward crannies of your machine. They also have extra brush attachments to quickly whisk away threads and lint that are in strange cracks in your machine.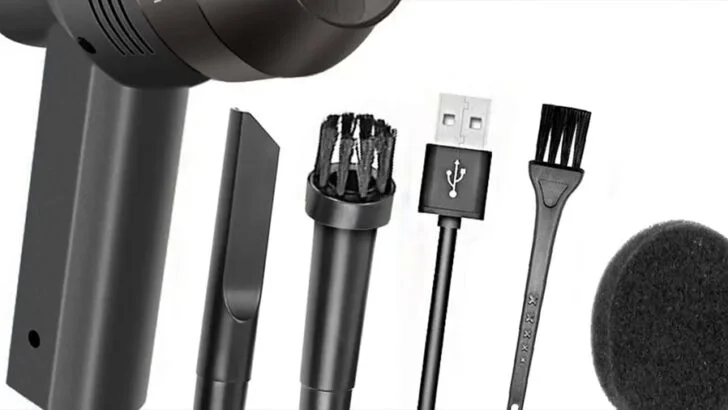 However mini vacuums are made with all kinds of variables. Sometimes they are corded and sometimes they are cordless or rechargeable. You may find them with a USB charging cord or a traditional one. For those that are rechargeable, the battery life may vary, depending on the brand you purchase.
Whether you're looking to remove lint, threads, or other debris, a mini vacuum can help you keep your sewing machine in top condition.
There is one problem with mini vacuums I need to mention. Some of these small cleaning machines are also blowers (or air dusters, as they call them sometimes). But sewing machine technicians recommend avoiding the use of blowers (or compressed air) for cleaning. What many people don't realize is that a lot of the lint ends up getting pushed into deep areas of the machine where it can accumulate over time. This can eventually lead to problems with the performance of the machine.
Instead, it's better to use a vacuum cleaner with a small brush to remove lint and debris from your sewing machine.
Mini vacuums are very useful household gadgets as you can not only clean out your sewing machine or serger, but also use them to clean other things. If your computer keyboard often has bits of dust or grime in the keyboard or other cracks, you can use your mini vacuum to suck those things out of it, helping it continue to work well. If your car stereo has dirt and dust in the cracks and buttons, your mini vacuum can be used for cleaning those spaces as well.
How to Use Mini Vacuum Cleaners for Sewing Machines
If you have never used a small vacuum to clean a sewing machine, you might wonder what is the big deal? You probably are already using a small brush to flick away bits of lint and think that is all there is to it.
However, once you buy a sewing machine vacuum, you will be completely won over. Your machine will likely operate more smoothly and you will find that it shines and sparkles like never before.
Remember that any time you are cleaning or maintaining your sewing machine, you should first turn off the machine. Better yet, unplug the machine so you do not accidentally turn it on while cleaning.
First, use the sewing machine vacuum to suck up any visible lint or thread that you can see on the outside of the sewing machine. On many sewing machines, the area around the spindle for the thread and the places near where you wind a bobbin typically end up with the most lint.
Next, open up any compartments that are hidden on the sewing machine. For most machines, the bobbin compartment is typically one of the most dusty places.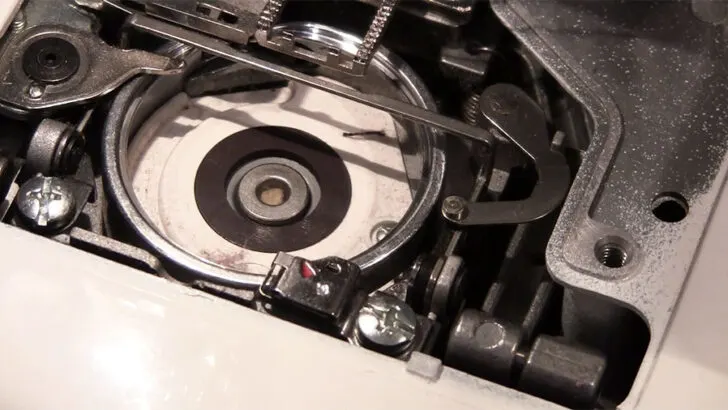 Remove the bobbin and the bobbin casing and use a brush attachment of the sewing machine vacuum to get all of the nooks and crannies in the bobbin area and the cavities under the throat plate. If you have a thread compartment where a spool of thread inserts into the machine, open up that area of the machine and suck out all of the dust. With the tiny brushes and crevice tools on your sewing machine vacuum cleaner, you will be able to access all of the dust in the machine.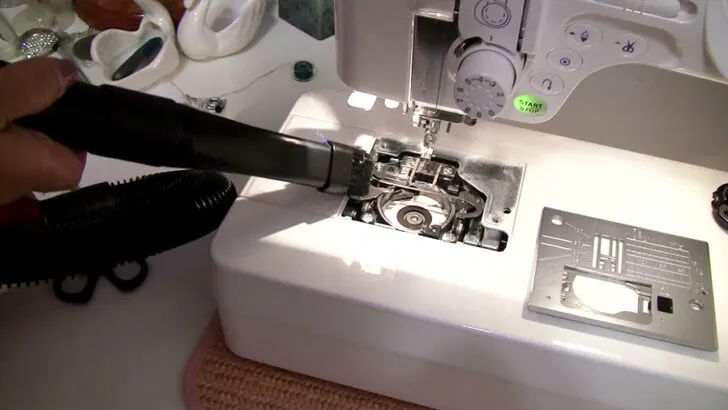 If you are feeling very handy, you may be able to pop off some of the covers on your sewing machine or serger. You may need a screwdriver to do this. Be sure to keep up with the screws and pay attention to how everything is attached. Using your phone to take photos as you go along can make reassembling the machine covers easier. Before you remove any of the covers, you definitely should unplug the machine.
Once you get the covers off the machine, vacuum any dirt, dust, and lint that you see. Do not take any pieces off of the machine as you do this. Only a professional sewing machine repairman should disassemble the machine. Just clean what you see.
Once you have cleaned everything that you can see, replace the plastic covers carefully, making sure that you are using the correct screws to reattach everything.
Now your sewing machine will be nice, clean, and shiny.
✅ Related tutorial: Care Of Sewing Tools And Equipment
Cleaning your sewing machine or serger fully as described above will not be necessary to do very often, unless you sew for hours each day. Especially if you clean it after every eight or ten hours of sewing, the lint will not accumulate and work its way deeper into the machine. Some experts recommend cleaning the machine after 2 or 3 bobbins of stitching.
However, you definitely should adapt the frequency of cleaning your machine to the kinds of materials that you are using. If you sew with velvet or another fuzzy type of fabric or one with a loose weave that sheds thread, you may want to clean it after every sewing session. Tightly woven fabrics will not shed as much lint so you won't have to clean your machine as often.
If you are an infrequent sewist, you can keep your machine cleaner by cleaning it after every use and by using a dust cover when the machine is not being used.
✅ Related tutorial: Sewing Machine Troubleshooting
Best Sewing Machine Vacuum
If you are going to spend money on a gadget for sewing, you want to buy the best mini vacuum for your budget. I have selected several options and collected some information so that you can decide what is the best mini vacuum for sewing machine for your situation. Remember that because we are all different, there is no best single small vacuum for sewing machine. Choose the one that suits your situation, your budget, and your sewing habits.
I was doing some research to find a perfect mini vacuum cleaner but I have to tell you – there is no perfect one. They all have their pros and cons. There are so many different models on the market, and they all have their own unique features. If you read reviews on Amazon you can see that some people complain that mini vacuums are not powerful enough to clean whatever they need to clean, they are not comfortable enough, the charge doesn't last long enough, etc., etc. While no vacuum is perfect for everybody, most are good enough to do the job of cleaning a sewing machine.
So if you're looking for a mini vacuum cleaner that will get the job done, there are plenty of good options out there – you just have to find the one that's right for you.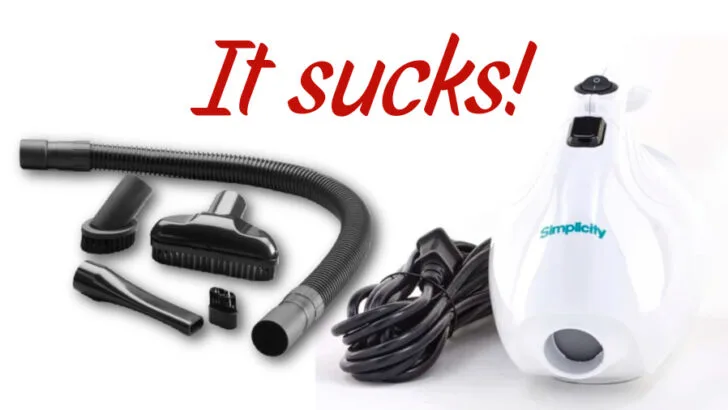 When evaluating the best mini vacuum for sewing machine, there are several factors to consider.
First, consider whether you want a corded model or a cordless one.
Cordless models have a lot of advantages over their corded counterparts. First of all, they're much more convenient to use since you don't have to worry about finding a power outlet. Cordless vacuums are also much lighter and easier to maneuver, making them ideal for cleaning sewing machines. Furthermore, the latest cordless vacuums are pretty powerful, making them just as effective as corded models.
However, cordless models will likely have less power than one that plugs into the wall. Cordless mini vacuums might lose their charge when you are in the middle of cleaning up a mess, so if you typically take more than a few minutes to clean, you might want a corded mini vacuum. On the other hand, dragging a cord around your sewing space might be a bit annoying and if outlets are few in the room, having a corded sewing machine vacuum could be inconvenient.
Another downside of cordless vacuums is that they tend to be more expensive. If you're looking for a cheap vacuum that does a good job, a corded model may be the better option. But if you're willing to spend a bit more money, a cordless vacuum will provide you with greater convenience and flexibility.
I have a corded mini vacuum I bought about 7 years ago. This model is no longer for sale, there are new models now available. While it cleans my machines really well now I would much prefer a cordless model because all the outlets near my machines are full and I have to unplug something to be able to plug in my mini vacuum. It's also very noisy.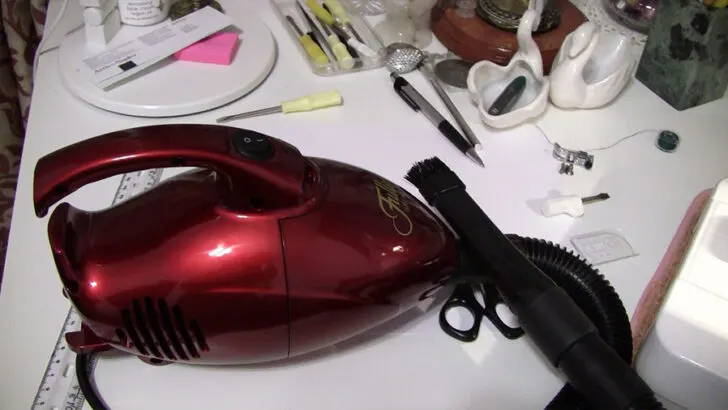 Second, size is another factor to consider. If you want to keep the mini vacuum in your sewing space, consider where you are going to store it. If your storage space is minimal, you will want to have a smaller vacuum.
✅ Related tutorial: Sewing Room Ideas For Small Spaces: How To Create Your Own Dream Sewing Studio
Third, if you think that you might use this vacuum for things other than your sewing machine, having extra tools and attachments might be useful so you can clean your car, your computer, or other random niches in your home.
Finally, cost is a factor that we all have to consider. Choose the one that fits your budget and don't worry if you can't afford a pricey one with all the bells and whistles. Chances are, if you are a recreational sewist, the less expensive models will do exactly what you need them to do. When you clean your sewing machine regularly, dust will not build up, so you won't need a sewing machine mini vacuum that will work for an hour on a single charge. You will be able to do the job in five to ten minutes.
Here are a few of my top picks for sewing machine vacuums.
Note: Some of the links on this page are affiliate links. This means I will receive a commission if you order a product through one of my links. I only recommend products I believe in and use myself.
Did you find this tutorial helpful? If so, save this pin (see below) on your sewing board so you can come to this tutorial later when you need this information on the best mini vacuum for sewing machine, and follow me on Pinterest for more tips, tutorials, and inspiration.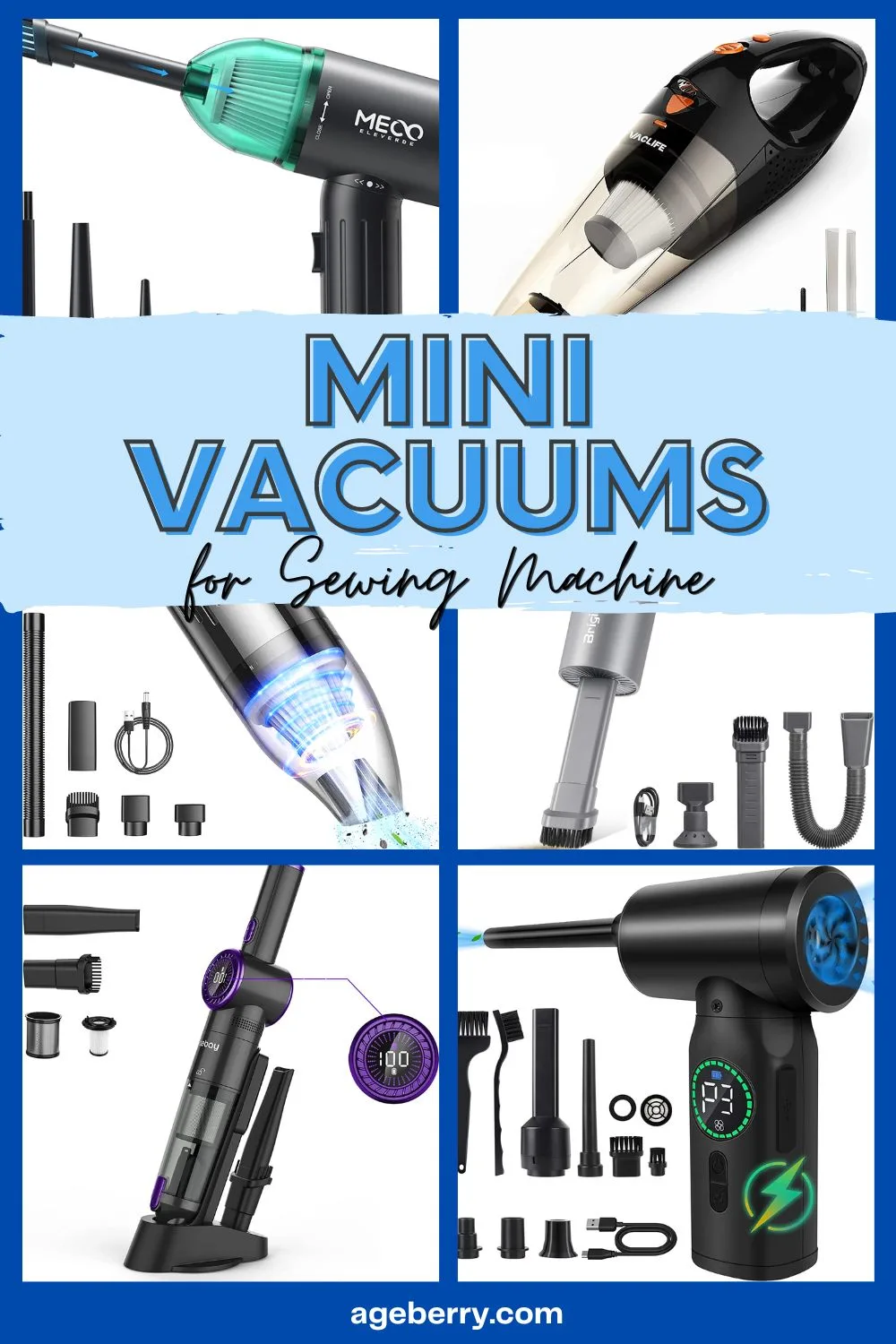 ---