Fabric glue is a must-have item for your sewing "toolkit." As a quick and easy alternative to needle and thread, you can use fabric glue for many tasks, including mending garments or attaching embellishments. The key is using the right type of glue for the job. Here are my top recommendations for the best fabric glue for all your sewing projects!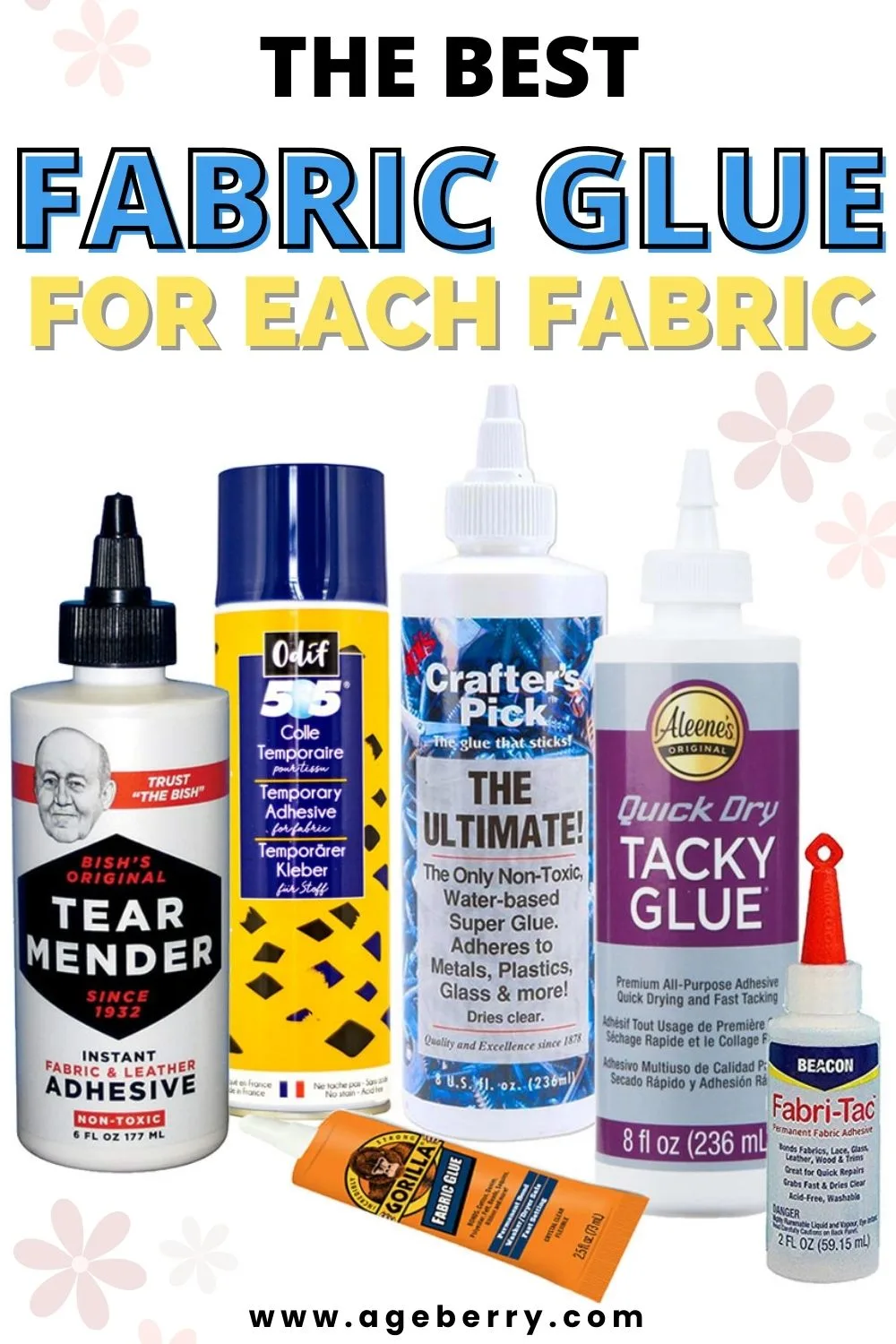 Over the years, I've used fabric glue in several different ways. I have found it helpful in repairing ripped garments, especially made from leather or vinyl, temporarily holding hems in place, attaching rhinestones, and everything in between. There's no doubt that fabric glue is an essential element in my sewing arsenal.
I've also learned with experience that there are many types of fabric glue on the market for a reason. As nice as it would be, sadly, no single "all-purpose" adhesive can possibly cover all the tasks you may call on fabric glue to perform.
So, I've compiled a list of my favorite options based on how you would need to use them.
Note: Some of the links on this page are affiliate links. This means I will receive a commission if you order a product through one of my links. I only recommend products I believe in and use myself.
Best Types Of Fabric Glues According To Their Useful Features
Believe it or not, fabric glues are not created alike. The market is flooded with adhesives offering various features that benefit some projects but not others.
Before diving into my recommendations, I want to point out my all-around favorite fabric glue. I have worked with Beacon Fabri-Tac for years and have found it to be the best general-purpose option.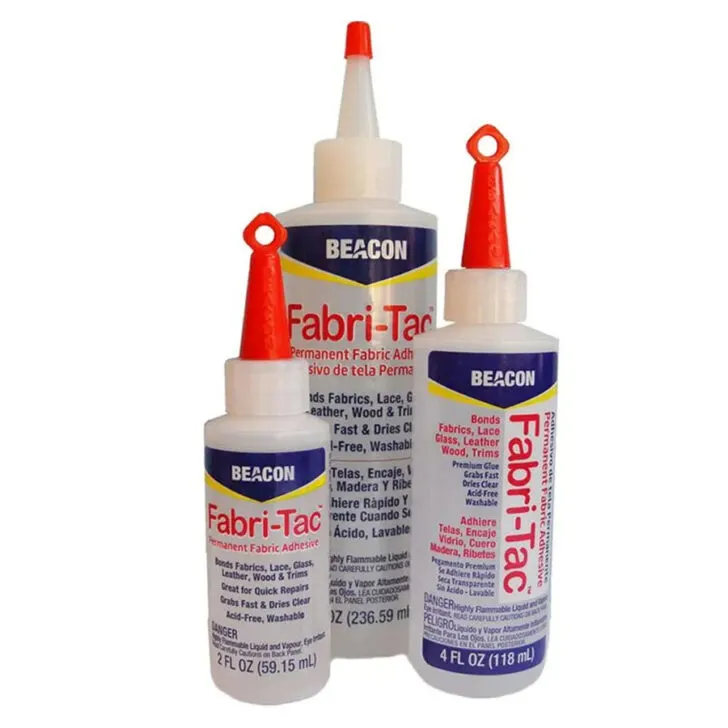 It works like a champ with many different materials, has a strong and flexible bond, and its gel-like texture dries clear. When you need durable and dependable fabric glue, try Beacon Fabri-Tac.
Now, I want to highlight some other terrific fabric glue options based on the essential qualities you may need.
As a passionate sewist, I am always on the lookout for the best fabric glue to use for my projects.
Some time ago, I purchased Aleene's Platinum Bond Super Fabric Adhesive, which had received many positive reviews on Amazon and was even labeled as Amazon's choice for fabric glues.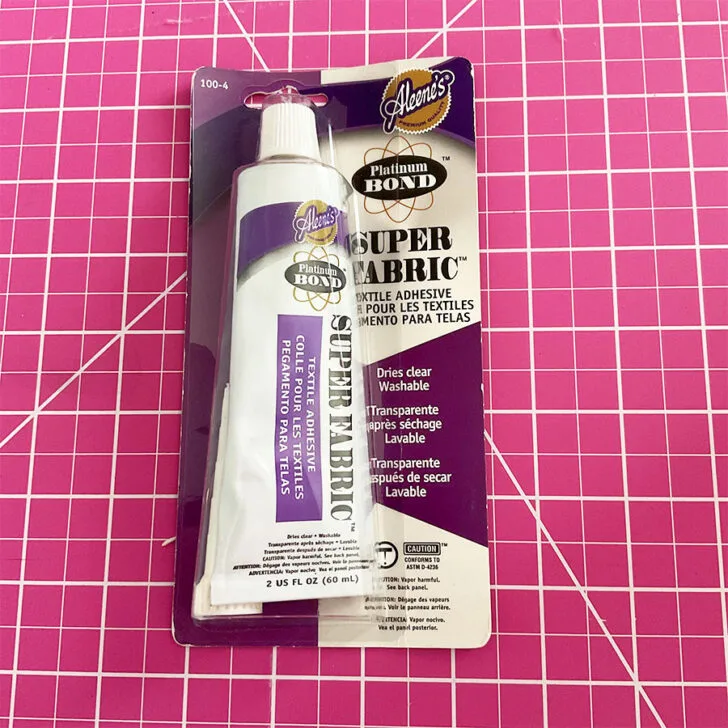 However, when I received the glue and read the text on the package, I was surprised to find out that it was TOXIC.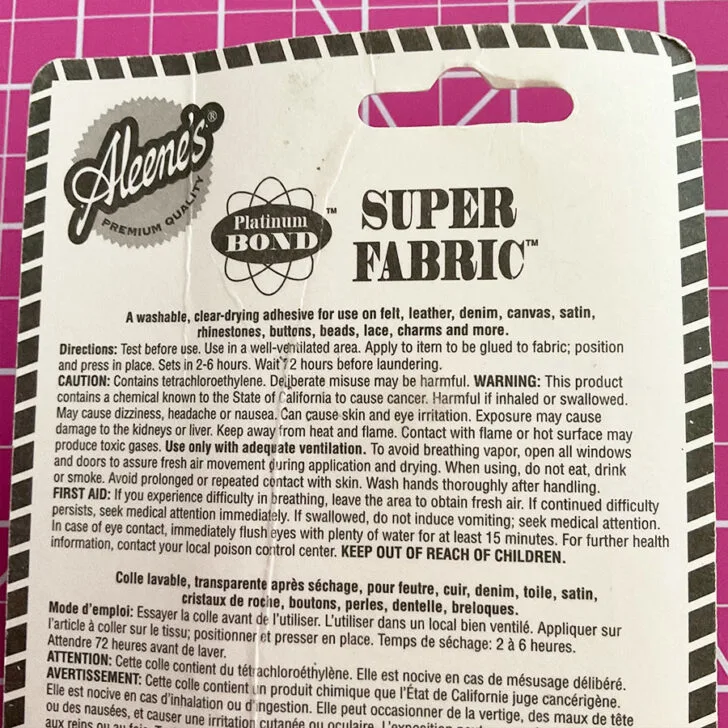 The glue contained a chemical that was known to cause cancer, and also dizziness, headache or nausea. The package also warned against inhaling the fumes and advised to open all windows and doors to avoid breathing vapor (really!?).
I was disappointed to learn that I couldn't even return the glue, even though I had purchased it with Prime, due to its chemical content. This experience made me realize how important it is to be aware of the potential dangers of certain fabric glues.
Some solvent-based fabric glues can contain harmful chemicals, which can cause skin irritation, respiratory problems, and other health issues if inhaled or absorbed through the skin. Some of these fabric glues may also contain carcinogens.
So always check the label of any fabric glue you plan to use and look for any warnings or safety information. Consider using a non-toxic, often water-based fabric glue instead. These types of fabric glues are typically free from harmful chemicals and are safe for use on a wide variety of materials.
Not only are they safer for health and the environment, but they also work just as well as their toxic counterparts. I have found that non-toxic fabric glues, such as Aleene's No-Sew Fabric Glue or Aleene's Fabric Fusion, are great alternatives to toxic fabric glues.
So, while there are many great fabric glues on the market, it's important to be aware of their potential toxicity and to choose non-toxic options whenever possible.
Fabric glue can be a huge time-saver and deliver professional-looking, effective results! I hope this post helps you find the best fabric glue for your project.
Did you find this tutorial helpful? If so, save this pin (see below) on your sewing board so you can come to the article later when you need this information on fabric glues , and follow me on Pinterest for more tips, tutorials, and inspiration!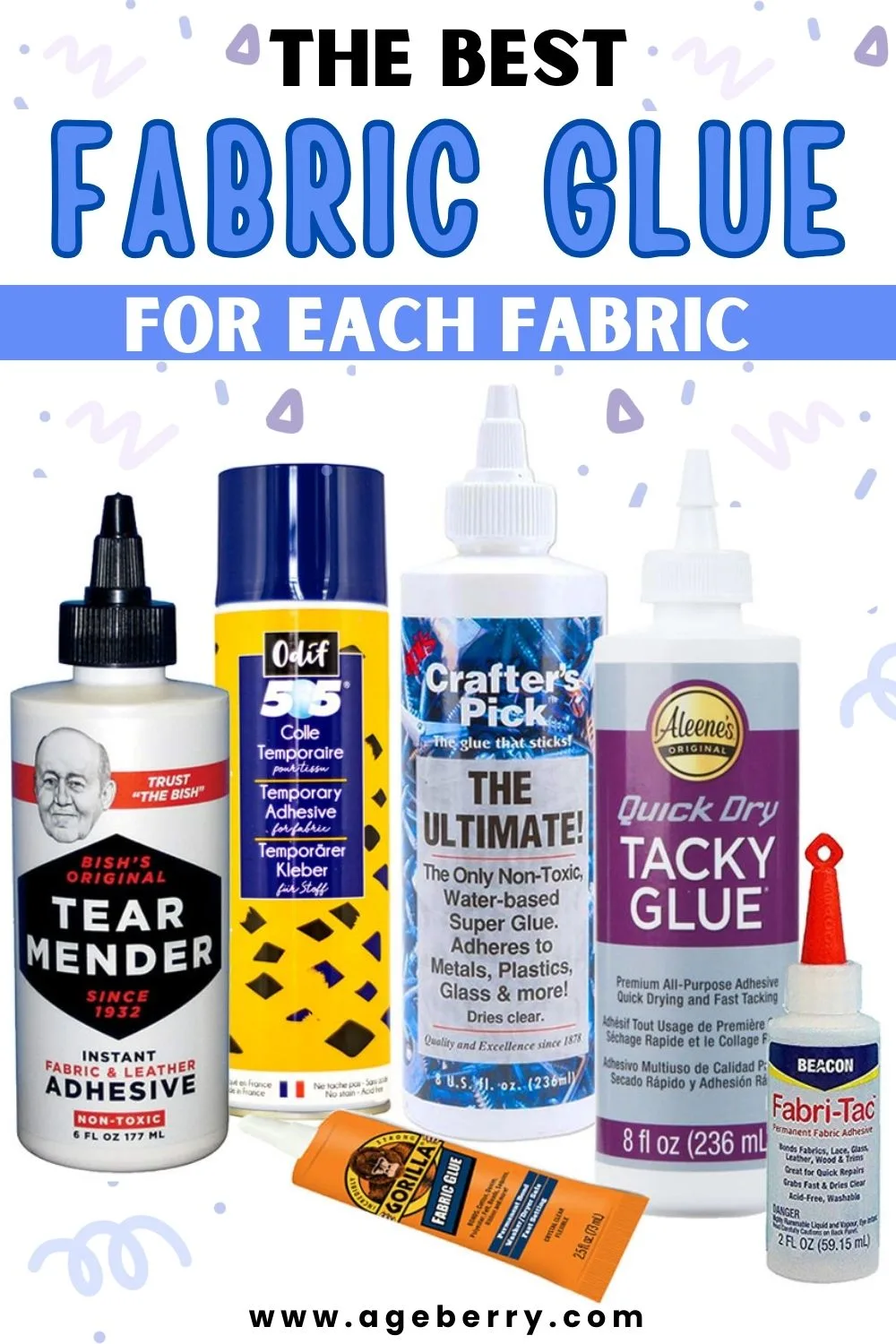 Thank you for reading this guide on how to choose the best fabric glue for every occasion. I hope you found it helpful! If you're interested in learning more about fabric glues, be sure to check out my other post The Best Fabric Glue Options For All Your Sewing Projects.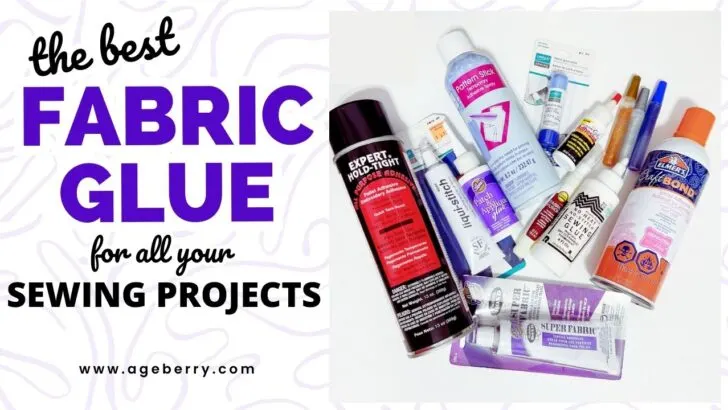 My tutorials where I use fabric glue
---