For centuries, people made clothing and other textiles from natural fibers like cotton and wool. Then, several decades ago, polyester was invented and quickly became a go-to material.
It didn't take long for manufacturers to recognize that blending these two fibers together could highlight their advantages and minimize their disadvantages.
And so, the cotton polyester blend was created. In this article, we'll explore the properties and uses of different cotton polyester blend fabrics so you can choose options suited to your needs.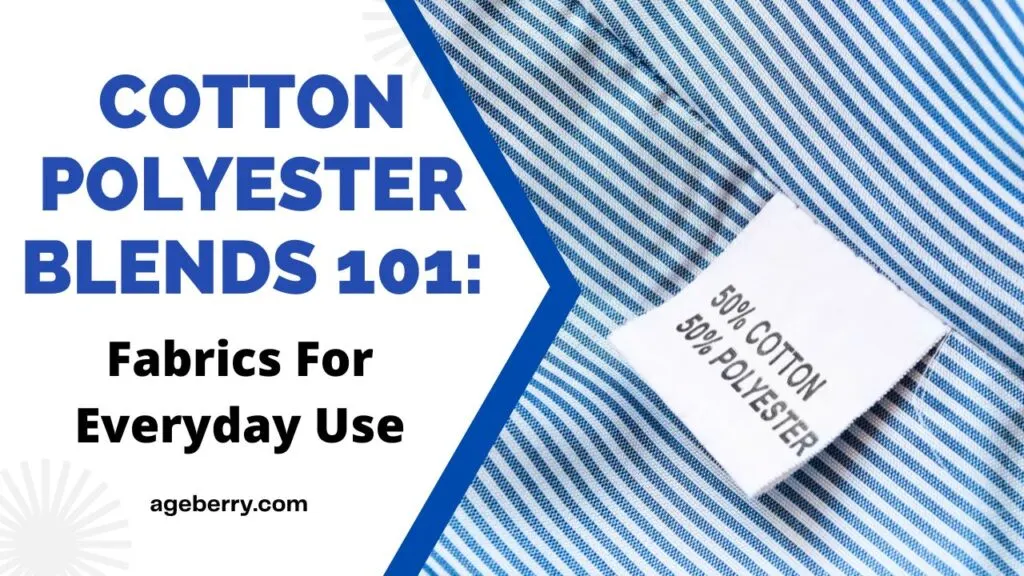 What is a Cotton Polyester Blend Fabric?
If you've ever shopped for clothing or bedding and paid attention to garment labels, you've probably noticed that many of them are made from a combination of cotton and polyester. Although this blend is one of the most common and widely used, what exactly is it?
Cotton polyester (also sometimes called poly cotton) is a blend of natural cotton, and synthetic polyester fibers spun into a yarn. That yarn is then woven or knitted to create fabrics that offer the best qualities of both types of fibers: durability, shrink and wrinkle resistance, and more.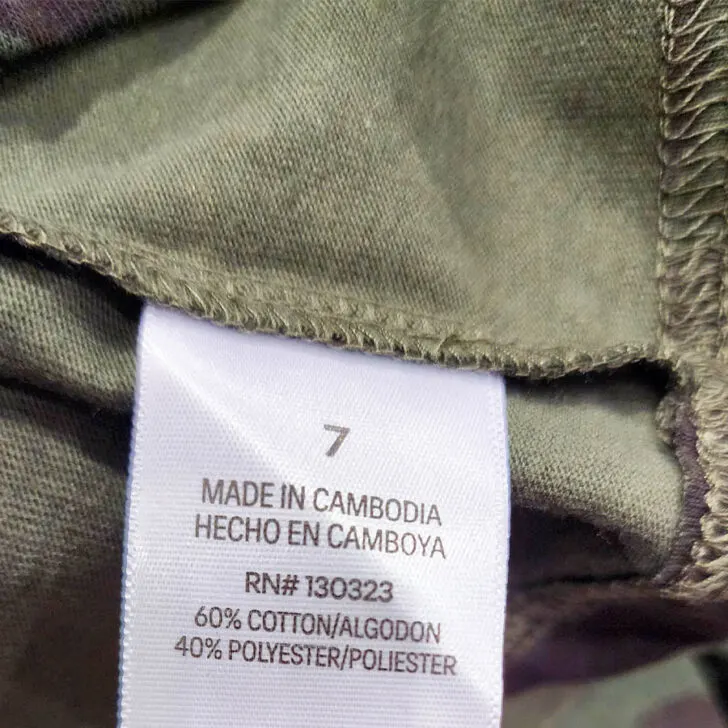 Properties Of Polyester
Polyester is a synthetic (man-made) fabric that is produced from petroleum products. Compared with cotton, polyester is a newcomer in the fabric arena because it was invented less than 100 years ago.
Now, it's an increasingly popular option for clothing and other textiles because it offers many appealing qualities that tried and true cotton doesn't. However, nothing is perfect, right?
Here's a quick rundown of the pros and cons. Polyester material is:
Durable and strong
Versatile
Quick-drying
Lightweight
Feels silky
Wrinkle resistant (and often shrink resistant)
Maintains its shape
More affordable
Not very absorbent
Can stick to sweaty skin
Less breathable (than cotton)
Made from chemicals
Can melt when exposed to high temperatures (ex: an iron)
Dye migration can be an issue when coloring the fibers
Properties Of Cotton
Cotton is a natural fiber that has been used for clothing for millennia. It's one of the most widely used natural fibers in the world because it's versatile, breathable, and absorbent.
There are plenty of reasons to love cotton. Here are a few of the pros and cons of cotton:
Natural fibers (not made from chemicals)
Soft and non-irritating on the skin
Breathable and great for hot weather
Hypoallergenic
More versatile – can be woven or knitted into different fabrics, such as jersey knits, flannel, denim, etc.
Doesn't cling to skin
Less durable (than polyester)
Prone to shrinking in high temperatures
Can lose its shape over time
Gets wrinkles that need to be ironed out
More expensive than polyester
Dries slowly
How Do Different Cotton Polyester Ratios Affect Fabric Properties?
Cotton polyester blends offer many advantages over cotton or polyester alone. In general, cotton poly blends are versatile, more affordable, less likely to wrinkle or shrink, soft, and breathable.
There are several different blend ratios that manufacturers frequently use, and the ratio of cotton to polyester can affect the properties of the final product. In general:
Higher cotton percentage blends (60-80% cotton) will feel softer and more breathable like cotton, but with some added wrinkle resistance and durability from the polyester. These blends are suitable for clothes that are worn next to the skin, like shirts, underwear, leggings, etc.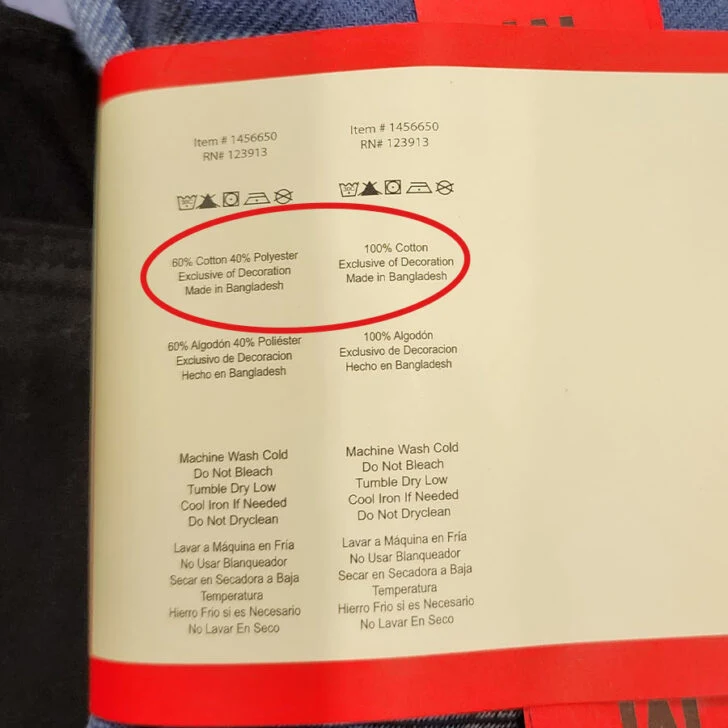 Equal Cotton/Polyester blends (around 50/50 ratio) offer good compromise between cotton's comfort and polyester's easy care. Fabrics are easy to wash and resist wrinkles well. Often used for pants, dresses, and everyday wear.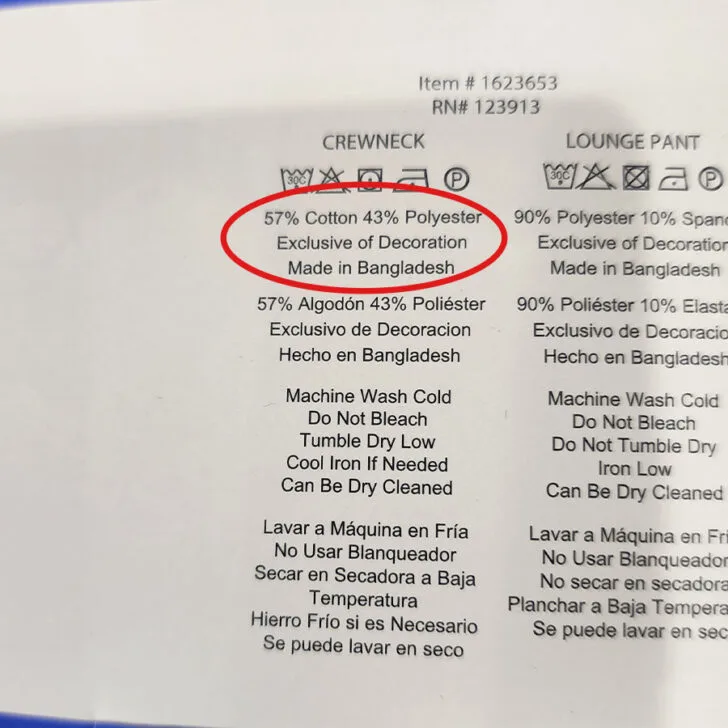 Higher Polyester percentage blends (60-80% polyester) have characteristics more like polyester – very wrinkle-resistant, quick drying, and long-lasting. The fabric feels crisp and has good shape retention. Ideal for work uniforms and outerwear.
The durability of the fabric increases as the polyester ratio increases, while breathability decreases due to polyester's synthetic nature.
Here Are Some Common Cotton/Polyester Blend Ratios And Their Properties:
80/20: This fabric is mostly cotton, so it's soft and breathable. It can also shrink, wrinkle, and lose its shape a little over time.
65/35: Also a higher percentage of cotton, this affordable blend is the most popular for clothing and offers a soft and breathable material with wrinkle and shrink resistance.
60/40: This blend is often called CVC (Chief Value Cotton) because it maximizes the overall affordability.
50/50: This blend is a good balance of cotton and polyester and a popular choice for activewear.
Note: Cotton polyester fabric blends with 65/35 and 60/40 ratios are most commonly used combinations for clothing items.
Tri-blend Fabrics
There are also fabrics made from three different fiber types instead of just two. They are called "tri-blend". One of the most common tri-blend fabrics combines cotton, polyester, and rayon.
The fiber content typically consists of 50-65% polyester, 25-35% cotton, and 10-15% rayon. This gives the fabric properties of all three fibers.
Rayon adds softness and drape to the fabric while cotton provides breathability. This helps balance out polyester's tendency to feel plasticky.
Tri-blends have more breathability than pure polyester but more durability than 100% cotton. They resist wrinkles and dry faster than cotton alone. Colors and prints are vibrant due to polyester's colorfastness.
Examples of uses include casual shirts, blouses, pants, and athletic wear that need to handle wash-and-wear care as well as sweat and movement.
Common varieties are mostly KNIT FABRICS – jersey, interlock, French terry, etc.
Poly Cotton Blend Fabrics with Spandex
Poly cotton blends often contain spandex. These fabrics are very popular choices for activewear and athletic apparel due to their moisture-wicking and stretch properties.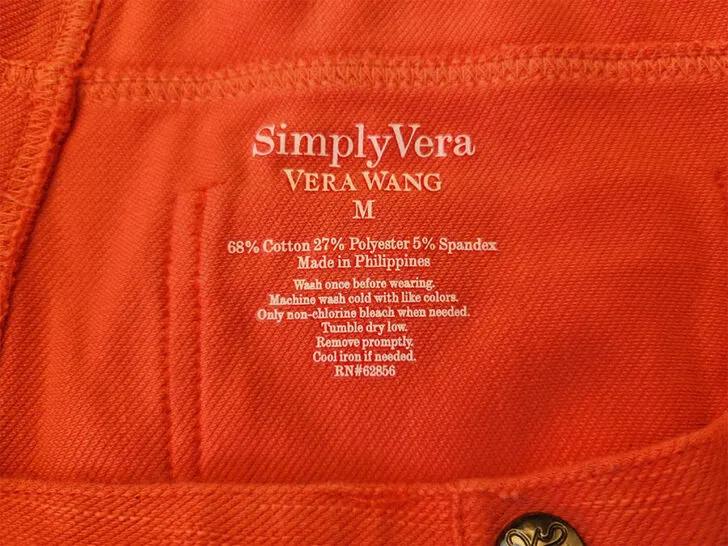 Here are some key points about these types of blended fabrics:
Composition is typically polyester-cotton with 5-10% spandex added. Often there is also rayon (viscose) in the composition.

The spandex (also called elastane) gives the fabric excellent stretch and recovery abilities to move with the body.

The polyester adds strength, durability, wrinkle resistance, quick drying ability, and colorfastness while complementing the stretch and moisture-wicking properties provided by the spandex and cotton.

Cotton and rayon (viscose) contribute softness and breathability for improved ventilation.

Common uses include leggings, yoga pants, jeans, exercise shorts, sports bras and moisture-wicking shirts.

They drape nicely and retain their shape after multiple wears and washings.
The combination of fibers in a poly cotton (rayon) spandex blend creates a highly functional performance fabric suitable for a wide range of active lifestyles and fitness activities.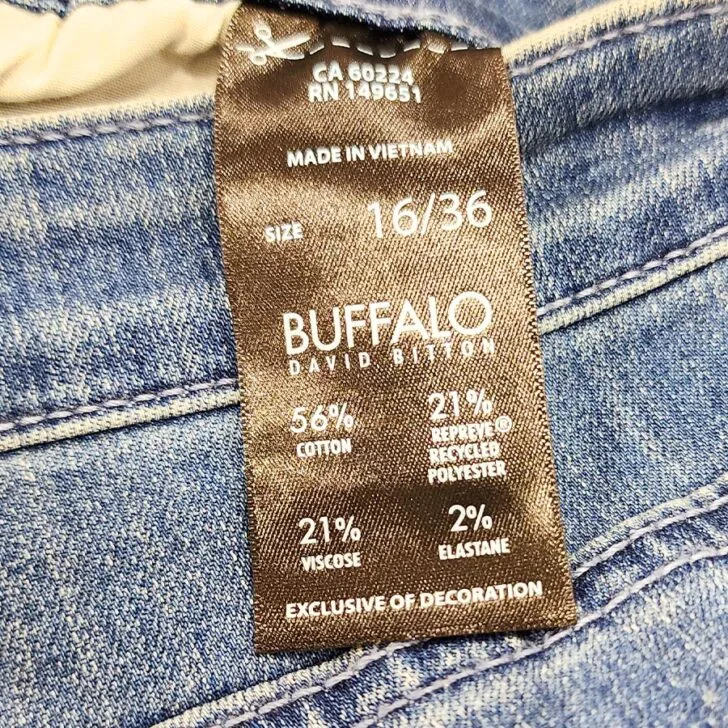 Note: Some of the links on this page are affiliate links. This means I will receive a commission if you order a product through one of my links. I only recommend products I believe in and use myself.
Types Of Fabrics Made From Cotton Polyester Blend
There are several types of fabrics that are commonly made from poly cotton blends.
Here are some of them.
A smooth, sturdy woven fabric made from blended cotton and polyester fibers. Often used for dresses, shirts, pants.
A woven fabric that has a distinctive ribbing or ridged effect. Provides durability for jeans, slacks, shirts. Popular blend ratios are 50/50 or 65/35 cotton/poly.
A woven fabric with a colored warp and white weft that creates a striped effect. Used for casual button-downs, dresses. This one has 50% Polyester/50% Cotton.
A durable woven fabric with a crisp finish. Common for shirts, blouses, pants. 65/35 is a typical poly/cotton ratio.
A tight, flexible knit fabric. Makes comfortable t-shirts, dresses, leggings. Cotton content is usually 50% or less.
Thick, napped fabric with a soft, fuzzy surface. Ideal for sweatshirts, jackets, blankets. Often 80/20 or higher polyester percentage.
Sturdy cotton or poly/cotton twill known for jeans. Modern denim frequently contains 10-30% synthetic fibers like polyester.
Dressy, crisp-looking weave. Popular for summer dresses, children's clothes. 60/40 poly/cotton is common.
Advantages Of Polyester Cotton Blend Fabrics
There's no denying that polyester cotton blends offer many advantages over traditional fabrics. Here are some of the top benefits you'll find with blends.
Durability
Polyester cotton blends combine the superior strength and resistance to wear and tear from polyester fibers with cotton's natural fibers that wear down over time. The result is a fabric that's stronger and more durable than pure cotton.
Clothes made from blends will last longer. Poly cotton blends are a great choice for clothing that will be worn frequently, such as t-shirts, hoodies, and sweatpants.
Affordability
Polyester is a cheaper material than cotton, which makes it a cost-effective option for clothing manufacturers. This cost savings is often passed on to the consumer, making polyester cotton blends a great budget-friendly choice.
Functionality
The combination of polyester and cotton creates a fabric that is both breathable and moisture-wicking, so it's a great material choice for clothing that will be worn during physical activities, such as sports or exercise.
Additionally, cotton polyester blend fabrics can be dyed in a wide range of colors, which adds to their versatility.
Different blend ratios offer varied properties suitable for everything from casual clothes to work uniforms to outerwear, depending on the level of activity and wear needed.
Resists Wrinkles And Shrinking
Although cotton shrinks and wrinkles, polyester doesn't. When manufacturers blend these two fibers, the final product has built-in resistance that cotton alone doesn't have.
Easy Care
Cotton polyester blends retain their color after many washes and can be tumble dried which saves time compared to 100% cotton.
✅ Related article: Quilting Cotton: The Essential Fabric for Quilters
Drawbacks Of Cotton Polyester Blend
Here are some potential drawbacks of cotton polyester blend fabrics to be aware of.
Environmental Impact
One of the biggest drawbacks of cotton polyester blend fabric is its environmental impact. Polyester is a synthetic material made from petroleum products, which means it is not biodegradable.
What's more, the process of producing polyester requires a lot of energy and releases harmful pollutants into the environment.
There is, however, a silver lining because there are some companies working to make polyester fabrics from recycled plastics (ex: water bottles) and agricultural waste. As more and more polyester fabric is made from these recycled products, I think that the environmental impact will move from being a negative to a neutral (or even positive) aspect of this material.
Water Absorption
Cotton polyester blend fabric is not as absorbent as pure cotton fabric, so it may not be the best choice for clothing items that need to absorb moisture, like towels or workout clothes.
Reduced Breathability
While better than 100% polyester, cotton polyester blend is still less breathable than 100% cotton fabrics. This can cause overheating for activewear or hot weather.
Static Cling
Polyester is more prone to generating static electricity, which can cause clothes to cling.
Sensitive Skin Reactions
A common question people ask is, "is a cotton polyester blend suitable for sensitive skin?" If you have sensitive skin, you may want to avoid this blend, as chemicals from polyester can irritate some people's skin, causing itching, redness, and rashes.
✅ Related article: The Chemicals We Wear Everywhere
Pilling
Unfortunately, cotton polyester blend fabric is prone to pilling, which occurs when small balls of fabric form on the surface of the fabric, making it look old and worn. This occurs because the weaker fibers break due to everyday abrasion and then knot around the stronger fibers, causing those small balls.
But there are several effective methods for removing pilling to restore a fabric's appearance as I have discussed in my article How to prevent pilling and get lint off clothes
Uses Of Polyester Cotton Blend
This material is used in a wide range of applications, from fashion to outdoor gear. Cotton polyester blends excel at applications requiring easy care, washability and durability suited to casual, professional and active lifestyle clothing and textiles.
Here are some of the common uses of polyester cotton blend.
Fashion Industry
Polyester cotton blend fabrics are affordable, comfortable, wrinkle-resistant, and easy to dye, making it a go-to material for t-shirts, sweatshirts, dresses, pants, etc. Cotton polyester blends retain vibrant colors after many washes, making it a practical option for producing garments that can stand up to daily wear and machine cleaning over the long run.
Home Textiles
Polyester cotton blend is a mainstay for home textiles such as bed sheets, pillowcases, upholstery, and curtains because it's soft, easy to care for, and can withstand frequent washing without losing its shape or color.
Outdoor Gear
Thanks to their durability, light weight, breathability, and water-resistance, cotton poly fabrics are frequently used in hiking and other outdoor gear such as outdoor furniture, tents, tarps, backpacks, rain jackets and waterproof outerwear.
For example, if you're considering redoing your outdoor chair cushions, I recommend selecting a cotton polyester blend fabric – it's well-suited for this job.
Cotton polyester blends work particularly well for outdoor chair cushions because they combine the durability of polyester with the softness and breathability of cotton. The polyester component ensures the fabric holds up well to frequent use without wearing down quickly. Meanwhile, the cotton portion makes the cushions comfortable and cozy to sit on.
If you're interested in following my lead, you can check out my tutorial on How to make a chair cushion for instructions and tips on refreshing tired chair seats. With just a bit of sewing, and this practical fabric choice, you can easily renew your furniture for continued comfortable use.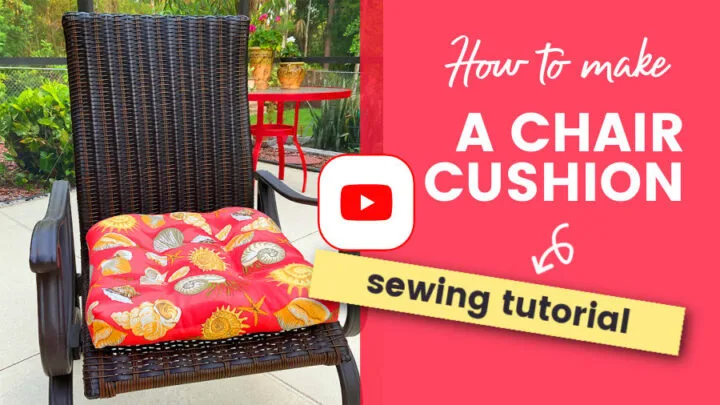 Industrial/Commercial
Cotton polyester blends are widely used in industrial and commercial settings due to their durability and easy care properties. Common applications include work uniforms where blends provide resilience against frequent washing while maintaining a neat appearance. Medical scrubs also utilize these blends for their washability in hospital laundry rooms and colorfastness to prevent dyes from transferring.
Accessories
Cotton polyester blends are also commonly used in the production of various accessories. For bags, blends with higher polyester content offer sturdiness and weightless characteristics valued for carrying items all day. Scarves and hats employ 50/50 ratio blends for their softness against the skin yet quick drying attributes. Even footwear lining utilizes these blends as their wrinkle resistance and moisture wicking keep shoes looking like new.
Care and Maintenance of Cotton Polyester Blend Fabric
Proper care is essential to maintaining the condition of your cotton polyester fabric. Here are some tips to help your material last as long as possible:
Washing Tips
There is variation in washing recommendations based on the specific cotton to polyester ratio of the fabric blend. While there are some general tips that apply to most poly cotton blends, the ratio does impact the care instructions.
For example, a 80/20 cotton/polyester blend with higher cotton content can likely be machine washed in warm or even hot water without issue. The additional cotton fibers provide more resilience against the heat.
However, a 20/80 cotton/polyester fabric with higher polyester would be better washed in cold water, as the synthetic fibers are more vulnerable to heat damage.
It's always best to check the care label. It provides specific instructions for washing, including water temperature, detergent, and any special precautions.
Most manufacturers recommend using a mild detergent and washing polyester cotton blend with similar colors. To prevent color bleeding, separate the colored items from the white ones.
Although you should avoid using chlorine bleach because it can damage the fabric, you can use an oxygen-based bleach to help remove stains.
✅ Related article: How To Remove Coffee Stains From Clothes: Ultimate Guide
Ironing Tips
1. Check the label. A medium heat setting is typically suitable for poly-cotton blends.
2. Use a pressing cloth. This avoids potential damage or shine on the fabric's surface.
3. Steam gently. Use the steam function on your iron to help remove wrinkles.
4. Avoid excessive pressure; smooth, consistent movements are best.
Frequently Asked Questions
Here are a few questions I often see readers ask about polyester cotton blend fabrics.
Can You Tie Dye Cotton Polyester Blend?
Yes, you can! Keep in mind that the synthetic polyester fibers won't absorb the dye as well as the cotton fibers, resulting in a lighter color.
Colors may be more muted with less vivid and unpredictable patterns. Using a blend containing at least 50% cotton is advisable.
If you want more vibrant colors, use a dye that's specifically designed for synthetic fibers or add a small amount of vinegar to the dye bath to help the dye set.
Can You Bleach A Cotton Polyester Blend?
I don't recommend bleaching a cotton polyester blend because chlorine bleach can weaken the polyester fibers, causing them to break down over time. Instead, use oxygen bleach, which is gentler on fabrics and can be used on both cotton and polyester.
Tip: Always follow the instructions on the bleach label and test a small, inconspicuous area of the garment before applying the bleach to the entire garment.
How Much Does Cotton Polyester Blend Shrink?
The answer to this depends on the specific blend and how you care for it. To minimize shrinkage, wash the garment in cold water and tumble dry on low heat.
What Does A Cotton/Polyester Blend Feel Like?
Generally, a cotton polyester blend feels soft, comfortable, and breathable. The exact feel of the blend will depend on the specific ratio of cotton to polyester and the quality of the fibers used.
How Do I Remove Fuzz From A Cotton Polyester Blend Shirt?
To remove the fuzz from a cotton polyester blend shirt, use a lint roller or a fabric shaver. A lint roller uses sticky tape to pick up loose fibers and fuzz, while a fabric shaver is a handheld device with a rotating blade that removes fuzz and pills from the surface of the fabric.
Tip: Take care to be gentle when using either tool to avoid damaging the fabric.
Are Cotton Polyester Blend Sheets Good?
Yes! Poly cotton blend sheets are strong, durable, breathable, wrinkle-resistant, and affordable, making them a great choice for bedsheets to help provide a great night's sleep.
---
Overall, cotton polyester blends offer many benefits, including comfort and durability, making them an obvious go-to option for clothing and other items. However, it's important to keep in mind that cotton polyester blends may not be the best choice for anyone who has sensitive skin or wants a completely natural fabric.
I hope you found this guide to cotton polyester blend fabrics helpful. These versatile textiles are excellent choices for many crafts and sewing projects. To access this information again easily later, be sure to save this Pin (see below) to your sewing board, and follow me on Pinterest for more tips, tutorials, and inspiration!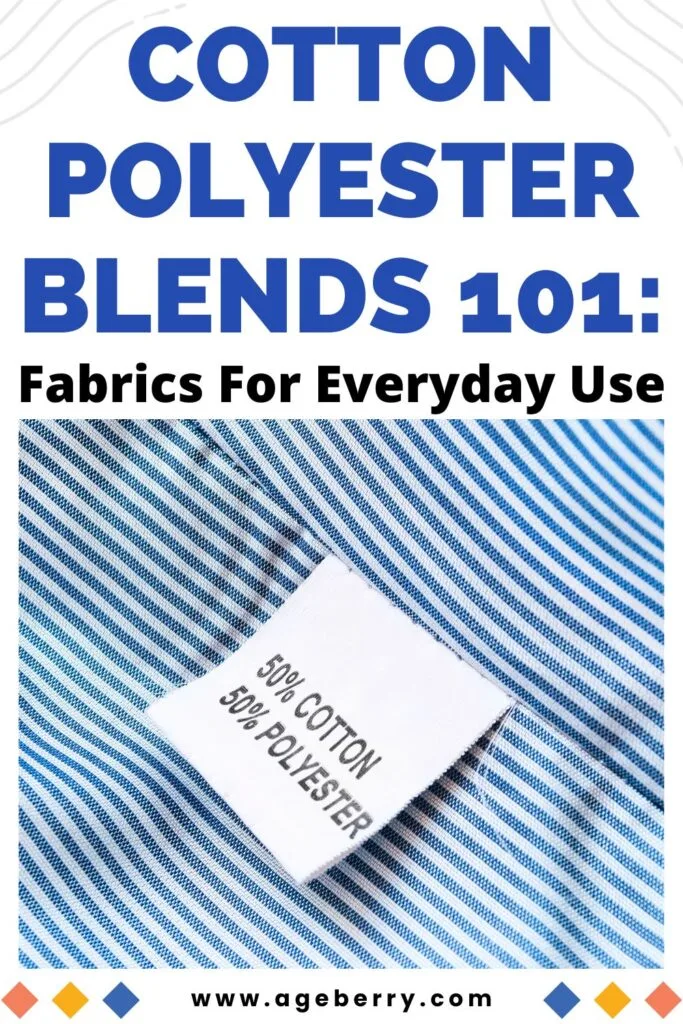 If you're interested in learning more about other fabrics, be sure to check out my other guides. I cover everything from properties to uses and care tips for a variety of different fabrics.
---