Everyone knows what Amazon does, and I doubt there is one person on this Earth who is not aware of the Amazon brand. After all, it is one of the most valuable brands in the world. Forbes.com lists it at number 4 in The 2020 World's Most Valuable Brands after Apple, Google and Microsoft but before Facebook, Coca Cola, Disney or Samsung. And for a very good reason. Amazon is a real powerhouse with over 500 billion dollars in revenue last year (yes, billions) more than Apple (390bn), Google (270 bn) and Microsoft (70bn).
Amazon however is no longer only the online retailer everyone loves (or hates), it has also many other lucrative businesses. The retail business generates only about 1/3 of Amazon income, i.e. 140bn (estimate) for 2022. Compared to the closest competitor I could find (walmart.com, 70bn sales 2022) Amazon is clearly the leader when it comes to online sales.
Or is it? Recently I noticed a lot (and I mean A LOT!) of ads in every game, on Facebook, on Google and everywhere I look for temu.com. "Shop like a Billionaire" seems to be their motto, and indeed the ads are catchy. The prices shown are great, and the product range they offer seems extremely wide. Moreover, I read on CNN that the Temu app is the most downloaded app in the US nowadays. Temu is definitely spending a lot of money to make its brand known in the USA.
Is it working?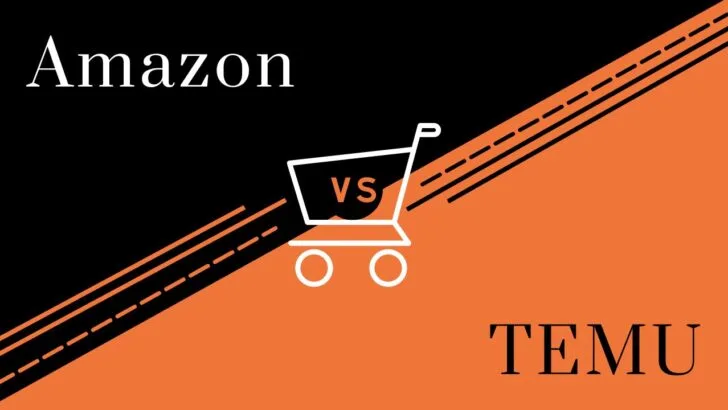 Who is temu.com?
According to Wikipedia Temu is a Chinese owned new startup in the US which allows Chinese manufacturers direct access to the US market without the need (for the manufacturer) to maintain costly US warehouses or to deal with US shipping. Frankly, I do not think it really matters that Temu is Chinese owned or that the Chinese manufacturers try to access the US market directly. Most things are manufactured in China anyways, including most things sold on amazon.com, walmart.com or elsewhere. Removing the middleman should translate into lower prices for customers, right? I decided to test this assumption and this article summarizes my findings.
From temu.com site, their own description:
Temu (tee-moo) connects you with millions of sellers, manufacturers, brands and logistic partners around the world to empower you live your best lives. Temu is committed to offering the most affordable quality products to enable you fulfill your dreams in an inclusive environment. At Temu, you can enjoy wholesale prices anytime, anywhere, and in any quantity from top suppliers and brands in the world!
First, I am very pleased by the performance of amazon.com. I have been a Prime member for close to 5 years now and I buy most of the supplies I need for my sewing on Amazon. I am maintaining (infrequently) a list of favorite items on Amazon here: Ageberry's Amazon Page. I never had problems with subpar merchandise, or better said, when I received subpar merchandise, I could easily return it for a full refund. In my article 35+ awesome gifts for your favorite seamstress I have recommended the Prime membership to my US readers, this membership has really changed the way I shop. Deliveries are dependable and only rarely I had to return the merchandise.
Second, what follows is not the absolute truth. It is only my opinion, based on my experience with Amazon and Temu. Your mileage may vary!
How does Temu compare for shipping?
Well, Temu also has free shipping, and you don't need a costly membership to get that. True, Prime membership gives you more than free shipping (for example, free movies, and I am taking advantage of that), but the reason I became a Prime member was mainly the free two day shipping. Kudos to Temu for realizing that free shipping is a big plus. Unfortunately, many Temu items come directly from China and my orders have been delayed two or three weeks so if you need something fast, Temu is not an option.
Many people complain that Temu orders are delayed, incorrect items shipped, etc. This was not my case, I always received all the items ordered and shipping time was within the window estimated when I ordered.
Does Temu have quality items?
The answer is: it depends. I have bought items that are excellent, I have bought items that are ok for the purpose, and I have bought items that are unusable. Let me give some examples.
I bought the shoes in these images, I paid for them under $10 each. My husband is wearing them daily and he is very, very satisfied with them.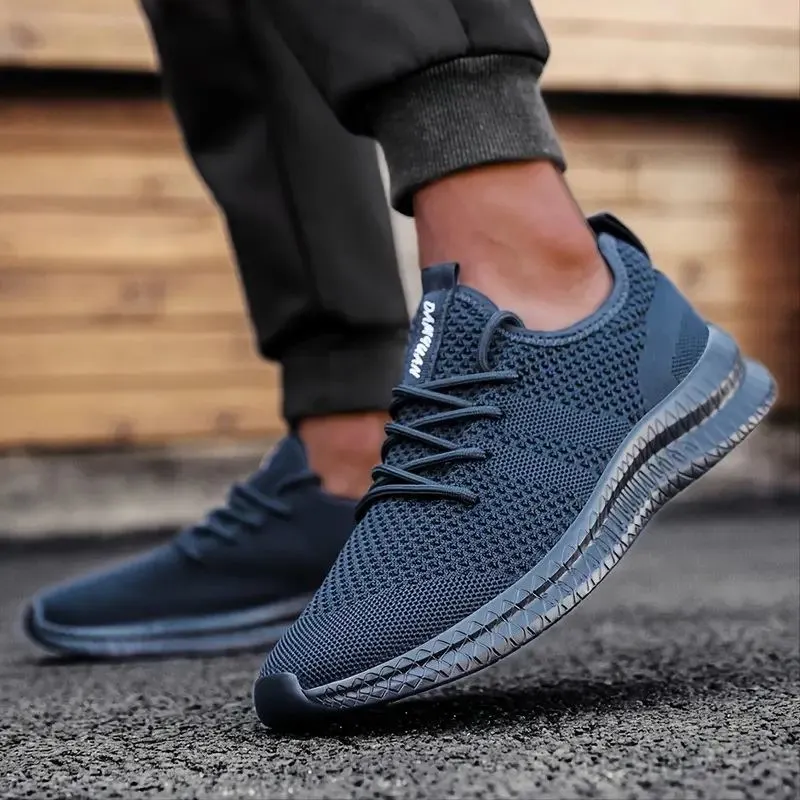 They are exactly as shown, they are already a couple of weeks old, comfortable and – until now – still look relatively good. Very good value.
I also bought a number of small backpacks like the one below. This is how the item looked on the Temu site; quite nice, right?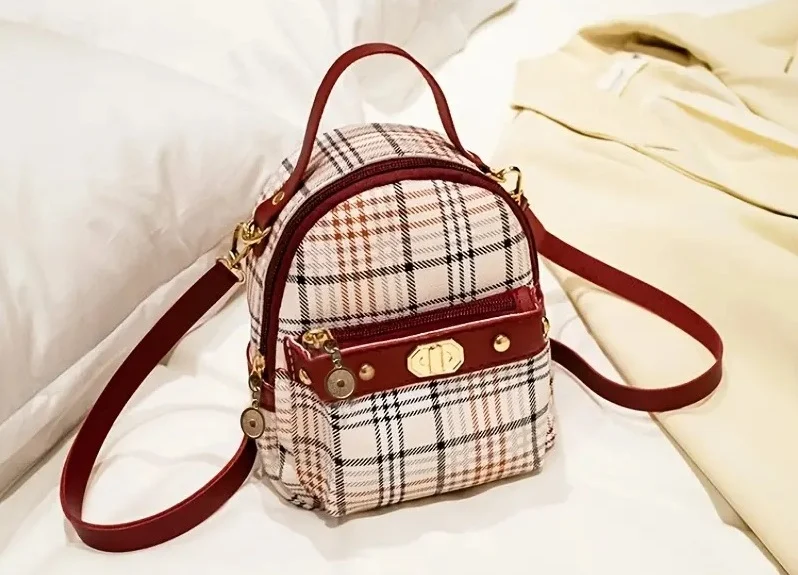 Unfortunately this is what I got, all wrinkled, and the wrinkles seem to be permanent because the vinyl is not recovering despite my best efforts. They are also poorly made with threads coming out of seams. Quite unusable, really.
Moreover, the size of these backpacks is really small. I put my wallet near them (see the image) and you can see that they are about the same size as my wallet. But they looked like a good size on temu.com. The size was clearly specified on the site though, it is my fault I did not pay more attention.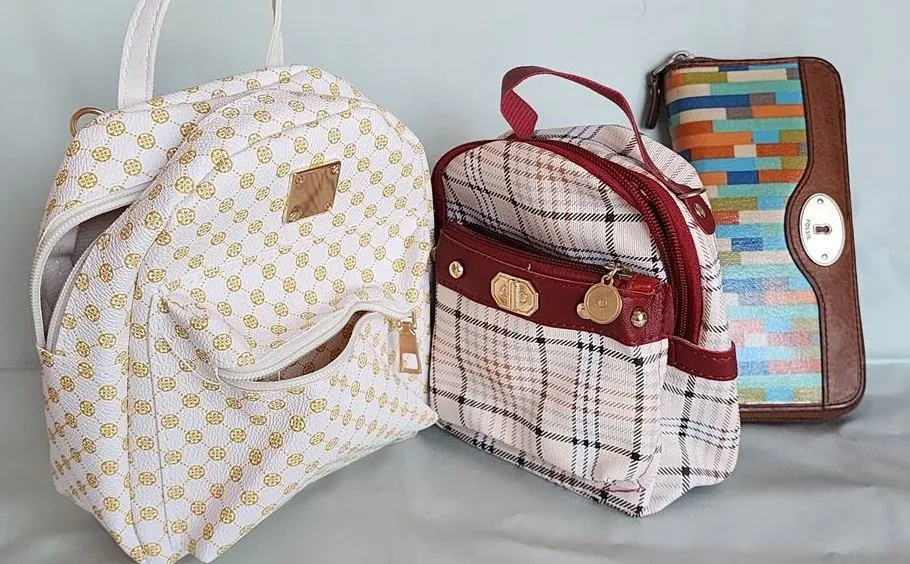 I bought a ruler for my sewing hobby and I had the surprise to receive an item that was used previously (it was scratched all over) and even broken! Image below, notice the crack in the plastic. This item was refunded without any problems. They allowed me to keep the item (I recycled it), I guess shipping back would have been more expensive than the item.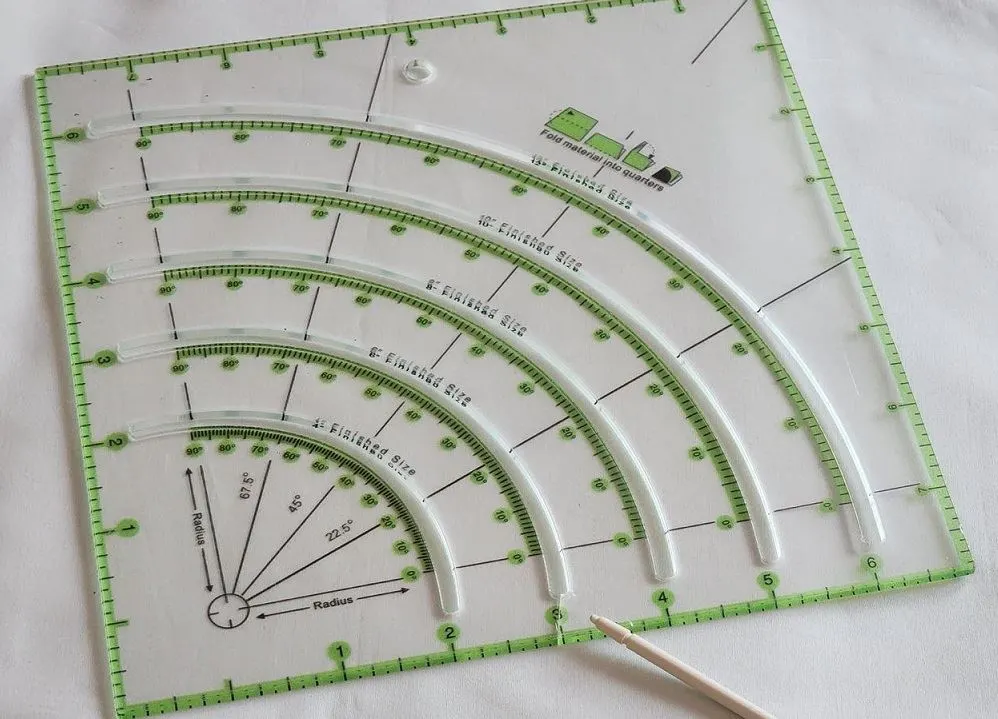 Therefore my conclusion is: you may get very good things, you may get crappy things. The good part is that they are cheap 🙂!
What about items for sewing?
I have bought many items for my hobby: sewing machine feet, rulers, notions. Most if not all of them were good, I had a surprise with some manual needle threader which was much smaller than I imagined it but it is still usable.
My conclusion is that for small sewing stuff Temu is a very good option. Below is a collection of images of items I bought for sewing on temu.com: I bought more small items, this is only a selection to give everyone an idea of what Temu offers.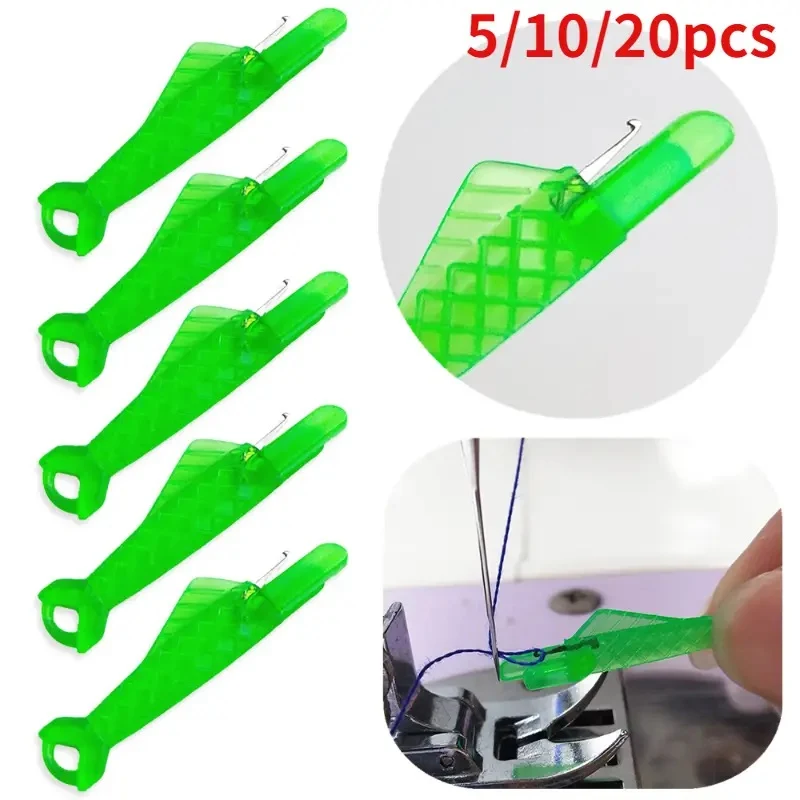 For example, I like very much this stretchy ribbon lace – it's an excellent find! It does not look like regular lingerie lace and appears more like a fabric. Its width and the addition of silver threads make it even more unique and special. This ribbon can be used for creating decorative accents on clothing. I think it might be ideal for creating unique and comfortable yoga pants.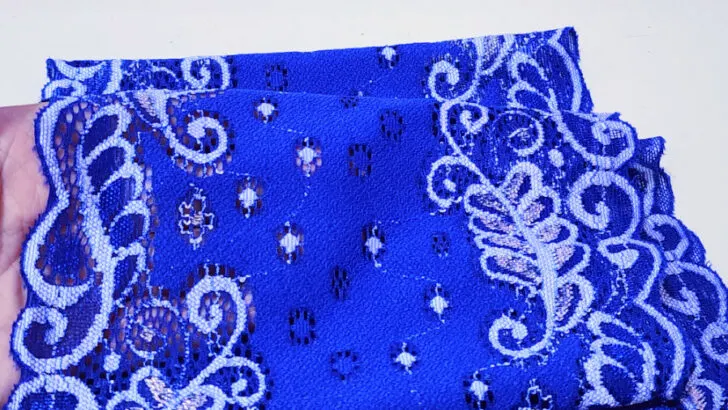 Does Temu describe its items correctly?
In general, yes. I did not find any obvious examples where the items were misrepresented in a way that would suggest intent to mislead. Even the small size for the backpacks is more my fault than Temu's. However I was surprised to find out that some items (electronics) intended for the Chinese internal market only have instructions in Chinese. That is in fact normal, and will perhaps change in time if Temu becomes a permanent presence in the US market.
The images and description of the item are correct from what I have experienced. The sizes are shown, and all items for which I needed details, those details were provided.
Does Temu accept returns?
Temu's return policy seems to be excellent, they promise (sort of) a 90 days return window. You can find the return policy following this link.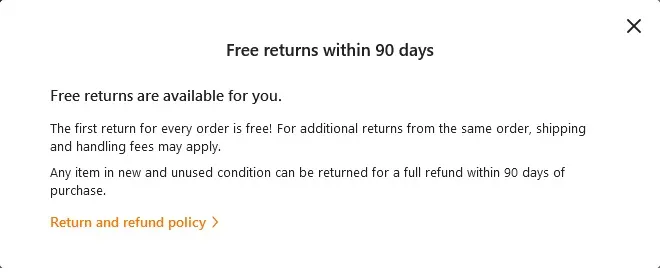 I did read the full return policy and was a little taken aback by the wording:
If you are not satisfied with what you bought on Temu, you may be eligible to return it and get a refund by following the simple procedure set out in this Return and Refund Policy.
I was not expecting the "may be eligible", which seems to suggest that in certain cases (unspecified) the return may not be available. However, I only returned one item (the broken ruler, mentioned earlier) and indeed I had no problems doing that. It is possible the "may be eligible" is just a misunderstanding.
Temu also offers free return shipping only ONCE per order. I understand this to work as follows: If you had, say, 10 items in the order and decide to return one, shipping for that return is free. But if a couple of days later (within the 90 days allowed) you decide to return another item in that order, you may need to pay for shipping back.
Does Temu have an app? Does it work?
Indeed Temu has an app on both Google and Apple stores (Google link, Apple link). There seems to be a marked difference between the two apps because as of the writing of this article (March 12, 2023) on Google Temu has a rating of 3.1 (very bad) with about 40% of the users giving it one star. On the Apple store Temu has a rating of 4.6.
I am not familiar with the Apple version but I have to say that I do not agree with the 3.1 rating. I have used the app and it does what it says it does, the "search" function works, images are clear and the page structure is good – I had no problems using the Android Temu app. It did not crash on me and I was able to leave things in the cart on one device and continue on another.
Nevertheless, if 40% of the users are not satisfied, there must be something wrong with the app, no matter that I can't see what. I guess I am not that picky 🙂!
Here is a screenshot of the app on my phone after I searched for "sewing machine foot". I find the result to be presented properly, all items shown are relevant and the sort options are good. In my opinion the app does what it is intended to do and does it well.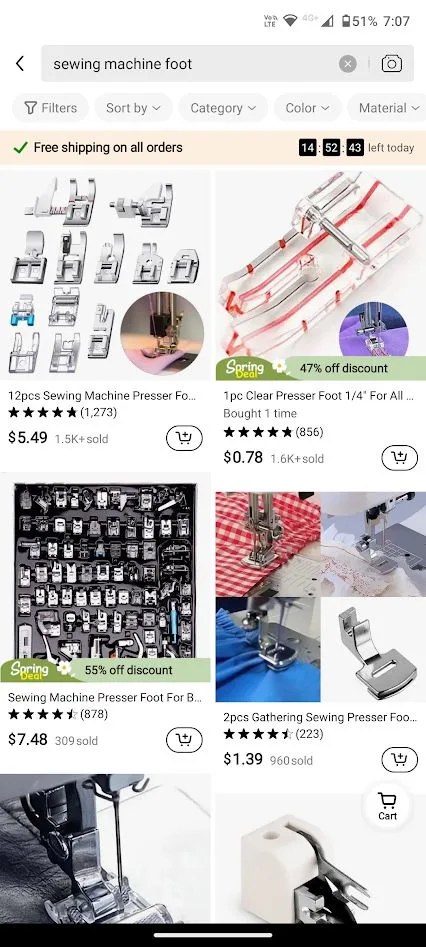 ✅ Note: Always limit permissions for an app to the minimum necessary for it to perform its functions. The Temu app does not need any permissions, so do not grant it any.
Is Temu safe?
A valid question. Temu is a Chinese company at its core and, while registered in the US, it probably shares data with its parent company. Even if it does not share the data as a matter of policy, your name, address and payment methods are necessary for order completion so they have to be shared. If, in turn, the parent Chinese company sells, or shares further the data, this is anybody's guess but I personally would imagine that any Chinese company will always do whatever it is told to do.
Apple, Google (and probably many other US companies) complied with the Chinese government's requirements in order to do business in China, as the following articles claim: Google: Dark day for internet freedom if tech giant accepts China's extreme censorship, Apple Complied With 100% of Chinese Government App Store Takedown Requests in 2020: Report. It would be childish to believe Temu will not comply with all Chinese government's requests.
You need to consider that whatever Temu knows, the Chinese government knows. Now; if it is relevant for the Chinese government to have my name and address (which are public after all), that is a different question. You should always restrict the app access to minimum necessary and monitor your credit card expenses.
Does Temu have unique items?
From my experience, no, Temu does not have unique items. I was able to find the same items (or very similar) on eBay, amazon.com, walmart.com or target.com. I will give some examples in the next section where I will compare prices on Temu and Amazon.
Note: Some of the links on this page are affiliate links. This means I will receive a commission if you order a product through one of my links. I only recommend products I believe in and use myself.
How does Amazon compare with Temu for prices?
Surprisingly, I was able to find on Amazon similar merchandise for similar prices!
Backpacks at Amazon: (please note that the Amazon backpacks are slightly larger than the ones I bought from Temu). The Amazon small backpack is above 10" high while Temu's is under 7" (25cm and 17cm respectively). I paid about $5 for the small backpacks (each) on Temu.
Mesh shoes at Amazon: I paid around $10 for one pair of mesh shoes on Temu.
Needle threader. I paid about $1 on Temu for the 5 small plastic threaders. As you can see below, Amazon has similar items, priced about the same.
Ribbon. I paid between 30 cents and $1 per yard on Temu. Below are similar items from Amazon, priced similarly.
My conclusion here is that yes, you CAN find similar prices on Amazon for almost everything Temu sells. When it comes to decorative trims though you may not be able to find the exact item and I really liked the ribbons I found on Temu.
Which is better? Temu or Amazon?
My conclusion is: with Amazon, you get slightly higher prices for some items, but a fast / reliable delivery and a good return policy. With Temu, you get a lower price sometimes and some items are really good, some are really bad to the point of being unusable. Frankly, it's a crapshoot, pardon my French, and the old saying "you get what you pay for" comes to mind. Many items sold on Temu are already sold on eBay, and eBay is really prioritizing the buyers' interests over the sellers'.
So while Temu may take a bite of Amazon's pie, I personally doubt it will be a serious menace at least in the short term. Again, my own opinion. But from my experience, if you have the time to look for unusual items on temu.com, you may get good deals.
Did you find this tutorial helpful? If so, save this pin (see below) on your sewing board so you can come to this article later when you need this information on Temu, and follow me on Pinterest for more tips, tutorials, and inspiration!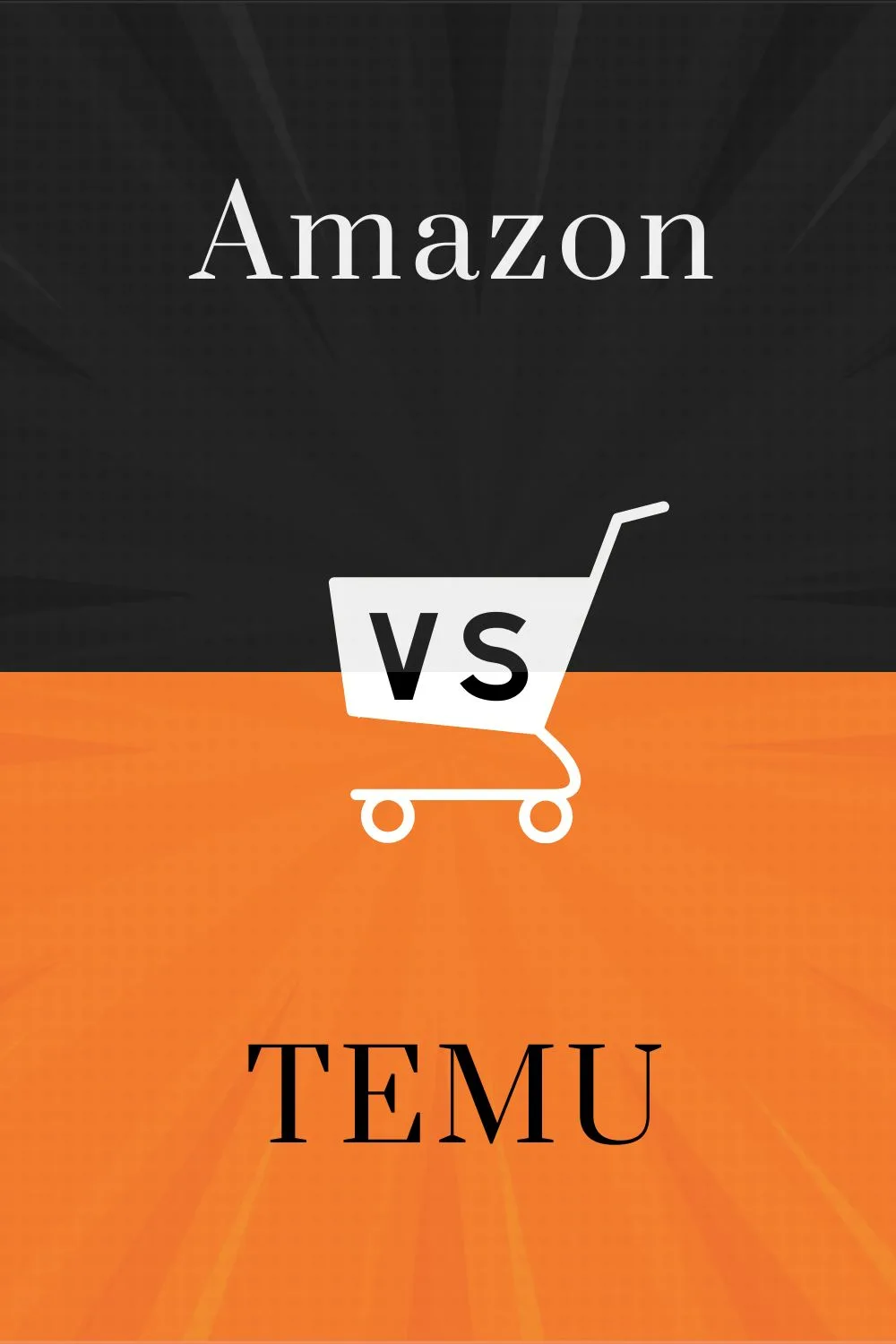 Sources:
Amazon Revenue 2010-2022 | AMZN | MacroTrends
Microsoft Net Income 2010-2022 | MSFT | MacroTrends
Apple Revenue 2010-2022 | AAPL | MacroTrends
Google revenue 2002-2022 | Statista
amazon.com: E-Commerce net sales from 2014 to 2022
Walmart By The Numbers | Walmart 2022 Annual Report
Temu: The online shopping upstart that's become the most downloaded app in the US | CNN Business
---