We all strive to decorate our homes for Christmas as beautifully as possible and put up a Christmas tree with various types of garlands and ornaments, right? If you are a creative person and like DIY projects try to make Christmas decorations from fabric – it's easy to create exclusive décor for the holidays.
In this tutorial I will show you how to make a Christmas tree from tulle – this is an easy project even for beginners. And you can make the tree together with your kids.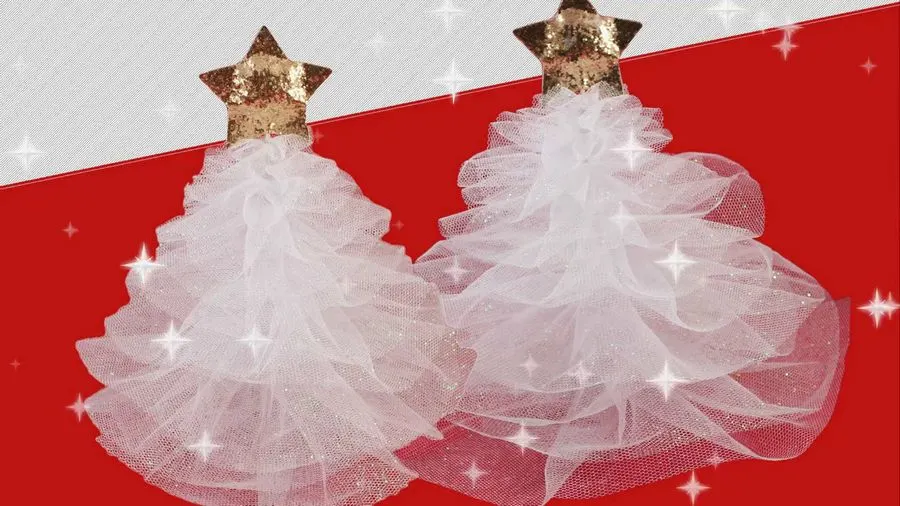 What you'll need
Tulle fabric (around 1 yard) sprinkled with glitter
Thin metal wire – half a yard
Strong thread for gathering tulle (matching color)
Small piece of fabric for a star
Glue (and glue gun)
Sewing machine
Tulle is very suitable for this Christmas tree project but other similar fabrics (like mesh or net) can also be used (just make sure the fabric has some stiffness).
Note: Some of the links on this page are affiliate links. This means I will receive a commission if you order a product through one of my links. I only recommend products I believe in and use myself.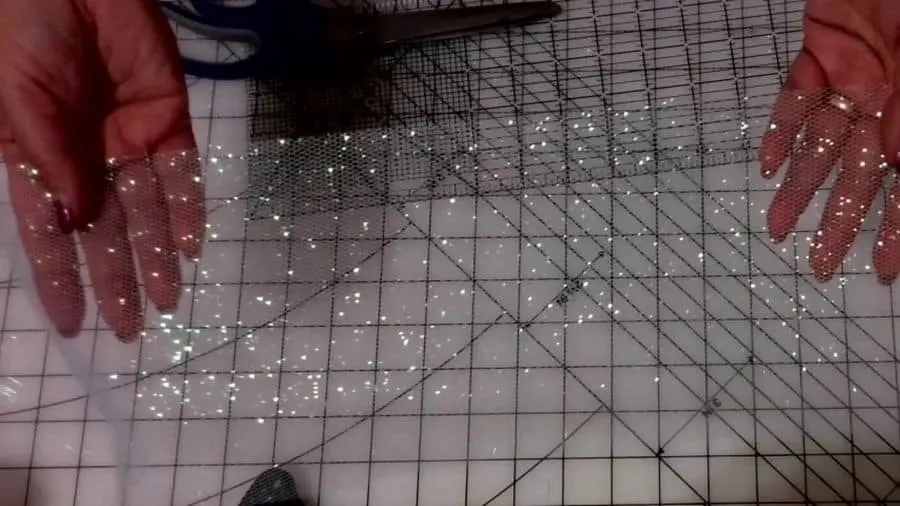 There is a large selection of tulle in every store, for convenience below is a link to similar products on Amazon:
STEP 1
Cut 12 strips for the Tulle Christmas Tree
All pieces of material used are simple rectangles. You can find the dimensions of all strips in my resource library – a place on my site where I keep all my patterns, printables, and cutting files.
Free access is reserved for subscribers to my weekly newsletter; if you want to subscribe, please use the form below and I will send you right away the password for the library so you can get access to the files.
If you are already a subscriber please check your email – the password is there.
Cut the strips from tulle fabric – you can use a rotary cutter, a quilting ruler, and a cutting mat. If you don't have them, not a big deal – cut with fabric shears.
You don't need to finish edges because tulle fabric doesn't fray.
If you need to get wrinkles out – iron tulle with thick cotton pressing cloth. Never iron tulle directly – it will melt.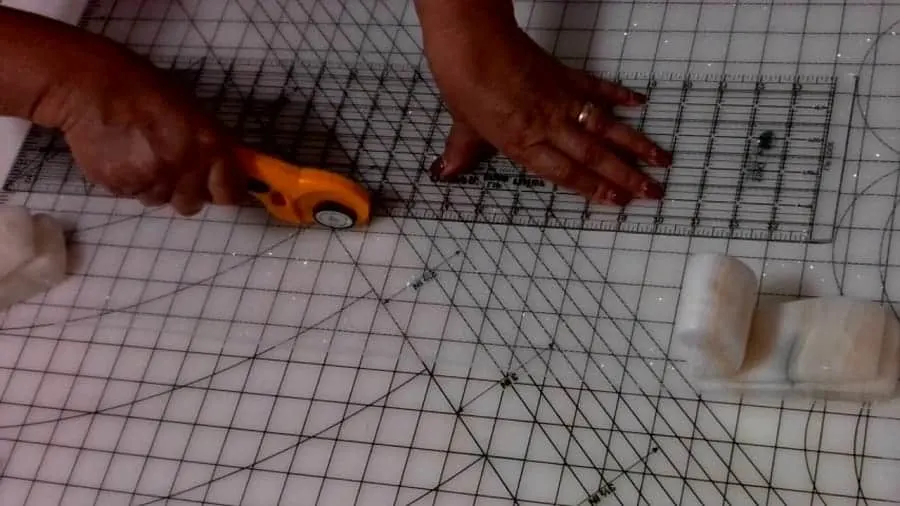 STEP 2
The next step is gathering each strip with a sewing machine.
For this, you will need to make gathering stitches.
If you don't want thread breaking while you gather the fabric using very strong thread in the needle and in the bobbin. For white tulle, I used the white thread of course.
Set your machine for sewing gathers – set the tension to 0, stitch length to 4.
Keep seam allowances ⅜ in (or 1 cm).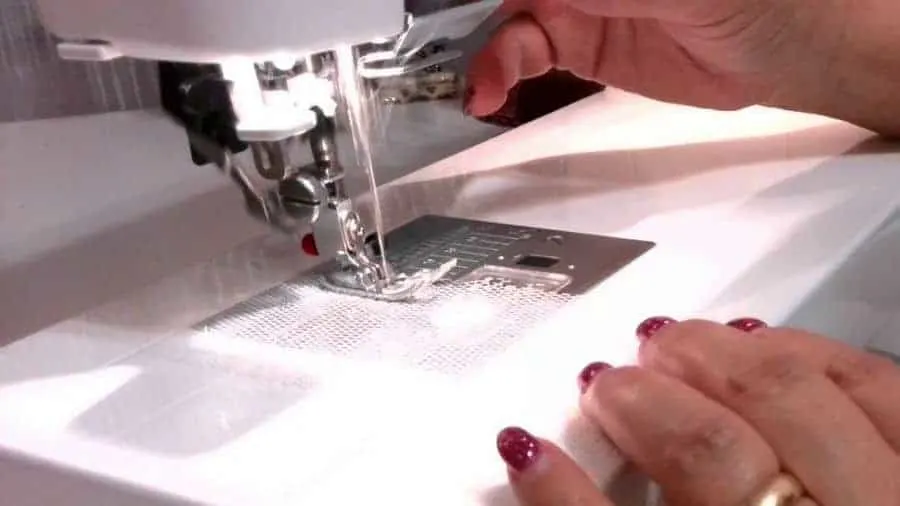 STEP 3
Pull bobbin thread and gather each strip fully.
Cut long threads and tie all threads together.
You need to make 12 circles from each tulle strip.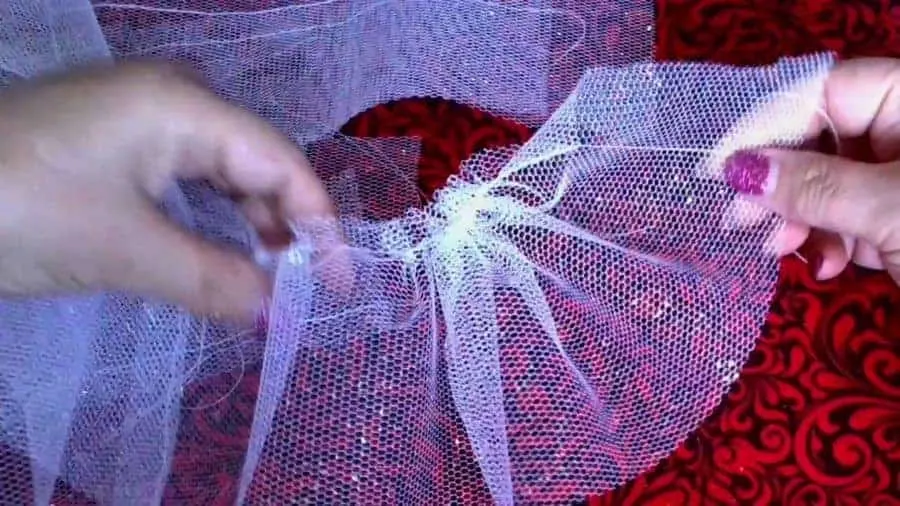 STEP 4
Take a metal wire and make a quick-fit stand – a small ring for the bottom and one central stick for all the layers.
Put the biggest tulle layer down, and all other layers on top.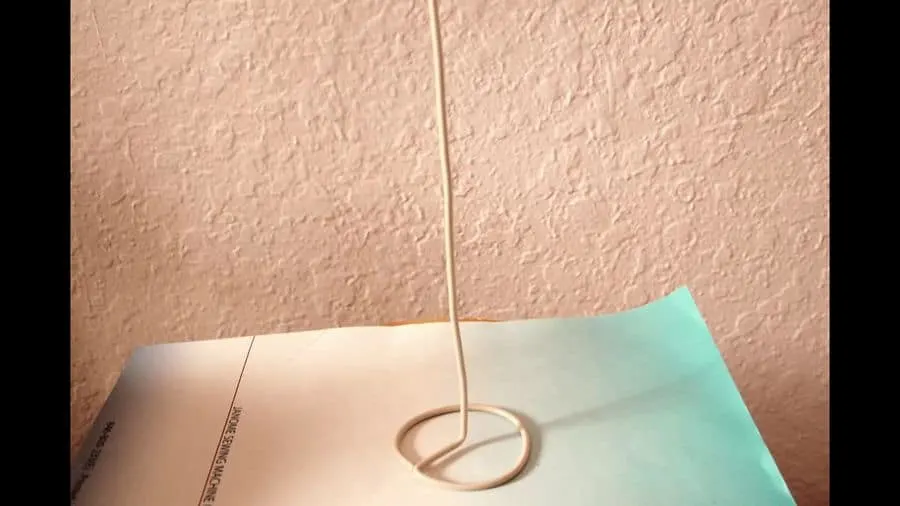 STEP 5
Finish your tulle Christmas tree in style – make a star for the top from metallic fabric to add even more sparkle.
I cut my star with my cutting machine – 2 equal pieces. But you can cut them with scissors as well.
You can find the star pattern in my library.
Glue 2 pieces together – I inserted a small piece of foam inside the star. Leave a small opening – you will need to put the star on the top of the wire.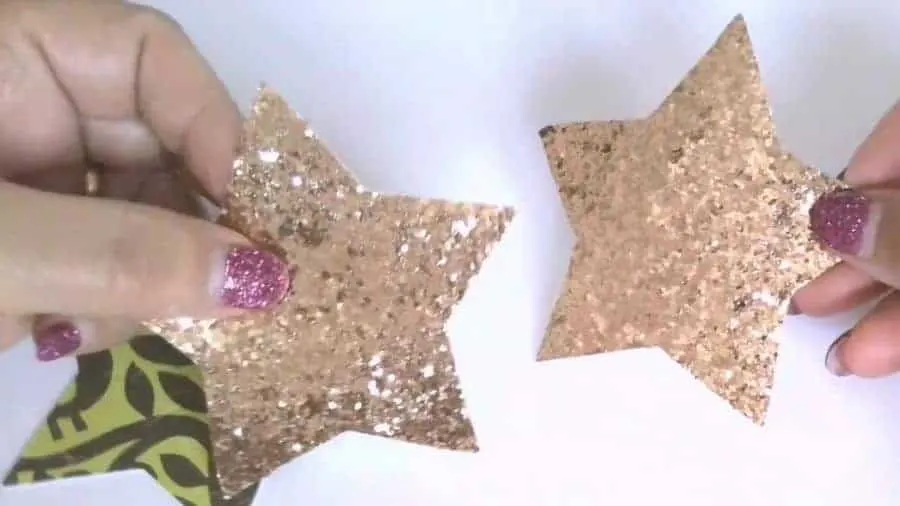 The tree is done! I love this airy look of tulle.
Did you like this project?
I had lots of fun doing these Christmas trees, and I think they look pretty and give me a classic winter wonderland feel.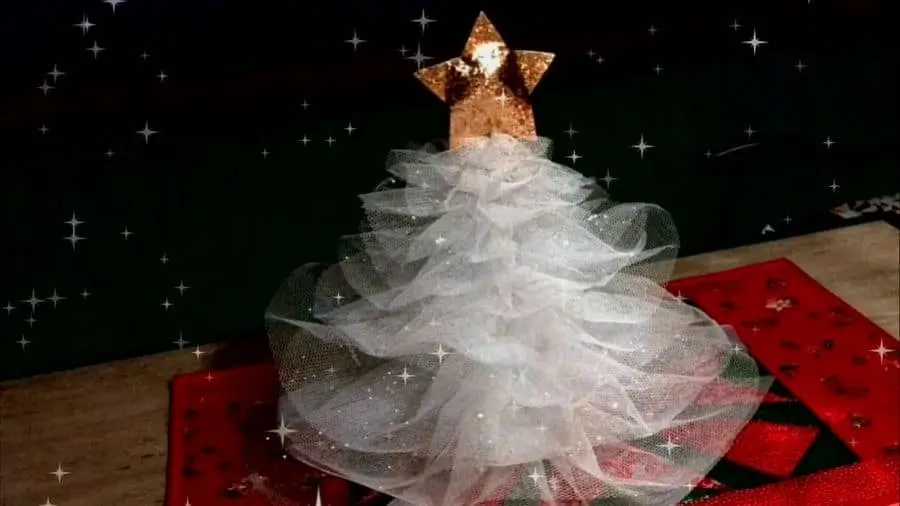 If you prefer to watch the tutorial below is the YouTube video:
Did you find this tutorial helpful? If so, save this pin (see below) on your sewing board so you can come to this tutorial later when you are ready to make this Tulle Christmas Tree, and follow me on Pinterest for more tips, tutorials, and inspiration!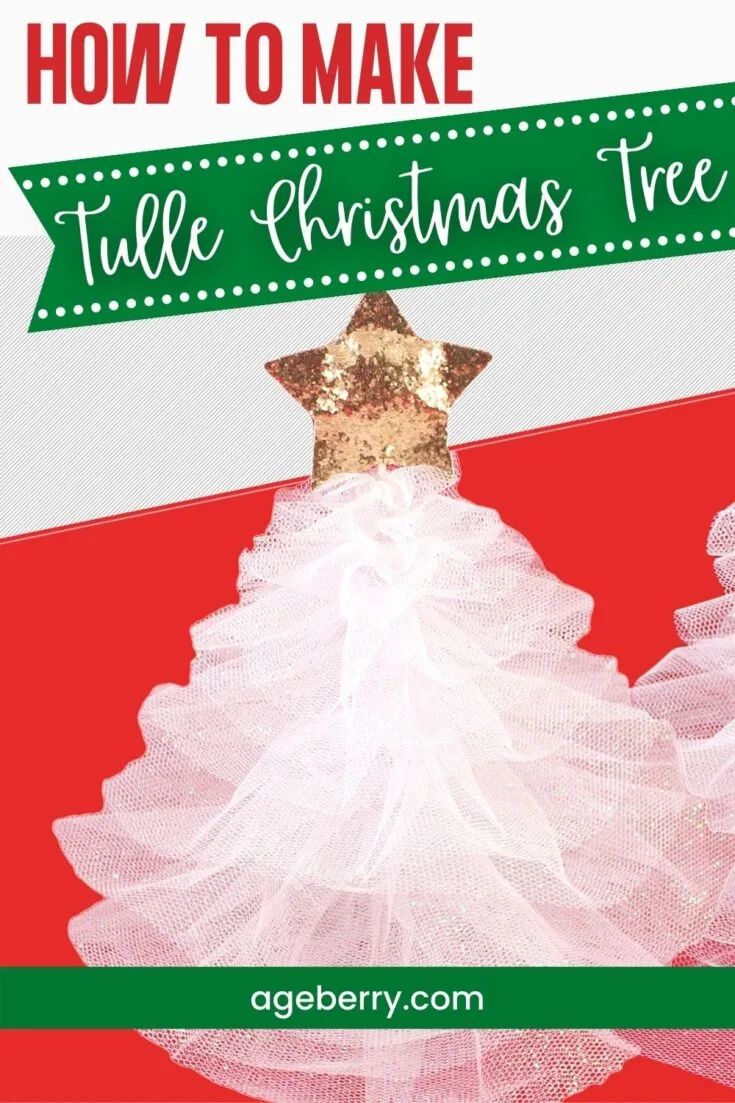 ---