Easy sewing projects with buttons
Buttons + creativity = miracle!
Usually we don't pay any attention to buttons on our clothes until we lose one. Right?
But buttons can be a part of our clothes' and accessories' decoration.
If you know how to sew on a button you can create many beautiful things with minimum amount of money and maximum creativity, feeling satisfaction and enjoyment in the process.
If you don't know how to sew on a button go to this article.
With buttons sewn on by hand our clothes look unique, handmade, and even more valuable, because usually what we buy in stores is not decorated with buttons, if it is embellished at all, so this kind of decoration is certain to draw attention.
Your projects don't need to be any big thing. A little goes a long way.
This funny photo of my dog Umka
 is displayed in a picture frame embellished with buttons. Click on the image for a larger version.
We live in a crazy time when we need to manage everything, always be on time, keep all the things in memory ( if I could only remember where my phone is … ). Everything turns out to be important, valuable and urgent. And I'm talking about buttons. About those buttons, which no one pays attention and does not attach importance. For example, if I ask you about the jacket that hangs in your closet, what kind of buttons there are, most likely, you do not even remember.
But despite all this business people always find a minute, half an hour, an hour or even half a day to run into social media and hang out there, reading everything. I also hope that you will follow this article and I am sure that these little secrets about buttons will be useful to you.
Below are images of some items I decorated with buttons.
There are so many different kinds of buttons available! When I go to a craft store I see endless racks of buttons of all possible sizes, colors, materials, brands, prices. And I always wonder – who in the world is buying them? Except me of course. There are many buttons that cost $5-10 apiece, and some of them even $20. They are very close to costume jewelry.
I buy buttons for my projects, and I buy buttons that I like just in case if they are on sale. What if I will need some for my future projects? What if one button in there will give me an idea for a project? What if this abundance of buttons will not last forever if people are not buying them?
Let's transform a regular T-shirt
For this project we will use one 100% cotton T-shirt. The fabric has to be a little thicker than rayon and polyester to be able to carry buttons.
You will need buttons, a water soluble glue (for fabric), a piece of see through paper, and some marking chalk.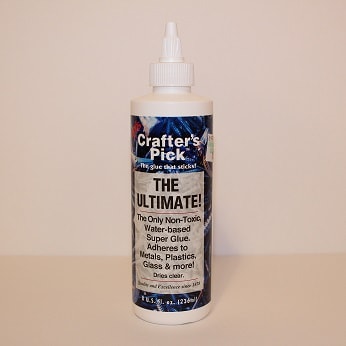 What are the steps?
Make a pattern of half a collar on the paper. For this find neck middle of the T-shirt, mark it with a piece of chalk, draw a collar line to the shoulder on the left or right side of the shirt. Don't draw the symmetrical part of the collar on the other side yet.  Without a pattern, it will never be symmetrical. Put the pattern paper over and copy the collar onto the paper.  Cut.
Put it on the other side of the T-shirt and draw the line there. Now you have prepared the space for buttons.
Put them as you like. If you are satisfied how it looks take a fabric glue, put a very small amount of glue for every button to fix them on the shirt.
Take a thread and a needle to sew them on. Don't sew them too tight to the fabric.
After you are done with the collar draw a line to the bottom of the shirt, put buttons with the glue and sew them on also.
Below are some
before
and
after
versions of items embellished with buttons. You can see pretty obvious differences, right?
Ready for your own before and after results? Take the next step to creating something beautiful with your own hands.