Get inspired by these simple t-shirt refashion ideas to make your own unique craft projects
I see that t-shirt refashion ideas are very popular lately, so I would like to add something of my own to the noise. I can't say I have brilliant refashioning skills but these projects are fun and incredibly easy to make and some of them are even no-sew projects. There are many ways to transform plain tops into fun, stylish new pieces and here are 6 complete video tutorials for you to see how I made these DIY tank tops at home in real time.
I bought some plain spaghetti strap tank tops in bright colors and want to show you how to transform plain and maybe boring things into something better, prettier and nicer.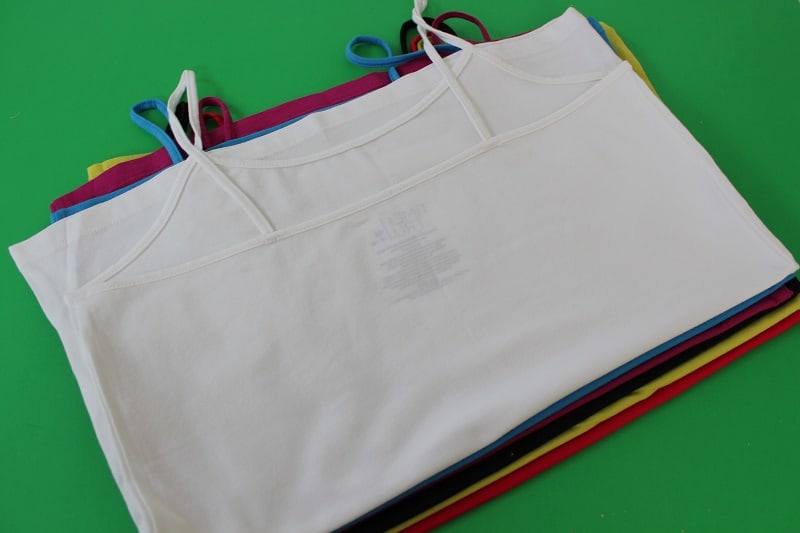 The great thing about this tutorial is that you can create your own designs and customize them according to your preferences using the ideas from this guide.
For example, I used spaghetti strap tank tops because they are cheap and I thought I don't care if my refashioning ideas don't turn out as I planned. They are not the fanciest clothing items but they great for casual outfits in hot summer weather. You can actually refashion any pieces of clothes like these nice t-shirt dresses I found on Amazon.
Note: Some of the links on this page are affiliate links. This means I will receive a commission if you order a product through one of my links. I only recommend products I believe in and use myself. 
Nice and cheap t-shirt dresses for refashioning
Did you like this guide? If you want to save it for future reference and to use it later when you are ready to start your refashioning project, pin the image below to your sewing board on Pinterest and follow me on Pinterest for more tips, tutorials, and inspiration.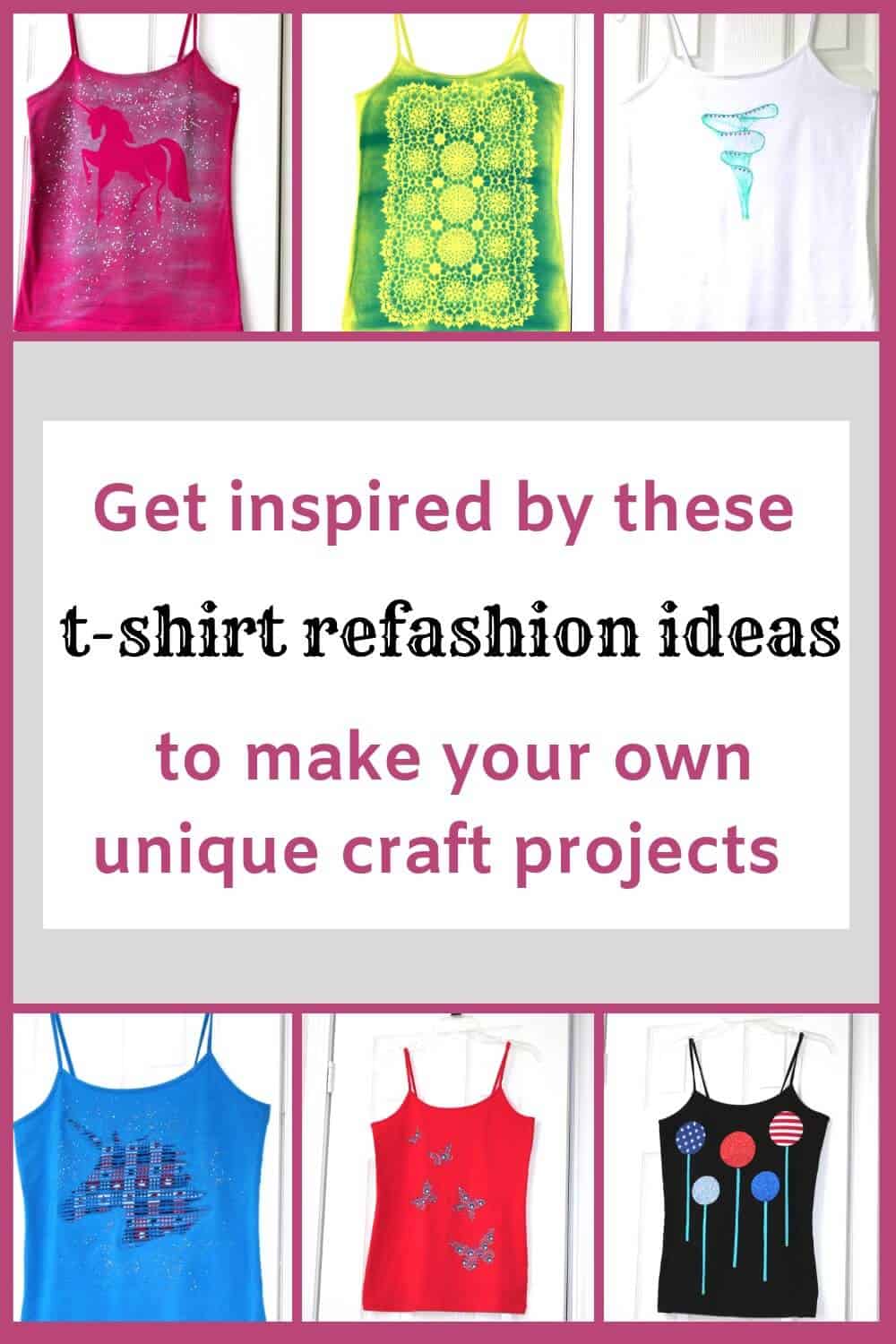 Ready to take the next step in your sewing journey?Check out more step-by-step tutorials from my blog and don't forget to share!