In this sewing tutorial, I want to show you how to make a reversible flared skirt with an elastic waist from knit fabric. I will try to illustrate how I made the skirt without a commercial pattern – we will draw all the necessary lines right on the fabric.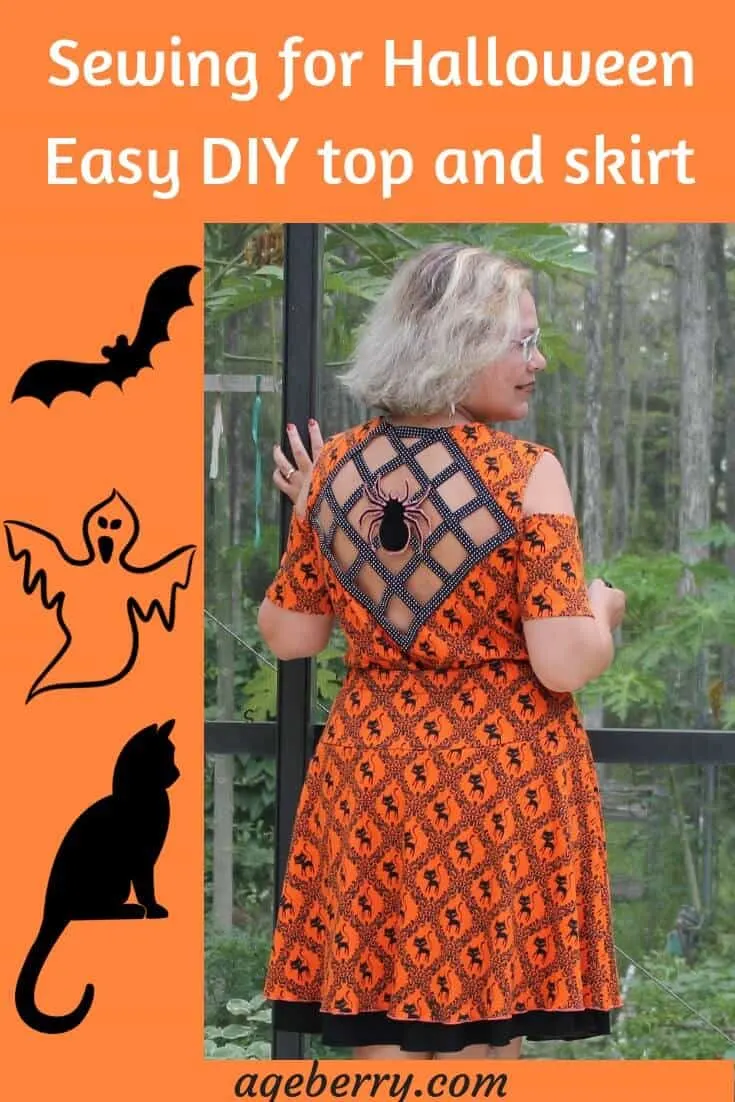 Halloween is coming soon, so I decided to use interesting Halloween fabric (100% cotton) for one side of the skirt, and for the other side, I will use just some plain knit fabric with a little bit of spark (coming from metallic threads). Below you can see some images of the skirt.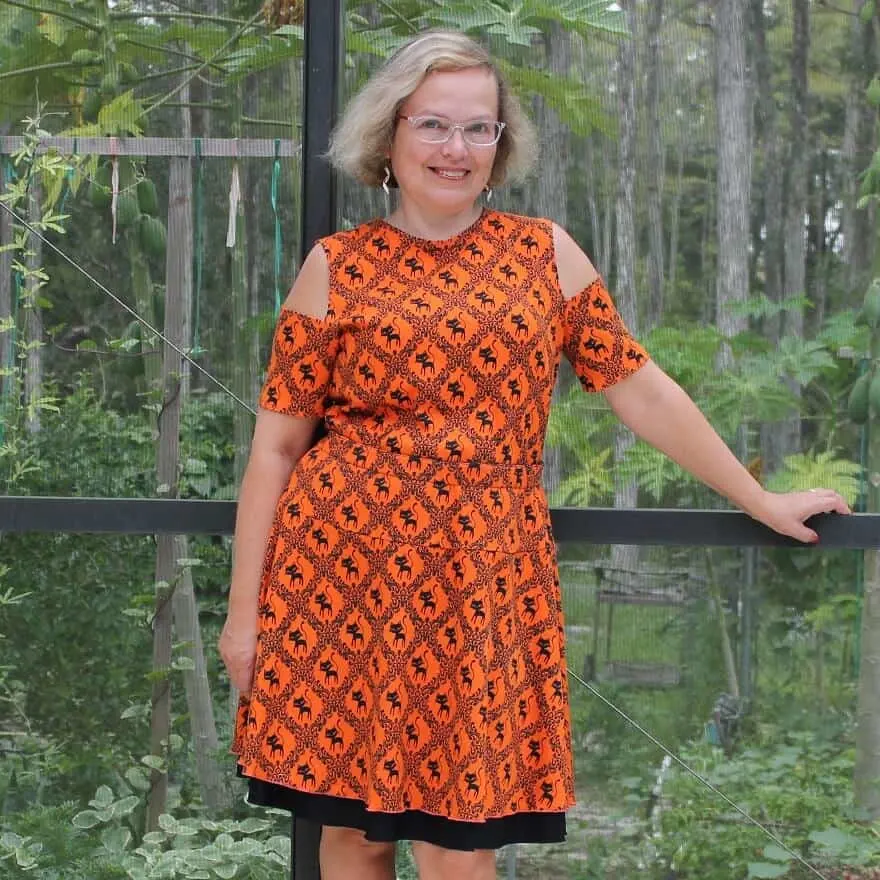 And here is the video tutorial, part 1. In the second part, I will show you how to make the off-shoulder top with an open back and a spider applique made from black velvet fabric.


I noticed after I processed the video that some clips didn't record properly and I needed to delete them. So below I write some small remarks you better keep in mind.
I like to sew knits with my serger. It's so fast and easy! And the seams are strong and stretchable which is really important for knits.
But sometimes I need to make some stitches on knit fabric with my regular sewing machine. In this tutorial, for example, I use my sewing machine (not a serger) to make a waistband for inserting an elastic. In this case, I don't use regular sewing threads – they are not stretchable and can break when the knit fabric stretches.
I use Eloflex threads from Coats – here is my review of this kind of thread. They are not perfect but they are still much better for stretchy fabric than regular non-stretchable threads.
If you would like to save this tutorial for future reference you can pin this image on Pinterest.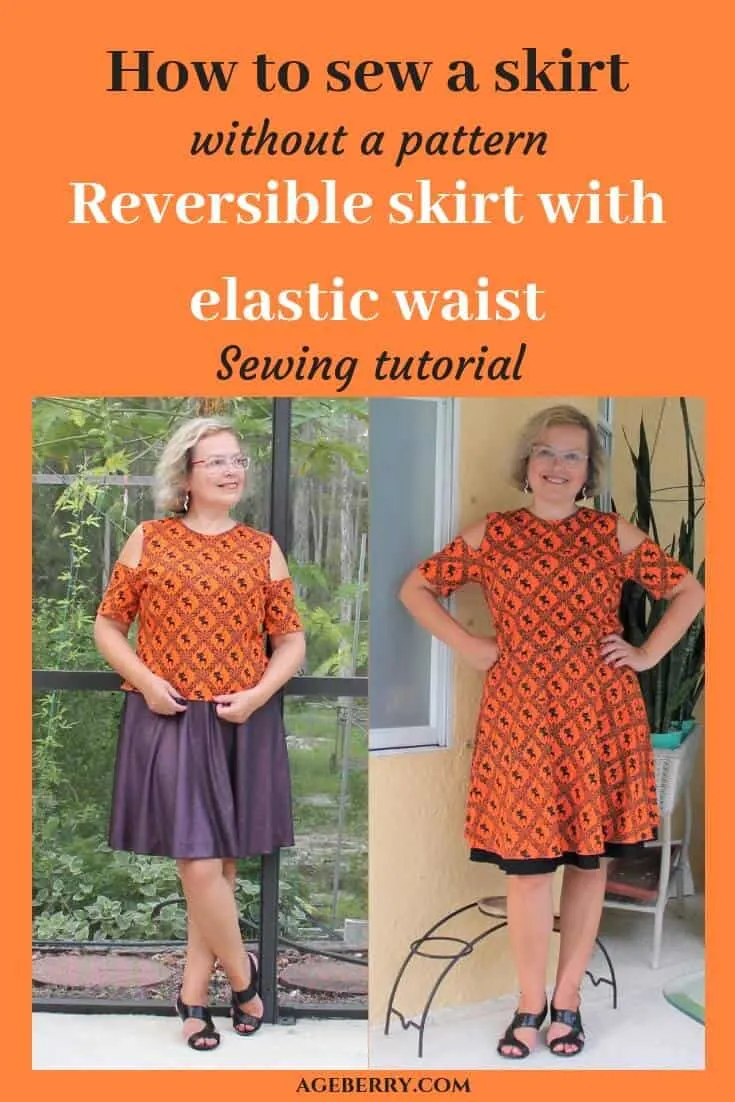 ---