Olga's note: This article is contributed by Jenny Marks who lives in the UK; do not be surprised if you see British spelling!
Choosing the best fabric for outdoor furniture is not an easy task, but it will give you the satisfaction you need.
The best outdoor furniture materials are those that fit well with your region's natural weather conditions. You would probably avoid dark colour vinyl in a sunny area! We gather below a list of the outdoor fabric types that you can use to determine the fabric that will give you the benefits that you are after, and how to use this type of fabric.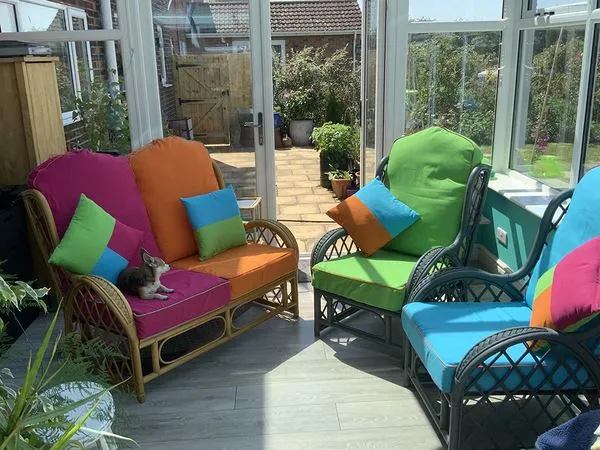 You have probably seen how many fabric types and colours are available for garments. Don't worry, the selection of colours is probably as wide for outdoor fabric. Take a look at this fabric finder site if you do not believe me!
What are Outdoor Fabrics?
Outdoor fabrics are woven textiles made of a wide range of synthetic fibres, polyester, acrylic, and even cotton blends that undergo chemical treatment during processing. This method helps them to repel water and avoid soiling and rotting, thus hindering the growth of mildew.
Almost without exception, these fabrics are also treated to be UV resistant. Even if they are in shade, outdoor fabric is exposed to a much more intense UV light than indoors.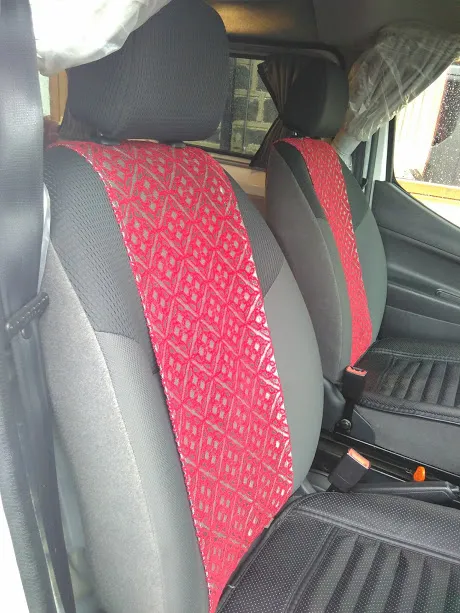 Types of Outdoor Fabrics
Olefin
Olefin is considered the best wearing outdoor fabric, and one factor is that it can resist stains and fade. Also, it dries easily, which is perfect for the outdoors. Fabrics made out of this tend to be less costly than acrylic fabrics, and they also have more interesting textures, although they lack the softness of acrylics.
Furthermore, it is also perfect to use this as an outdoor curtain fabric. What makes it the best? It is because Olefin fabric dries rapidly when damp and, in direct sunlight, does not fade easily. Also, it is a solution or pigment-dyed, ensuring the colour is durable and resistant to UV.
If you want to learn more about olefin fabric the article I recommend this: What is Olefin Fabric
Polyester
Another fabric that can withstand the outdoors is polyester. It is a flexible, durable fibre. Polyester performs well outdoors because it is resistant, light-weight, flexible to stretching and abrasion, mould, and rot-resistant.
In addition to that, solution-dyed polyester is particularly excellent for outdoor use because it has very good wear and sun resistance properties. While this form of fabric is used outdoors, we recommend that you use it mostly in shaded areas because polyester is not able to stand direct sunlight.
Cotton Canvas
You can also use cotton canvas in your outdoor area because it is a heavy-duty fabric used in many outdoor applications and is relatively inexpensive. Traditionally, this kind of outdoor weaving fibre was made with hemp, but cotton is a new choice.
If you want to personalise your design, then this fabric is best suited for you. With a blank canvas, you can easily add your preferred designs by painting it with fabric paint. But remember, use a protective coating before using this type of fabric.
Vinyl
Since the 1920s, Vinyl has been known to be the second most used in production today. We suggest using this fabric during cold weather. The vinyl fabric's durability is unparalleled. When properly built and maintained, it can last for anywhere from ten to twenty years. Although it's not as durable as leather, for many years, it can survive dents and scratches.
Furthermore, it creates a durable, easy-to-clean, vibrant, and powerful outdoor fabric that does not encourage the growth of mildew. It also has a distinctly plastic look, so maybe limit vinyl to pillows or backings as opposed to areas of your cushions that will have heavy contact directly with the skin.
Textilene
The textile fabric is woven with a PVC coating of polyester. It is waterproof and fade-resistant, used for sling seating, sun shades, and outdoor furniture. It is also mould-resistant and flame retardant, in addition to those two ideal attributes. Textilene is discovered in hardware stores and can be bought from the yard.
In addition to that, this type of fabric is durable, flame resistant, and breathable. We encourage you to use Textilene with your benches, cushions, windshield coverings, and cushion underlinings. Also, the fabric is highly resistant to rot and mildew, colour-resistant, easy to clean, and simple to dry coverings.
Acrylic
Due to its durability and resistance to wrinkling, fading, and mildew growth, acrylic is used as a base for many outdoor fabrics.
Furthermore, the threads of acrylic fabrics are coloured before being woven, allowing them to preserve their colour even though it is exposed to direct sunlight. The acrylic fabric can even withstand 1,000 hours of exposure to UV rays.
If you are living in areas that get loads of rain, acrylic is a perfect alternative. It has the softness of wool and can wick away moisture. In hot weather, acrylic still stays cool, making it an excellent fabric option for outdoor furniture.
The downside is that this fabric is slightly more expensive than others.
Duck Cloth
This fabric is widely used in tents, stroller covers, workwear garments, and other items in which durability is a key factor, often referred to as "canvas." It is equivalent to cotton canvas, the difference is that duck cloth has a tighter weave compared to cotton canvas.
Here's a trick for you to point out which is which with regards to these two fabrics. You have to touch the fabric, the texture of duck cloth is smoother than cotton canvas. Also, it was quite expensive.
Oilcloth
Oilcloth is a vinyl fabric sold in rolls and used to make tablecloths, sheets, tote bags, cooking accessories, and many different items. It is perfect for rainy seasons too because it is waterproof.
Usually, oilcloth fabric is a fabric that has been coated with linseed oil. It is a cotton cloth printed with a synthetic vinyl covering. Also, it will not wrinkle, is flame retardant, and will not stain perfectly on your outdoor table.
Furthermore, Oilcloth is primarily used for restaurants or for personal use as tablecloths. However, they are used in many ways too, when a cover is required to withstand weather, water, and blemishes and be washed easily with a waterproof towel. A commodity that's durable and resistant.
How To Use Outdoor Fabrics?
There are a lot of things you can do with outdoor fabrics, and here are some of the ways you can use this type of fabric in your outdoor area.
Table Linens
For people who love to put their style on another level, instead of buying store-bought linen you can actually make your own table linens with outdoor fabrics. All you need is a sewing machine, and you're ready to go. Also, you can level it up by making a napkin or placemat with the same fabric.
Curtains
It is possible to use outdoor fabrics to make a curtain because it has a lot of benefits. For instance, it can protect you from UV rays. Also, some fabrics are waterproof, and from UV rays. There are a lot of outdoor fabrics that are stain-resistant and waterproof, which means cleaning is easier compared to other types of fabric.
Patio Chairs
Here is a very nice example of a patio chair reupholstered with new fabric. Special care was given to choosing neutral colours here: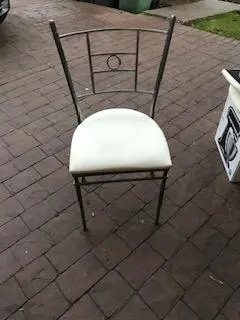 Floor Rugs
If you want to have a low-maintenance type of rugs, even indoors, then opt to use outdoor fabrics. It is the best option if you have children who love to spill their food on the floor. However, you still need to check on it from time to time. It is always a way for you to show your style.
Couch Cover
Outdoor fabrics are very durable and fade-resistant, which makes them perfect for your couches. Outdoor fabrics can be cleaned usually much easier than regular fabric and can be usually washed with water and soap.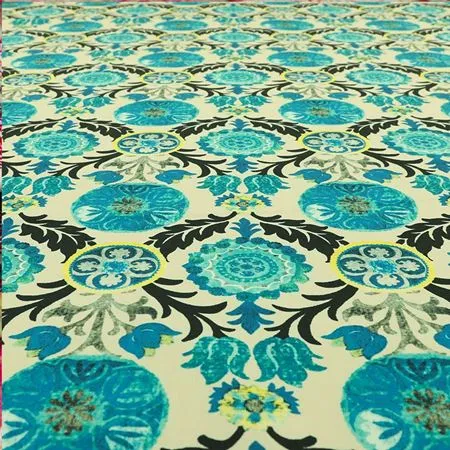 This is the fabric used for the sofa in the image below.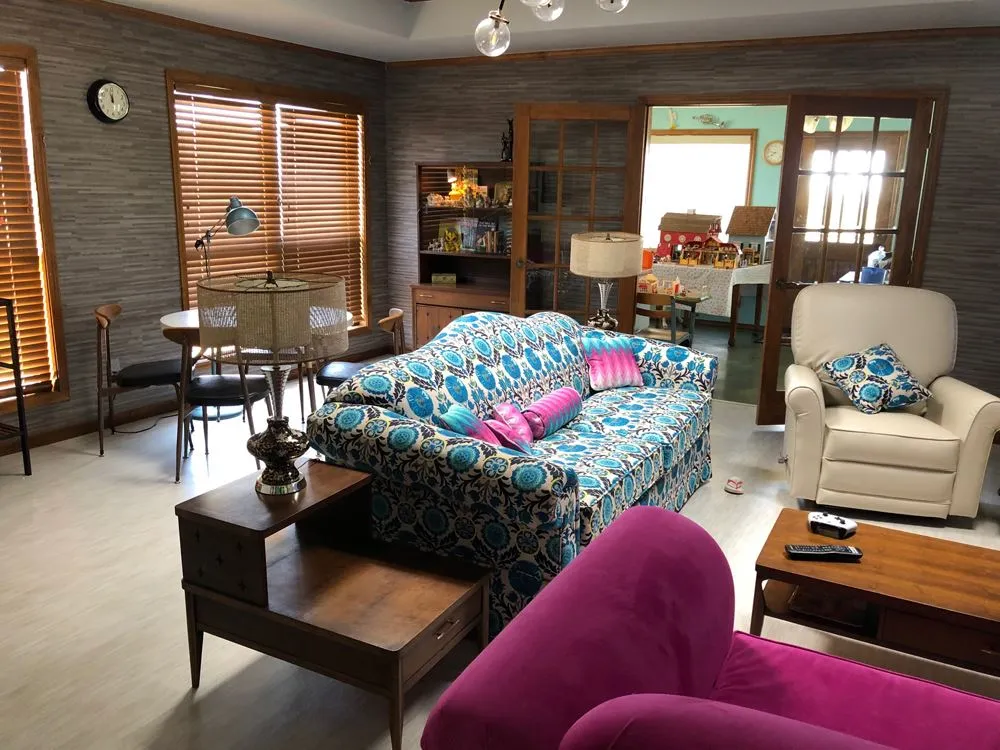 Furthermore, you can also wash it with bleach, so you can quickly lift the mould from the fabrics. A lot of people with children and pets like outdoor fabrics very much because they are so easy to clean and maintenance costs are lower.
Indoor use
Can we use outdoor fabric indoors? Certainly. Beware though that outdoor fabric may be impregnated with chemicals to make it impervious to the elements therefore it may feel stiffer and may have an initial odour that outside would not be noticed. I have already mentioned rugs, simple and inexpensive floor coverings can easily be made from remnants.
One other very creative use is for accessories like bags like the two below.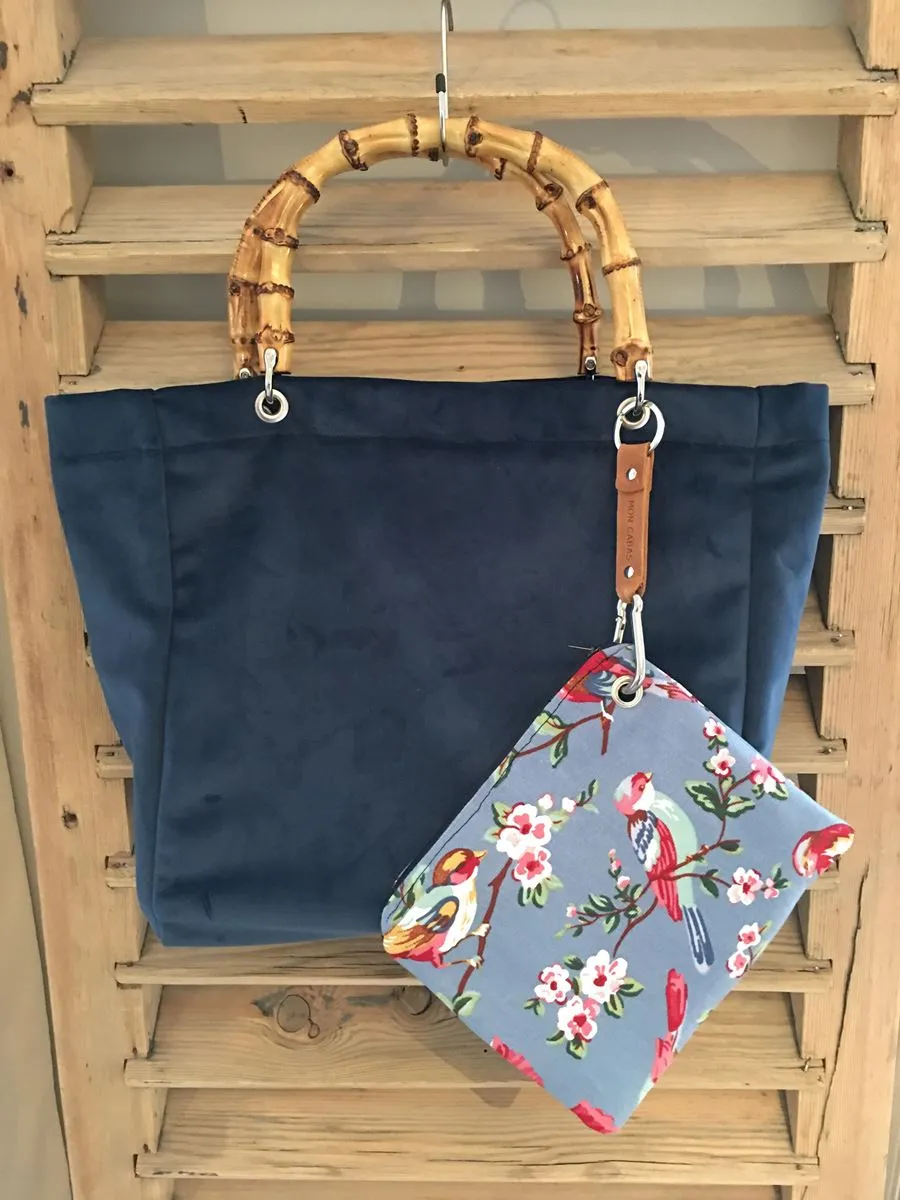 All of these types of outdoor fabrics are perfect for your furniture, you just have to know your goal before deciding what fabric to use. Your decision is more a matter of your comfort and style choice because all these types are available in a wide variety of thicknesses and colours.
No matter what choice you go for, know that the life of your furniture can also be prolonged more than anything else by daily maintenance.
Also, remember to value comfort over style at all times. With that said, we hope our list will support you in a way that makes it easier for you to select your outdoor fabrics and find the one that best fits your taste and preference.
---