Supply list for making a bucket hat with a clear protective shield​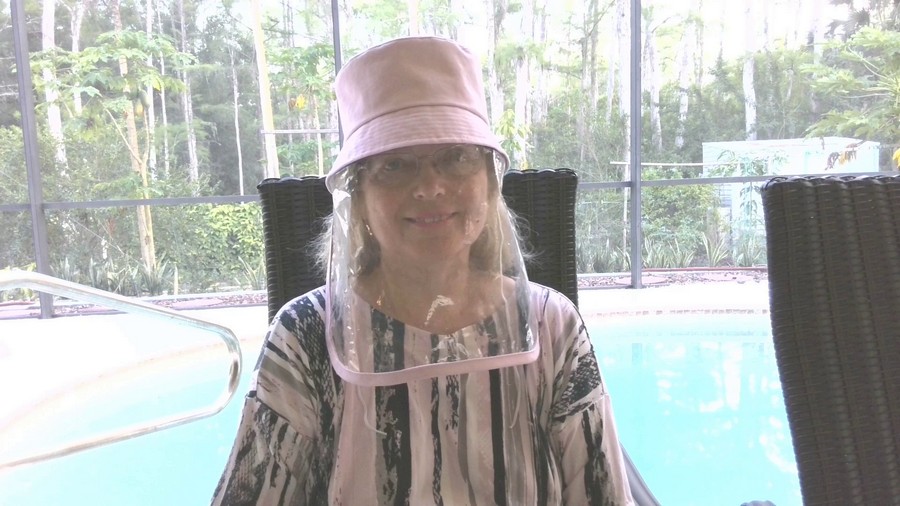 Note: Some of the links on this page are affiliate links. This means I will receive a commission if you order a product through one of my links. I only recommend products I believe in and use myself. 
Buy organic cotton fabric here
Buy clear vinyl here
LA Linen Clear Vinyl 54-Inch Wide by The Yard, 4 Gauge
out of stock
as of March 6, 2021 6:35 pm
Features
100% Vinyl
Our Vinyl is shipped folded or rolled with a thin layer paper to prevent it from sticking to itself during shipping
To get creases out, please put on a flat surface for a few hours behind a window in the sun.Do not force creases out as this could crack the vinyl.
Multiple yard order will be shipped in one continuous piece.
All orders 10 yards and OVER will shipped on a Roll. All orders UNDER 10 yards will be shipped folded
Plastex Fabrics 8 Gauge Vinyl Fabric by The Yard, Clear
4 new from $9.89
Free shipping
as of March 6, 2021 6:35 pm
Features
Fabric type: 100% Vinyl Face/100% Poly Backing
Import Designation: Made in the USA or Imported
Fabric care instructions: Wipe With Damp Cloth
54'' wide. Fabric is sold by the yard and cut to order. For example, order of 1 yard (Qty=1) is 54'' x 36''. Order of 3 yards (Qty=3) is 54'' x 108''.
Mybecca Super Clear All Purpose Recyclable Vinyl Gauge 8 54-Inch Wide- Extra Durable Sold Folded by Separate Yard
2 new from $10.45
Free shipping
as of March 6, 2021 6:35 pm
Features
100% Polyvinyl Chloride , EASY CARE: Simply wipe it down with a damp cloth to maintain and keep the vinyl looking brand new.
Width: 54"x36"
USAGE: protective sheet for tables and other furniture, raw material for craft projects, plastic liner. This versatile plastic is ideal for everyday household use and a practical choice for craft projects.Ideal for everything from giving your porch or deck a makeover to creating clear tablecloth covers.
EXTREMELY DURABLE - Start any DIY project with confidence. Our clear vinyl will outlast rain, sleet, snow, wind, Thinner gauge vinyls usually contains a protective paper (interleaf)
We suggest rinsing it, then polishing dry with a soft cotton cloth or microfiber cloth. You may also use a vinyl cleaner for some applications.
Buy glue The Ultimate
Crafters Pick NOM492220 The Ultimate, 8 oz
9 new from $6.99
Free shipping
as of March 6, 2021 6:35 pm
Features
This item is a Crafters Pick NOM492220 The Ultimate, 8 Ounces
Purpose of use for Arts, Crafts and Sewing, Craft Supplies
This product is manufactured in United States