Sewing silk is a whole separate chapter in our sewing lives. And of course depending on the type of silk, we use different techniques. At the end of this post I will list all articles from this site that deal with silk one way or another.
If you want to jump directly to the list here is the direct link.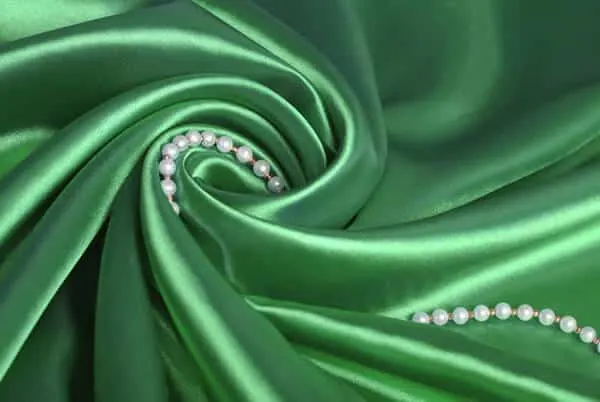 ---
What types of silk fabric are available?
Basically, there are many types of silk fabric, from the sheerest chiffon to the thick upholstery. Read my article Most common types of silk fabric for a quick review.


Are there other materials that feel like silk?
Yes. One of them is viscose, which is basically produced from wood pulp, a process which is neither eco-friendly nor chemical free. However it is said that viscose is in itself also hypoallergenic. Polyester can also be processed to look and feel like silk but I do not recommend using polyester on your skin.


What are the basic uses of silk fabric?
Silk is suitable for all occasions, it is used for apparel and home decor. My article Uses of silk fabric expands on this topic.

What are the benefits of silk fabric?
Silk is a natural material and it is generally accepted that its production has less environmental impact that other materials like non-organic cotton. Silk feels great on you, is hypoallergenic and looks excellent. More about this in my article Great benefits of silk fabric.


Can you wash silk?
Certainly. I actually prefer to wash rather than dry clean, whenever possible. Read my article How to wash silk for more details. I am aware that many manufacturers say "dry clean only" however there is no reason if the article is indeed silk. Beware that some labeled "silk" might be nylon, polyester or mixtures. A label is not always 100% correct.


Can I use the machine to wash silk?
Yes. But it is preferably by hand. If you use a machine, make sure it is on a "delicate" cycle, with same color clothes, and perhaps place the silk inside a laundry bag. But I prefer to hand wash.


Do I need special tools for silk?
No, you do not need special tools for silk. But you will need tools specific for the fabric itself. For a very thin, sheer fabric you will use different needles and threads than for thick upholstery fabric. The fabric content is less relevant than the fabric density and texture.

---
Sewing silk: how and why use silk?
Sewing silk: techniques, stitches, tips
Sewing silk: projects, ideas