Colorado is a state of contrasts (or a state of mind?)
The third part of our trip started with the memory from home – heavy rain for the first part of our trip to Denver. Some good came out of this – our car got a good wash. During the trip, we observed the surroundings: the landscape transforming from the lush green in southern Texas to the grey in New Mexico and the rocky one as we advanced into Colorado. This transformation itself is amazing and was worse the trip. But once in Colorado, we got a glimpse of the majestic Rocky Mountains. I wonder how it's going to be later when we are going to cross the mountains?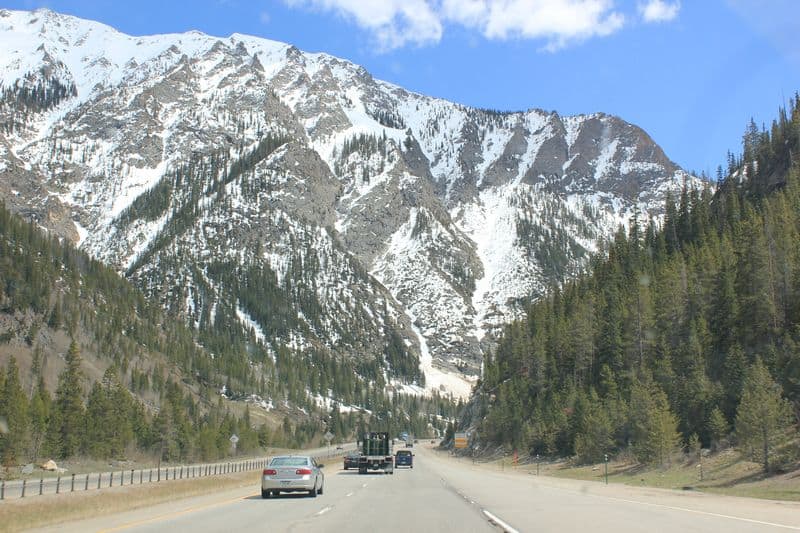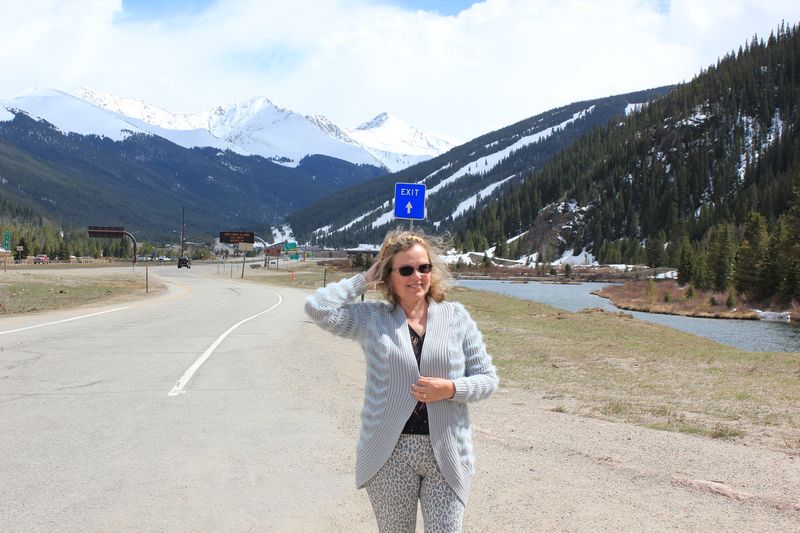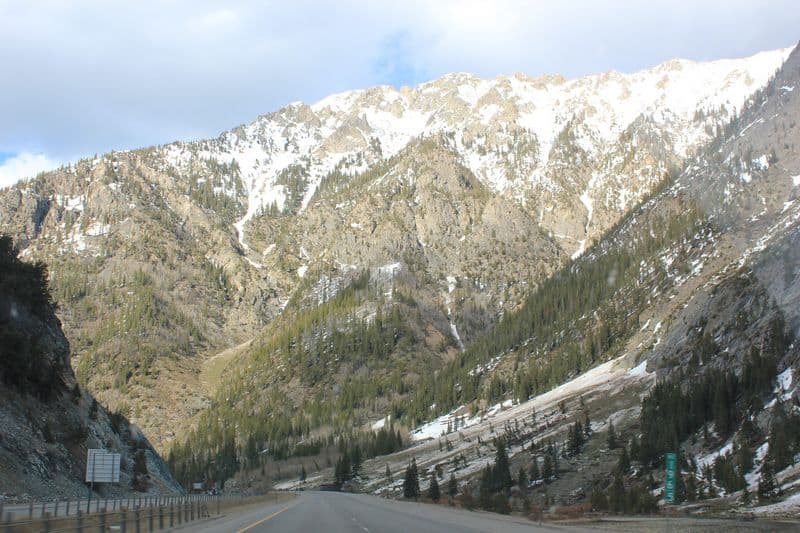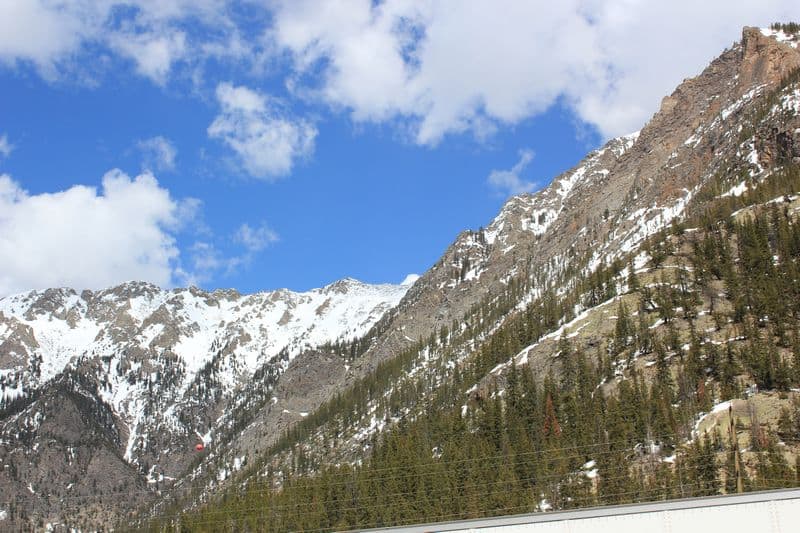 While in Colorado we took a side trip to  Breckenridge and Vail and we were lucky enough to hit the offseason: both resorts were pretty much shut down. Both resorts are clearly designed for tourists (skiing of course)  and we were impressed with the variety of stone and leather artifacts. What we were not impressed with is local restaurants: food was mediocre at best and we found only one place selling coffee in both Breckenridge and Vail. Did you know that there is a Starbucks that closes at 12 PM? There is one in Vail. However, nature has provided enough for our viewing pleasure and we had a very good time admiring the views even if we didn't ski.
By the way, this was the highest we have ever been above the sea level, 11500 feet and we didn't have any problems or headaches as other travelers report.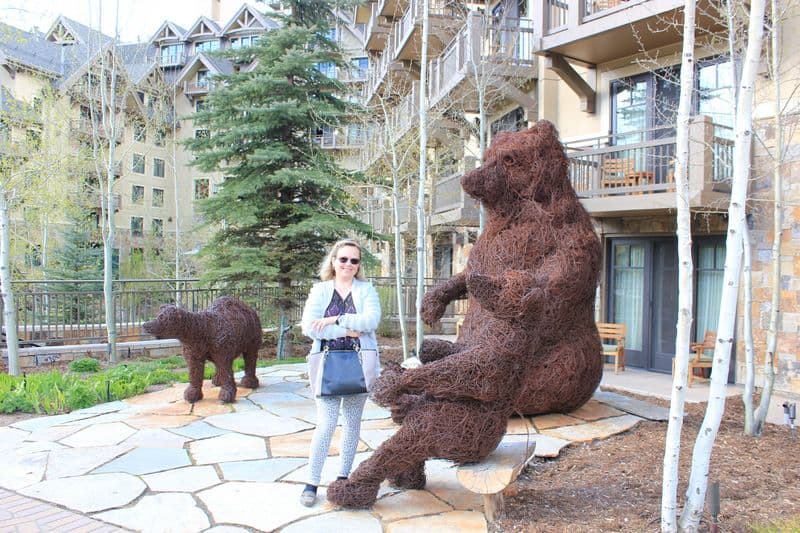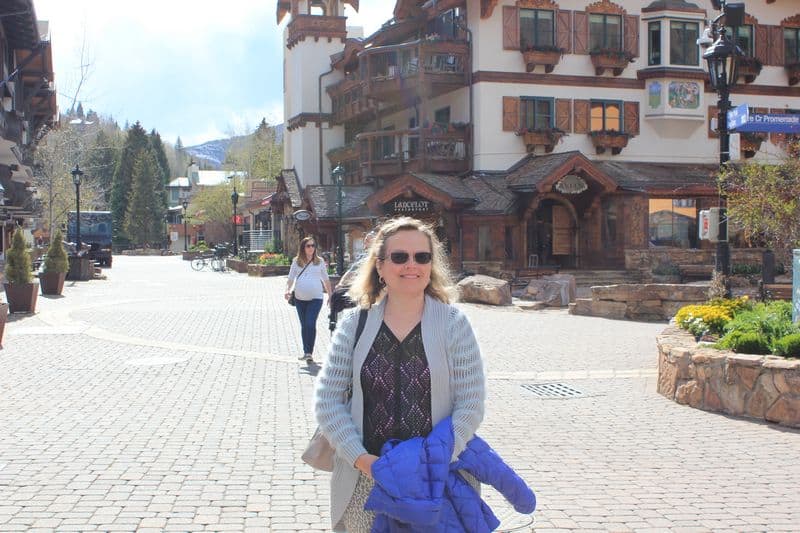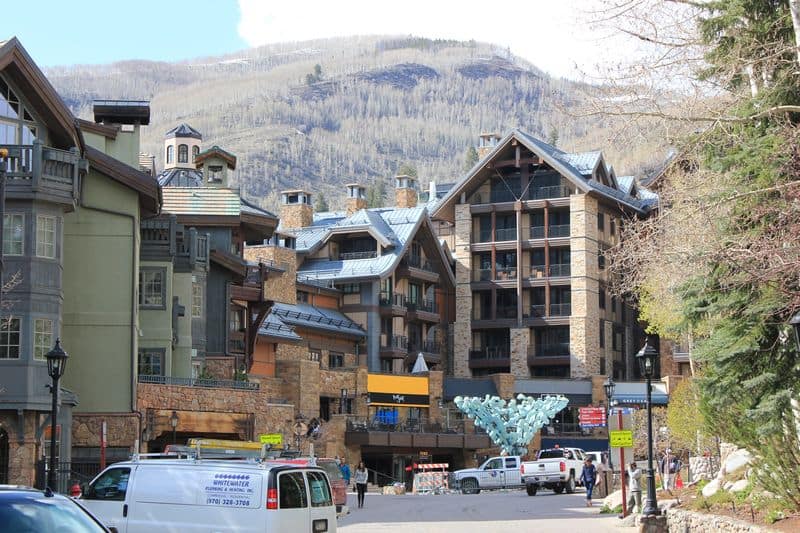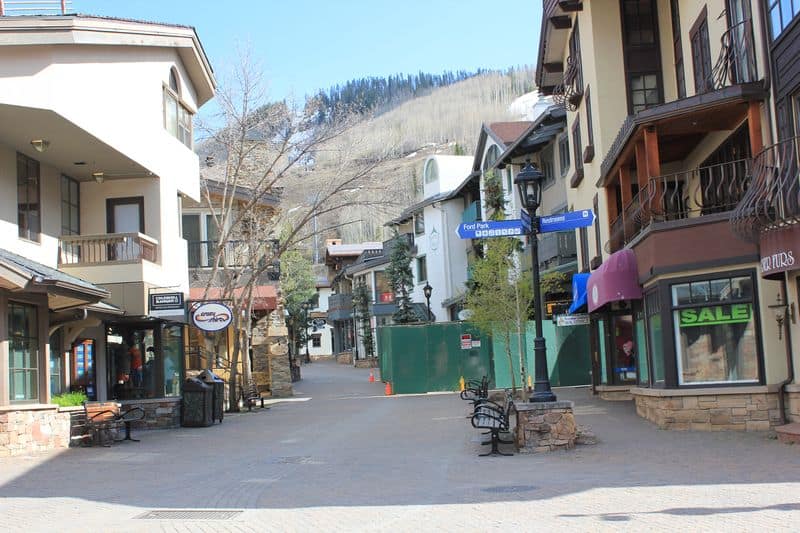 In stark contrast with Vail, Boulder was busy, full of life and everybody was out enjoying the nice weather which we ordered specifically for this period. Pearl Street mall in Boulder reminded us 5th Ave in Naples only without palms and humidity. And of course, we could not forget while they called it Boulder. Big pieces of stone were visible everywhere.
We liked Boulder very much: it is a clean and modern city and perhaps of the university, the population seems to be very young.
We also have noticed a number of small independent book stores which seem to have disappeared in other places. A friend of ours who lives in Boulder gave us a little insight into the issue. Boulder doesn't like chain stores. They even managed to run Walmart out of the city forcing it to close the store.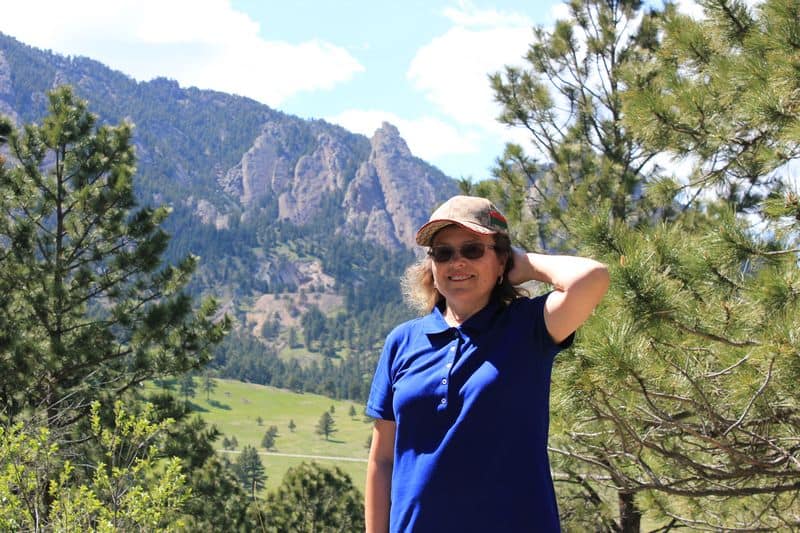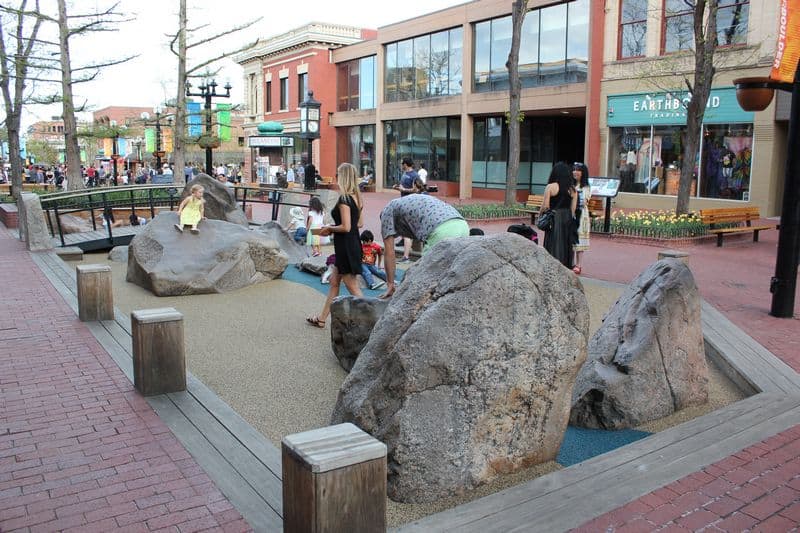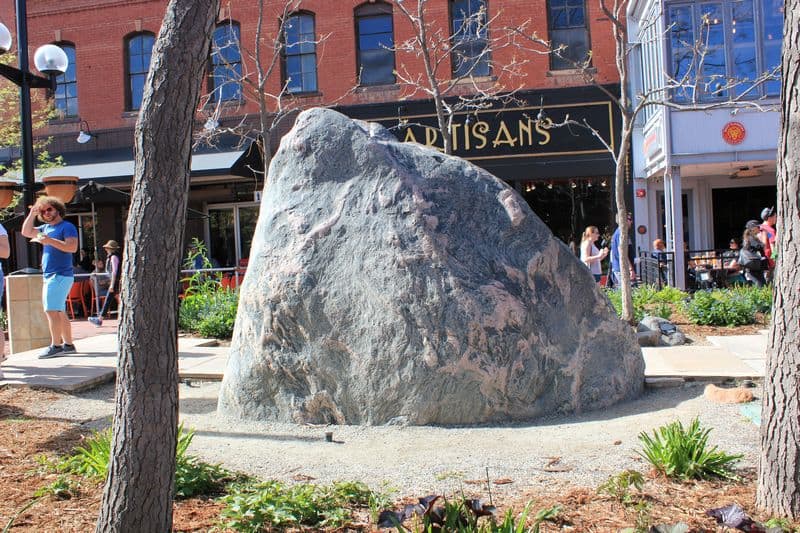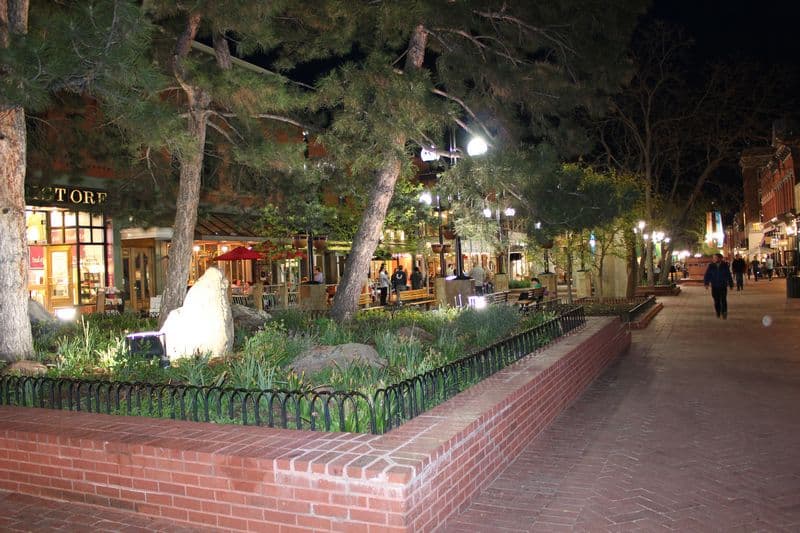 Of course, we couldn't stop so close to Denver without visiting the city. Granted we only had half a day for Denver for reasons which will become clear later.  Nevertheless, we spent a couple of hours on 16 street mall and we noticed the same as in Dallas that the city is improving itself and rebuilding.
16 street mall is probably 2 miles long but coming from the impossibility finding a good coffee shop day before we attempted to count the number of Starbucks places on the mall. It proved to be difficult, there were one in every corner.
We also found a very nice shop selling leather and fur items and I was sorry I only had a limited time to spend there. We found there a buffalo rag, a fur quilt, exquisite mink coats. Make no mistake though this is not your local department store. The merchandise was great but the prices were high. I have never seen a real fur quilt before but there were a few in that store.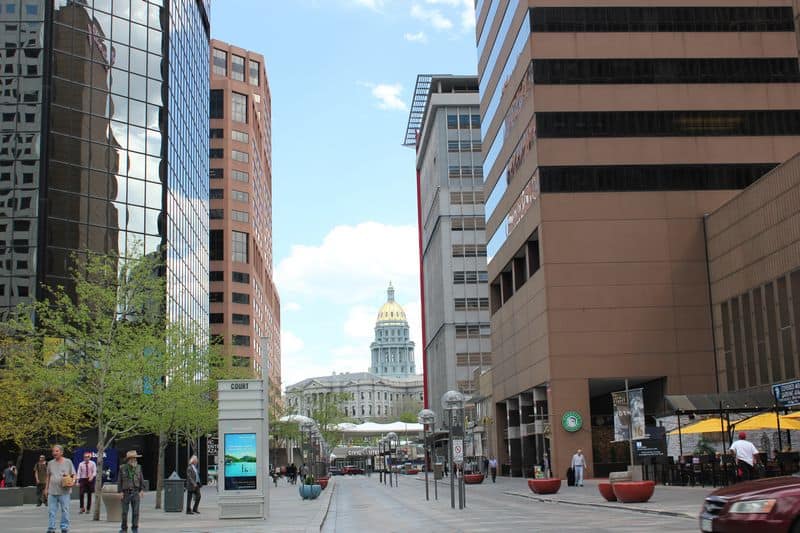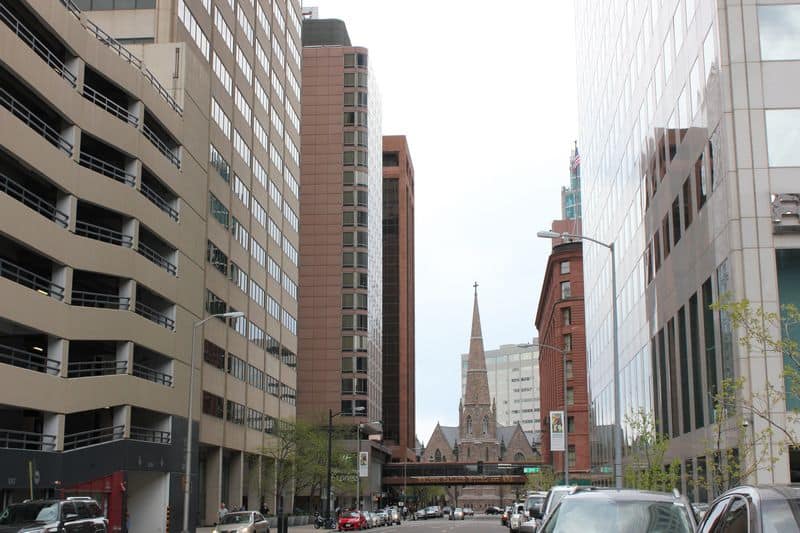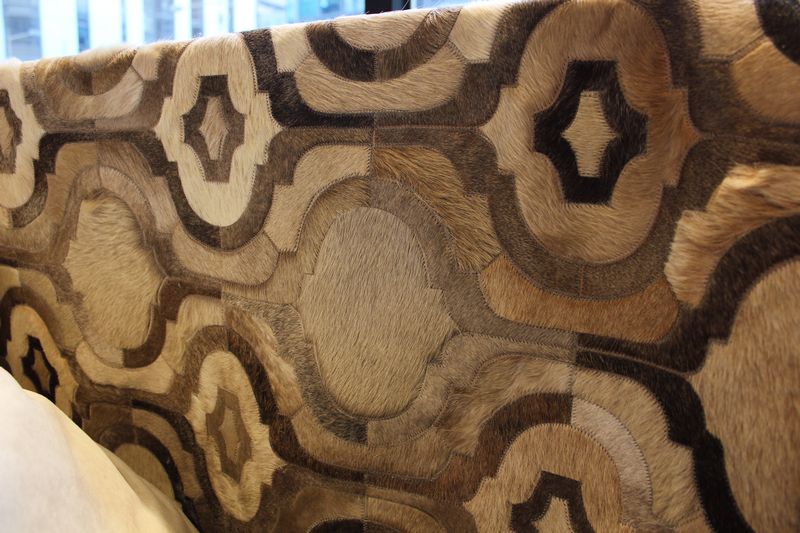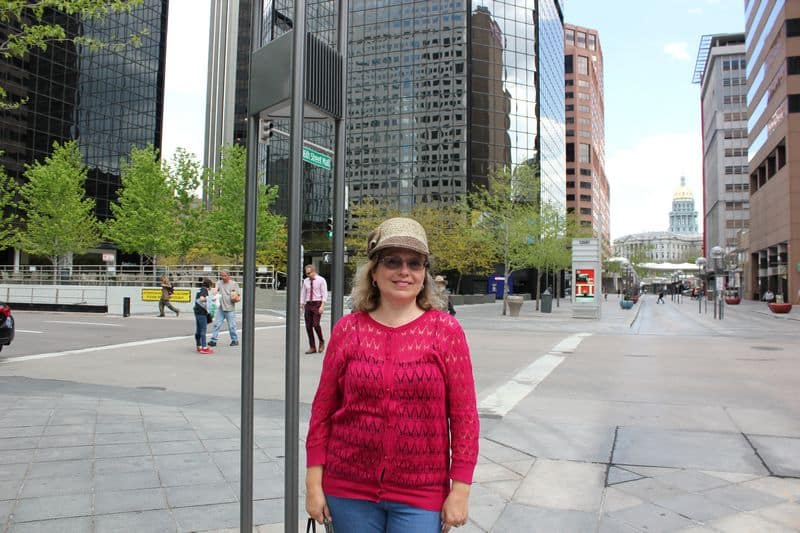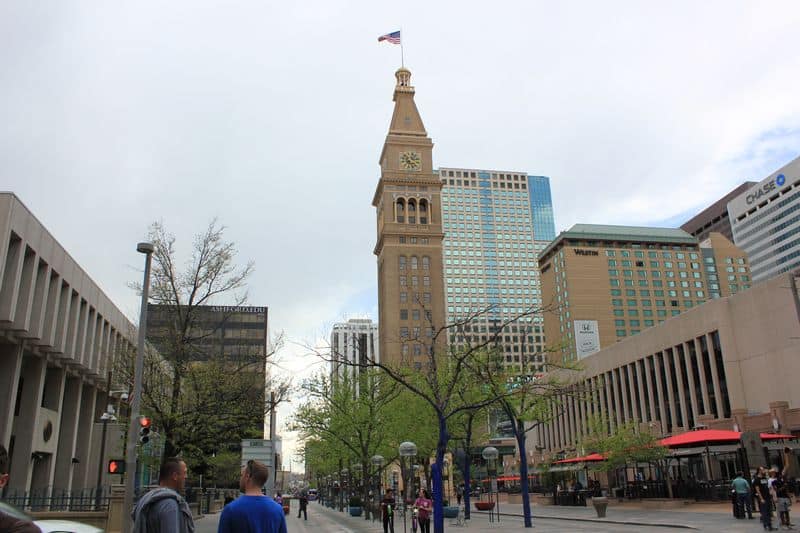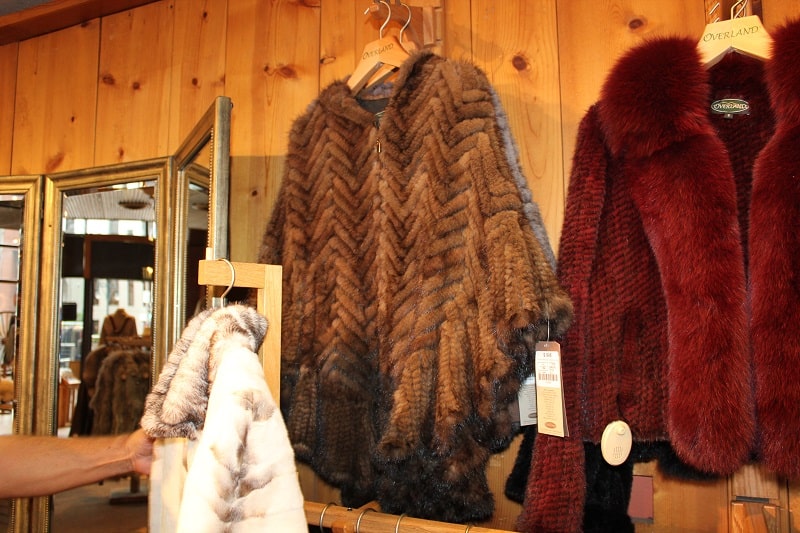 Colorado proved to be a state of contrasts. On one hand, you can go to the local tobacco shop and buy weed, but if you want a beer be prepared to show ID, even if your beard is white, my husband was both offended and pleased by the request of ID, nobody took him for 21 years old for a very long time.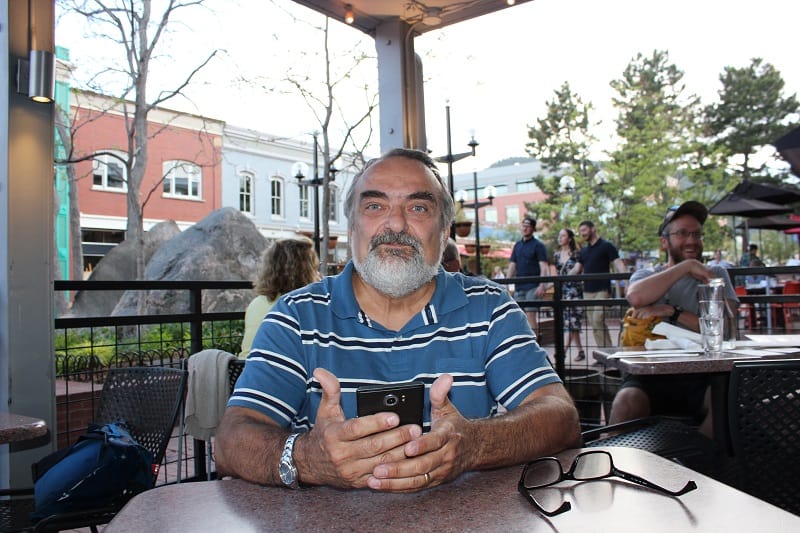 But on the other hand, I saw it was written on a t-shirt "Colorado is a state of mind".
We are coming now to the reason why we had only half a day in Denver for sightseeing. We visited fabric stores. Yay! We selected two stores to visit: Colorado Fabrics and Holy's quilting cabin recommended by my friend. We didn't visit any of the chain stores like Joann. We assume they are the same all over the place, but I heard good things about Joann stores in Denver.
Colorado fabrics is a very nice store, very well organized. They have lots of natural fabrics there, silks, wool, linen, woven and knits. Also quilting cotton with designs I have never seen elsewhere. I bought a couple of pieces, the store seems to have a faithful base of customers, it also offers courses and information, the sewing community is thriving in Denver.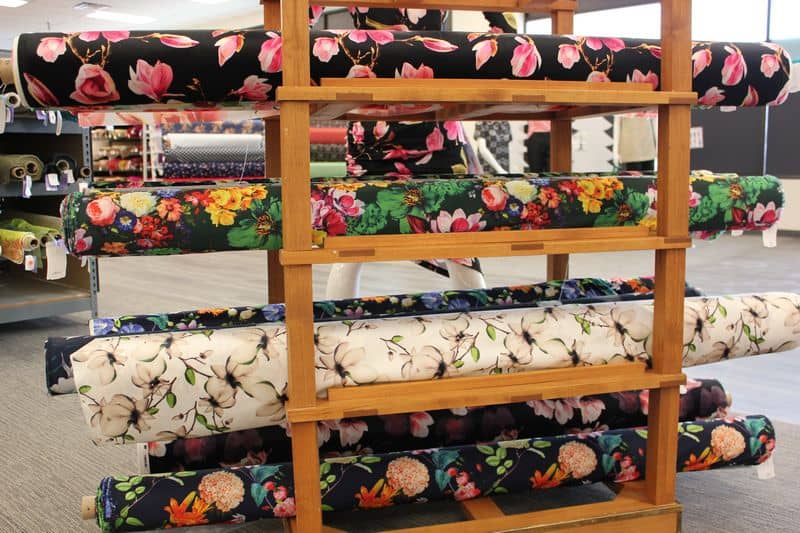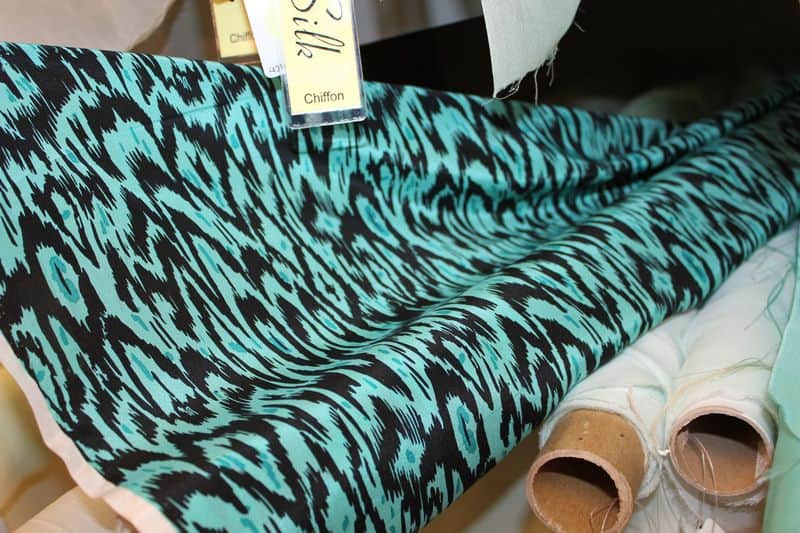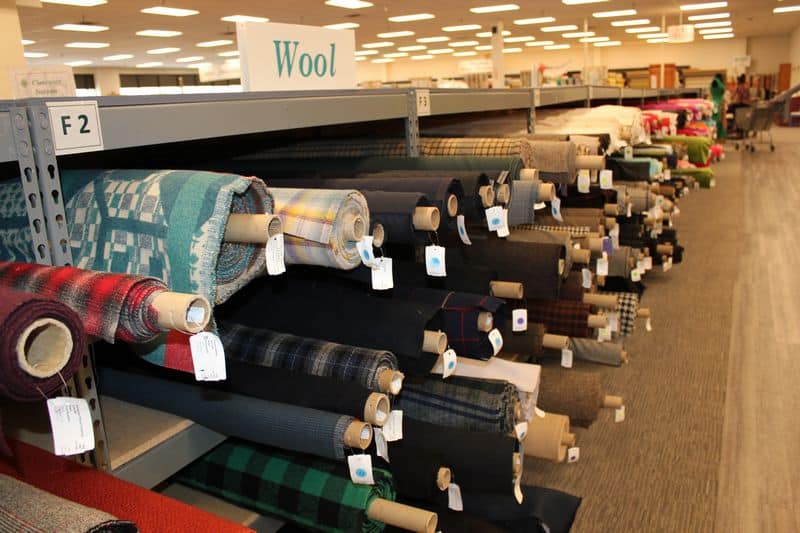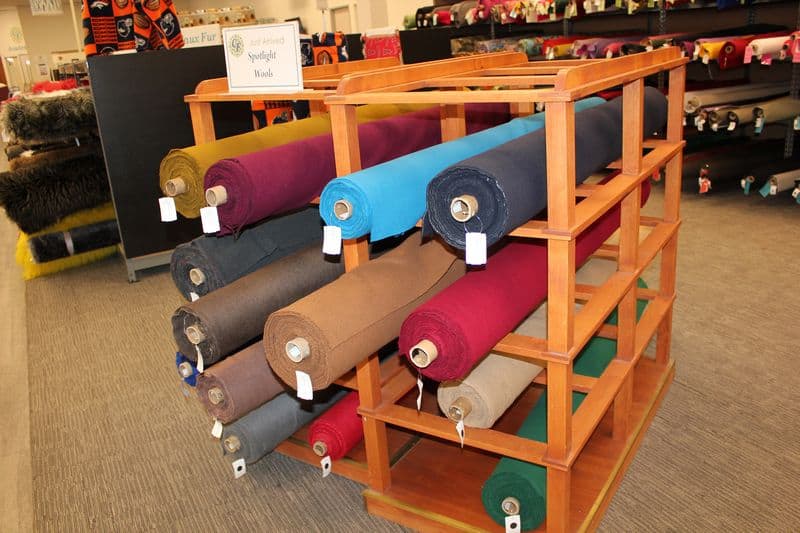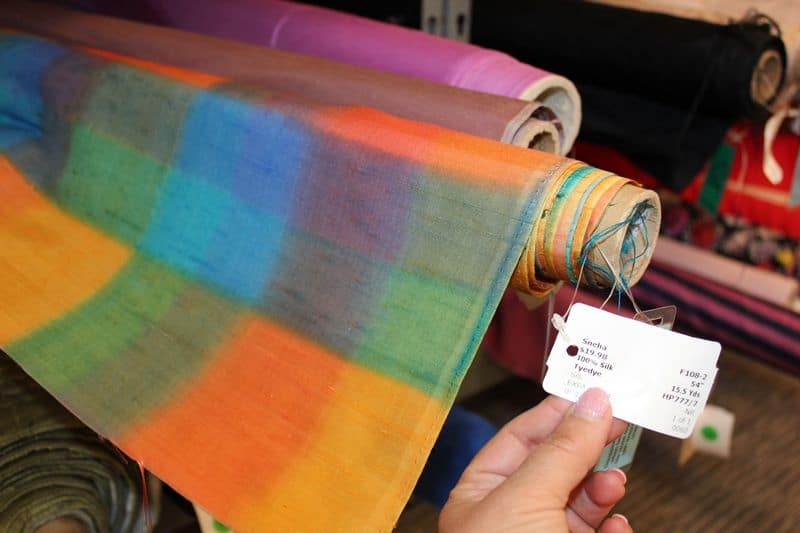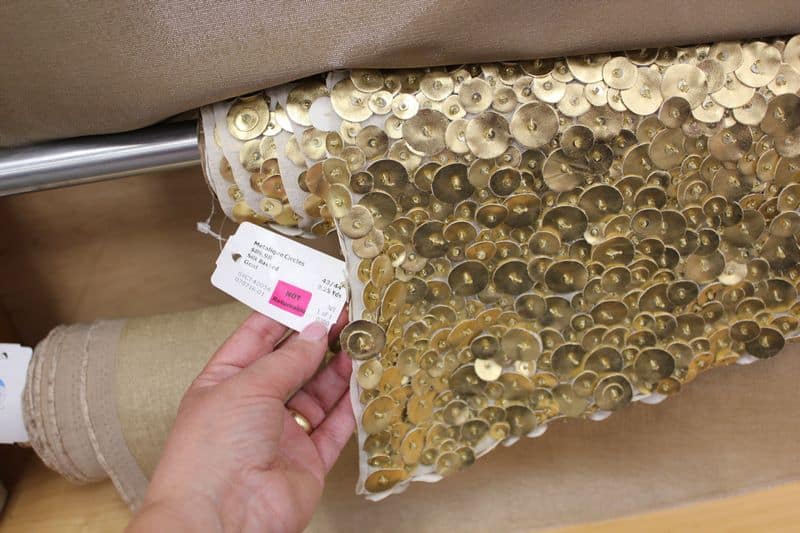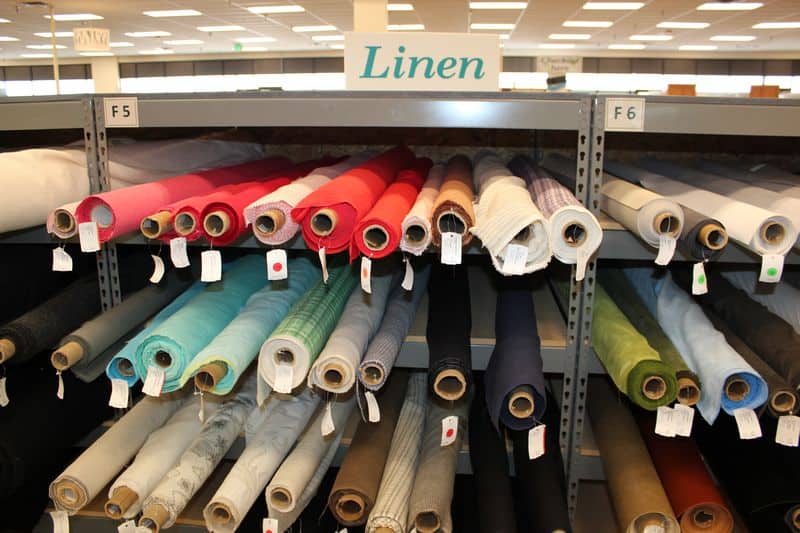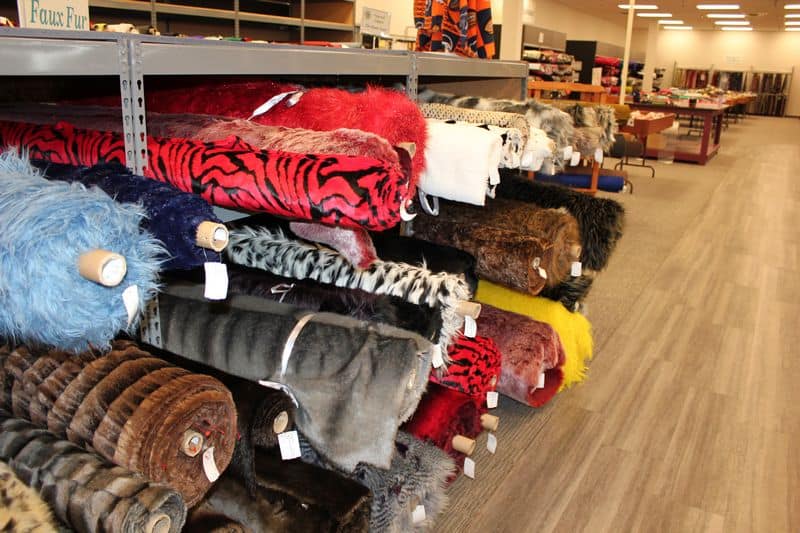 I can say the same about quitting cabin: very nice fabrics but it's clearly geared more towards quilting than sewing.  Browsing through the very nice display I found plenty of very interesting items and prices were very much in line with other fabric stores even if they had a better selection than the most competitors stores. This store reminded me our Flesh Sew and Quilt store in Naples which also looks very nice.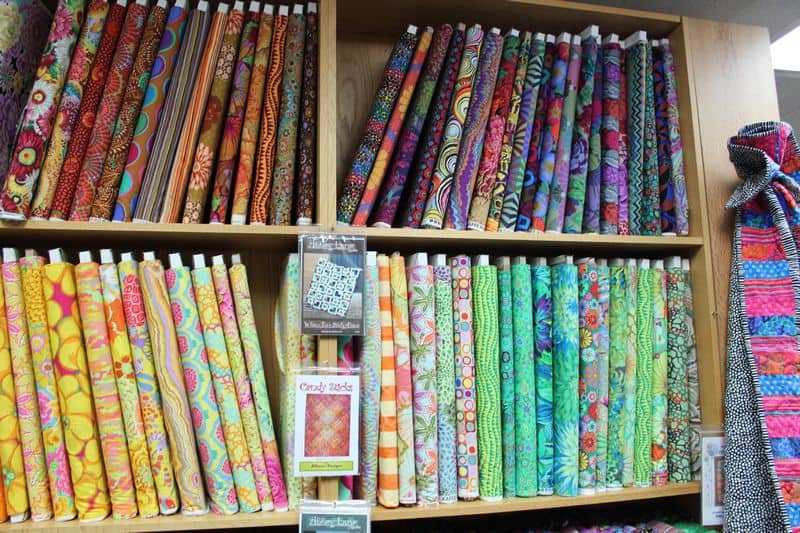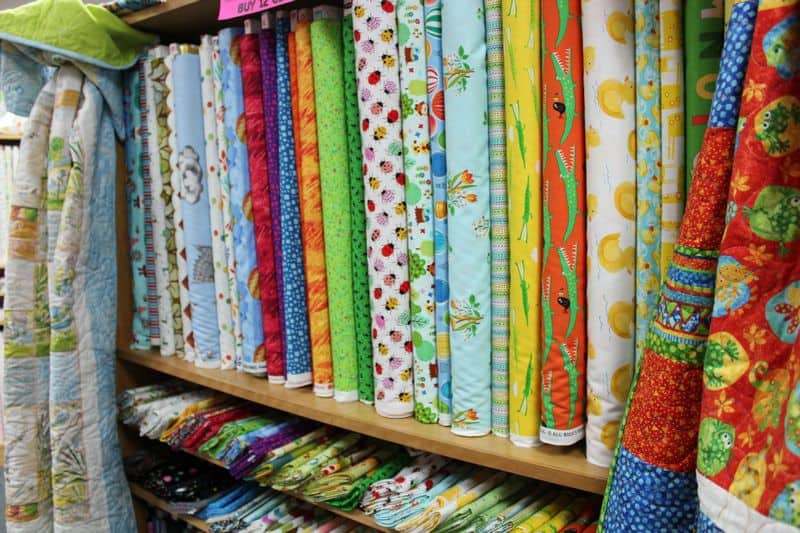 We will drive now to Portland and it's going to be a long drive but I hope an interesting one because we are going to go through the mountains. If you continue to be with us come back next week to read more about our adventure.