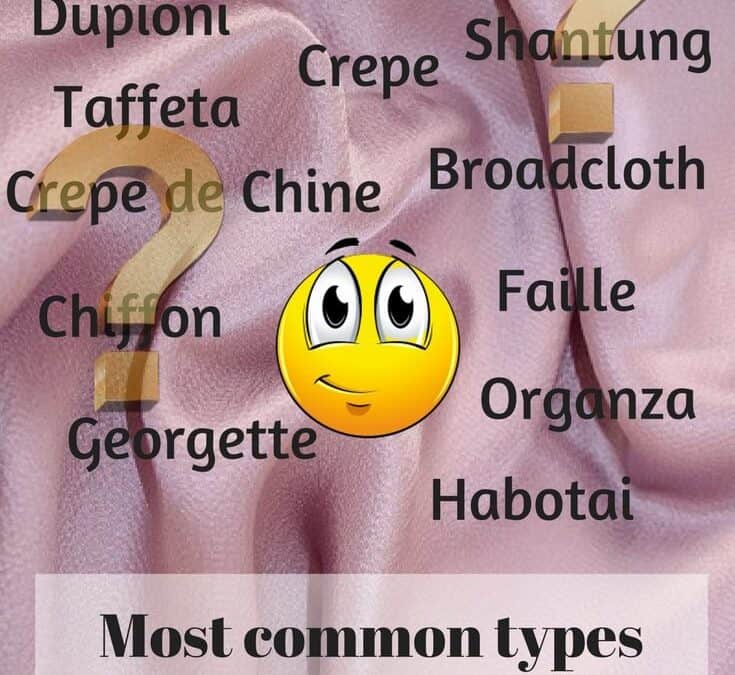 There are many different types of silk fabric and it is very easy to get confused with all of them. It depends on the type of weaving, quality of silk threads, the country where silk was manufactured, and many other factors. You can't easily find many kinds of pure silk in fabric stores ( like Joann fabrics in USA and Fabricland in Canada for example) to compare them, to touch them and to feel the difference.
To me, most distinguished types of silk are Charmeuse, Dupioni, Chiffon, Organza, Velvet, Raw Silk, Jersey Silk, Silk Mesh. I have all of them and can see the dissimilarity.
But I am really puzzled about other types of natural silk fabric like Shantung, Georgette, Crepe, Satin, Habotai, Crepe de China, China Silk, Noil, Taffeta, Brocade, Broadcloth, Faille, Duchess Satin, etc. So let's try to research more and define them.